Looking to buy proxies for the first time but do not know where to start?
There are so many different options you can go for. This makes it hard for you to choose a suitable proxy that meets all your needs.
There are multiple factors that you have to consider when choosing a particular service provider.
But what are those factors, and which services to settle for?
Our guide on where and where and how to buy proxies will sort things out for you. So, scroll down and read further.
Best Places to Buy Proxies in 2023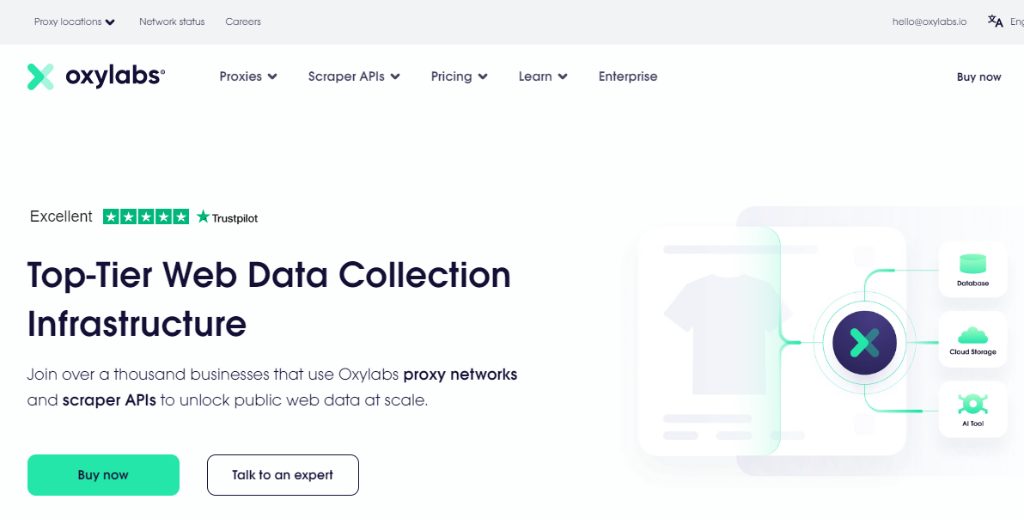 Oxylabs tops our list of best places to buy proxies. They provide private datacenter proxies and residential proxies.
You will find the best proxy option perfect for your use case with Oxylabs. 
They have a pool of over 100 million IP addresses, and you will not have to wait for the IPs after making the payment.
The delivery of their IPs will be automatic, and there is no wait for account activation.
Apart from that, you will also have 24/7 customer support. They are one of the few proxy services available on the internet that are customer-driven.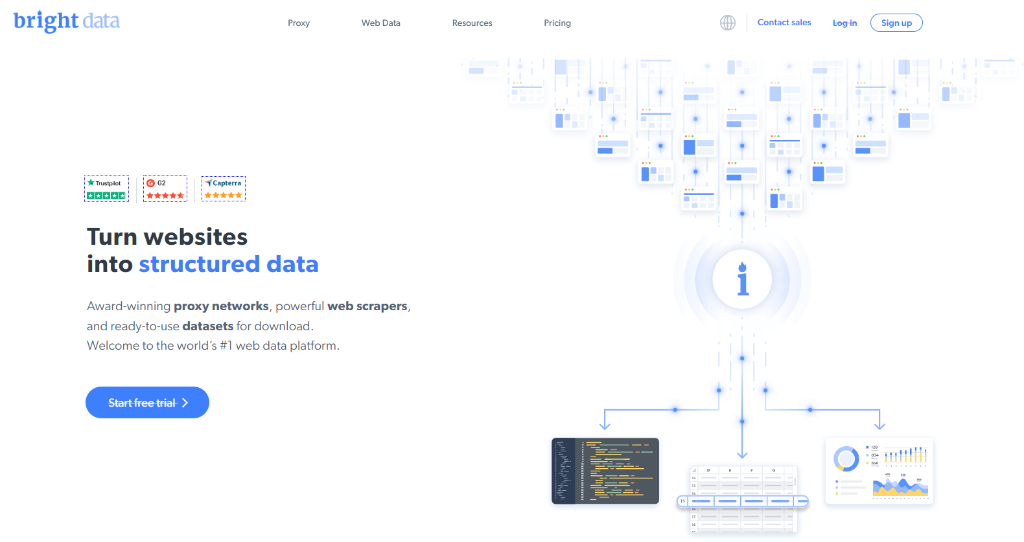 Bright Data is one of the best places to buy proxies. We are talking about the industry leader here. The proxies they sell here are suitable for almost all use cases.
Furthermore, this is the largest proxy network in the entire world. It has over 70 million IP addresses in its massive pool.
Moreover, they have mobile proxies, residential proxies, and datacenter proxies available in this pool.
Bright Data's proxies are the most secure, high-performing, and reliable on the market. Apart from that, they have proxies in most countries throughout the globe.
However, they are pretty expensive and are suitable only for large corporations and businesses.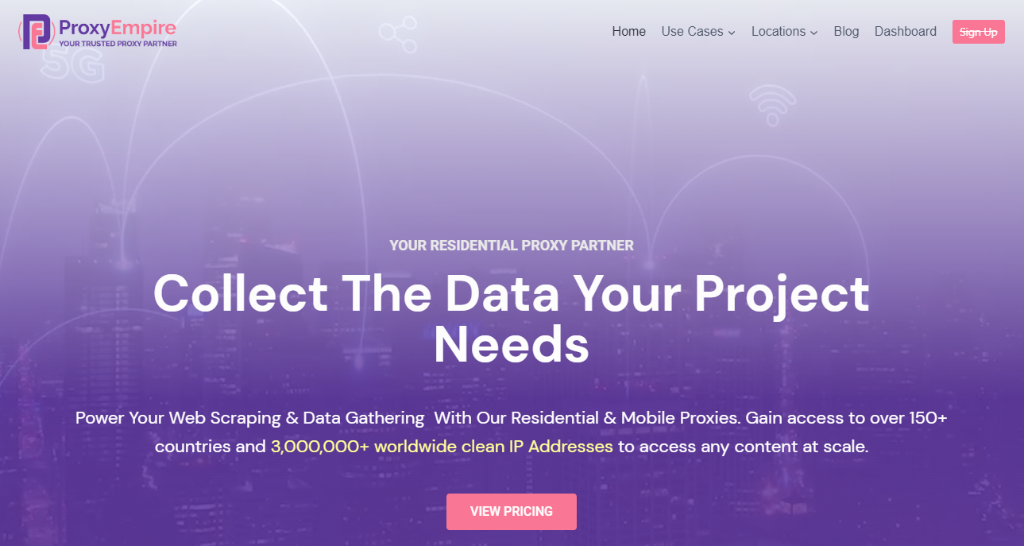 ProxyEmpire are all about speed. As a result, their delivery system is speedy. Plus, they have a rapid response time. Furthermore, their network time remains over 99 percent, and you will have access to the service whenever you need it.
Moreover, they have 24/7 live support, and they will resolve your complaints within minutes. You can also test their proxies and see if they are suitable for your use case or not.
Going for a trial will help you try out a service live and check its speed and authenticity.
Furthermore, they have a straightforward dashboard. Therefore, anyone who buys proxies from them for the first time will get along pretty quickly. It is a good option for web scraping and crawling.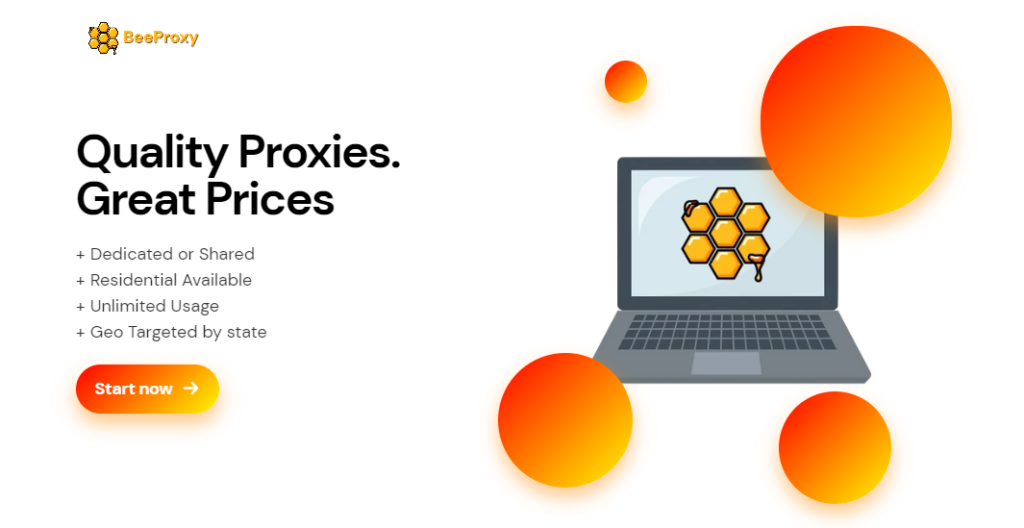 BeeProxy are SOCKS5 and residential proxy providers and have more than 2 million residential IP addresses in their pool. Moreover, BeeProxy has its pool originating from more than 120 countries.
No one beats BeeProxy when we talk about bandwidth usage. Even the smallest bundles by BeeProxy come with unlimited bandwidth!
BeeProxy have been recommended as the best cheap proxies to buy in 2023 by various publishers.
The BeeProxy service is best suited for individual and small business use because their proxies are pretty affordable, especially if you compare them with the likes of Bright Data.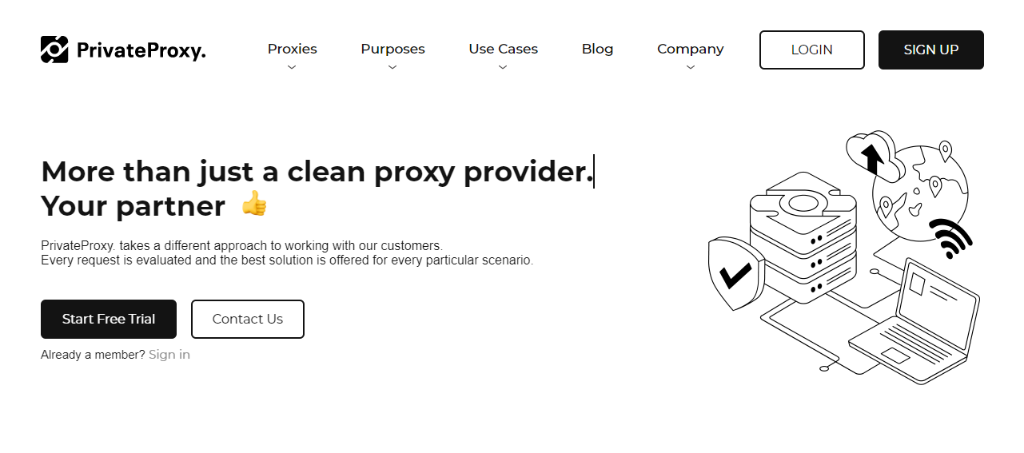 PrivateProxy not only sells residential proxies, but you can also buy proxies for eCommerce and plenty of other use cases from them. These proxies are all about speed and security.
They might not have the largest pool of IP addresses, but they sure know how to manage them. At present, they only have over 100,000 IP addresses in their pool, with over 500 servers located all across the globe.
Ice Out Proxies have pretty decent customer support with better than average response rates. Unfortunately, you might have to wait for some time to get a response from them.
But they do respond and resolve your complaint in no time. It is one of the best services to buy proxies on the internet for handling your sneaker bots.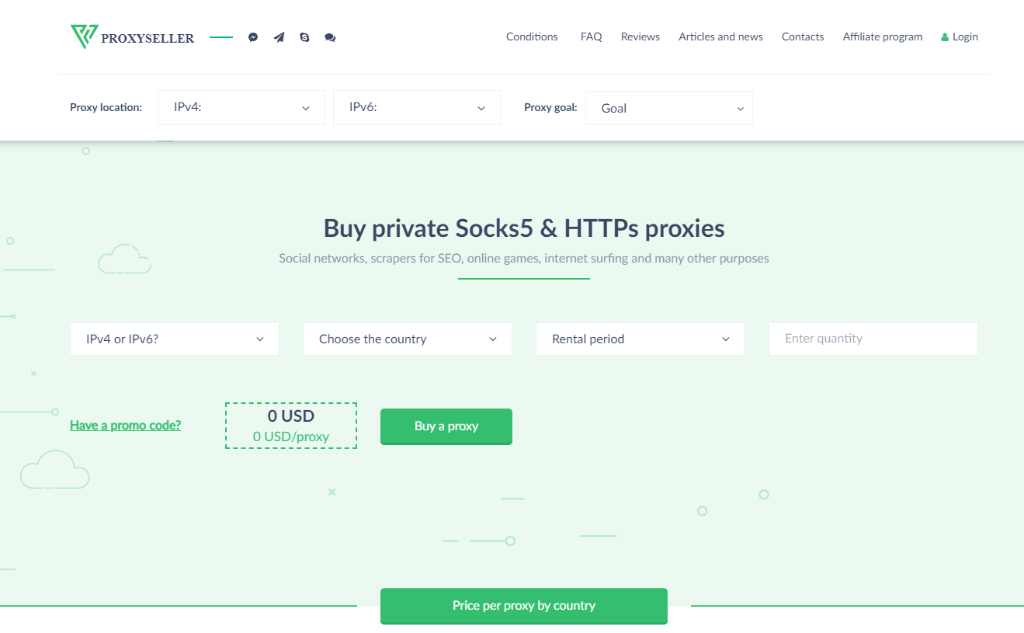 Proxy-Seller is a specialist in SOCKS5 and HTTPS protocols. So, you can either go for standard plans and premium plans. The best part about buying proxies from them is that their customer support is active all the time, 24/7/365.
Therefore, if you run into any trouble while using their service, Proxy-Seller will always be there for you. Furthermore, they provide you with IP addresses from many significant countries from all six continents.
Moreover, they have fast delivery systems and have multiple payment methods. Proxy-Sellers also has a 24-hour refund policy.
If you want to keep your online identity anonymous while browsing the internet, consider going for Proxy-Seller. They offer multiple plans that are suitable for both individuals and businesses.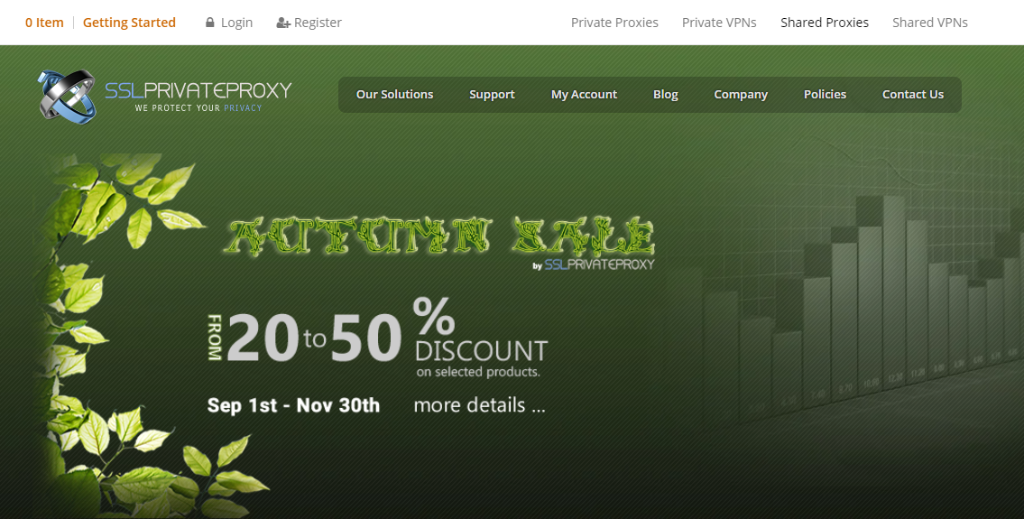 SSLPrivateProxy deals in private and shared proxies and VPN services. They have multiple plans and offer good discounts if you buy proxies from them in bulk.
Furthermore, their customer support is pretty good. If you are looking for social media proxies, this is the service that you must consider. They have unique proxy plans available for various social media platforms.
Moreover, SSLPrivateProxy also has various plans available for their data center proxies. Their proxy servers are available in all major cities in North America and Europe. In addition, they have a decent-sized pool of over 100,000 IP addresses.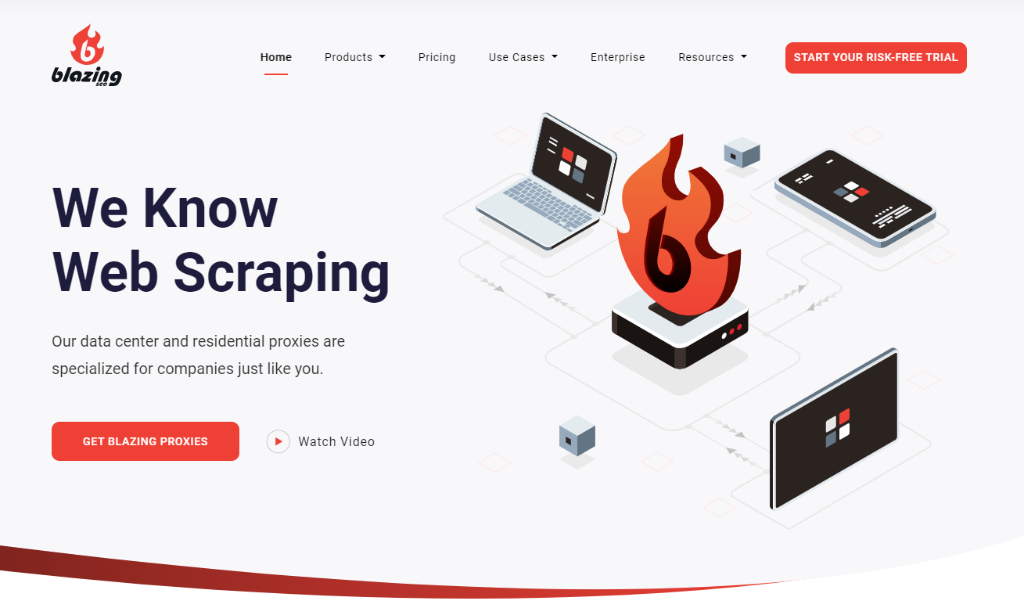 Blazing SEO Proxies is all about SEO and web scraping. If you are looking to scrap a huge amount of data from various websites, this is the proxy service you should choose.
They have residential and data center proxies. Therefore, they are suitable for both business and personal use. Furthermore, they have ISP proxies and mobile proxies available. However, these service plans are expensive.
The best part is that they have a risk-free trial. Therefore, you can try the quality of the services before you buy proxies from them.
Moreover, these proxies are available from most major countries and cities around the globe. Plus, they have highly responsive customer support.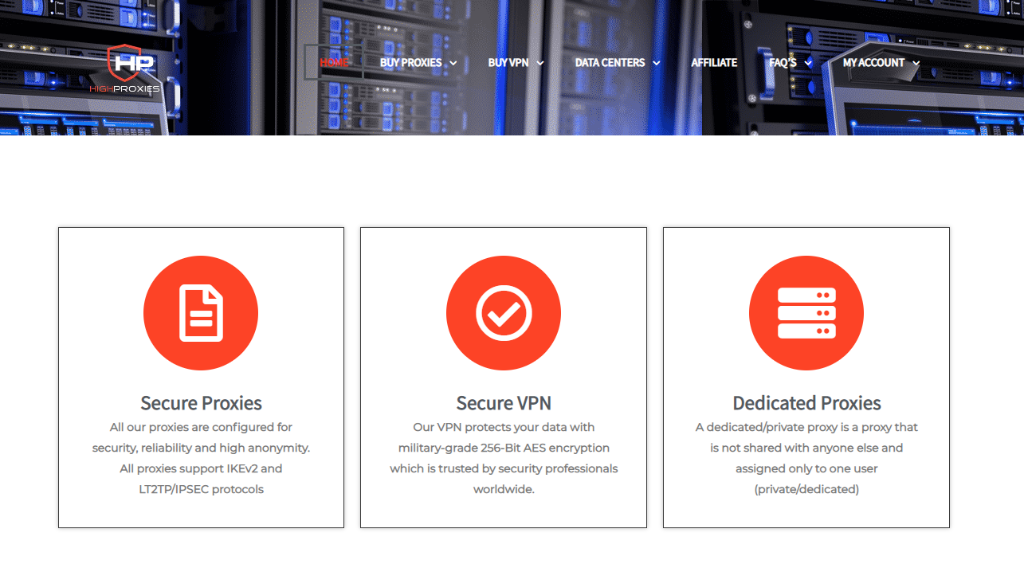 High Proxies have secure residential proxies, VPN, and dedicated proxies available. These proxies guarantee speed and anonymity. Therefore, they are excellent for web scraping and social media management.
Furthermore, you can also use their services for ad verification. However, they are only available in around a dozen countries. But they have only been around for about five years.
Considering the quality of their services, High Proxies are pretty good at what they do.
Despite having a ticketing system for complaints, their response rate is pretty high. They also have pretty decent plans for their private and shared proxies. So as an individual user, you can choose their services with confidence.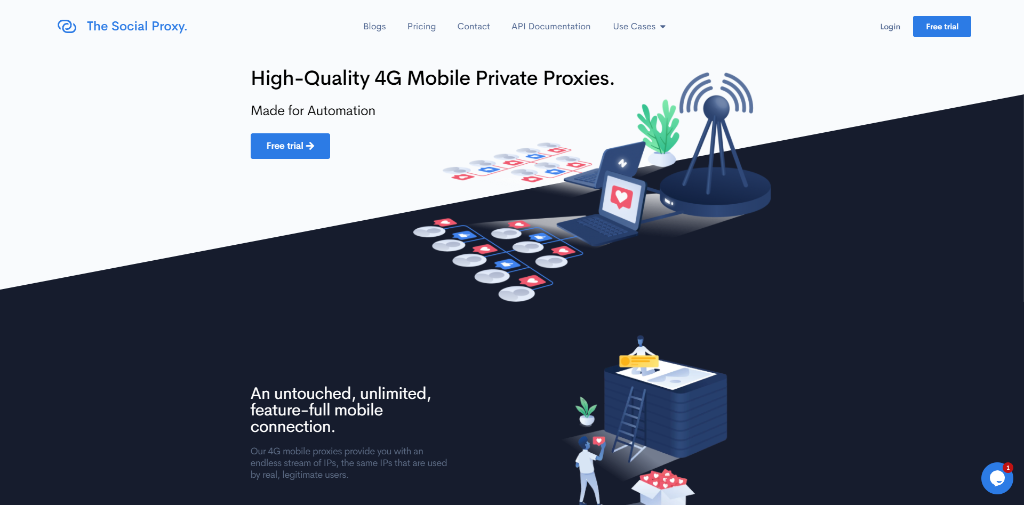 The Social Proxy focuses on selling quality 4G private proxies. Therefore, these are some of the most expensive proxies that you can buy on the internet. However, you will get your money's worth because these proxies are fast and secure.
You can even try them out before you buy proxies from them. It is because the proxies that they provide are raw and are not forged in any manner.
Hence, these are the proxies that real users use. Moreover, you can enjoy unlimited connection and limit-free traffic on your mobile proxy.
As a result, you can run as many accounts as you want. Therefore, this is the best service to buy proxies from when it comes to social media management.
Moreover, you can use them for accessing various social media platforms, including Facebook, LinkedIn, Instagram, TikTok, Pinterest, YouTube, and others.
What are Proxies?
In simple words, these are intermediary servers between the user systems and the websites. These proxies allow you to mask your IP address from the websites not accessible in your particular location.
For example, suppose the website content is not available in your particular area and is geo-restricted. In that case, you can use a proxy to access it conveniently.
Apart from that, proxies also allow you to hide your IP address from a website browsing. However, when not using a proxy, all your details and IP address will be visible to the website.
Therefore, this information can be used by third parties.
If you are browsing the internet to collect large amounts of data, the website can block you. When using a proxy, your IP and server are hidden, and you are not risking your details for getting banned.
With a proxy, you can always use another IP and continue to access the information you need.
Types of Proxies
There are different types of proxies. Two main categories are public and private proxies. Furthermore, there are subcategories of proxies which are residential and dedicated. Let us have a brief look at each of them,
Public Proxies
Public proxies are available in abundance. They are free, and anyone can use them. You can search for them and will find dozens of websites with long lists of free available proxies.
If you are looking for a quick fix, then this is the right option for you.
For example, a particular social media platform is not available in your country; you can use public proxies to access it.
However, these proxies can only work for around a few hours. They are also not safe, as your system can get malware from using these proxies.
Private Proxies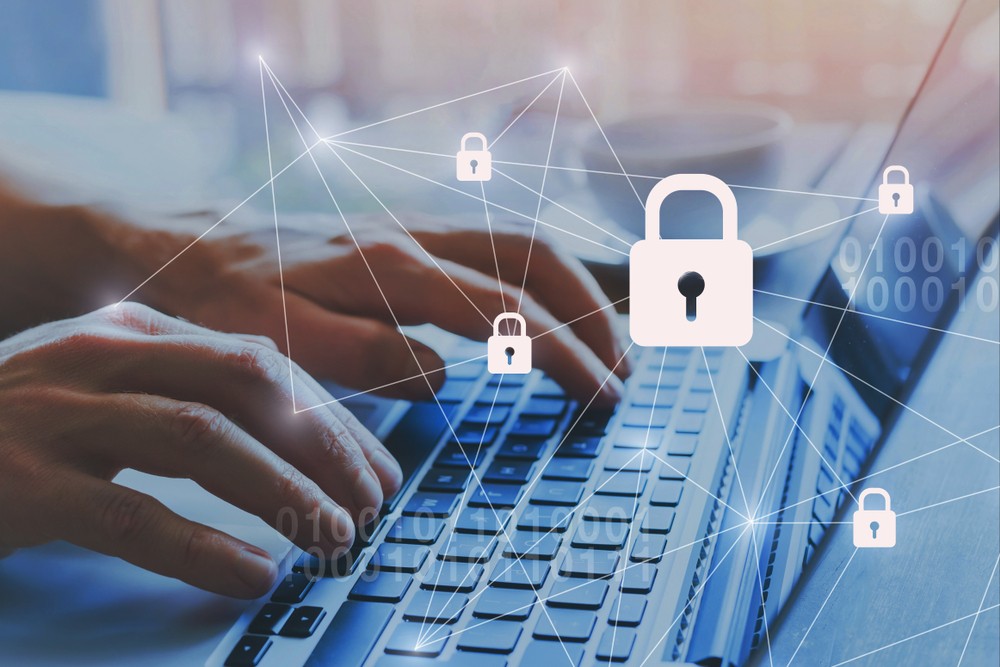 These proxies are used in business because they are better in anonymity and are reliable. If you deal in online marketing and SEO, then this is the right option for you.
You will not be sharing your proxy IP with anyone else, as in the case of public proxies.
These proxies can hide your credentials and will keep you safe. However, these proxies are very hard to find and at reasonable rates.
You will have to buy multiple proxies to get a decent rate. Some vendors do offer discounts, but you will have to do your research.
Residential Proxies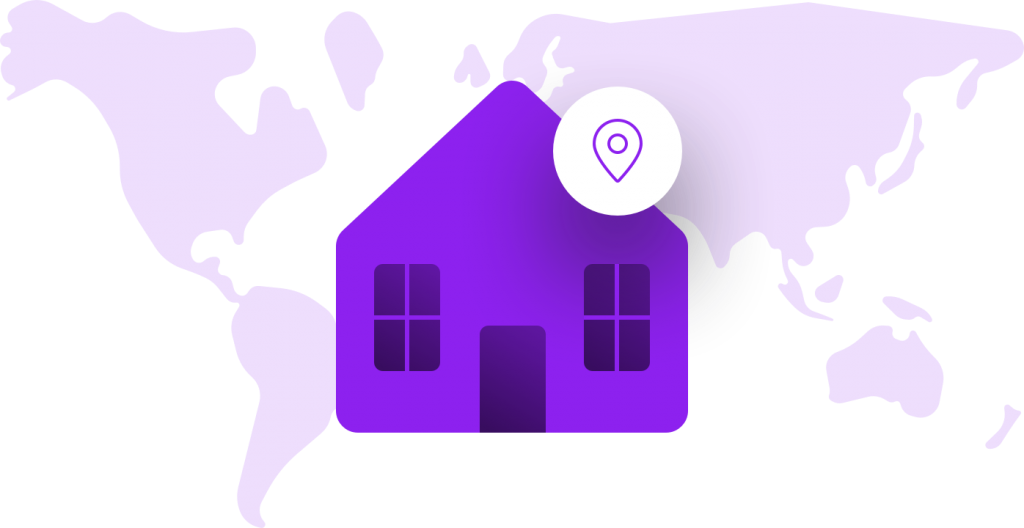 These proxies provide you with a legit IP address that internet service providers to their users provide. Therefore, your chances of getting blocked out are almost none.
For example, if you want to visit a website that is only accessible in the UK. You can get a UK-based IP address to access that particular website.
You will not be blocked and can access the data with ease. But many vendors that sell these proxies scam. Instead of giving you residential proxies, they will just send regular proxies claiming they are residential proxies.
Dedicated Proxies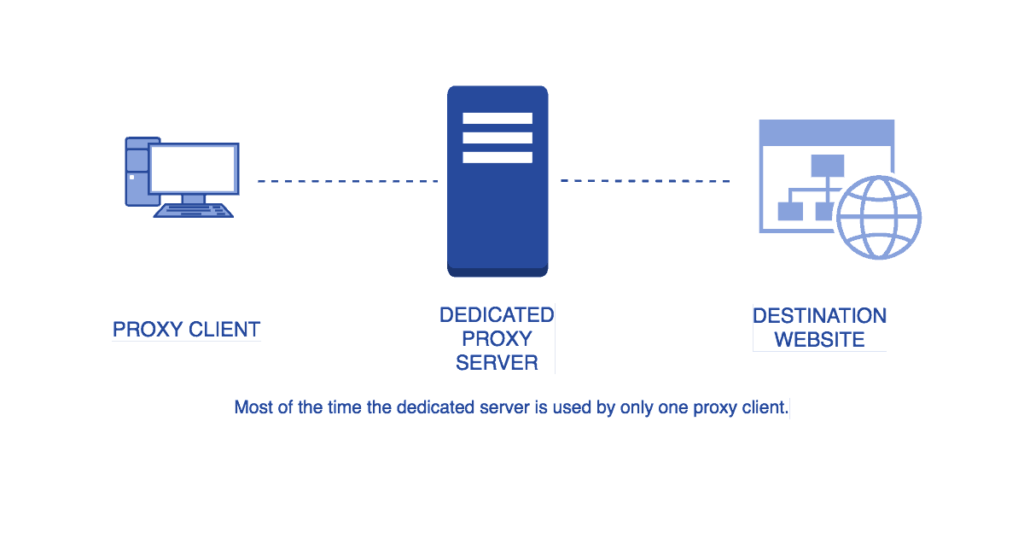 These proxies are more common than residential proxies. These are not connected to your service provider. Furthermore, they are easy to use, and each proxy has its IP. You can purchase them in bulk, and they are affordable.
However, they are not linked to any internet service provider. Therefore, anyone who examines these proxies will find out about your information. So, safety is not 100% guaranteed here.
Other Types of Proxies
There are other types of proxies too. These include sticky and rotating proxies. Sticky proxies are the ones that you can use for an extended period.
Whereas rotating proxies keep changing after a set amount of time. Moreover, sticky proxies are easier to get, and they are affordable. However, rotating proxies are much safer but are expensive too.
Furthermore, there are mobile proxies, datacenter proxies, and IPv4 and IPv6 proxies available. Datacenter proxies do not come from ISPs.
Instead, they are owned and developed by the service providers. Therefore, they are prone to blocks.
Mobile proxies are designed for mobile devices assigned by the MNOs (Mobile Network Operators). IPv4 and IPv6 proxies are segmented on their protocol addresses.
Do You Have to Buy Proxies?
We highly recommend you buy a proxy. There are many benefits of using such a proxy service. First, it is a reliable way to get a stable IP address that will keep your identity hidden.
Moreover, there are various other benefits that you can enjoy, for instance:
You can bypass any restrictions that your employer has set on the workplace network.
You can bypass the geographic restrictions that different websites have in place.
Scrape websites, but you will need multiple or rotating proxies for that.
Increase your followers and subscribers on different social media platforms.
No more targeted advertising.
You can use automatic bots for your blog comments.
What to Consider Before You Buy Proxies?
As we mentioned above, there are various factors that you must consider before you buy proxies. We are listing them down here.
Proxy Type
The first thing that you need to look at is what type of proxy will work for you the best. The types that we have mentioned above are suitable for different use cases. But there are so many other types too.
Various other services specialize in a particular area. Next, you need to identify why you need a proxy. Are you looking to manage multiple social media accounts?
Or are you looking to access different eCommerce sites? Maybe you need a proxy for web scraping and crawling. Identify your need and budget, and then finalize your decision.
You can also go for semi-dedicated and semi-rotating proxies. These proxies are best to scrape data from websites without getting blocked.
Finally, public proxies are excellent for accessing a website that is not available in your country. You are only looking to use these websites for a few hours.
Private and residential proxies are best for businesses because they are very safe but expensive too. Each type has its advantages and disadvantages. You need to weigh each type before you start using them.
Furthermore, there are some other types of proxies for dedicated use. These include ticketing proxies, sneaker proxies, social media proxies, gaming proxies, and SEO proxies.
Speed
Some proxy service providers limit speeds, and you will get a slow connection right away. Therefore, you need to check the speed limitations and go through those terms and conditions thoroughly.
Location
Some content is only available in specific countries. For example, some YouTube videos are only available in the US to access these videos. Therefore, go for a service with proxies available for different locations based on the content you want to access.
Moreover, some countries are prone to high risk when talking about spam and scam. Therefore, do not buy proxies that trace back to such countries.
Otherwise, websites will ban you due to the history of the proxies and from where they originate. Therefore, go for the proxies that originate from countries that have a trustable history.
Protocol
You have to go for a proxy protocol that is stable and safe. It is because your IP is your online identity. Therefore, if the protocol is unsafe and stable, there is no need to go for that proxy. HTTPS and SOCKS5 are considered to be the most reliable and safe proxy protocols.
Number of IP addresses
Some proxy vendors offer more IP addresses than others for the same amount of money. Therefore, you have to go for the best package and plan according to your needs.
Proxy Provider
Going for a reliable IP provider is critical. Always choose a vendor that you can rely on. It is because your IP and other credentials will be visible to them. Moreover, make sure they have good support if there is an issue.
Address Change
It is where you have to decide whether you want to go for dedicated proxies or rotating proxies. Dedicated proxies are more common for datacenter proxies. In contrast, residential proxies are high rotating proxies.
Residential rotating proxies are perfect for high anonymity. Therefore, they are best in the service and are suitable for business because they are expensive too. On the other hand, dedicated data center proxies are available in abundance and are cheap. But they are prone to blocks.
If you can afford then go for rotating residential proxies because they will deliver the value and will keep your identity hidden while you browse the internet.
Cost
Everything boils down to your budget and what you can afford when you buy proxies. While those expensive proxies prove to be the best on the market, you can also utilize the cheaper ones if you properly use them. On the other hand, you can go for premium quality proxy services with a high budget.
Some points to remember when choosing the quality of different proxies here are,
Datacenter < Residential < Mobile.
Public < Shared < Private.
Dedicated < Rotating.
HTTP < HTTPS < SOCKS4 < SOCKS5.
IPv6 < IPv4.
Keep in mind that high-cost proxies do not consistently deliver value and quality. You can work with cheaper proxies based on your use case.
Cheaper ones are good, but you will have to go slow with them. If you are an individual and not a business, we recommend you go for the shepherd options. Businesses can go for premium services based on their budget.
FAQs
Why Use a Proxy in The First Place?
There are a number of reasons why you would want to use a proxy when you are accessing content on the Internet, one of the biggest reasons is to keep your activity anonymous, so that you can keep your personal information safe.
A proxy is also going to be able to help you get around georestrictions that a lot of the time are going to keep you shut out from your favorite streaming websites.
Can I Use a Free Proxy?
Generally speaking, we advise against using a free proxy. The reason for this is that while you might not pay for the proxy upfront, you are going to pay for it in other ways.
There is no such thing as a free proxy, which means that companies that claim to offer free proxies to their clients are really doing things behind the scenes like selling their personal information onto a third party or bombarding you with ads.
Additionally, the proxies themselves are going to be low quality, and aren't going to be able to give you the security that you need.
What Types of Proxies Are There?
There are a number of different proxies that you can explore, depending on what you are trying to achieve.
There are data center proxies, where you will be able to get your proxy from a pool, but you will probably have to share it with someone else.
Then there are residential proxies, that are going to be able to help you on a more intimate level, which means that you are most likely going to be the only person using the proxy at that given time.
Final Thoughts
There are various aspects that you need to shed light on when buying a particular proxy service. You must keep in mind your use case and the type of proxy that will work with it. Speed and security are critical too.
Moreover, you have to consider your budget when you buy proxies. Different proxies come at different rates. But for high anonymity, you will have to pay more.
The best place to buy proxies on the internet is Bright Data. They have all kinds of proxies suitable for all purposes. However, Bright Data is pretty expensive and is suitable for businesses only.
The next big thing is Smart Proxy, ideal for individual use as they have pretty affordable rates. Plus, they also have a range of different proxies suitable for different use cases.