If you're looking for a residential proxy to use with your online activity, the first thing you need to do is figure out what it is and what you want to use it for.
A residential proxy is an IP address that is given by an ISP, or internet service provider. For a lot of online activity, residential proxies are your best bet. This is because they can hide your actions and even make them look organic so that they don't raise any suspicion.
We've done our research and found some of the best residential proxies currently out there on the market. Let's take a look.
First Look
"If you're looking for the biggest database of proxies out there, I suggest you check out Bright Data. I have been with these guys since they first started up when their database wasn't that big, and now it's bigger than you can imagine. I highly recommend these guys."
"If you need a big proxy database, but you don't want the outlandish price tag, I recommend Smartproxy. They come with high-quality features and great customer service, but they're going to cost you about half as much as other high-end proxy companies."
3. Third Best: Oxylabs
"Oxylabs is one of those proxy companies that still has a huge database, but it's not as big as other, bigger companies out there. However, there's nothing wrong with the middle of the road company, and their prices are on point as well."
"I think I like SSLPrivate Proxy because they offer me choices of both private and shared proxies. I need residential proxies for all of my online activity, and SSLPrivate Proxy can offer some of the best that are out there."
"I think one of my favorite things about High Proxies is that they have separated their proxies based on what they can do. This means that if I need an Instagram proxy, I know where to look, and the same goes for a Youtube proxy."
"When I first signed up for Blazing SEO Proxy, I was a little hesitant because they don't have the biggest range of locations. However, my mind was quickly changed when I realized how reliable and accountable they are."
"Buy Personal Proxy is one of those proxy companies that care about how much I know when it comes to using their proxies. Not only did they give me some great options, but they also made sure I knew enough about using one before they sent me on my way."
8. Best for Reliability: Proxy Seller
"When it comes to residential proxies, I'm pretty fussy. I have gone through many proxy companies because they just haven't been able to deliver what I was expecting. This all changed when I came across Proxy Seller. They are accountable to the customer, and they care about your budget, too."
Best Residential Proxies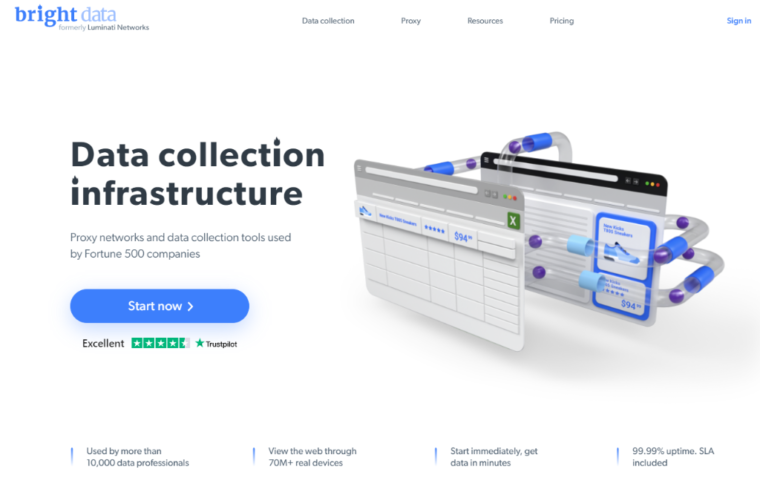 If you look at Bright Data for a little bit, you'll realize why they make it to the top of our list. They are definitely one of the biggest and most popular proxy companies around.
They have a massive database of servers, and they cover more countries and regions than any other proxy company out there. If you need a company that can do it all, we recommend Bright Data.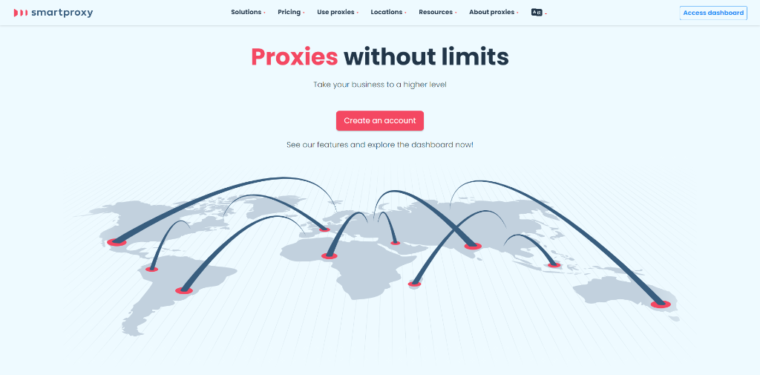 Smartproxy may not cover as many locations and regions as Bright Data, but they're getting bigger all the time, and when you compare them to the vast majority of other proxy companies out there, they're still one of the best.
What's more, they offer bonus features, including rotation, that can be done in-house, so you'll never get detected.
3. Third Best: Oxylabs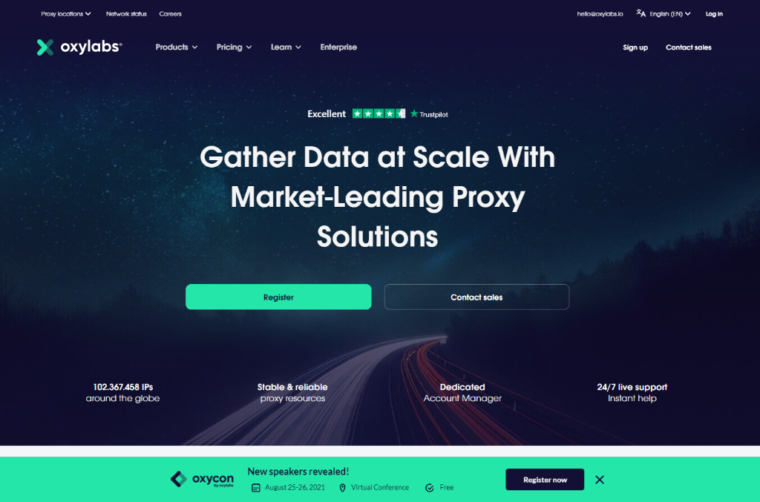 Oxylabs, just like our reviewer said above, is one of those middle of the road companies that are not going to offer you the biggest database but still has enough proxies to keep you satisfied.
Our review of them was easy because they are upfront, honest, and have great customer service, which is why their customers keep coming back.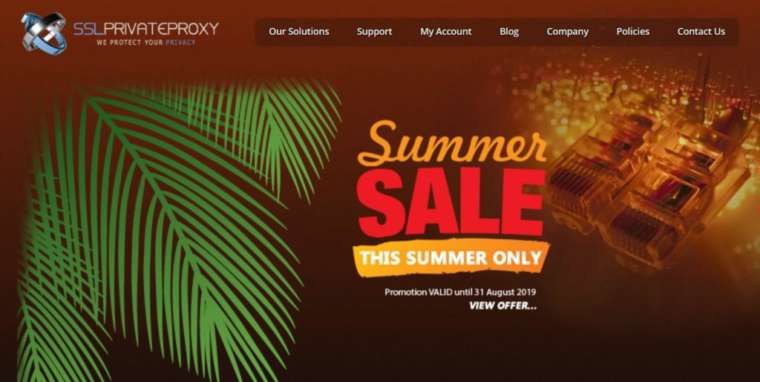 SSLPrivate Proxy is one of those proxy companies that have great prices, great customer service, and a diverse range of both private and shared proxies.
They definitely have enough residential proxies available to keep you going, and they also include VPNs in their category of features, so if you live somewhere where proxies aren't too well received, you can opt for an alternative.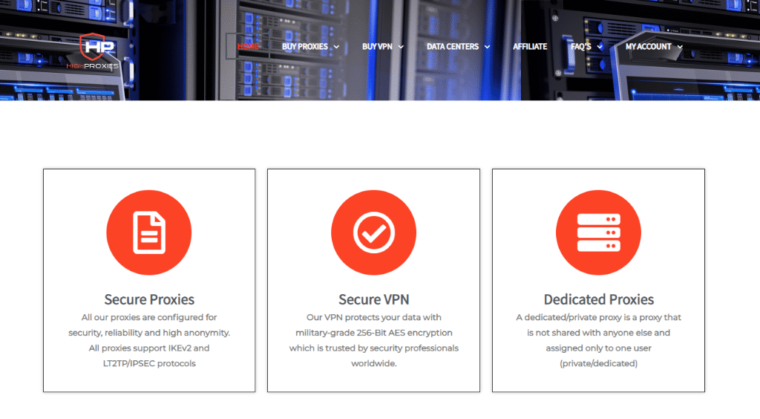 Just like our reviewer mentioned above, High Proxies is one of those companies that comes with an appealing point of difference. They make their clients' lives super easy, by organization their proxies into different categories.
These categories include social media proxies, as well as shared and private proxies, as well. This is going to save you a lot of time.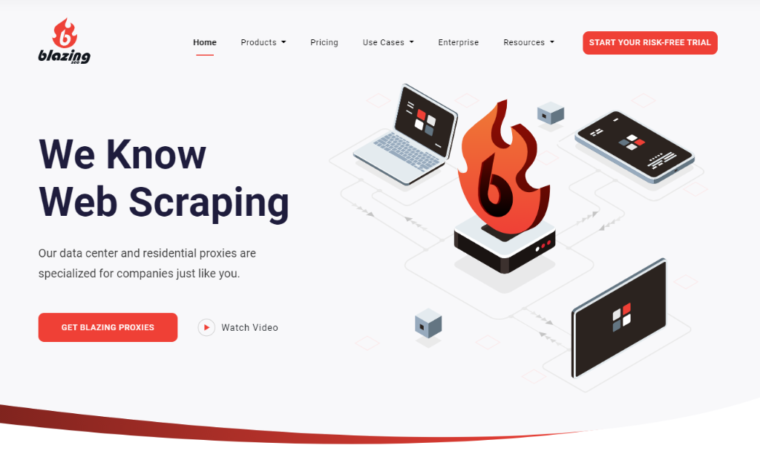 When we reviewed Blazing SEO Proxy, a couple of things stood out to us. First, they have great customer service, and second, their database isn't too big right now.
But this is okay, and it's a great chance to put your trust in a proxy company that has a lot of promise. What's more, they offer a free trial, so be sure to check this out too.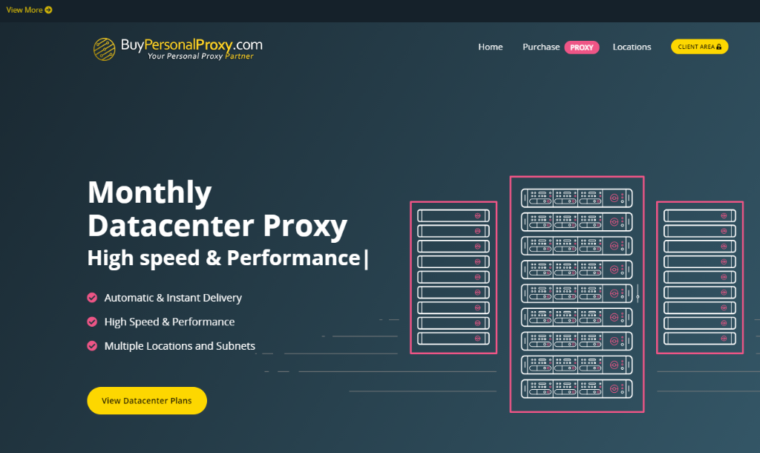 You say that our reviewer only had good things to say about Buy Personal Proxy, and one of those things was that they help to keep their customers well informed.
Using proxies isn't as simple as you may think, but a proxy company like this can make the learning process more straightforward. They are also one of the cheapest proxy companies around, costing their clients just $7 every month.
8. Best for Reliability: Proxy Seller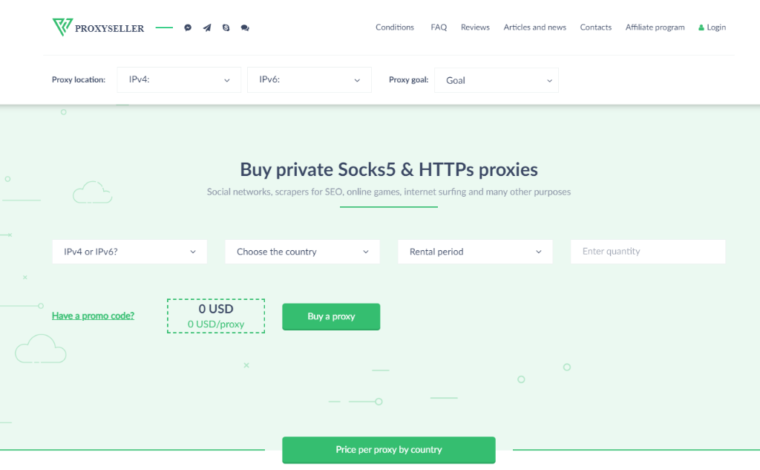 When you're looking for a residential proxy company, you have to be careful. Residential proxies need to be high quality so that you can get the most out of them.
Proxy Seller is a pretty new brand, but we can already see that they offer high-quality residential proxies at affordable prices.
We can also see that they have a variety of different proxy support options, too, which is excellent if you need help with more than one category. With SOCKS5, HTTPS, and HTTP support, it's no wonder that they have positive customer testimonials on third party forums.
If you need customer assistance at any time, you can always contact them directly through their chat support system on their website.
Their login is doubly authenticated, and their prices vary greatly so that they can accommodate for all different types of budgets. It's worth noting, then, that if you sign up for a longer term, you'll pay less.
FAQs
What are Residential Proxies?
A residential proxy is known as a middle server that utilizes an IP address that has been given by an Internet server, as opposed to a data center. A residential proxy is tied to a physical location.
Every single one of the billions of devices that are connected to the internet at any one time is linked to an IP address that can pinpoint the location. This means every time you go online; you are giving out information about cookies and browser preferences, which get associated with your real IP address.
The issue is that a lot of service providers out there will geo-restrict their content so that you can only access it if you are in certain parts of the world.
What's more, if you are trying to scrape data from social media for search engine optimization, Your IP address might get restricted or blocked, and you won't be able to access that website. One of the most effective ways of getting around these issues is a residential proxy.
What is a Residential IP?
A residential IP address is tied to a physical device; either a desktop computer or mobile phone. The real owner will register the residential IP address in the public database, which lets websites see your network, Internet provider, and location.
The majority of online servers recognize residential IP addresses as actual people, compared with IP addresses out there that are made in a data center.
How Do Residential Proxies Work?
The most important thing to know about a residential proxy is that it is vastly different from a data center proxy. Residential proxies are a lot more reliable and popular, whereas ones made in a data center are a lot easier to restrict.
When it comes to proxies, you definitely get what you pay for, which is why data center proxies are cheaper. Residential proxies will route your Internet traffic through a middle server, which changes the IP address of your connection request.
Why Choose a Residential Proxy?
There are a number of reasons why you might want to hide your IP address. You might want to be able to scrape data from a number of different websites, run many accounts from the same device, download or upload torrents, or stream content that has been blocked based on your location.
Whatever you're wanting to use it for, a residential proxy is excellent for hiding your true online identity. It will find a genuine residential IP address and use it in place of your real one so that you can be online and remain anonymous.
Our Review Process
When we decide who to feature on our list of the best residential proxies, we always make sure to look at enough proxy companies to make an informed decision.
We do this by looking at 109 proxy companies and reading through at least 27,000 customer reviews that detail both great and average things about them.
This way, we can get a good idea of what's out there and what we think is worth your time. Remember to check out their free trials and find one that's perfect for all of your residential proxy needs today.