A proxy is something that can be used to connect your device to the internet.
It is a server that you can use if you want to make sure nobody knows your IP address, and you need to access websites that are restricted where you're located, or you need to scrape web data from them.
Proxies are a great way to securely collect data for your brand so that you can grow it and target the right people.
If you're looking for the best SOCKS5 proxy and you're not sure what's worth checking out and what you should avoid, we've got a list that we think is worth your time. Let's take a look.
First Look
1 . Best in the Industry: Bright Data
"Once you try Bright Data, you're going to struggle to go for anything else. Yes, when I first started using them, I felt like they were really expensive. However, as time went on, I understood why they charge so much for their proxies, and it was paying off so well that I stuck with it."
2. 2nd Best in the Industry: Oxylabs
"I like Oxylabs because they are trending right now, and they have everything I need, including a lot of options when it comes to finding the best SOCKS5 proxy. I like that they're user-friendly, and they also have a great customer support team too."
"One of the most important things for me when finding the right proxy company for SOCKS5 proxies is that they're accountable. You couldn't find a company more accountable than Buy Personal Proxy. They really show that they care about each and every customer."
4. Best for Your Budget: Smartproxy
"While Bright Data has some amazing features, they are a little on the expensive side. If I had more to my budget, I would be with Bright Data, but because I don't, I choose Smartproxy. They're basically the same thing, except for a couple of things. Either way, if you don't have that much to spend, I suggest Smartproxy."
"If you need a bit more than just a proxy to do what you need to do online, I suggest you check out SSLPrivate Proxy. They also have VPNs in their database as well, which have worked fine for me when I've been in parts of the world where my proxies don't work."
6. Best for a Newish Brand: High Proxies
"I think that a lot of people are loving High Proxies right now because they've focused mainly on what the customer wants, not just on what they can get from the customer. I like them because they have a group of proxies just for what I need, so I don't have to waste too much time finding the best one."
"I love the more established companies out there, but I also like finding new companies to put my money into as well. If you're prepared to take a risk and try a new proxy company, I recommend Blazing SEO Proxy."
Best Socks5 Proxies
1. Best in the Industry: Bright Data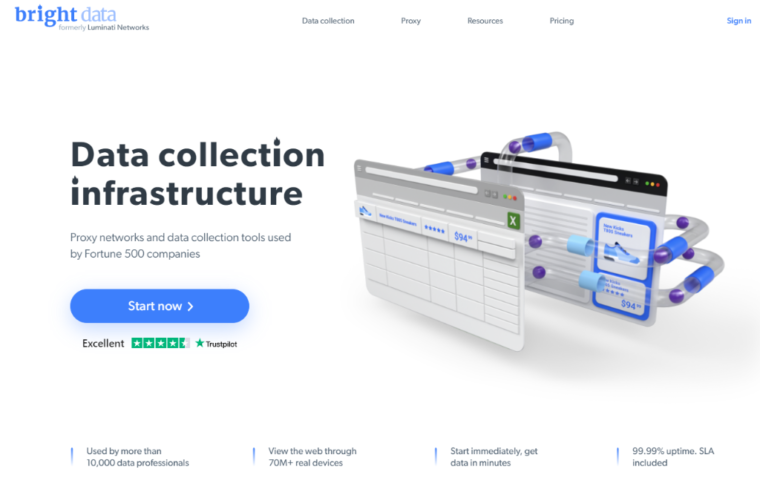 As our reviewer said, Bright Data is easily one of the best proxy companies in the industry. However, they do come with one of the biggest price tags you'll come across and are going to set you back as much as $500 a month. However, this will cover all of your proxy needs, so if you're a bigger business and you rely on proxies to collect as much data as possible, then they could definitely be worth your time.
2. 2nd Best in the Industry: Oxylabs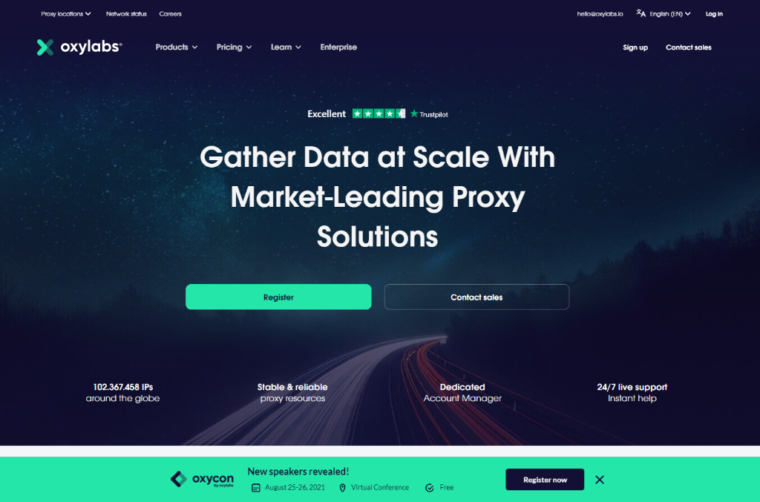 Oxylabs is third on our list, but they're pretty close behind the first two, and could be considered one of the best proxy companies in the industry. We love that they offer a free trial that will last you seven days, and we also like that they have bonus features, including sessions control. If you need your SOCKS5 proxies for things like web data extraction as well as webpage crawling, Oxylabs has what you need.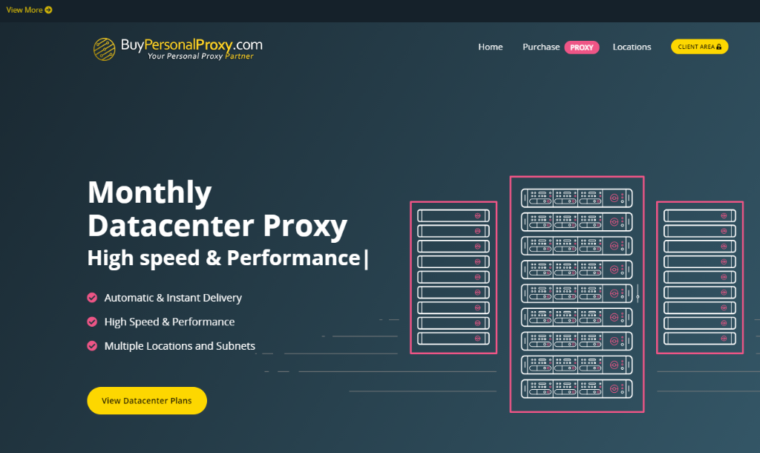 It's getting more and more difficult to find companies out there that not only care about making a profit, but they also care about making sure their customers are satisfied too. Buy Personal Proxy is like your local proxy company because they really care about what you need from a proxy. They will even help you learn more about using a proxy, too, which is not something you'll find every day.
4. Best for Your Budget: Smartproxy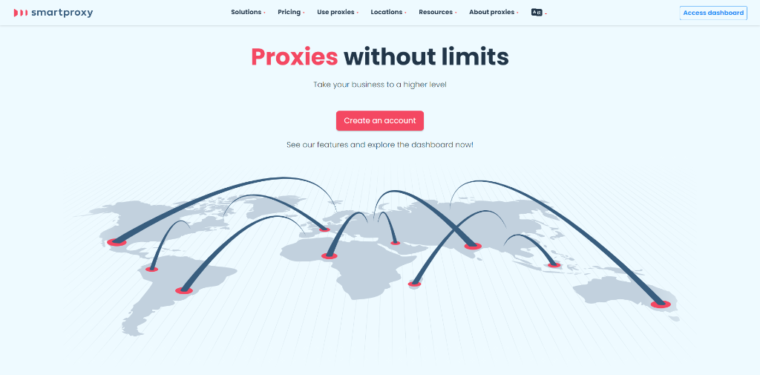 Smartproxy is pretty similar to Bright Data, just as our reviewer mentioned. In fact, one of the only differences between these two companies is the price. Smartproxy could cost you as little as $200, which, when compared to Bright Data's $500, is looking pretty good. They have one of the biggest location databases in the world, as well as one of the biggest server databases, too, so you know that you're getting a lot out of what you're paying.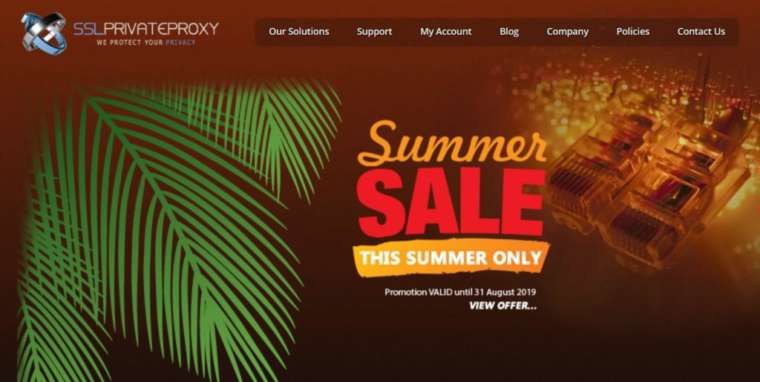 If you're looking for a decent amount of RAM with your proxies, SSLPrivate Proxy has you covered. In fact, they can offer you up to 16GB with each purchase, and they can also help you with other features that not every proxy company offers, including VPNs. VPNs are usually preferable when you're somewhere where proxies are restricted, so it's good to have an alternative that you can fall back on.
6. Best for a Newish Brand: High Proxies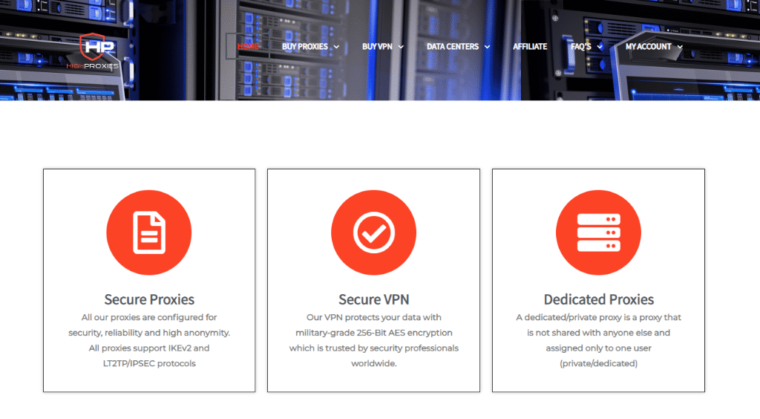 High Proxies not only separate their proxies into different groups, but they also have a three-day money-back guarantee, so if you choose one and you find that it's not for you, you can still get a return on your investment. A lot of their reviews online talk about how they are a great option if you're going to be using your proxies for social media activity, so if this is you, then we suggest you give them a try.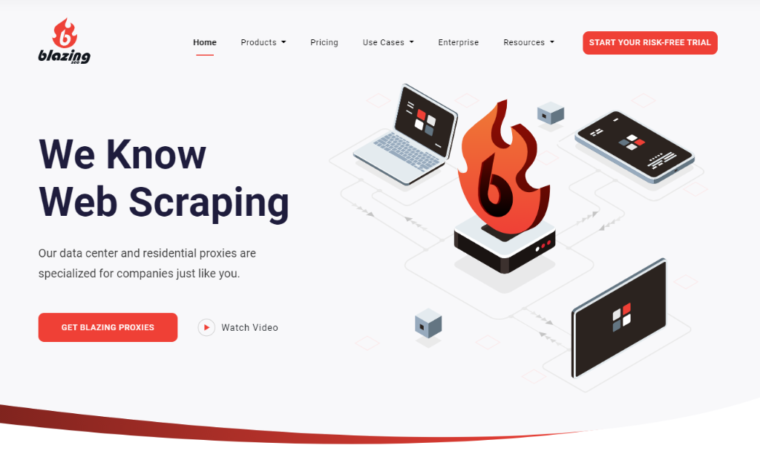 Sometimes, it pays to check out a new company, even when you don't know too much about them and don't think they're looking all that great yet. Blazing SEO Proxy, as the reviews talk about on third party websites, is one to look out for. They know what their customers need, and they're working hard every day to give it to them. While their database and location number is nowhere near the bigger proxy companies yet, we believe that one day, they will be.
What is a SOCKS5 Proxy?
SOCKS is a protocol for the internet that uses a proxy server to connect a server and a client. This offers you a good level of anonymity, so that you can go about your daily activities online without being worried about people seeing you, or your personal information being taken.
SOCKS5 is one of the most up-to-date proxies that you can use to stay safe and anonymous online. It has enhanced security features which makes it a great way to do everything you need to do online through a proxy.
The great news is that you don't need authentication to connect to a proxy, and you don't need to provide any login details to connect to the proxy.
The Benefits of Using SOCKS5 Proxies
Let's take a look at all of the reasons why you might want to use a SOCKS5 proxy for your internet activity:
Gets Around Internet Blocks
Proxy servers act as the middle man between a device and the internet, which means that SOCKS5 proxies are great for getting around any internet blocks that might be getting in the way.
If your IP address has been blocked by a particular website, you can route your traffic through a SOCKS5 proxy to get around this and continue to access the website. This means that you can access restricted or limited websites without having to worry.
No Traffic or Protocol Limitations
If you use an HTTP proxy, you can only work within website that are protected by HTTP or HTTPS. However, with a SOCKS5 proxy, you can work with any website on the internet, no matter what.
This high level proxy can help you with any protocol, whereas an HTTP proxy is designed for specific protocol. This means that you can get secure connections that other proxies can't typically offer. A low level proxy like SOCKS5 can take care of any traffic or program protocol.
More Reliable Connections – And They're Quicker Too
There aren't too many proxies out there that can offer you a reliable internet connection and efficient performance. While they might be great at getting around certain limitations, the reality is that they can't guarantee efficient speeds.
SOCKS5 proxies can. With SOCKS5, you use a TCP internet protocol that makes sure any information from the client arrives at the server in a timely manner, without any gaps. This way, SOCKS5 proxies offer you a reliable connection that can get your information across quickly.
Less Errors and Improved Performance
There are many other proxies out there that rewrite packet headers when they receive them. This leaves a lot of room for error, and it means that the information can even get redirected at times.
The good thing about SOCKS5 proxies is that they don't rewrite data headers, so there's little to no chance of it making mistakes along the way. This means that it can do its job a lot quicker and better, and its overall performance is going to improve dramatically.
Improved P2P Platform Performance
The reason why SOCKS5 proxies are quicker than other proxies out there is because they transfer smaller packets of data. This means that it has quicker download speeds, so that you can get more information translated in a smaller amount of time.
Why You Shouldn't Use a Free Proxy
You might have seen a few free proxies out there floating around, and if you've got a limited budgeted right now for being online with your brand, the idea of using a free proxy is probably pretty appealing.
However, it comes with a price greater than what you would pay for it.
Low Performance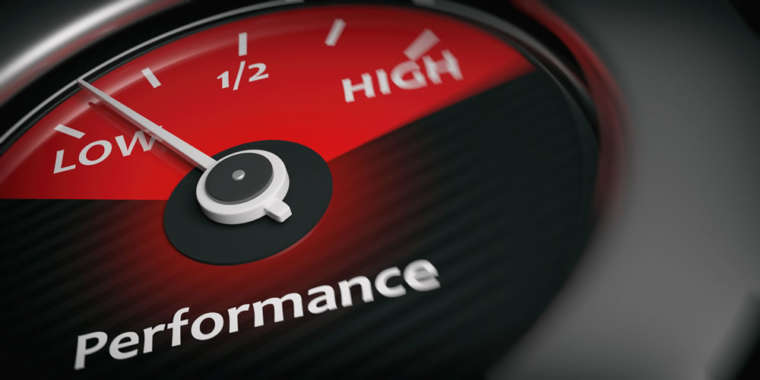 The issue with free proxies is that they have less support personnel. This means that there will be less development within the infrastructure, and less configuration choices on your end.
This is all going to result in a slower and less secure proxy, which is the last thing you need if you're trying to protect valuable information. They might even reduce your speeds if they're attempting to convert you into a paying client.
Issues with Privacy
Most of the time, free proxies will take your personal data that they have access to and sell it onto a third party.
Why? Because you're not their client, and they have no obligation to protect it. This is a big risk that you take, and it's a good reason not to use free proxies.
Our Review Process
When we decide which proxy companies to feature on our list of the best SOCKS5 proxies, we make sure to do a bit of background research first.
This is why we check out over 150 proxy services and read over 3700 customer reviews that talk about both good and bad things.
This way, we can guarantee that the companies on our list are the best of the best, and are going to be your best choices when it comes to using SOCKS5 proxies.