Are you tired of being banned from OmeTV and wondering how to regain access?
You've come to the right place.
In this article, we will provide you a step-by-step guide on how to get unbanned from OmeTV so you can start enjoying video chats with people from around the world again.
One of the methods we will discuss involves using a VPN, specifically NordVPN, which is known for its reliable performance and ability to bypass restrictions effectively.
NordVPN's extensive server network and no-logs policy ensure that your IP address remains hidden, making it an ideal choice for this purpose.
By following the steps outlined in this guide, you can quickly and easily regain access to OmeTV without having to create a new account or deal with a restricted chat experience.
So put on a smile, and get ready to dive back into the exciting world of OmeTV!
Understanding OmeTV Bans
OmeTV is a popular video chat platform that allows people to connect and chat with random strangers from all around the world.
While it can be an entertaining and enjoyable platform, getting banned can be a frustrating experience.
In this section, we will explore the reasons for a ban and the types of bans imposed by OmeTV to help you avoid and possibly resolve these issues.
Reasons for a Ban
OmeTV has certain rules and community guidelines that users must adhere to in order to maintain a respectful and friendly environment.
If you're not careful, you can easily find yourself banned from the platform.
Common reasons for a ban include:
Inappropriate content: Engaging in sexual, adult behavior or displaying nudity on camera is strictly prohibited. Exposing any irrelevant images or explicit content will likely result in a ban.
Disrespectful behavior: Being disrespectful or offensive toward other users based on their gender, race, nationality, or personal beliefs can lead to a ban.
Vulgar language: Using abusive or vulgar words during a chat is not allowed on the platform, and can also result in a ban.
Spamming: Sending bulk messages or promoting products is strictly forbidden and can cause a ban.
Face visibility: To use OmeTV, your face must be visible on camera. Failure to comply with this rule can result in a ban.
It's important to know these reasons and abide by the respective rules and community guidelines to ensure a seamless experience on OmeTV.
Types of Bans
There are different types of bans imposed by OmeTV depending on the severity of the offense or repeated violation of rules.
These bans can range from temporary to permanent:
Algorithm ban: OmeTV uses an algorithm to detect inappropriate behavior, and a temporary ban can be imposed if you're caught violating the rules. The duration of this ban can vary.
Reported ban: If other users consider your behavior offensive or disrespectful, they can report you, leading to a temporary or permanent ban, depending on the severity of the offense.
Permanent ban: If you repeatedly violate the platform's rules, OmeTV may impose a permanent ban, restricting you from accessing the platform altogether.
Being mindful of the reasons for a ban and understanding the types of bans will help you stay within OmeTV's terms and conditions, ensuring you have a positive experience on the video chat platform.
How to Get Unbanned from OmeTV in 2023
Using VPN Services
To get unbanned from OmeTV, start by using a Virtual Private Network (VPN), as it helps you change your IP address.
Some recommendable VPNs to use are:
NordVPN: With its CyberSec feature, Double VPN, DNS leak protection, and Onion over VPN, NordVPN provides military-grade encryption to keep your online activity secure.
Surfshark: Surfshark offers a reliable VPN service with strong encryption features and beneficial functionalities, making it an excellent choice for getting unbanned from OmeTV.
Atlas VPN: This VPN one is an affordable and reliable option that provides quality service and helps you get unbanned from OmeTV quickly.
Start by subscribing to a reliable VPN service, then download and install the VPN app on your device.
Connect to a server that has not been blacklisted by OmeTV, and you'll regain access to the video chatting platform.
Clearing Cookies and Cache
Clearing your browser's cookies and cache is an essential step to remove any tracking data that OmeTV may use to enforce the ban.
To do this, access your browser settings, and look for "Clear browsing data" or "Clear cookies and cache." Follow the steps, and restart your browser after completing the process.
Changing Browser Fingerprinting
Browser fingerprinting allows websites to identify your device based on your browser's unique configuration.
To change this fingerprint, consider using a different browser or applying some privacy add-ons, such as Canvas Defender and WebRTC Control.
Requesting an Unban
If you believe you were unfairly banned from OmeTV, you can request an unban by contacting their support team.
Compose a polite message explaining your situation and include any relevant details surrounding your ban.
Make sure to adhere to their terms of service to increase your chances of a successful appeal.
Improving Your Behavior on OmeTV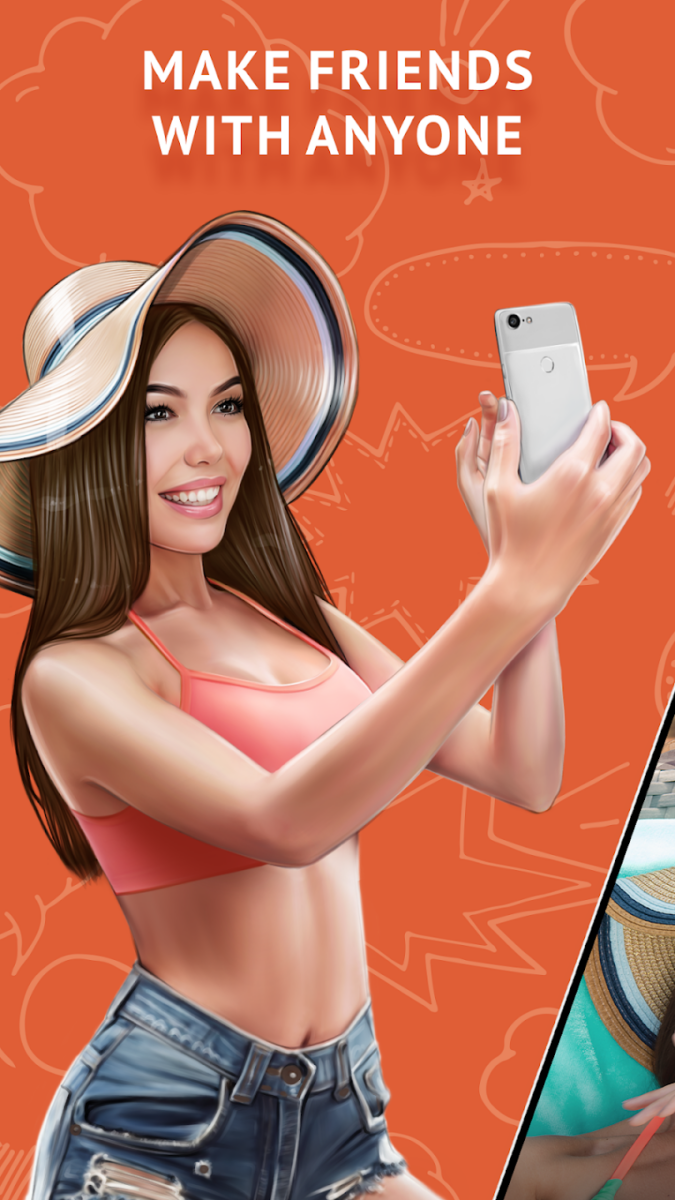 Following Chat Rules and Code of Conduct
To ensure a pleasant experience on OmeTV, it's crucial to follow the chat rules and code of conduct.
Avoid spamming messages and using offensive language or phrases.
Refrain from discussing sensitive topics such as religion or politics, as they can lead to heated arguments and potential bans.
Always keep your face visible during chats, as hiding your identity can make other users feel uncomfortable.
Avoiding Inappropriate Content
Be cautious about the content you share on OmeTV. Do not share external links or advertise videos that may contain explicit, offensive, or illegal material.
Abiding by this rule helps maintain a safe and enjoyable environment for all OmeTV users.
Additionally, avoid making inappropriate gestures or engaging in activities that can violate OmeTV's guidelines.
Being Respectful and Polite
Lastly, always treat others with respect and kindness on OmeTV. Use polite language and refrain from making derogatory comments or engaging in bullying behavior.
Acknowledge that OmeTV is a diverse platform with users from various backgrounds and cultures – as such, embrace this diversity by treating all individuals with the courtesy and compassion they deserve.
By doing so, you'll foster a positive atmosphere and reduce the likelihood of being banned or reported.
Alternative Platforms to OmeTV
Omegle
If you're looking for an alternative to OmeTV, you might want to consider trying out Omegle.
Omegle is an anonymous video chat platform that allows you to engage in conversations with strangers online.
Like OmeTV, it connects users randomly from across the globe. You can access Omegle from both your Android devices and desktop browsers.
Remember, though, that Omegle and most social media platforms have rules you need to follow.
Breaking these rules could get you banned.
Best VPNs for Video Chatting
It is essential to use a VPN service while engaging in video chats.
VPNs help in maintaining your privacy, security, and ensure an excellent browsing experience.
Additionally, VPNs can help you access geo-restricted websites and get unbanned from certain platforms.
Here are the top 3 VPNs recommended for video chatting:

NordVPN is a reliable VPN for OmeTV that offers a vast network of servers in over 60 countries. It comes with a no-logs policy and includes a kill switch for added security.
Their VPN service ensures fast and secure connections, making it an ideal choice for video chatting and accessing OmeTV, Omegle, or other platforms.

Surfshark is another excellent option for video chatting. It provides a high level of privacy and security features, including a no-logs policy and robust encryption.
With a wide choice of servers, Surfshark allows you to establish fast and secure connections that will enable you to video chat without any delays or performance issues.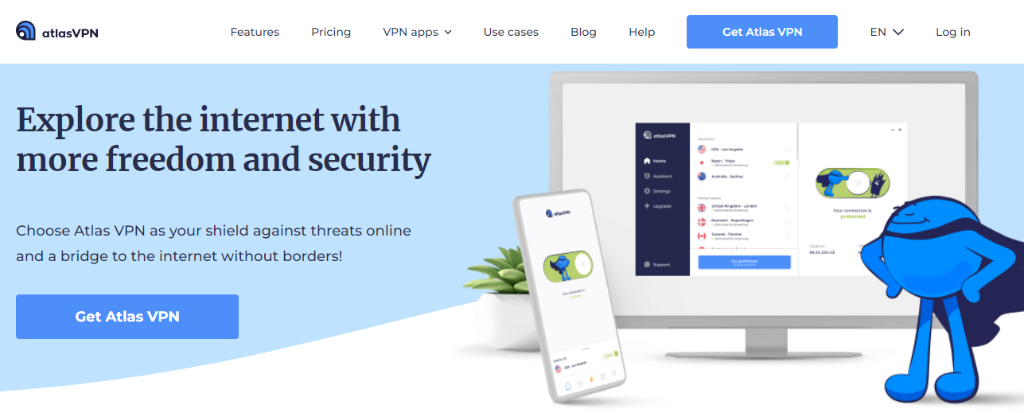 Atlas VPN is a user-friendly VPN service that boasts high speeds for video chats and video streaming.
It offers a wide range of servers and a simple interface, making it easy for you to connect to the best server for your needs.
Atlas VPN also provides security features such as a no-logs policy and strong encryption to protect your privacy while video chatting.
Omegle is a great alternative to OmeTV, and using Omegle VPN services like NordVPN, Surfshark, or Atlas VPN can help ensure a safe and enjoyable video chatting experience.