There is little doubt that ISP proxies are a better option than residential or datacenter proxies.
The more aware of the benefits you become the more eager you'll be to make the switch.
However, as with most services on the market, you'll find there are plenty of options. Of course, not all ISP proxies are as good as each other.
In short, you need to know which are the best ISP proxies. It's the only way to ensure you get the best deal.
Understanding ISP Proxies
Whenever you access the internet your device is given a unique IP address. This address can be used by your service provider to monitor your web activity.
In theory, this allows them to provide you with the best possible search results. In practice, they can build a portfolio on you and your preferences.
A proxy server is best seen as an extra invisible computer. It blocks access to your computer and has its own IP address.
Adopting this approach makes it harder for your service provider to build a portfolio about you and it protects your computer from malware and privacy issues.
Previously, proxies have been set up as web filters or firewalls. These are referred to as residential proxies.
This type of proxy effectively uses IP addresses of other devices, ones that are properly registered.
The aim is to look like a standard residential internet connection but, if the IP address is traced, it won't give away your address. When set up properly it is very effective.
However, proxies slow down internet access and some websites will deny access if they know you are using a proxy.
If you need faster internet access and a proxy then it was necessary to turn to a datacenter proxy.
This type of proxy doesn't use genuine residential proxy addresses. Instead they have their own ISP address that is assigned to you.
It's a great way to stay anonymous online and boosts internet speed.
However, datacenter proxies are usually easy for websites to spot, meaning you may struggle to access specific sites.
That's why ISP proxies have now become popular. They offer the speed of datacenter proxies and the discretion of residential proxies.
In short, they're a supercharged version of the datacenter proxy.
But, as mentioned, you need to choose the best ISP proxies, that's what we're here to help with.
6 Best ISP Proxies in 2023
We've taken a look at the many different ISP proxies on offer and the following six are the ones you should be looking at.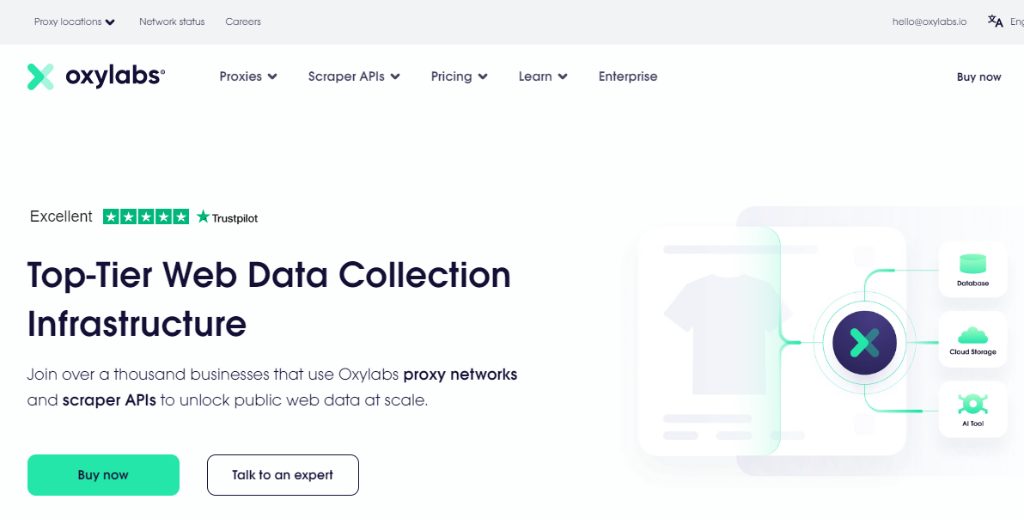 This is probably the best known ISP proxy and for good reason. It really is a cut above the competition.
Once set up, Oxylabs doesn't ask you to login every time you use it.
Instead, it runs in the background and you can access the controls at any time in seconds.
Oxylabs has carefully chosen and set up the best-quality proxies to ensure you get fast service and complete protection.
In fact, there is no better way of sneaker copping on almost any site you can think of. Oxylab even works with websites like Nike and Shopify.
It should be noted the ISP proxies are all based in Western Europe or the US. They support SOCKS5.
You can choose between a list of static IP addresses which could be easy to trace but provides a more reliable connection, or join the pool of rotating ones.
There is little doubt that Oxylabs is the best ISP proxy provider but it does come at a price.
The starting point is $340 per month, and you have to go through their sales team.
If you join the proxy pool there are more than 100,000 ISP addresses that can be used. You can access a 7-day free trial and Oxylab offers a 3-day money back guarantee.
In short, this ISP proxy is aimed at companies.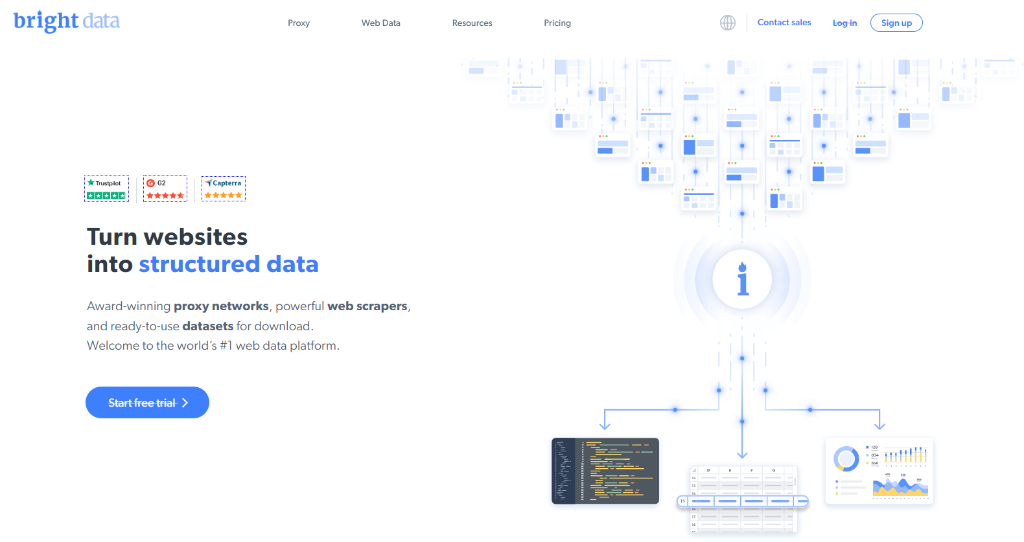 Bright Data also has a huge array of proxies available for you to use.
They don't use any residential proxies, preferring to locate IP addresses freely available from internet providers.
It makes their ISP proxies appear very genuine and less likely to arouse suspicion when you're using them.
Bright Data focuses on residential proxies and has over 72 million of these, giving them over 100,000 Ip addresses.
Impressively, Bright data has servers in almost every country across the globe. All you have to do is decide between the ISP address pool or a private static list.
The monthly charge is higher than Oxylabs although you can choose to pay by IPs used and your traffic level.
Companies also benefit from a free 7-day trial and a 3-day money back guarantee.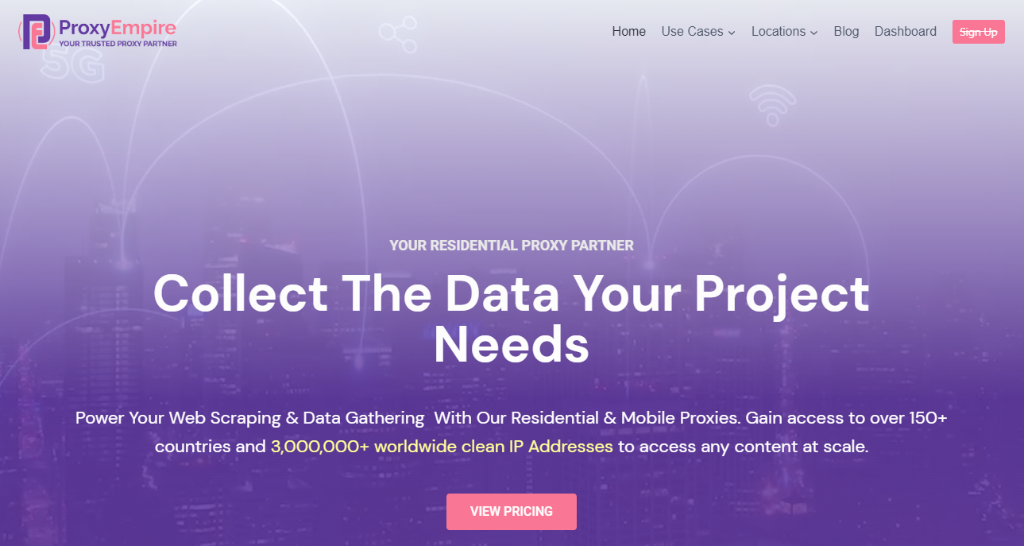 ProxyEmpire has built a name for itself as the provider of data extraction web proxies.
The majority of ProxyEmpire's proxies are residential but they do have a collection of ISp proxies and they're worth looking at.
They have great coverage with servers across the globe and a large ISP proxy pool with over 10 million IP addresses.
It makes them a good choice if you're looking at scraping.
It's also worth noting that they have a great reputation for uptime, avoiding the hassle of being offline.
Their monthly rates are competitive and substantially cheaper than Oxylabs or Bright Data, making them a good choice for individuals looking for ISP proxies.
It works with a wide array of internet protocols, including SOCKS5 and SOCKS4.
This proxy is easy to use with an intuitive dashboard.
You can create an account and get started in minutes. You probably won't need it but the customer support is excellent.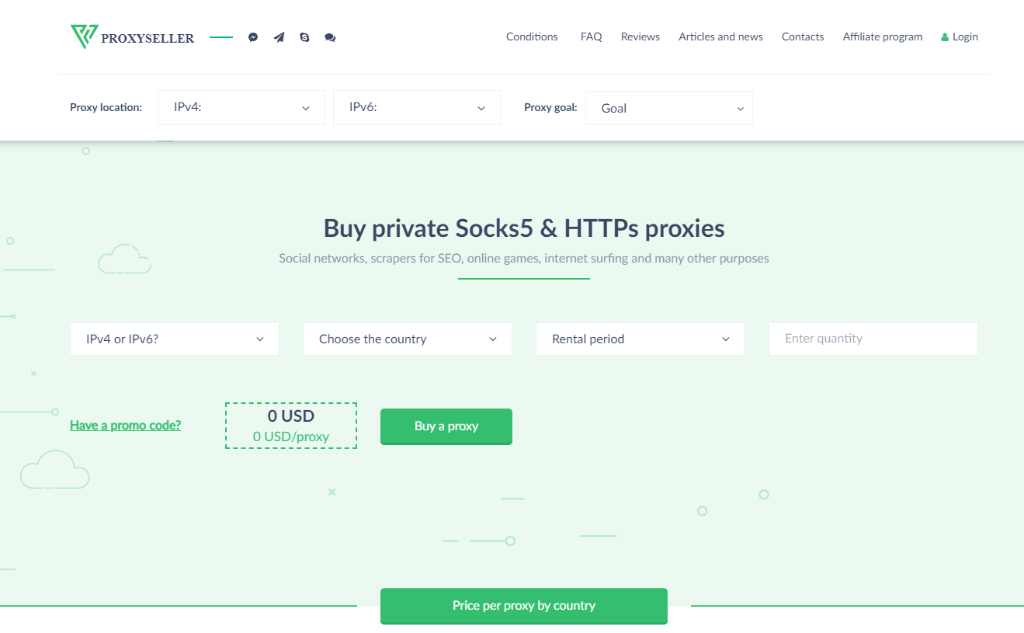 One of the most attractive features of Proxy-Seller is the flexible payment options. This helps you stray in control of your finances.
Proxy Seller started out as a provider of datacenter proxies but they have moved into ISP proxies and their proxies are compatible with a wide array of protocols, including SOCKS5.
Impressively, you can purchase a single proxy, making them potentially the best option for individuals.
They have servers across most of the globe, allowing you to define where your internet access appears to be coming from.
However, there is no free trial and the money back guarantee period is just 24 hours.
Of course, they also have an excellent customer support team to keep you online.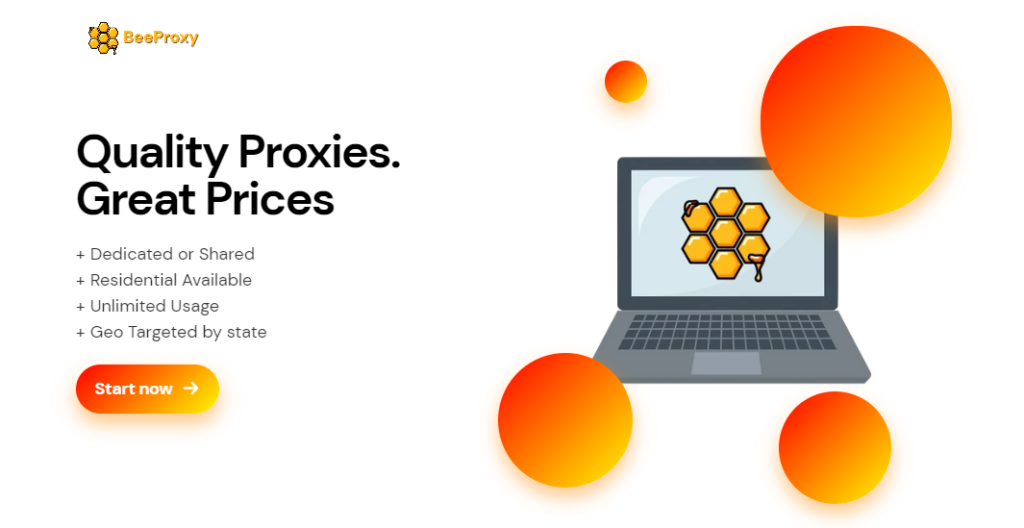 BeeProxy is a newcomer to the market but it's rapidly growing in popularity.
Part of this is their attractive pricing structure. But, the fact that they have set themselves up in a large number of countries across the globe makes them even more attractive.
In short, they offer great coverage via 8.5 million proxies.
BeeProxy is also dedicated to updating its proxy pool regularly. This effectively gives them a clean pool making it harder for anyone to detect you're using a proxy.
They also offer customer support 24/7, you'll find most issues can be dealt with very quickly by the team.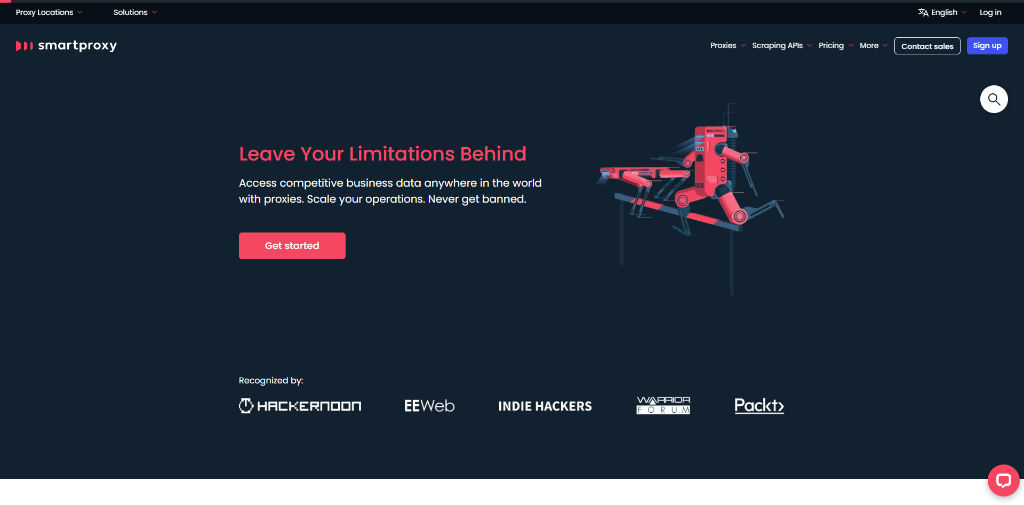 SmartProxy is well established and gives you two options when signing up.
The first is described as a regular package and allows you to access bulk ISP packages as well as ensuring you can use up to 100 ISP proxies whenever you need to.
The second option is described as sneaker proxies, these are specifically designed to aid with sneaker copping.
Smartproxy has numerous servers but they are all based in Europe or the US.
In short, they don't offer the same level of global coverage. This could be an issue for some businesses and individuals.
Smartproxy is often described as expensive compared to other ISP proxy supplierS. However, it does allow you to personalize your demands, potentially making it the cheaper option.
It is an excellent choice for sneaker copping and works on practically any website. If you opt for the rotating IP pool then you'll be able to access over 40 million IP addresses.
This option has excellent customer service and offers reliable and fast service.
It's a great option for those that don't require the size of the previous ISP proxy offerings.
However, while there is a 36-day money back guarantee, there is no free trial option.
Benefits Of ISP Proxies Compared To Residential or Datacenter
Residential proxies are generally safer as they are genuine IP addresses. However, this type of service relies on open internet connections.
If someone shuts off their wi-fi that IP address is no longer available and your proxy will change.?
Changing mid-session can alert the websites to an issue with your connection.
Datacenter don't suffer from this issue as they use an array of IP addresses which they own.
However, because they own them it can be easy for sites to identify the company address.
In turn, this leads to IP addresses being marked as proxies and access denied.
An ISP proxy adopts the approach of the residential proxy, helping to keep a stable and secure connection.
It also offers the advantages of multiple IP addresses in the same way as a datacenter.
In short, it offers the best of both worlds. It gives you reliability, security, and stability.
When To Use ISP Proxies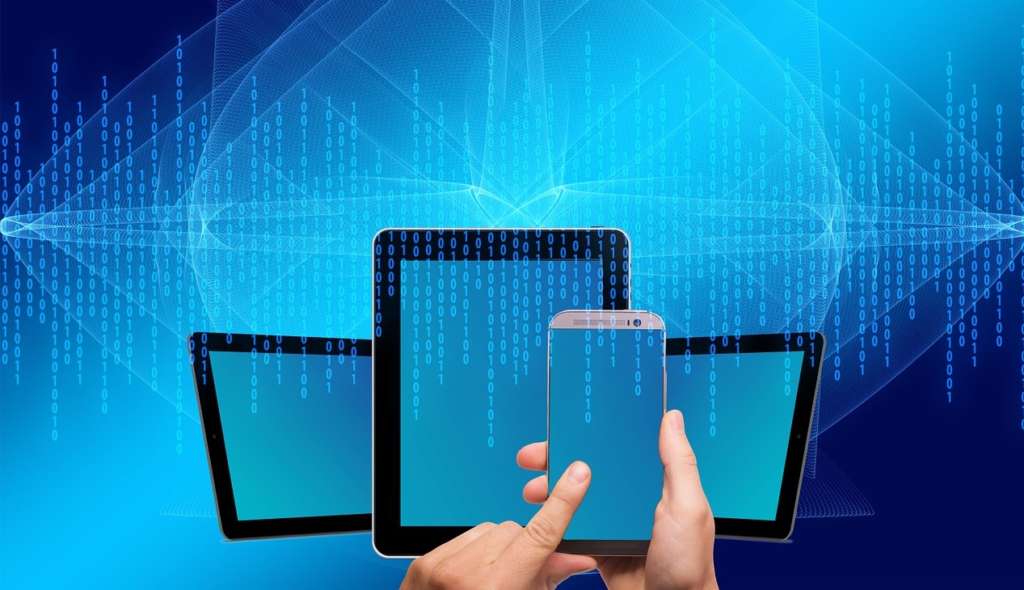 You may have heard of ISp proxies before and be unsure if they are of any benefit to you. The simple truth is they are useful.
An ISP proxy allows you to hide your real IP address. That makes it much harder for anyone to collect information on you or access your physical address.
Considering the risks associated with surfing the web are steadily rising, it's a good idea to take any measures you can to protect yourself.
Here are some of the most common uses for the best ISP proxies:
1. Sneaker Copping
The most exclusive shoes in the world or new releases of limited edition lines are usually very hard to get hold of. In addition, you'll only be allowed to order one pair of shoes.
The seller will monitor you via your IP address. Therefore, if you use an ISP proxy you can purchase the same shoes from multiple different IP addresses.
You simply need to complete the purchase and then change your IP address.
If you're interested in sneaker copping then Proxy Seller is an excellent choice. It's not the fastest ISP proxy service but it is geared toward sneaker copping.
2. Private Browsing
Staying private on the internet is becoming increasingly important for everyone. Open connections mean your data can be accessed and even backtraced to you.
In addition, hackers can use the connection to work out your physical address and access your personal details.
ISP proxies effectively change your physical location, increasing your security when private browsing.
3. Data Scrapping
Effective data scrapping allows you to collate data. In effect you can grab a screenshot and use the data for your own means.
It can be described as stealing data but it can also be an effective way to transfer data from one app to another.
This concept first arose when computers were unable to expôrt files.
Of course, just as there are genuine reasons to perform data scraping, there are also plenty of reasons to do it for illicit gains.
The information gained can allow people to circumnavigate copyright tools or it can be used to steal information.
This can be for cybercriminals to steal identities or businesses to steal technological secrets.
The best ISP proxies can help both protect you from scrapping and even help you to perform data scrapping.
It's worth looking at them closer.
Summing Up
The best ISP proxies are designed to help keep you and your business safe online.
At the same time they can help you gain access to websites which would normally lock you out.
The principle isn't new.
But, the ISP proxy merges the best of datacenter proxies and residential proxies to provide you with the best possible option.
If you haven't already switched to an ISP proxy you need to choose one of the above six today and make the change.