Are you wondering how to view private Instagram accounts in 2022? Well then, this article holds the best possible ways of actually doing it.
Instagram is one of the most popular social media platforms. Like most others, this platform also offers a secure way to keep any profile's content limited to a specific audience. However, the same can be a bit troubling for many who are looking to access it. There might exist some personal or work-related reasons for which you genuinely need to view or snoop on someone else's profile.
Whatever might be the case, Instagram doesn't offer any official way to view the desired private accounts without proceeding with the following game. Thankfully though, there are many alternative routes to sneak into such accounts without even throwing an alert to the owner.
To help you with the most appropriate approach, we're here to discuss the basic ways and eventually move on to the tools designed for viewing Instagram private accounts.
How to View Private Instagram Accounts: 4 Basic Ways
A Quick Google Search
Just like what we tend to do for any tricky situation that we're in, coming up with a quick google search can help you view private Instagram accounts to a certain extent. No matter if you're using Chrome or Safari, use the search bar to type the desired username and proceed further. Selecting "Images" as the prime intent will load up with multiple results that might or might not contain the media you're after.
Although the step in every other situation is not a very fruitful one, still giving it a try will not harm in any manner.
Sending a Follow Request
To view private Instagram accounts, one of the primary things you can do, is send that person a follow request. Once they decide to accept your request, the different posts made in the account, which was earlier private for you, will become visible.
Accepting or rejecting your follow request is a thing that entirely depends on the private Instagram account you're after. Coming to a particular result might take some time, depending on the mindset that person is in.
Checking if Your Friend/Family Member is a Follower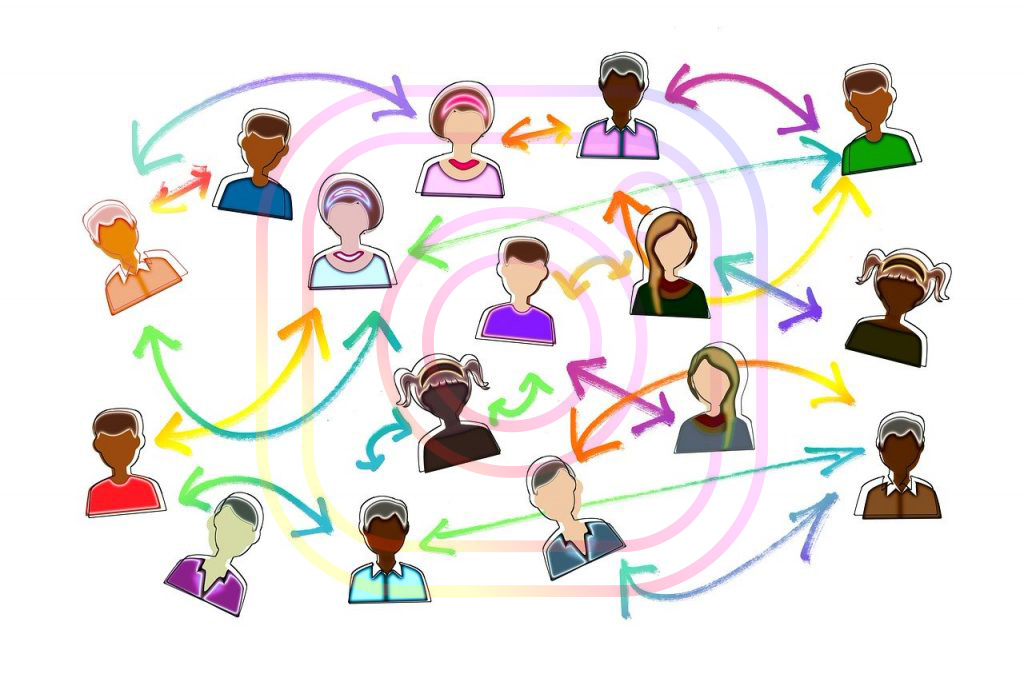 You might have already tried sending a follow request, but unfortunately, it got rejected. However, the case with any of your friends might be entirely different. In other words, in this vast world of the internet, finding a solution to any query in the library of your friends and family member's smartphones is a genuine possibility.
With that being said, you can look at the Instagram account of your friends and check if their follow-requests have been approved. In that manner, you can seamlessly view private Instagram accounts from their devices pretty seamlessly.
Finding Private Instagram Accounts on Other Social Media Platforms
In today's world, with so many social media platforms capturing the charm, it is pretty hard to find someone who is sticking to Instagram only. This very thing leaves you with a great chance to get yourself on other platforms and view private Instagram accounts that you desire to.
You can quickly run through their bio and use the series information to search for them in popular social media platforms like Facebook, Twitter, Snapchat, TikTok, and more. The recent evolution of YouTube has also made several individuals create dedicated channels, so finding the person on the world's largest video-sharing platform is not an inch apart from being a reality.
How to View Private Instagram Accounts in 2022: Best Tools
Having talked about four basic approaches to how to view private Instagram accounts, let us now walk through some efficient tools that can genuinely help you with the purpose.
IGmods.com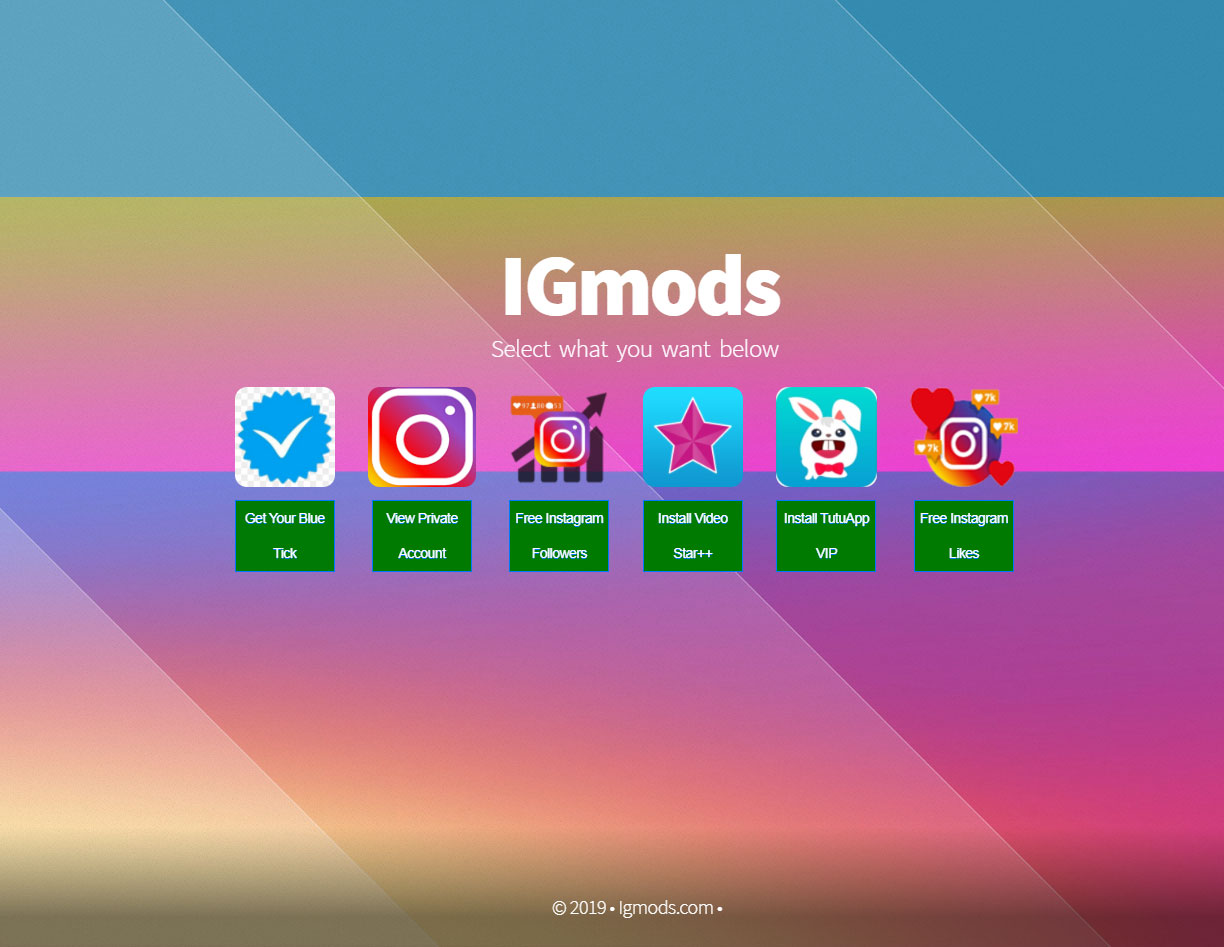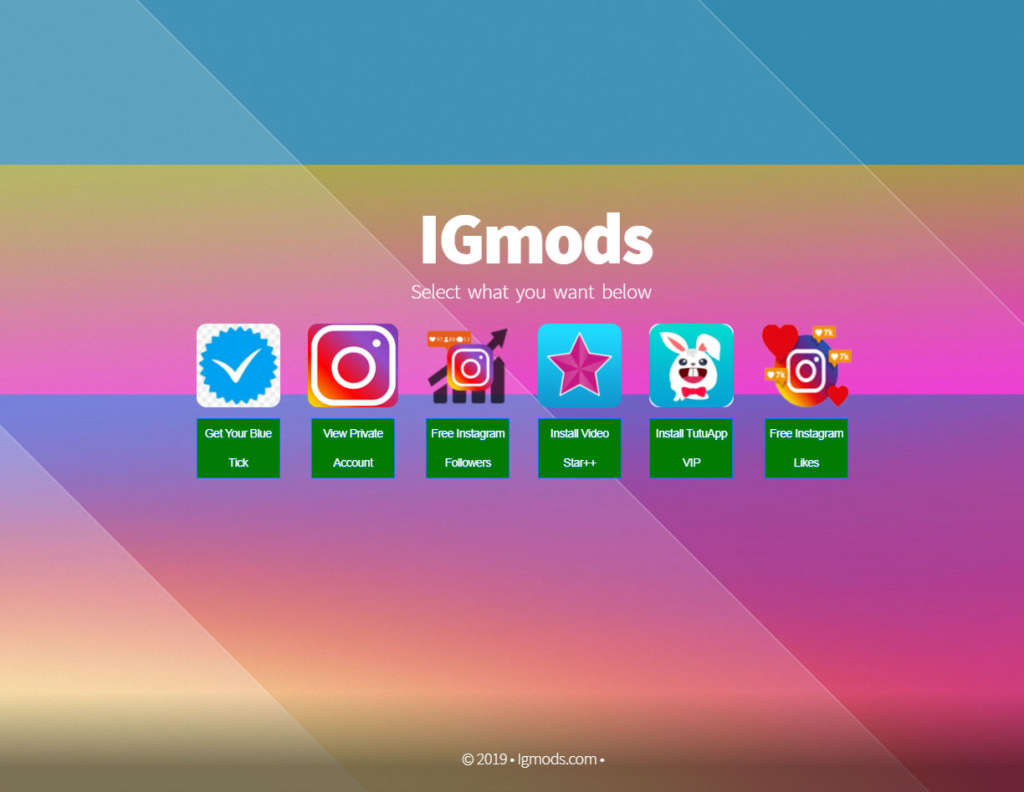 In case you're wondering how to see a private Instagram account using a tool, have a look at one called IGmods. Whether you're an iOS, Android, or PC user, IGmods brings one of the most convenient ways to view private Instagram profiles in just a few clicks.
Setting Up IGmods for iOS users:
Step1: Launch the "Settings" on your device and navigate to the "General" options.
Step 2: Hover over to the option that says "Background App Refresh" and tap the toggle button next to it. Make sure it is on.
Step 3: Once done, make your way to the "battery" section and ensure the low power mode is turned off.
Step 4: After that, you'll need to turn on the "Auto-download" feature in the App store.
Step 5: Make your way into IGmods.com.
Step 6: From the list of options, tap "View Private Account."
Step 7: As soon as the page loads up, look for the space that says "Target Instagram Username." Simply type the username for the concerned private Instagram account.
Step 8: Click "Connect."
Step 9: You'll then receive a prompt for confirming the account. If the tool shows up the private Instagram profile you're after, tap on the "Confirm" button.
Step 10: IGmods will take up some time to load up all the posts. Wait until the process concludes.
Step 11: As soon as the tool completes unlocking the data, a message will come up notifying you about the same.
Step 12: All you need to do next is log in to your own Instagram account and view the desired profile.
Setting Up IGMods for Android and Windows
Step 1: Visit IGmods.com.
Step 2: Navigate to the option that says "View Private Account."
Step 3: Once done, look for the "Target Instagram Username" option. Input the username for the private Instagram account that you wish to view.
Step 4: Click on the "Connect" button.
Step 5: Next up, proceed with confirming the account.
Step 6: IGmods will then initiate the process of unlocking the content.
Step 7: After concluding, the tool will come up with a message stating the same.
Step 8: Finally, log in to your own Instagram account and walk across the private account in the unlocked form.
Pros and Cons of Using IGmods.com
Injectbox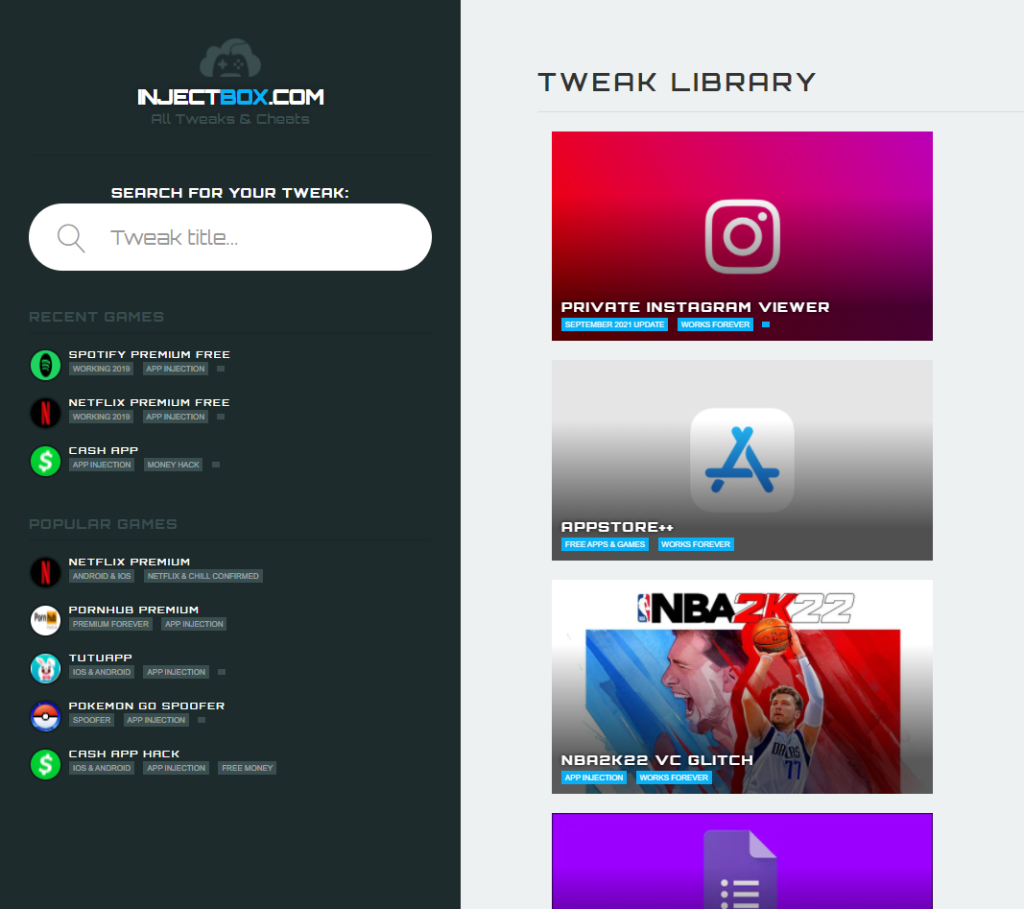 Injectbox Private Instagram Viewer, as the name indicates, is another impressive tool that will let you access and view private Instagram profiles with ease.
The Setup:
First and foremost, visit the official website of Injectbox.
Once done, scroll your way down and find the option that says "Private Instagram Viewer." Click on that.
Enter the desired username to view private Instagram profiles,
As soon as you input the username, a series of information like followers count, location, and more will pop up. Verify and confirm by tapping "Confirm Username."
How to See Private Instagram Accounts:
After the confirmation is done, Injectbox will offer you an option to choose between followers and photos. Choose one that you wish to view.
After that, click on the "Unlock Profile" button and fill out the CAPTCHA that pops up.
Head back to your Instagram account and navigate to the profile under concern.
Refresh the page and check if it is unlocked.
Pros and Cons of Using Injectbox
Frequently Asked Questions?
How to See a Private Instagram Account?
There are many ways to sneak into and see a private Instagram account. You can either choose from the list of basic options like sending follow requests, looking for the desired profile in search engines and other social media platforms, or even use the tools like IGmods, Injectbox to access private Instagram profiles with ease.
What Are the Best Tools to View Private Instagram Profiles?
IGMods, Injectbox, Linkcreeper, Instagram++, Feedsta are among the most efficient tools that are available for accessing private Instagram profiles. These apps are pretty straightforward to use.
Conclusion
The urge to access locked media is never-ending, and the scenes are no different with private Instagram profiles.
Although not a very tough situation to deal with, finding a way out can get challenging for those who wonder how to see Instagram private account posts if the appropriate approach is not known. I've presented a comprehensive guide that will help you access and view locked Instagram accounts with ease.
Once you decide to walk through this article entirely, you'll have a fair idea of what to actually do to get a glimpse of those private Instagram posts you've been after for days. Trust me, you'll not have a hard time implementing any of the above-mentioned steps.
Disclaimer: We don't encourage any sort of negative approaches, and all the steps mentioned are entirely for educational purposes. Also, viewing anyone's profile after getting their consent is recommended.