Bright Data has emerged as a top provider in the rapidly developing proxy service industry.
However, even the most well-respected names sometimes may have drawbacks, such as steep prices or some limited features.
That is why we've compiled a list of the best Bright Data alternatives, complete with descriptions of their strengths and advantages.
Best Bright Data Alternatives in 2023
Here are some of the best alternatives.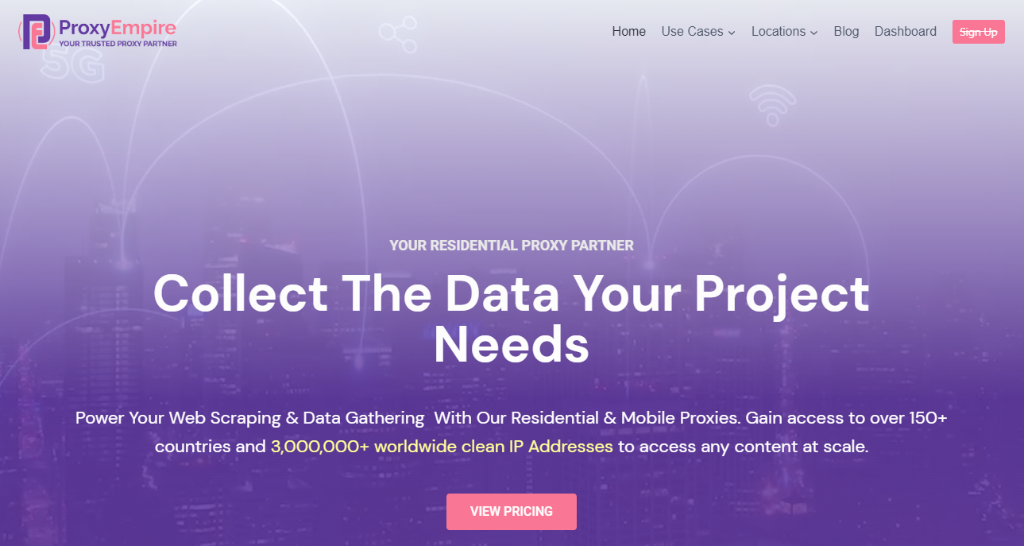 Look no further than ProxyEmpire if you need a strong and trustworthy proxy service.
They offer unmatched IP diversity and global reach, with over 9.7 million IPs accessible in more than 170 countries.
The support for bandwidth rollover is one of ProxyEmpire's most distinctive features.
With ProxyEmpire, you can carry over any unused bandwidth to the following month, unlike other residential proxy services where bandwidth expires after a month.
You never waste your valuable resources as a result.
For more precise proxy usage, ProxyEmpire also provides ISP targeting and location-based targeting options.
You can also scale your operations without worrying about reaching any limits because unlimited concurrency is permitted.
The service makes it simple to manage your proxies and get the support you require with an intuitive dashboard and helpful customer support.
Additionally, you can sign up for a free account to test out their service risk-free.
It covers all your needs at affordable prices, whether you require residential, mobile, or datacenter proxies.
Therefore, try ProxyEmpire today to experience the difference if you're looking for a Bright Data alternative with top-notch features.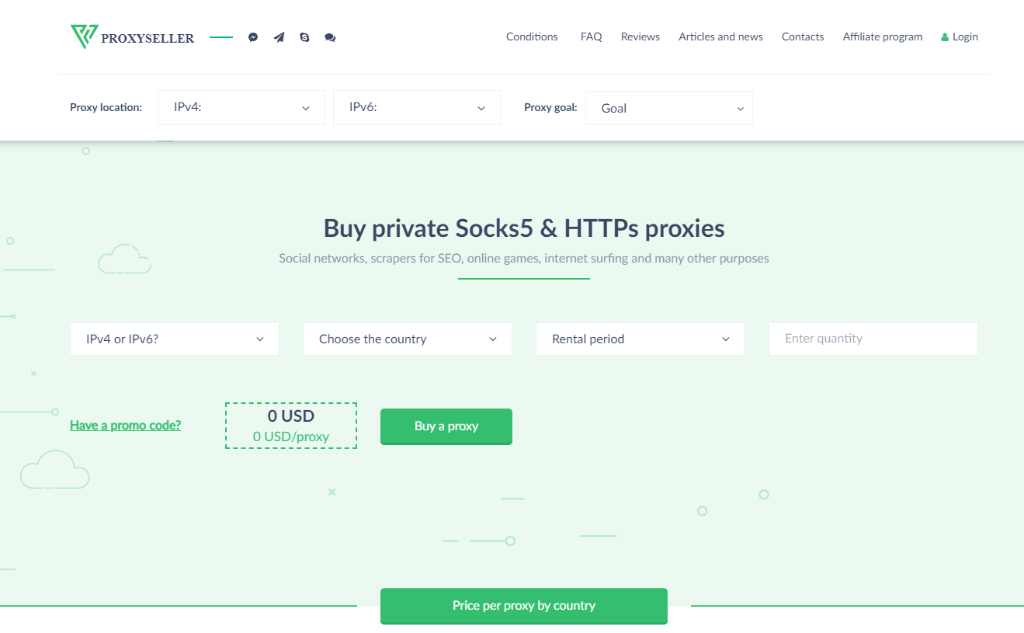 Proxy-Seller provides the ideal synthesis of value and excellence.
With support for the Socks and HTTPS protocols, this provider stands out by providing IPv4 and IPv6 datacenter proxies.
Proxy-Seller differs from most other providers thanks to its adaptable rental system.
Users can rent proxies for one week, two weeks, a month, or even a year.
This enables users to pick the rental duration that best suits their requirements.
High-quality proxies are one of the main advantages of using Proxy-Seller.
The purpose of these proxies is to shield users from being identified by websites and services that detect proxy usage.
They have a variety of uses, such as web scraping, social media management, online gaming, and SEO.
It has been in the proxy business for more than seven years.
It has a user-friendly, multifunctional user control panel for beginners and sends full access data to your email address in less than five minutes.
Users of Proxy-Seller can expect fast and premium service for any convenient term from a pool of 400 networks.
The business offers 22 countries with good location coverage.
Additionally, ongoing promotional deals and bundled discounts are available for even more significant savings.
As a trustworthy and reasonably priced proxy service, Rayobyte provides blazing success rates, unrestricted bandwidth, and excellent connectivity.
Rayobyte, formerly Blazing SEO, has advanced significantly since its inception.
They initially had dedicated datacenter proxies with more than 330k IPs, likely the most notable IP count within a dedicated datacenter network.
With more than 10 million IP addresses worldwide, they have expanded their services to include residential proxy services.
They also introduced ISP and mobile proxies, though neither has achieved the popularity of their residential proxies.
One of Rayobyte's distinguishing characteristics is its trial-and-error method, in which the system randomly assigns IPs.
They quickly swap them out for alternative IPs, ensuring excellent end-to-end control over their networks.
They support the HTTPS and SOCKS5 protocols, allowing you to send requests.
You can access the API documentation through Rayobyte, making purchasing, switching out, and removing proxies simpler.
You can obtain the complete active IP list, greatly simplifying proxy management.
Residential, mobile, and datacenter proxies are just a few of the proxy types that Rayobyte provides.
They have a pool of over 7 million proxies and cover more than 25 nations internationally.
Additionally, Rayobyte has a helpful support staff who can always assist you if something goes wrong.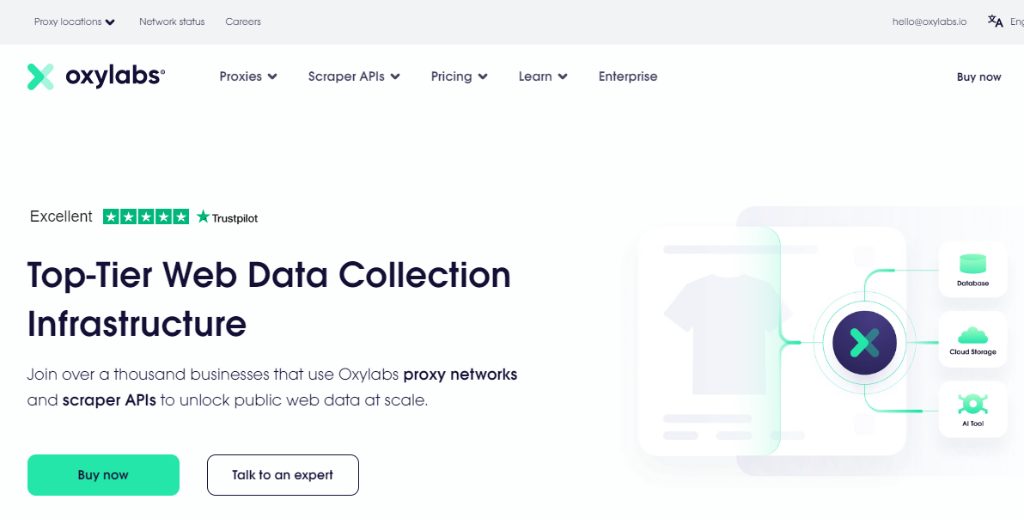 Oxylabs is the best option for all your web scraping, automation, and data collection needs if you're looking for a comprehensive and trustworthy proxy service.
With the largest and most varied selection of proxies available on the market, Oxylabs provides over 102 million unique IP addresses in its pool and available concurrency, enabling you to scrape and automate with ease and effectiveness.
The service doesn't just focus on quantity; it also provides high-quality features that make it stand out from other proxy providers.
The ideal solution for anyone looking to automate their SEO, competitor analysis, price comparisons, and other tasks is Oxylabs, which provides scraper APIs for simple web scraping without getting blocked.
Oxylabs provides static non-rotating residential proxies, shared and dedicated IPs, and shared and dedicated IP addresses, allowing you to select the ideal solution for your unique requirements.
If you're concerned about being blocked, Oxylabs has an auto-IP rotation system to ensure your scraping and automation tasks continue undetected and unabated.
The excellent location support it offers also enables you to access proxies in most nations and cities around the globe.
There is no reason to hesitate and opt out of Oxylabs because it is both affordable and efficient.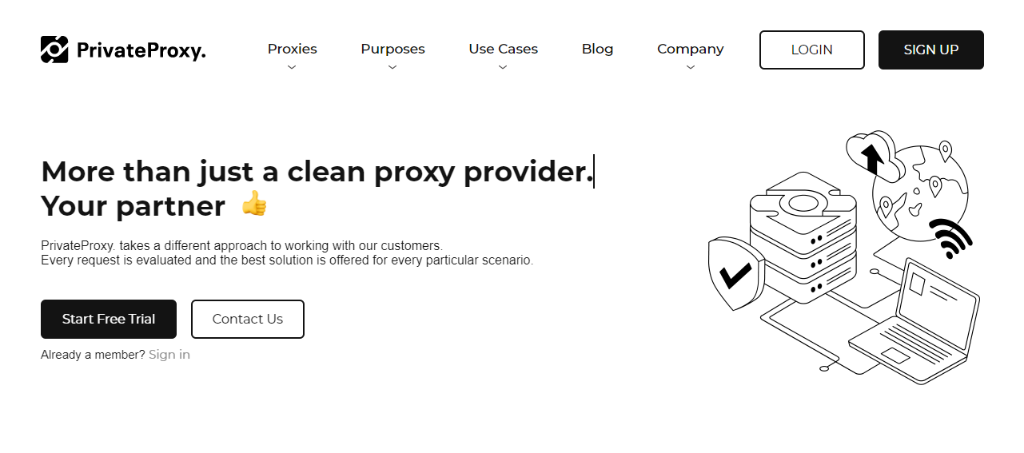 The market-dominating proxy service PrivateProxy dominates the field thanks to its outstanding and cutting-edge features.
Users can enjoy unlimited bandwidth and one free monthly exchange, allowing for interruption-free work.
Additionally, their instant activation procedure guarantees users can begin working on their tasks immediately.
Customers can choose three distinct proxy types, including datacenter, rotating, and residential proxies, making it easy to complete their tasks quickly and effectively.
PrivateProxy has you covered whether you need to scrape data, conduct research, or run bots.
But PrivateProxy stands out for its distinctive features.
For instance, managing and monitoring the performance of your proxy is simple with our user-friendly dashboard.
Their extensive APIs allow for seamless integration with a wide range of tools and platforms, making it simpler to get going and complete your tasks.
They also place a high priority on security.
Thanks to advanced encryption and authentication protocols, users can feel secure knowing that their online activities are safe and hidden from prying eyes.
The site offers unmatched global coverage thanks to its IP pool of over 2 million proxies located in more than 80 nations.
Anyone looking to access geo-restricted content has an affordable option with our residential proxies, starting at low prices per IP and month.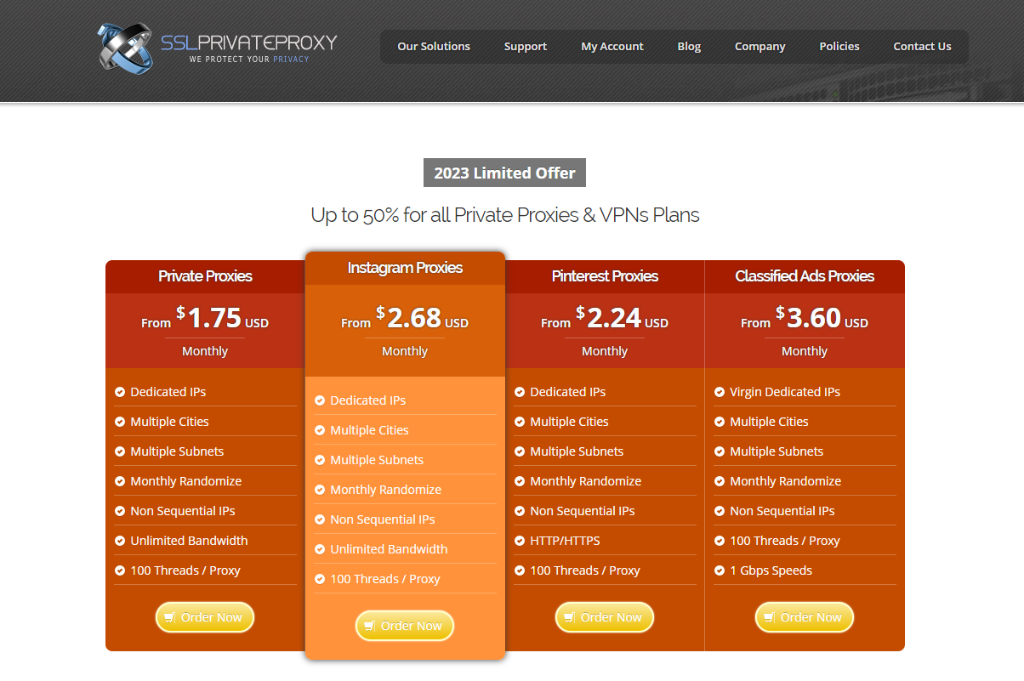 Another top option when it comes to providing safe and reliable VPN connections and anonymous proxies is SSLPrivateProxy.
They were founded in 2012 and provided VPNs and high-speed proxies for various uses, including social media, SEO, classified ads, and online marketing.
SSL Private Proxy stands out for its unmatched lightning-fast performance, which makes it ideal for high-performance, multi-threaded software.
Fully dedicated IP addresses are available through SSL Private Proxy, ensuring that no one else will share your IPs.
Their proxies are extremely elite, highly anonymous, and have all headers disabled, giving you the highest level of security for your online activities.
Thanks to their fully automated control panel, your online activities will not be interrupted by a distributed denial of service attacks.
Their pricing plans are very reasonable, and they offer a variety of proxies, such as private proxies, Pinterest proxies, Instagram proxies, and classified ads proxies.
Accessing their services from just about anywhere is simple, thanks to their geographic coverage, which includes more than 100 locations worldwide.
SSL Private Proxy also provides a refund policy to ensure you get the most out of your money.
Some Advantages of Using a Proxy
Proxy servers are useful when you are unable to access a website or content due to your location or the actions of your government.
You can access websites or content that would otherwise be inaccessible from anywhere in the world.
However, this is not the only benefit.
It can also help you save time online by reducing what it takes for pages to load and the amount of data transferred between your device and the server.
When using public Wi-Fi or accessing sensitive information, proxy servers encrypt your data and hide your IP address, protecting your privacy from cybercriminals.
Using proxies is a great way to gain an edge over the competition and gather valuable intelligence about their products, prices, services, and marketing strategies.
You can use them to strengthen brand protection by searching the web for instances of misrepresentation or plagiarism.
Checking the internet for indications of plagiarism or other unauthorized use of your trademarks or content will help you protect your good name and creative output.
Conclusion
The Bright Data proxy service has been among the most effective and cutting-edge options.
Despite improvements like lower prices and a more comprehensive selection of proxies, it is not the optimal service for everyone.
Our list of proxy providers are among the best Bright Data alternatives available if you are not satisfied using Bright Data, and picking any one of them would be a safe bet to make.