Are you trying to find out how to download videos from Instagram? Instagram is one of the leading social media platforms for sharing video content on the web. While you can screenshot photos and save them, videos are not quite as simple. It may seem impossible to download videos from Instagram, but it's actually pretty simple if you've got the right tools at your disposal. 
It's easy enough to share videos and save them for later on Instagram. You can share them via direct message to friends on the Instagram platform, or you can copy the link and send it externally. You can also bookmark it and save it to your general saved album or to a specific album so that you can easily find it later.
But what if you want to save them to your phone or computer? Maybe you want to have the possibility to view it whenever you're offline or without data, or just have it for later down the line. There's no direct option to do this on Instagram itself. If you want to download Instagram videos, you'll have to look to a third party site to help.
There are a variety of these options to allow you to download videos from Instagram to your PC/MAC or even to your phone. In this guide, we're going to give you a few options on doing just that, so you can have the videos you love to view at your leisure.
Disclaimer: while there are third party apps and websites that can help with video downloading on Instagram, you should be careful not to use this content in any way that could be considered stealing intellectual property. If you do reproduce the video in any way, you should always give credit to the original creator. Don't get yourself in hot water!
how to download videos from Instagram in 2022
Here are the top recommendations for downloading videos on Instagram, either to your phone directly or PC/MAC.
How to Download Videos from Instagram using Task Ant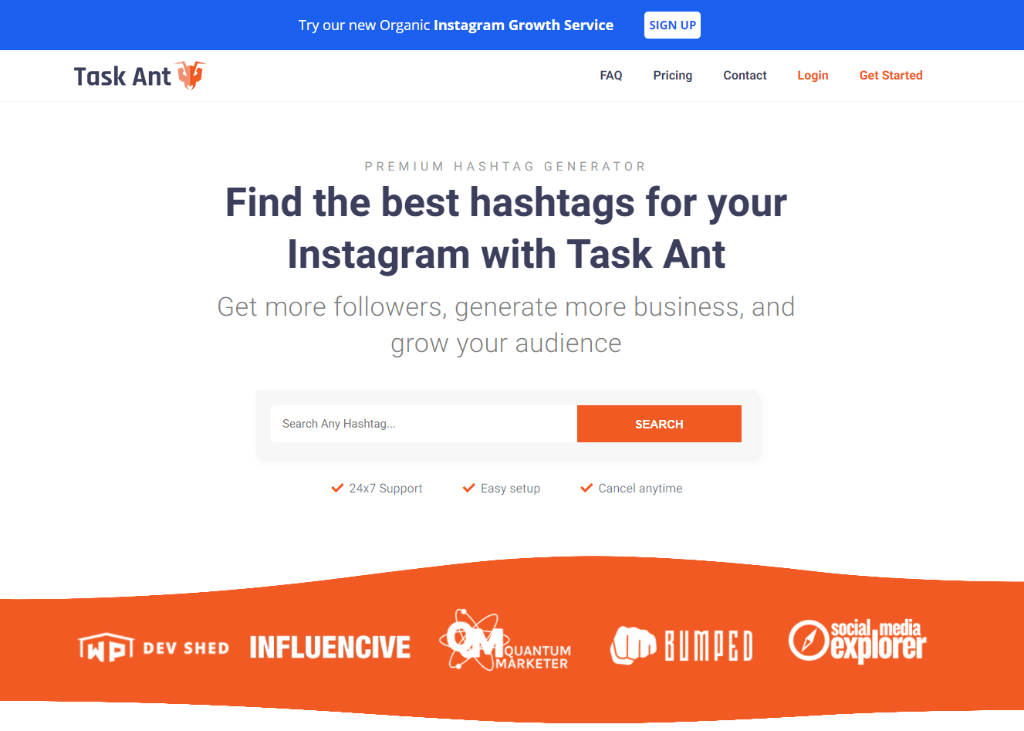 Task Ant is a third-party website that allows you to download videos from Instagram using the link URL. You can also use the site to download photos, as well as TikToks.
When you visit the URL from your computer or mobile phone, you'll see a landing page that asks you to input the video or photo URL. This will be easier to get from a computer, but if you want to get it from your computer and download it on your mobile, you can do that as well.
Once you input the URL, an option will appear that says "download video." When you click that, it will automatically save it to your computer.
This is a really easy way to download Instagram videos, so even if you want the file on your phone, it may be better to use Task Ant on your computer and then transfer the file to your phone.
It's totally free, so that's great. You'll be able to download videos in minutes! The only downside is that there are some ads or popups, so you'll have to just go along with them and eventually your video will download.
Ads and popups are not uncommon for sites that run for free, so just be wary of them and don't click through too much to the ads if you're not interested in the content.
In any case, Task Ant is a super easy tool to use on your computer to download IG videos!
How to Download Videos from Instagram through iPhone Screen Recorder
If you have an iPhone, you could use your phone's built-in screen recorder to record the video off of your Instagram. This is a common way that people save videos to their devices to share with friends or view later.
If you have an Android device, you won't have a screen recorder built into your phone, but there are some third-party apps that you can download to gain access to a screen recorder.
You can use your iPhone's pulldown menu to screen record on Instagram. First, open the video on Instagram that you want to record, swipe down and click the last button you see, which has two circles. It will start recording in three seconds; swipe back up and it will record the Instagram video.
When it is over, tap the red icon at the top left of the screen. The recording will stop and it will be saved to your album. Fast and easy!
The only thing is that you'll see your iPhone's swipe down menu and the rest of the Instagram page in the recording; for most casual uses, this is no problem. If you don't like that, you can download a video cropper and crop that stuff out. It's kind of a pain, so if you really don't want anything else in the video frame, you should probably use Task Ant.
Wrap-Up: How to Download Videos from Instagram
Task Ant and using screen recording tools are the two easiest ways to download Instagram videos. If you want to use your cell phone to download, there are also some third-party Instagram video downloader apps that you can get to help you, such as Blaze: Browser & File Manager (iPhone) or Video Downloader for Instagram (Android). 
Whichever way you choose, you can definitely download the videos you love most on Instagram and have them for your viewing pleasure, or to send to people who may also enjoy them. It can also be a good way to recover your own videos that you may have lost for whatever reason.
How do you like to download videos on Instagram? Leave us a comment!