If you want to get ahead in the world of eCommerce, you need to be on top of which trends are shaping the marketplace right now, and which tools are giving online retailers an advantage over competitors.
There are many forces being exerted upon the world of eCommerce at any one time, of course, so we've narrowed it down to just a few elements you definitely need to know about.
Sustainability Is An Important Selling Point
We all know that buying items online and getting them delivered is quick and convenient, but it also tends to involve some environmentally questionable practices. This is not a unique issue, of course, and many industries are facing up to claims of being ecologically problematic.
This is why the trend for eco-friendly, sustainable eCommerce has taken off in a big way, because it is about connecting with the values that the new generation of consumers hold, while also improving efficiency and reducing costs.
From moving to recyclable packaging materials to embracing electric vehicles and even old-fashioned pedal power for last mile delivery, there are lots of steps companies can take to do their bit for sustainability.
Automation Is Taking Over
One way to boost efficiency and cut costs is through automation, and there are a lot of tools designed to do just that in an eCommerce context.
This is particularly prevalent in the dropshipping niche, where brands need to connect with a range of suppliers and customers while reducing their own operations to a minimum. Platforms like Fixpoint are already established, but can be expensive to set up and maintain, which is a reason to choose Spark Shipping if you're helming a small dropshipping startup.
With automation, even single-person eCommerce operations can be managed seamlessly, with everything from inventory tracking to delivery dealt with independent of human input for the most part.
Elsewhere, automation is overhauling customer service quality, with on-site chatbots fielding questions without the need for a human representative to get involved, and behind-the-scenes CRM solutions ensuring that relationships can be nurtured over time.
AR & VR Are Shaking Up Marketing
The biggest challenge for an eCommerce site is to sell products to consumers using digital imagery alone. Photos are effective, of course, but there's a limit to which a static, two dimensional representation of an object can be compelling and convincing.
That's where virtual reality and augmented reality enter the fray, letting customers see a more immersive and realistic overview of an item before they decide whether or not to buy it.
From being able to showcase furniture in situ with AR, to overlaying clothing on shoppers to make sure the sizing is right in the world of fashion eCommerce, there are all sorts of applications to shout about.
And of course retailers can glean even more data about customer behavior based on how VR and AR are used, letting them fine tune their upcoming offerings and future marketing campaigns based on this passive feedback.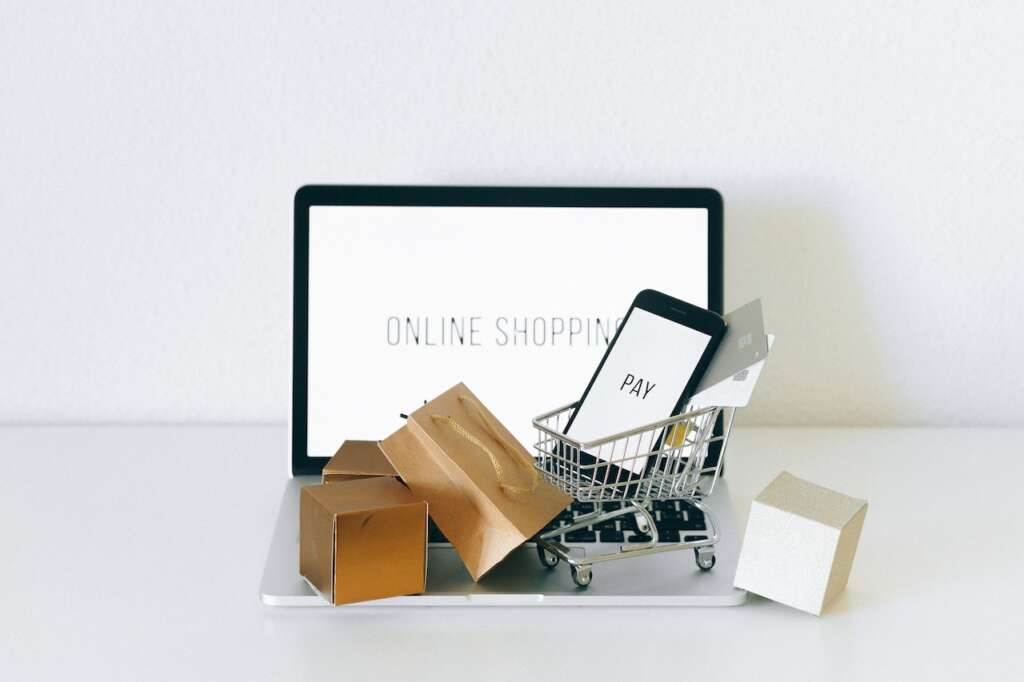 Accessibility Is A Growing Priority
Lots of eCommerce sites want to appeal to broad audiences, and part of this process is ensuring that the people who want to buy from you are able to do so without encountering obstacles along the way.
The issue of accessibility is a complex one, yet also one which is gradually improving at all levels. Something as simple as adding detailed descriptions of what product images depict helps those who are using reader software to interpret websites due to visual impairments, for example.
This leads onto the wider trend of voice-powered eCommerce, with consumers of all ability levels able to place orders just by asking their smart device to do so. The potential for growth in this area means that even smaller shopping sites can't afford to be left behind.
Social Media Is Driving Sales More Than Ever
It took a long time for social media platforms to get eCommerce integration right, but there's no questioning the impact of this niche today.
Stalwarts like Instagram and TikTok are particularly powerful in shaping consumer spending trends, and they are becoming sales tools in their own right, as well as conduits for clicks to online retail landing pages.
The Bottom Line
The simple fact is that if you take your eyes off the ball for even a short amount of time, eCommerce tools and trends will pass you by.
It's better to stay tapped into the ebb and flow of the market so that you can capitalize on what's available.