The digital revolution has arrived in several stages. It started in the second half of the 20th century as digital technology started to replace analog.
Currently, the internet is making it possible to connect with anyone across the globe.
Of the eight billion people living on Earth, approximately 67% of them are online.
This connectivity means anyone can launch a business or access information, and they can do it all from their phone. It's a very different world to the one twenty years ago.
A big part of today is video. It's become one of the most popular forms of communication.
The following online video consumption statistics may surprise you, but they simply reflect modern times.
After all, the latest Wyzowl video marketing survey shows that 91% of businesses are using videos as part of their marketing campaigns.
Key Statistics
The average person watches 17 hours of online video a week
People are 52% more likely to share videos they've watched
78% of people prefer short videos via a mobile device
66% of people watch videos before purchasing a product
83% of marketing professionals agree videos should be under 60 seconds
500 hours of video is uploaded every minute to you tube
500 million people watch at least one video a day on Facebook
Music videos are the most popular online content
26% of young people watch less television than five years ago
It's estimated the global streaming market will grow by 12.1% by 2028
Online Video Consumption Statistics in 2024
1. The Average Person Watches 17 Hours Of Online Video A Week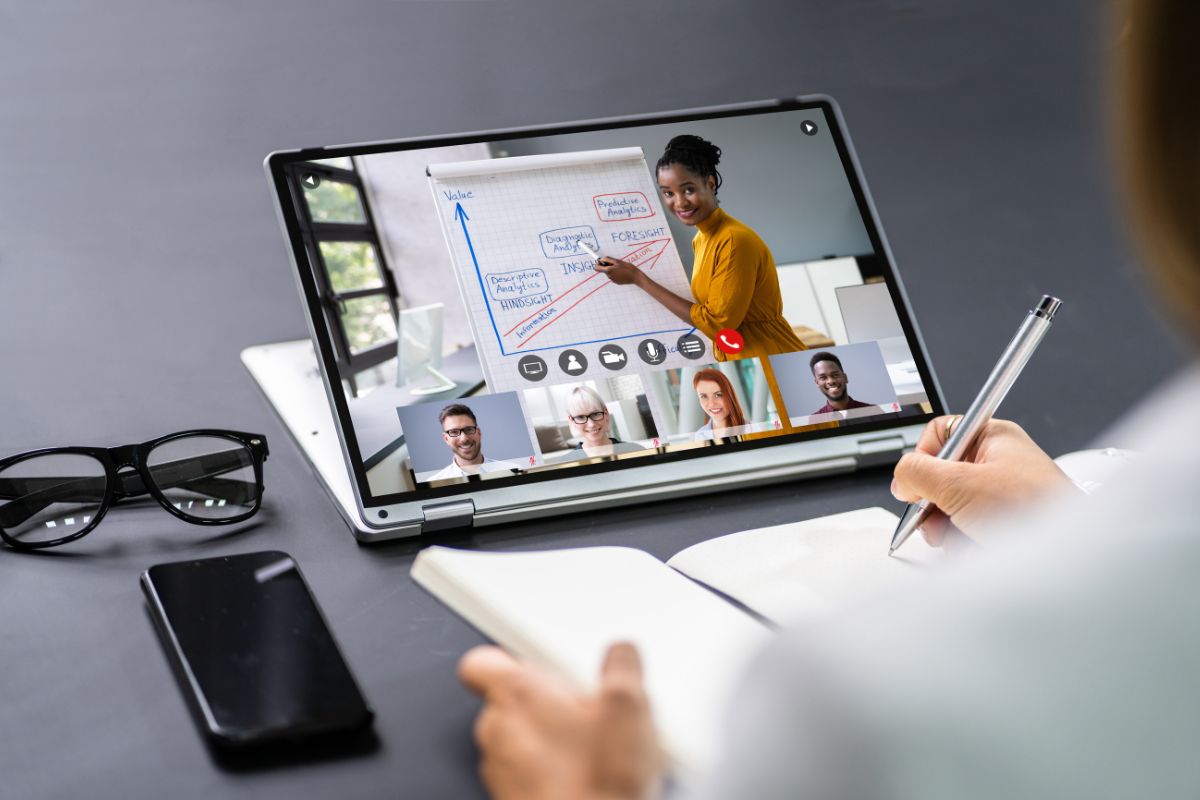 Online videos are entertaining, fun, and sometimes informative.
They are also easy to watch, especially the short videos.
It's possible to watch a video on your commute, sitting at your desk, or even while in the bathroom.
That's the beauty of short videos. Of course, they are also addictive as one leads to another.
This is the main reason the average person watches 17 hours of online videos a week.
It may sound a lot but this is barely more than two hours a day.
That's far easier to achieve than you may realize, watching videos for ten minutes every hour will suffice.
(Wyzowl)
Sharing a piece of text can be risky, especially if you don't know someone well.
After all, they may take it differently from you and, in today's politically correct society, that could cause you serious issues.
Videos, on the other hand, are more open to personal interpretation, making them safer to send.
That's why, according to Wyzowl, people are 52% more likely to share video content than any other type of content.
It's also very quick and easy to share your favorite video with one person or several people.
You can simply click share and add the necessary people, ensuring everyone is entertained.
(Wyzowl)
3. 78% Of People Prefer Short Videos Via A Mobile Device
Approximately 60% of people now access the internet via a mobile device instead of a computer.
This number has been steadily increasing for years.
A mobile device can generally do everything that a computer can.
However, it's much easier to carry with you and you can access the web anywhere.
Of course, the screen is smaller.
That's why most people choose to watch short videos on mobile devices and longer ones on the computer or television screen.
The fact that short videos are so popular enhances the practicality of using your mobile device to watch them.
(insider intelligence)
4. 66% Of People Watch Videos Before Purchasing A Product
People have always asked their friends and family for their opinion regarding a new purchase; It's natural to want to know you're making a good investment.
This hasn't changed.
However, the internet is making it easier than ever to see what others say about something.
Specifically, people that have actually used the product.
As such, online reviews have become exceedingly popular and 66% of people admit to looking at them before purchasing.
It also helps that you can see the product being used and confirm it is what you are looking for, before you have to spend any money.
(Hubspot)
5. 83% Of Marketing Professionals Agree Videos Should Be Under 60 Seconds
Research suggests 13% of people watch videos to bolster their personal hobbies.
A further 11% want to learn something new.
Alongside this, 36% of people now believe that the production quality of a video is important.
In fact, 28% feel high quality is essential or they'll switch off.
All of this points to the need for businesses to release quality content which will appeal to potential consumers.
It's the most effective way to tap into the market and increase your customer base.
Marketing professionals agree, a recent Hubspot survey showed that 92% of marketing professionals feel video is an invaluable addition to any advertising campaign.
Furthermore, 83% of marketing professionals feel videos should be under 60 seconds, this maximizes the potential audience and the effect of the video.
(Hubspot)
6. 500 Hours Of Video Is Uploaded Every Minute To YouTube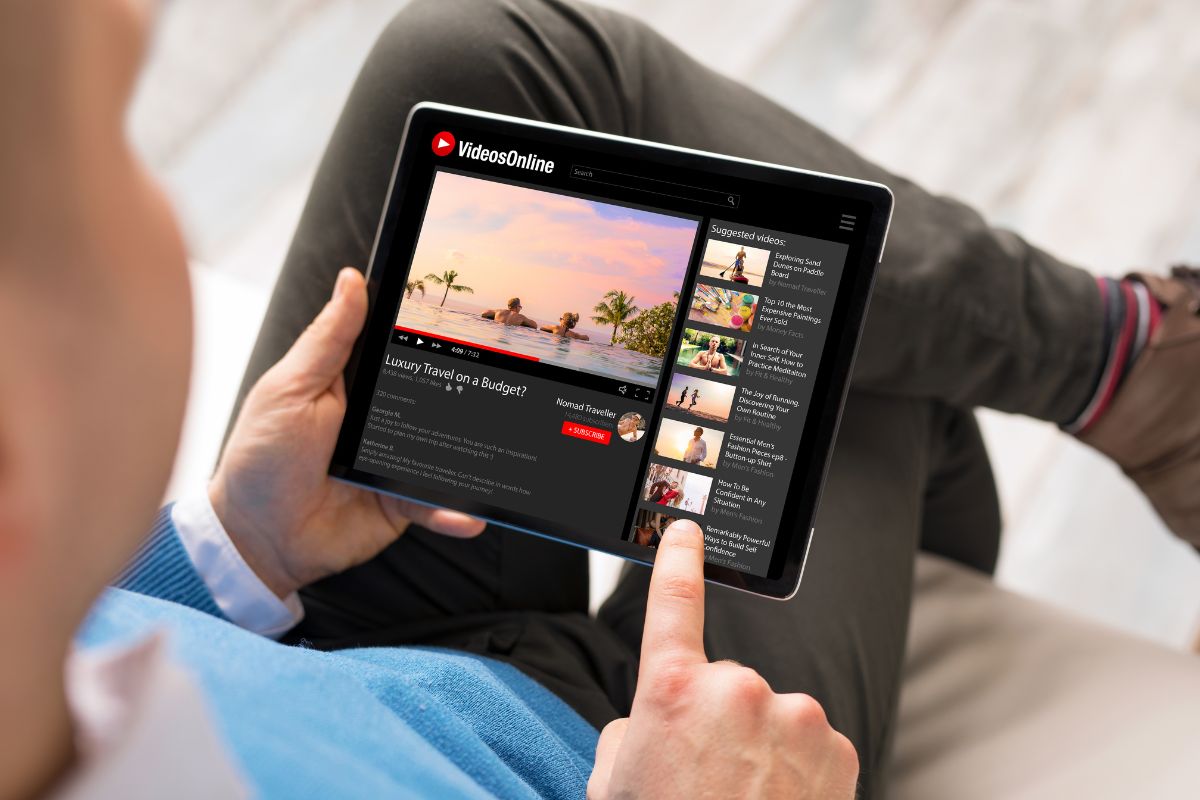 YouTube isn't the biggest social media site. That title still belongs to Facebook.
However, YouTube is a close second and it is the number one site for watching videos.
YouTube currently has over 2.6 billion active users.
Every video has the potential to be watched by that many people!
That's nearly half the number of people with internet access.
YouTube states that 5 billion videos are watched on YouTube daily.
That's reasonable as it only equates to two videos per person.
Of course, that means fresh content is needed constantly.
Fortunately, the latest figures show 500 hours of video are uploaded to YouTube every minute. 
84% of people aged between 18-24 watch YouTube videos.
An impressive 68% of people over 25 also watch YouTube content. That's significantly higher than any other social media site.
Facebook only achieves 45% of 18-24 year olds and 49% of over 25s. (It's the only channel that a higher percentage of older people watch compared to younger ones).
(Data Reportal)
7. 500 Million People Watch At Least One Video A Day On Facebook
Facebook is probably the best known social media site and has managed to outperform its rivals year after year.
There are currently nearly 3 billion active users on Facebook.
With that in mind it's not surprising that 500 million people watch at least one Facebook video a day.
After all, that's roughly 16% of Facebook users.
It's worth noting the average viewing time for Facebook videos is just 10 seconds and that 85% of videos are played without sound.
20% of Facebook videos are live.
Unfortunately, there are no statistics regarding the percentage of live versus pre-recorded videos watched.
(99 Firms)
8. Music Videos Are The Most Popular Online Content
Online videos come in all shapes and sizes. There is a market for almost any type of content.
However, if you're looking to capitalize on the popularity of video, it's worth noting that the most popular type of video is music.
Currently, 48.7% of internet users will watch music videos at least once a week.
Comedy videos and memes hold the second spot and are the most likely to go viral. 34.8% of internet users choose these as their preferred content.
Live Streaming and how to videos take the third and fourth spots. Live Streaming is popular with 28% of users and 26.4% like watching tutorials.
(Oberlo)
9. 26% Of Young People Watch Less Television Than Five Years Ago
The latest Statista report into online video content revealed that 26% of young people, that's those under 35, admit to watching less television than they used to.
In all cases this is because they are now watching more online videos, whether in the form of streaming services or content on social media sites.
Interestingly, 78% of US households now subscribe to Netflix, highlighting the increasing reliance on online video as opposed to conventional tv for entertainment.
(Statista)
10. It's Estimated The Global Streaming Market Will Grow By 12.1% By 2028
The global streaming market is highly competitive because the industry is worth billions.
This isn't about to change and current estimates suggest the industry will be worth $932.29 billion within the next four years.
That's a rise of approximately 12.1% by 2028.
It's likely this will be achieved by an increase in internet users and a gradual shift to more online video versus traditional services.
Of course, anyone can take a piece of this pie by launching their own social media video content channel, and potentially generating an additional income.
(Digital Journal)
Creating Your Videos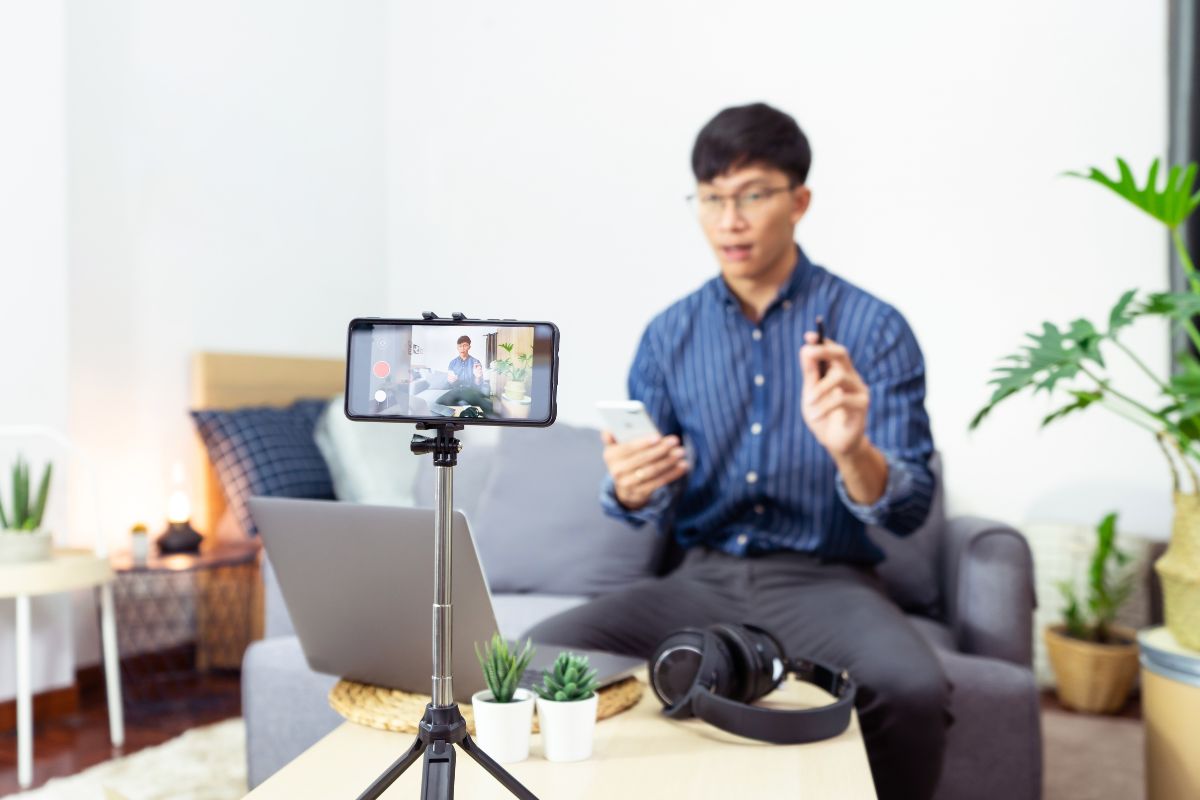 The above statistics tell you there is a huge market for videos, that it's an effective way to reach customers, and that they need to be high-quality.
Fortunately, you don't need to spend a fortune creating a high-quality video.
There are several simple things you can do to create the best possible videos:
Get the Lighting Right
Too much light and the video will look fake while objects may be difficult to see. Too little and you won't be able to see what is happening.
Natural light is best but, if it's not available, experiment with different artificial lights.
Review it several times and you'll quickly see which version is best. This will make it easier to get the lighting right in the future.
As part of getting the lighting right you'll want to keep the background as clean as possible.
Consider The Message
Your content must have a point. It's best if you're identifying an issue and providing the solution.
Viewers will be able to relate to that and this will make the content more meaningful.
That will help to get viewers and to ensure they recommend you to others.
The video may be short but it can be extremely powerful.
Use A Good Editor
A good editing program will make it easy for you to add text and music to your video.
It should also allow you to adjust aspect ratios and even add filters.
There are several good editing programs available and many are for free. Test them out before you commit to one.
Keep It Personal
Hundreds of hours of video are uploaded every minute. Your video needs to stand out, especially to your target audience.
The simplest way to do this is to add personal touches.
This can be specific details about you or even a little footage of you using your product.
It makes the video more realistic and believable.
Don't forget, you'll need to promote the video in order to attract your audience.
It's also a good idea to publish 2-3 videos a week. That keeps followers interested.
Summing Up
The human brain is wired for images. It's said that a picture can tell a thousand words.
However, what really counts is that the information portrayed in a picture is absorbed roughly 60,000 times faster than information contained in words!
As soon as you're aware of this, you'll realize the above online video consumption statistics aren't that surprising.
If you want to boost your profile online, it's time you started adding video!
Sources