With the platform being considered a pioneer in the social media industry, you can expect Facebook video statistics to offer some staggering numbers.
Although Facebook wasn't the first social media platform to market, it changed the landscape moving forward.
Nowadays, between Facebook and Metaverse products, people are using Facebook video features more than ever before.
For example, there are over 8 billion video views on Facebook every day.
There are many other metrics that offer an in-depth take on Facebook video statistics and the audience this feature commands.
Key Statistics
On a daily basis, 8 billion video views pass through the Facebook platform
Facebook has a quarter market share in the video ad spending space, accounting for 24.5%
65% of all video views on the platform come from mobile users
There are 1.25 billion monthly users of Facebook Watch
Videos account for 15.1% of all posted content on Facebook
What's All the Hype About?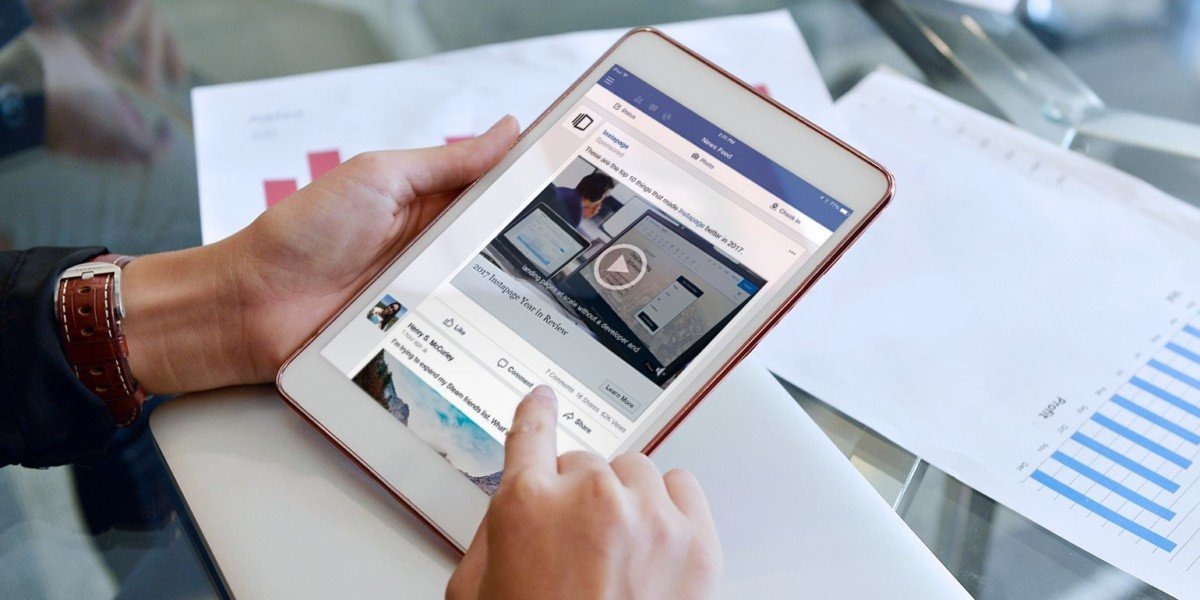 Facebook videos offer many benefits of entertainment and connection for users of the platform.
Whether you use the service or not, you can expect it has evolved tremendously over the years.
Nowadays, people use Facebook video features as a way to catch up on their favorite content and connect with friends, family, and like-minded communities.
However there are plenty of competing services online, but Facebook offers a range of video features that keep many users under one roof.
Facebook video statistics bring in some shocking numbers, but this shouldn't be too much of a surprise, considering there are nearly 3 billion Facebook users.
Regarding the platform's video features, you can pull up a lot of recent data that highlights just how much the feature is used and what people like to use it for.
The world as a whole has seen an uptick in video-viewing audiences ever since the pandemic came around.
Now, more than ever, people look to Facebook videos as a go-to solution for their news, entertainment, and community connection.
Facebook Video Statistics: An Overview
There are a handful of intricate ways that you can break down statistics about Facebook video, but we're going to start with some of the basics.
With a surface-level understanding of how popular the feature is, the following statistics will make a lot more sense.
1. Brand Videos Take Advantage
As mentioned earlier, Facebook takes a large market share of the video ad space.
It may not seem like much, but brand videos are watched for 4.57 seconds on average.
Sure, this is a pretty short time frame, but with short-form video content on the rise, many brands are learning to adapt.
This number comes from an analysis of 20,000 Facebook brand pages back in Q4 of 2019.
You can expect the number to fluctuate based on several unique factors, but it shows that brands have to pull viewers in immediately.
Although short-form content has proven to be successful, this doesn't mean that long-form content doesn't have its place on the platform.
(Warc)
2. Most Facebook Videos Are Watched without Sound
You might be surprised to find out that roughly 85% of Facebook videos are watched with the sound off.
Many people choose to do this for privacy reasons.
It has become even more common since users can read captions instead.
This allows users to browse more freely in public spaces and scroll through as much content as they please.
It's also due to the fact that scrolling through certain Facebook videos can deliver some rather unpredictable results.
Most users have learned to use headphones or read captions than fully rely on the audio itself.
This just adds another convenient layer to the Facebook viewing experience.
(DigiDay)
3. Viewing Habits by the Numbers
Each user is bound to have unique viewing patterns on Facebook, but a few general statistics are still relevant for users as a whole.
60% of digital viewers in the United States use Facebook to watch videos.
The platform has also seen a 50% jump in Facebook live video viewership, and this stat has a direct correlation to Covid-19.
48% of the watch time that comes through on the platform stems from shared videos, and 46% of Facebook users in the U.S. are watching videos on the platform at any given time.
It's clearly a feature that's used at all hours of the day and has become highly popular in recent years.
(FinancesOnline)
4. Live Broadcasting is a Key Component
Even if you aren't generally a fan of live video broadcasts, there are many other people who are.
Some would go as far as to say that's the only type of video content they like to consume.
Statistics support this as roughly one in five videos on Facebook are live broadcasts.
Of course, some will get no views while others will essentially go viral, but the feature is so easy to navigate that a large part of the user base participates in it.
From individuals to full blow organizations, Facebook live video makes up around 20% of all video content on the platform.
(99Firms)
5. Looking at it From a Global Perspective
Some of the statistics mentioned above focus solely on the U.S. market when Facebook's reach is so much bigger.
Over half a billion users watch videos on Facebook every single day.
There's no shortage of demand when it comes to Facebook video features, and these numbers prove that the platform will be around for the long term.
It also goes to show how Facebook innovated these features over the years, improved them, and catered to the demands of its users.
If you look a bit further down the rabbit hole, you'll find many accounts, brand pages, and individuals with their own dedicated communities.
It isn't uncommon for popular pages or users to garner millions to billions of views over time.
(99Firms)
Data Points that Stand Out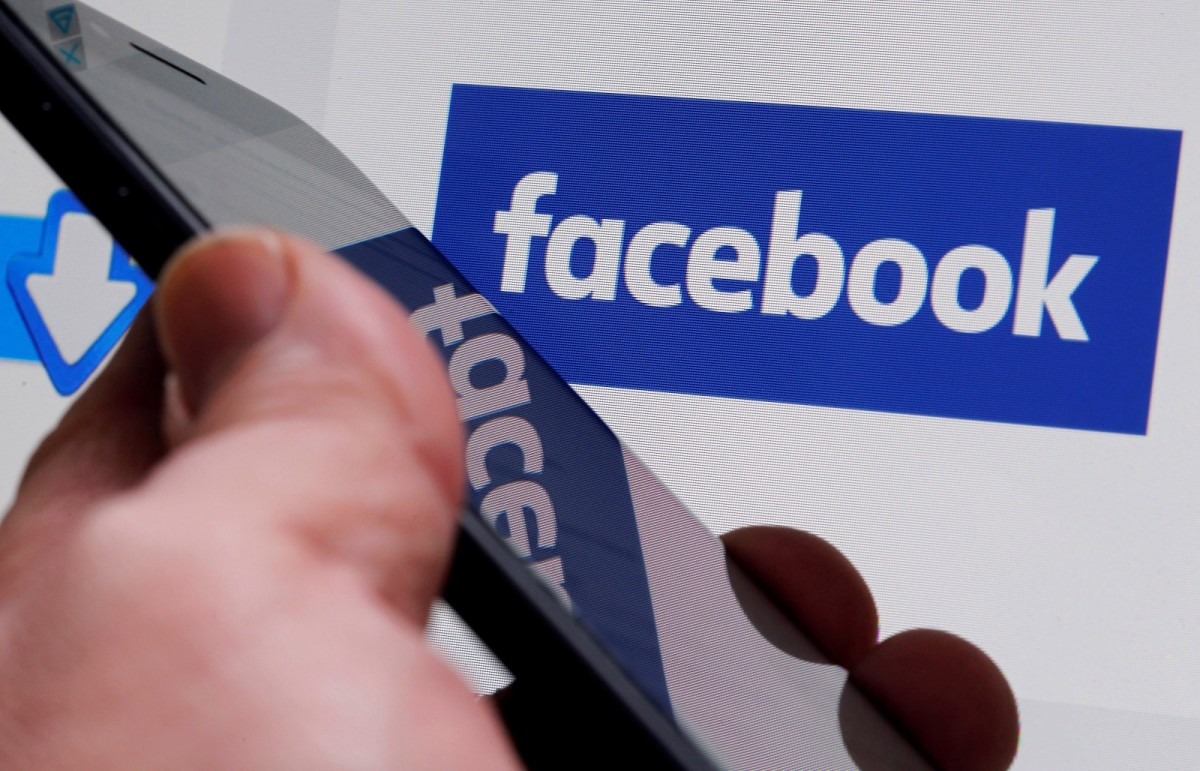 Aside from general statistics, there are a few numbers that play a significant role in the grand scheme of Facebook videos.
Viral videos, popular accounts, and public figures all play their part in the growth of users who participate in Facebook videos.
The statistics in the following section will focus on numbers that are a little less well-known, yet equally if not more important than Facebook video stats as a whole.
6. Facebook Video Pages Leading by Engagement
Based on data taken from 2020, there were several Facebook video pages that were leading the pack on engagement numbers alone.
Some of this popularity comes down to marketing, their niche, the content they produce, and how long they've been on the platform.
In the table below, you can get a look at the top 10 Facebook video pages on the platform in 2020.
| | |
| --- | --- |
| Facebook Page | Engagement Numbers (in millions) |
| The Dodo | 188.01 |
| Funniest Family Moments | 118.86 |
| 5-Minute Crafts | 90.95 |
| 9GAG | 69.83 |
| Varun Pruthi | 68.16 |
| Daily Mail | 66.66 |
| NowThis Politics | 65.22 |
| The Hodge Twins | 60.68 |
| SportsCenter | 59.58 |
| Buzzfeed Tasty | 58.31 |
There's a good chance that you're familiar with at least a few of these brands.
Many of them were popular before the rise of Facebook video features, and their fan bases followed along.
Others quickly found their niche on the platform and expanded their content to cater to how the audience uses the Facebook application.
Regardless of whether you know them, all of the Facebook pages in the table above understand the recipe for creating successful video content on the platform.
(FinancesOnline)
7. The Most Watched Facebook Video Publisher
Numbers related to engagement and the most watched publisher are two different things.
The organizations in this list bring in billions of views between them all.
You can also consider a wide variety of factors that play into the overall increase in viewership for each organization over the years.
The most watched Facebook video publishers include:
LADBible = 1.6 billion views
UNILAD = 1.5 billion views
Viral TRND = 1.5 billion views
5-Minute Crafts = 1.4 billion views
Tasty = 961 million views
This data was taken from 2019, and you can expect these numbers have increased since then.
If you've ever seen content from these pages before, you can understand how they tend to go viral.
Each of these organizations has done a great job of captivating the general audience while driving up viewership with each passing day.
(FinancesOnline)
8. Shortest and Longest Facebook Videos on Record
The longest Facebook video on record as of 2020 runs for 13 minutes and 17 seconds.
In the world of social media, this is pretty long.
It's also likely that it grabbed the viewer's attention at more than one point in the video.
It isn't so much about what the content was about but simply how long the video lasted.
In comparison, the shortest video on record among the top 100 Facebook videos only runs for about 16 seconds.
Keep in mind that the content in these videos could relate to anything, but it shows that short and long-form content is encouraged on the platform.
Aside from the shortest and longest videos, the average length for most Facebook videos is three minutes and 23 seconds.
(FinancesOnline)
10. High Average Engagements
This statistic focuses on three different types of video content in the top 10,000 Facebook video posts.
It highlights that native, live, and embedded videos drive the most engagement from users.
You can find the correlating statistics for each type of video in the list below.
Native videos = 221,652 engagements
Live videos = 194,562
Embedded videos = 153,531
These are merely averages, but it tells us that native videos are still the winner when it comes to the most engagement.
Although this is true regarding engagement, embedded videos take the cake in regard to the highest average shares at 81,418.
Live videos found its winning spot for most comments on average, with a correlating number of 38,038.
(FinancesOnline)
A Breakdown of the Facebook Video Business Model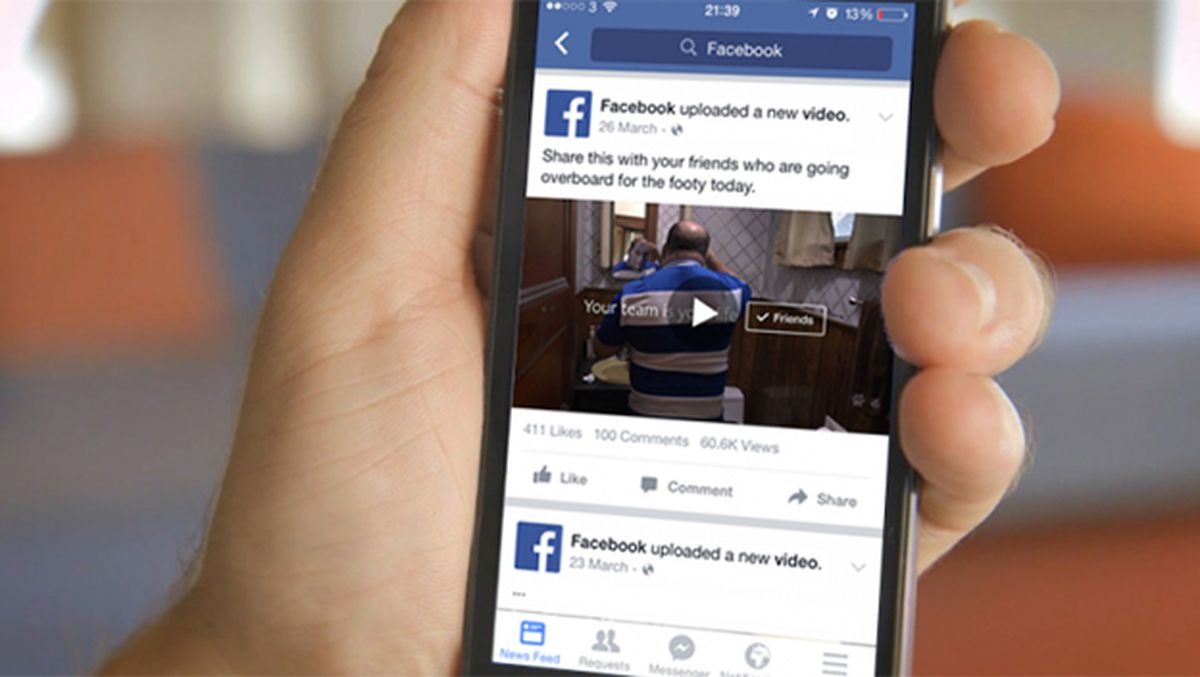 Although Facebook oversees every aspect of the platform, unique features like Facebook videos get their own approach to marketing and new developments.
The video features play a crucial role in Facebook's business model, and this can be seen in a unique set of statistics focused on the business side of Facebook's video.
11. Video Advertising Revenue
In the most recent available data from 2021, Facebook's global video ad revenue reached an estimate of $9.6 billion in 2021.
This is astounding when you consider this number only pertains to one feature on the platform.
When you look back a few years, this number was only 674 million, so it's clear Facebook video has seen year-over-year growth.
By 2018, Facebook's video ad revenue shot up to $4.4 billion, and it's expected that this figure will continue to decline as more people adopt the video feature as a whole.
When you factor in that, this figure reached nearly $10 billion roughly two years ago; you can assume there's no stopping future developments of the video feature.
(99Firms)
12. Consumers Don't Mind Ads on Facebook
In 2018, Facebook surpassed YouTube as the platform where the highest number of consumers watch video ads.
Thanks to easily digestible bite-sized content, 47% of consumers watch video ads primarily on the Facebook platform.
Over time, this number may vary depending on other developments with competing platforms, but Facebook has a strong hold on this demographic of consumers.
For many people, Facebook has everything they might need in one place, which means they'll consume a majority of their ads there as well.
In comparison, only 41% of consumers get their ads from YouTube.
Although these two numbers aren't too far apart, Facebook is creating a bigger gap with each passing year.
(99Firms)
13. A Control on the Market
If you look at all of the social network video ad spending in the United States, Facebook accounts for a majority of it.
More specifically, the platform accounts for roughly 87% of it and continues to further dominate this space as time goes on.
What's even more interesting is that only 30% of Facebook's revenue comes from video content, and it is a number one competitor for other social networks.
The likes of Twitter and Snapchat rely on video revenue to account for 55% to 60% of their overall revenues.
For platforms that rely that much on video revenue and have Facebook dominate the space can pose quite a few challenges.
On more than one occasion, Facebook has forced other social platforms to adapt to the decisions and changes it makes.
(99Firms)
14. Facebook Knows Its Target Market
Part of what makes Facebook video features so successful is the platform does a good job of getting in touch with the target market.
To explain further, roughly 71% of consumers find Facebook video ads to be relevant or highly relevant.
This is a good look for the platform, as it means a majority of people don't mind the ads as much.
Considering ads are highly catered to the user, Facebook doesn't deal with as much backlash from the community.
You'll also find that this means a decent ROI on Facebook video ads that benefit Facebook and the many businesses that use its services.
Among those that use Facebook video ad services, small businesses are some of the most vocal about how effective they can be in driving sales.
(99Firms)
15. Marketers in the U.S. Love Facebook Video Ads
Users aren't the only ones eating up the benefits of Facebook videos.
Analytics has led many marketers to speak highly of Facebook video ads, as many of them are enjoying the performance metrics they bring to the table.
Statistics show that around 83% of marketers in the U.S. are confident that using Facebook video ads drives purchases.
87% of them agree they drive views successfully, and 86% of them are believers in the overall engagement they provide.
Traditional TV ads have also proven to be a much more costly approach to advertising, whereas the budget for Facebook video ads can be much smaller and highly customized.
Although there's plenty of independent content on the platform, media companies tend to attract the most viewer attention.
Compared to influencers, they bring in roughly 2.5x more views, with entertainment being the most popular genre of content.
(99Firms)
Demographic Statistics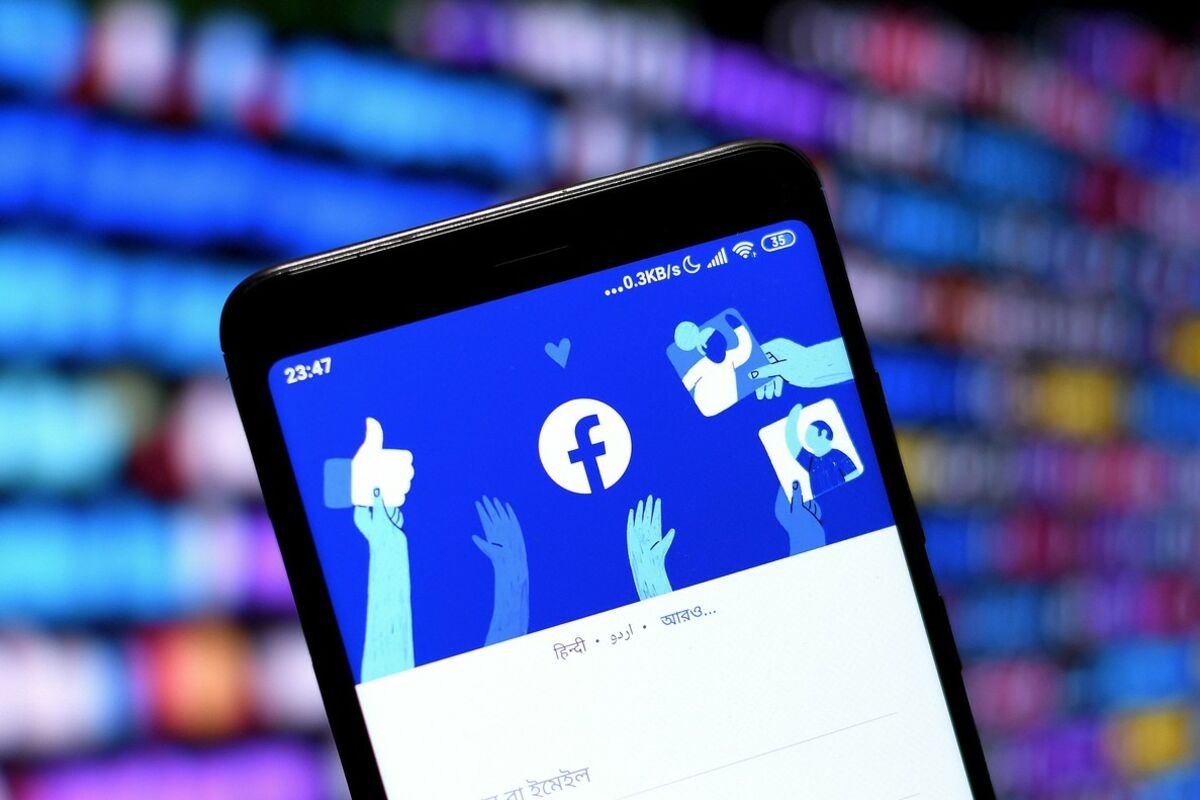 The general and business-focused statistics are important to understand, but taking a look at the demographics will show us the groups that are driving these steep numbers.
Some demographics are more popular with the platform than others, and a lot of this can be broken down by age range, income, and other parameters.
16. Largest Groups by Gender
You can get an idea of how Facebook videos are split between male and female users by diving into their largest groups on the platform.
The largest male group of Facebook video viewers accounts for 18.8% of all users, and their ages range from 25 to 34.
In the largest female group, they account for 12.8% of all users, and they're in the same age bracket as males at 25 to 34 years old.
Remember that this particular age range grew up with every iteration of the Facebook platform, and it's pretty much second nature to many of these users.
(FinancesOnline)
17. Usage Rates Vary Between Income Brackets
In data taken by the Pew Research Center in 2021, Facebook sees a usage rate of 69.25% across every financial bracket.
However, the percentage of users in each income bracket varies quite a bit, and you can find more detailed information in the table below.

| | |
| --- | --- |
| Income Bracket | % of Workers |
| $30,000 or less | 70% |
| $30,000 to $49,999 | 77% |
| $50,000 to $74,999 | 61% |
| $75,000+ | 70% |
Usage rates vary by income brackets for a number of reasons, but it also highlights how people from all walks of life use Facebook video and the platform itself.
Although Facebook is seen as a massive community, there are still certain demographics that dominate the charts.
(FinancesOnline)
18. Who Uses Facebook the Most in the U.S.?
This is a pretty easy statistic to lay out, as it's evident that individuals aged 12 to 34 make up a significant portion of Facebook users in the United States.
However, it's only 32% of this demographic that uses Facebook, and its video features the most.
You can assume that different age groups are attracted to different types of Facebook video content.
Nevertheless, the feature is widely utilized by younger generations, and this likely has to do with the scrollable nature of short-form content.
Another differentiation that's interesting to mention is that while younger crowds enjoy short-form, bite-sized content, many older users tend to prefer long-form video content.
(FinancesOnline)
19. Which Country Has the Most Facebook Users
You can expect that a large portion of Facebook video users come from some of the highest populated areas in the world.
India takes the leading spot when it comes to the highest number of users on the platform, but other notable countries aren't far behind it.
The list below highlights where the vast majority of Facebook users come from.
The top five countries with the most Facebook users include:
India = 320 million
U.S. = 190 million
Indonesia = 140 million
Brazil = 130 million
Mexico = 93 million
This is a clear look at how Facebook aimed to connect the entire world.
The company has accomplished this in many ways, but its brand and application features continue to engage new communities.
These figures may not directly correlate to Facebook video interactions, but they tell us why certain countries use Facebook video features more than others.
(FinancesOnline)
Final Thoughts
The features and types of content that come from Facebook videos may not be for everyone, but it's no secret that it's the platform of choice for many users' entertainment.
Although it's not a secret exactly, it shows the reach and capability of Facebook as a social media platform.
It has become a household name in our modern era, and Facebook video is merely one innovative aspect of what the company brings to social media.
In this article, you received a thorough look at a variety of Facebook video statistics to demonstrate the feature's importance, use cases, and more.
Sources