If you've too have started participating in this growing game of crypto, you may ask How to sell on Crypto.com?
Trading in cryptocurrency is becoming the latest trend.
You will also need a great platform to sell your crypto. A great platform is the one that makes the process easier and faster.
Thus finding such a platform might be your priority.
One such site is crypto.com, which has both desktop and in-app options to sell crypto.
Being able to be operated from a variety of devices makes it possible for crypto.com to be updated about the volatile cryptocurrency market.
In this article we will brief about How to sell on crypto.com. We will cover the process for both desktop and mobile devices.
Other topics like the wallet options available in app and the process of transferring your funds to your bank are also covered in the article.
What is Crypto.com?
Supporting various kinds of cryptocurrencies, crypto.com is a famously known cryptocurrency exchange platform.
Along with crypto assets, it also is supportive towards blockchain-related products.
It charges comparatively less transaction fees. Investors can seamlessly trade in a wide variety of cryptocurrencies.
The rich array of available crypto tokens ensure that investors are not limited to a particular cryptocurrency for investing their money.
The exchange also provides a host of other features to simplify the process for everyone.
It's a decentralized exchange, which means you need not worry about your privacy.
You also get crypto credit card in addition to an independent crypto wallet, which you can use to store or trade your cryptocurrencies.
At some point, if you feel you do not wish to trade any further, you can choose to keep your asses safely in your wallet.
How to Sell on Crypto.com?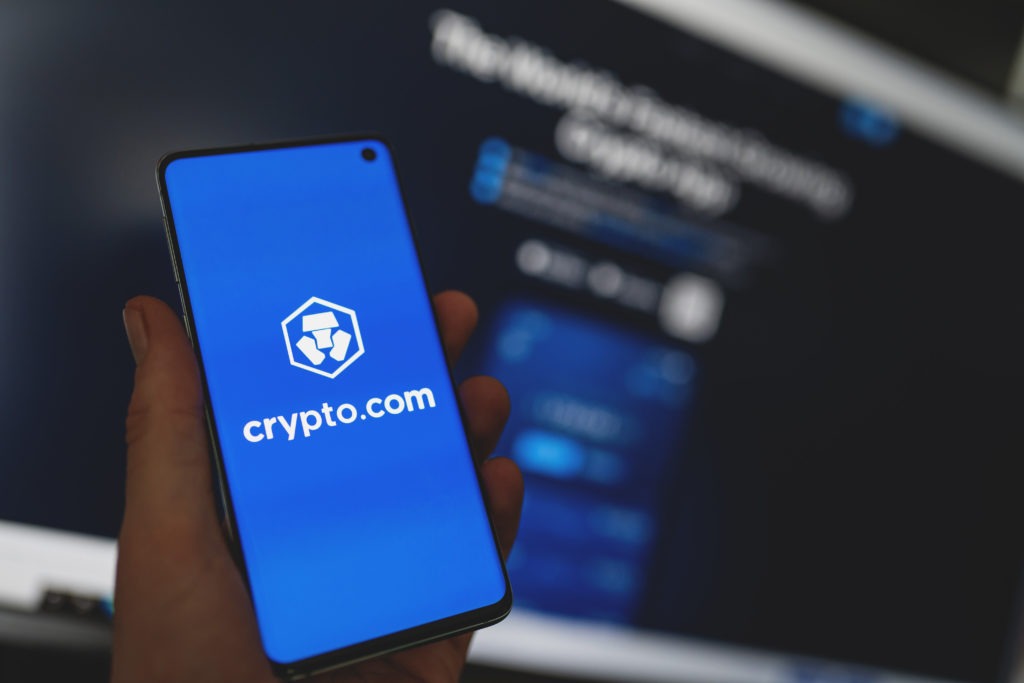 You must confirm that you are using a starter level account or higher, before you start investing in crypto.
Now, in a starter account, it is mandatory to fill in personal details before each transaction for security measures on the decentralized network.
However, we suggest you use an advanced level account in case you are very serious about growing in the field of cryptocurrency trading.
Getting an Advance account subscription has its own pros. First and foremost, the account makes your transactions safe and seamless.
Furthermore, it is not mandatory to enter personal details before every transaction.
If you want to upgrade our account, you just have to share the details like name, nationality, mobile number to get activation code, and your ID.
After verifying the account, it becomes easier to sell or buy coins on the platform. Now let's take a look at the steps on 'How to sell on crypto.com.'
1. Go to Fiat Wallet
Before selling a crypto in exchange for Fiat Money, you will have to activate and customize your Fiat Wallet.
Steps to open Fiat Wallet are as follows:
Open Crypto.com and Log in to your account.
Tap on Accounts, situated on the bottom navigation bar.
In the accounts section, you will notice 3 types of accounts.
These accounts are, 'Crypto Wallet', 'Crypto Earn' and 'Fiat Wallet'.
Click on Fiat Wallet, thus opening it.
2. Complete the Setup Process
After clicking on Fiat Wallet, your Fiat Wallet will be opened.
Now you need to set up your wallet if you haven't already.
According to your location, you need to select an option. If you live in Singapore, you need to select StraisX and thus connect to it.
StraitsX is a payment gateway especially operating for Southeast Asia.
Click on 'Connect with StraitsX' and then follow the instructions given on screen to set up your Fiat Wallet.
If your location is in the US or Europe, then you have to use a bank transfer method to deposit in Fiat Wallet.
Thus, instead of connecting to StraitsX, you have to tap on 'Set Up New Currency', then enter your residential address and then follow the directions that come on screen and proceed to set up your Fiat Wallet.
3. Click on The 'Trade' Option
Selling your crypto will be allowed after you complete setting up your Fiat Wallet. Being able to deposit money in your Fiat Wallet allows you to trade.
Here's how to sell on crypto.com:
Go to Crypto.com homepage by clicking on "Home"
Tap on "Trade" if you intend to sell or buy cryptocurrencies.
4. Choose the "Sell" Option
After clicking on "Trade", you will be presented with two options.
Now, if you are interested in selling Cryptocurrencies, you need to select the option of "Sell".
5. Choose Which Crypto You Want to Sell.
Now that you have chosen to "Sell" your crypto, you need to figure out which currency you want to sell.
From the options that you have, you have to choose a crypto that you desire to sell. For example, Select "Bitcoin" if you want to sell your Bitcoin.
Otherwise, if the "Ethereum" coin is the one you want to sell, then select the "Ethereum".
If the coin that you want to sell is difficult to find in the list. You can search for the desired Crypto by using the Search feature.
6. Select "Fiat Wallet"
Now that you have selected the cryptocurrency to sell, you will go to the next page. For example, if Bitcoin is chosen to be sold, then the new page will say, "Sell BTC"
Now, to proceed and sell the crypto that you desire, you need to select the wallet.
Since we have registered on Fiat Wallet, we will select the Fiat wallet option in this step. If you can't find the option of Fiat Wallet, then that means you still haven't completed the setting up of your Fiat Wallet.
Thus, we recommend you finish setting up for Fiat Wallet. Since, the Fiat Wallet is needed to be already set up for selling Cryptocurrency in exchange of Fiat Money.
Proceeding further, enter the amount of cryptocurrency that you wish to sell.
7. Confirmation
To complete the process, you need to confirm your desire to sell the crypto. After pressing "Sell", the next page will be a confirmation page.
This page mentions the amount, rate, fees, method and total cost of the cryptocurrency that you want to sell. This is the Final step in the process of "How to sell on crypto.com".
Check if everything is as expected, and then press on "Confirm".
8. Tap Anywhere on the Screen
Confirming the sale will lead you to the page where you need to enter your passcode.
Completing that will lead you to the success page.
On this page you will be shown the total amount of cryptocurrency sold by you in the latest transaction.
Now, to continue, you can just tap anywhere on the screen.
After that, check the transaction that was just made by visiting your Fiat Wallet.
To go to Fiat Wallet, follow the following process.
Tap on accounts.
Choose Fiat Wallet.
You will be able to monitor your transactions inside the Fiat Wallet. The most recent transaction will be under the "Today" section.
If you have followed every step and succeeded, then congratulations, you have learned how to sell on crypto.com.
How to Take out Cash from Your Crypto.com Wallet?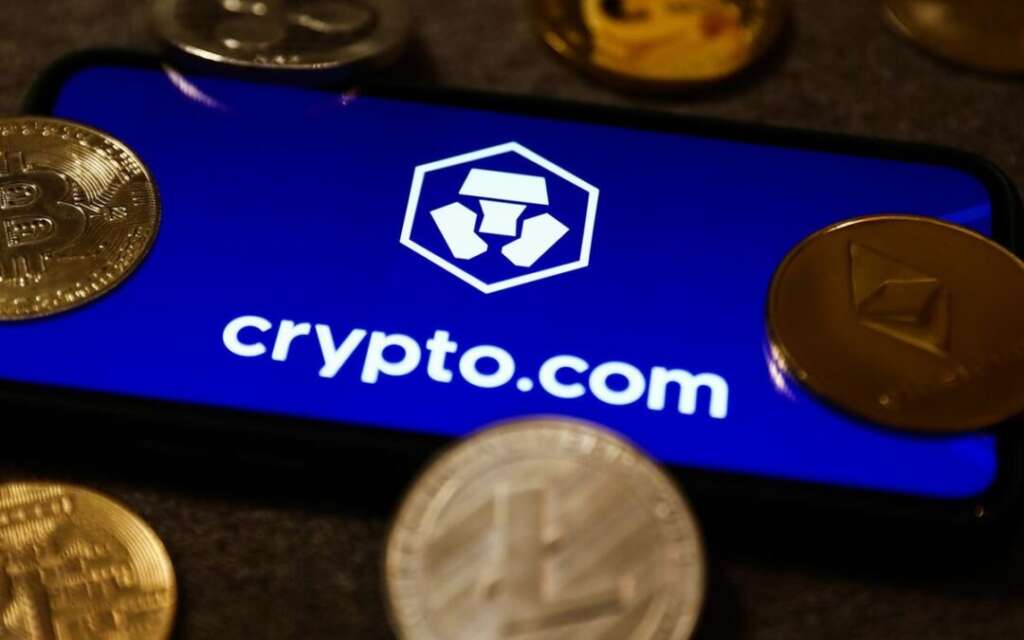 You can withdraw your digital earnings from Crypto.com, only if you have a verified account on crypto.com that is starter or higher level.
The users with a Verified account on crypto.com can easily transfer their funds to the platform's exchange wallet or an external crypto wallet.
Since withdrawals from Fiat Wallet are not yet supported, it could be a little confusing to take hold of your earned money, requiring the cryptos to be sold so the funds from those sales are stored as US cash in a Fiat Wallet.
Withdrawing funds from Crypto.com can be confusing, where it's about withdrawing digital cash or Fiat Money.
After learning how to sell on crypto.com, you also need to know how to withdraw the earned money. The steps to withdraw from crypto.com are given as follows.
Open the Platform
Log In your account
Check your balance
Find Cryptocurrency that you want to withdraw.
Choose "Withdraw"
The display will show you the two options
First option allows you to transfer your currency to another crypto wallet.
This option lets you withdraw money directly to your bank account (To use this option, you will need to link your bank account with your crypto.com profile).
In the case of willing to withdraw to an external crypto wallet, it is mandatory that you enter the withdrawal address.
You can do this by choosing the option of "Add Withdrawal Address". To add a new wallet address, you will need to do the following.
Select the currency that you wish to cash out.
You can choose to input one label for reference on the wallet address.
Look for the OTP you might have received on your device. Type down the OTP and click on the Next option.
Tap on the Save Address option. Note- Withdrawal lock of 24 hours will be applied on the recently added withdrawal addresses.
Choose the address where you want to receive your money
To ensure there's no mistake, cross-check the specified amount.
When it's done, click on the Review Address button.
Go through all the details one more time. The screen will show you the actual amount you will receive in your account. This amount also includes the service fee deduction.
As done earlier, enter the OTP you had received on your device and press the next option.
Tap on the Confirm Withdrawal option. It can take more than 2 hours to finalize your transaction and deliver the money to your account.
FAQs
Below we've mentioned a few of the most frequently asked questions related to how to sell on crypto.com
What Options for Currencies Do We Get for Trading on Crypto.com?
Today, there are over a 100 cryptocurrencies that can be bought and sold on crypto.com exchange. That includes the CRO, Cronos Coin, which is the currency launched by the platform itself.
Often the issues arises for many industrial firms due to the lack of access of the needed cryptocurrencies. This often hinders many functions of a company.
To cater to this, the companies these days are bringing up their unique currency. This means, depending on your location, you'll get a little more liberty on certain set of cryptocurrencies exclusive to your location.
You can easily buy or sell them from your Crypto.com account. Another benefits that Crypto.com offers is a vast arrays of permissible fiat currencies.
You can cash your Crypto token in over 20 different fiat units.
Is Crypto.com Good for Beginners?
The platform is made suitable for beginner level to advanced trading levels, due to the features like wide variety of cryptocurrencies available, less costs and other mentioned additional features.
Even so, a plethora of features might seem complicated to beginners.
In conclusion, we would suggest the crypto.com platform for the beginners who are interested in doing more than just buying and holding crypto assets.
Without taking any stress, you can start trading after learning how to sell on crypto.com.