The Instagram app, Threads just recently launched on July 6, 2023.
I almost immediately achieved millions of downloads within just a few hours of its launch on Apple and Google app stores.
How many people use Threads now?
The most recent data we found shows that there are more than 150 million accounts on Instagram's Threads.
Threads is a new app that is designed to as a separate "space" for users to engage in public and real-time conversations.
The idea is to work on this app until it becomes an interoperable app across social media outlets.
You can add Threads as one of Meta's assets.
There's much to learn about the app, so let's discuss what it is and some important things you should know about Threads.
Key Threads Statistics
150 million people are using the Threads app.
Threads reached the 100 million user mark faster than TikTok, Instagram, and ChatGPT.
Threads isn't available in the EU due to privacy concerns.
Threads is available in 100 countries.
Threads can be downloaded from the Google Play Store and the Apple App Store.
Threads' developers and programmers are working on expanding the app's usage.
Instagram Threads Users: How Many People Use Threads in?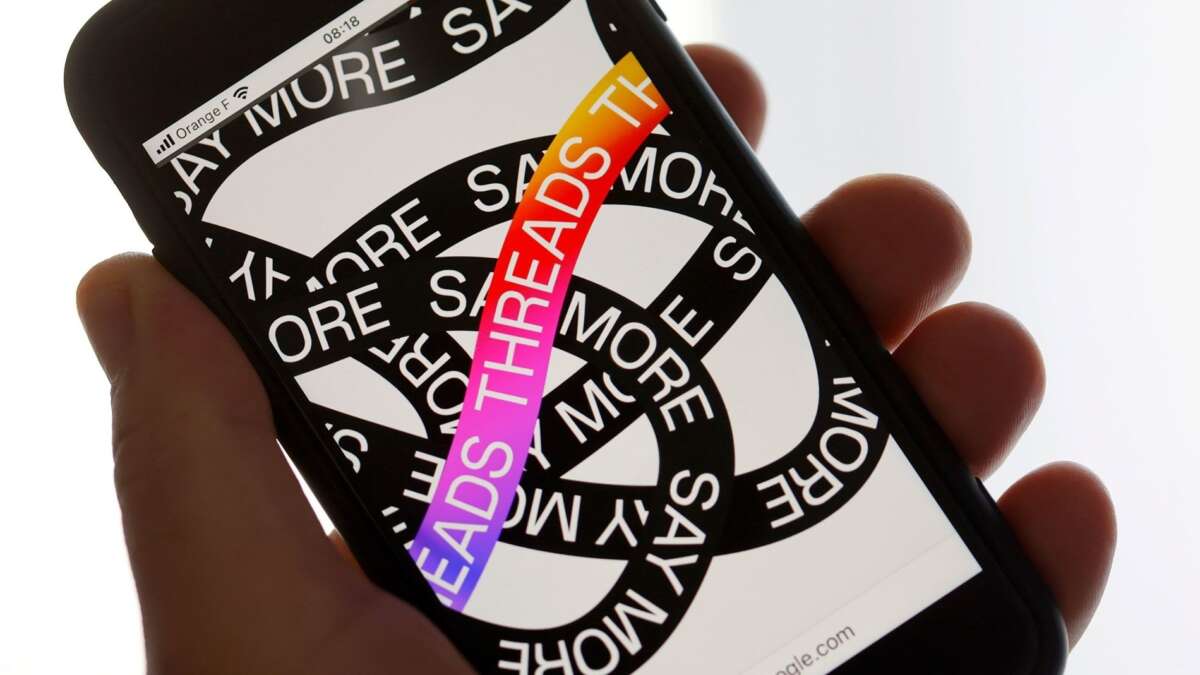 The figure we have now for Thread users is 150 million, but it's likely still getting numerous downloads as you read this.
So, over 150 million and counting people are using the Threads app.
The Threads app received a massive number of downloads essentially as soon as it launched.
So, users have been downloading and using it since July 6, 2023, when it became available to the public on app stores.
According to Mark Zuckerberg, Meta's CEO, these signups are mostly organic since they haven't done many promotions about it yet.
Moreover, Threads reached the 100 million user milestone faster than Instagram, TikTok, and even ChatGPT did after their launches.
It took two months for ChatGPT to reach the 100 million user mark and TikTok didn't get that far for nine months.
Instagram itself didn't reach the one million user milestone until two and a half years after its launch.
That said, the link between Threads and Instagram may have helped boost the numbers.
Instagram programmers and developers designed Threads to make it easy to sign up through the user's Instagram account.
That probably didn't hurt, but more likely helped. Virtually anyone resigning outside the European Union (EU) can use Threads.
Due to concerns with privacy, Threads isn't available in the European Union.
The governments in this region have cited they have many concerns with how Meta handles user information.
Other than the EU, Threads was rolled out in over 100 countries for Android and iOS users so people in those countries can download the app from the Google Play Store and the Apple Apps Store.
(Facebook News, Search Engine Journal)
How Do I Sign Up for Threads?
According to Facebook News, it's easy to get started with the Threads app.
All you need to do is log in via your Instagram account.
Your IG credentials will carry over along with your verification method(s).
Once you are there, you can easily customize your Threads profile.
Who can sign up? Anyone under 16 signing up through their Instagram account will automatically be defaulted to a private account setting.
In some countries if you're under 18 you will default to the private setting, and not the public setting.
Moreover, you can easily follow the same accounts you do on Instagram, plus find even more people to follow who are like-minded.
If you use special features like screen reader support or AI-generated images for descriptions, these features are also available on Threads.
What Can I Do on Threads?
Besides customizing your profile and using your preferred features from Instagram on the Threads app, you can post up to 500 characters per post, which includes images, text, videos, and links.
When you share content on Threads, you can also easily share it to an Instagram Story or in a post on Instagram.
Alternatively, you can post the sharable links from Threads to whatever social platform you choose.
You have control on Threads. In fact, you can control who gets to mention you or reply to you on the Threads app.
The concept is to promote productive, positive conversations.
As you might expect, you can filter threads just like you can on Instagram.
Furthermore, you can report, restrict, block, or unfollow users at will.
If you look at your blocked menu on Threads, you will find that any user you have blocked on Instagram carried over to Threads.
Easy peasy, right?
(Facebook News)
Can I Use Threads Across Social Platforms?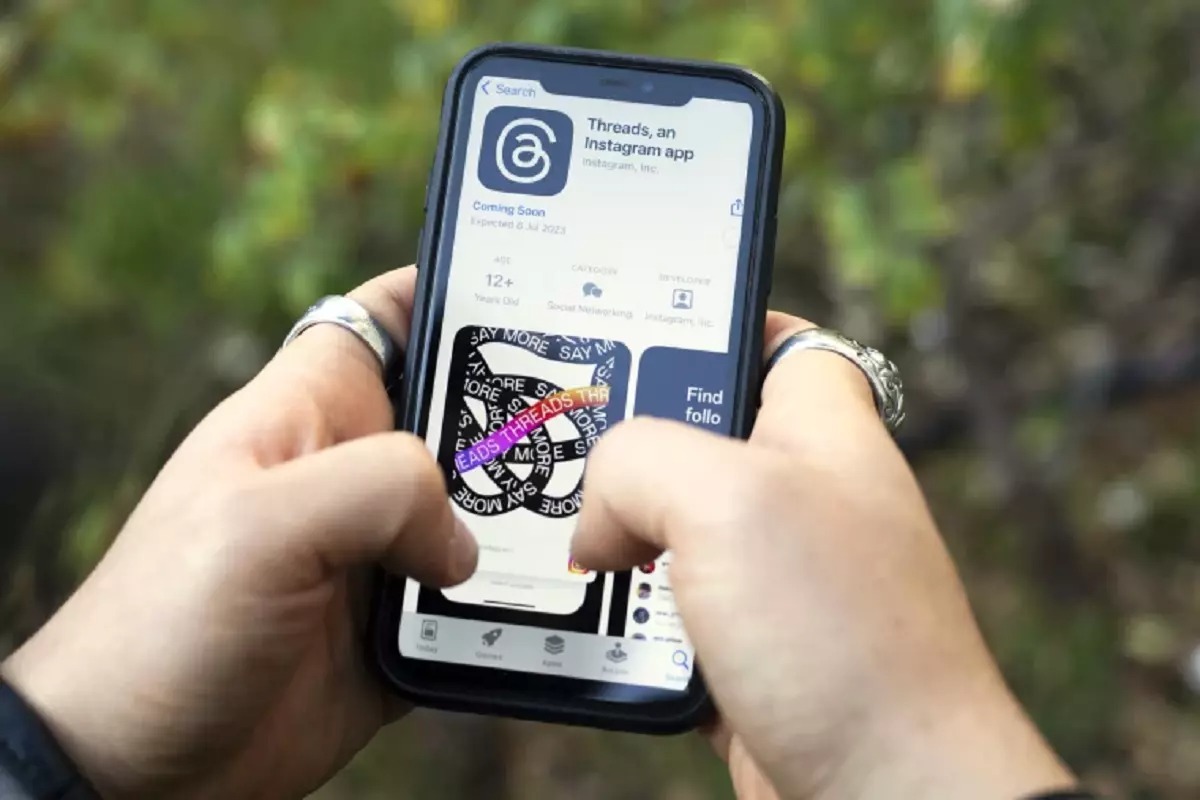 According to Facebook News, there are plans to make the Instagram Threads app compatible with an open, decentralized social networking protocol called ActivityPub.
This is how they plan to ensure that it can be compatible with interoperable outlets.
Moreover, not only will you be able to use it across social media platforms, you will also be able to connect to WordPress and Mastodon, which was, until now, unheard of in the social and tech world.
If you're a Tumblr user, you might want to know that it is considering supporting the ActivityPub protocol as well, which means you will be able to link with that account as well.
The Meta team is dedicated to going above and beyond with Threads to give you more control with how you share and engage on social channels and other spaces like blogs.
If things go as planned, Threads could potentially change the face of how we communicate.
(Facebook News)
Conclusion
If you aren't familiar with Threads already, now you know that it's a mobile app that can be downloaded from the Apple App Store and Google Play Store to your compatible devices.
If you use Instagram, it's easy to get started on Threads with little to do in terms of your credentials, verification, and some settings since these options carry over from Instagram to the Threads app.
There is some information that points to Threads being a direct competitor of Twitter.
The thought that it may put Twitter in danger of extinction is being thrown around the web right now.
Sources