If you're wondering how many people use Instagram Stories in 2023, you're in the right place.
Let's discuss a little about Instagram Stories and then we will get into how many people use them and more.
In August 2016, Instagram launched Instagram Stories. It's a feature that allows you to share daily moments beyond what you share on your profile.
When you share multiple images or videos, they will be generated in a slideshow format, which is Your Story.
What's the point? Instagram Stories allows you to post as many images and videos to your story as you desire that don't impact your primary news feed.
It uses the vertical format of photos and videos that last up to 15 seconds. They disappear after being accessible for 24 hours.
Instead of being in your feed, they are displayed at the top of your app and can be tapped to view. You can even see who has viewed your IG Story.
You will also learn how much engagement you are getting by looking at the number of views you've gotten.
How Many People Use Instagram Stories in 2023?
The answer to this as an annual figure is that 1.89 billion people use Instagram Stories.
On a daily basis, 500 million Instagrammers actively share IG stories.
The percentage of Instgrammers who post Stories is 86.6%, which is almost 87%. This is on a daily basis, for some perspective.
The idea behind Instagram Stories is that they are short-lived, engaging, and fun.
Because they are short, 15-minute videos or photos, they are more casual than most of the conventional IG posts that appear in the main feed.
Are Instagram Stories Good for Business?
How many people use Instagram Stories relates to how it works for businesses.
This is proven by the fact that one-third of the most viewed IG Stories are those shared by businesses.
Also, half of the world's businesses create at least one IG Story in a typical month.
The latest statistics about Instagram Stories revealed that 96% of American marketers plan to keep using IG Stories over the next six months.
It's estimated that sharing Instagram Stories will outpace views over sharing convention news feed posts.
In case you hadn't noticed, other social media networks and tech giants are copying the idea of Instagram Stories with their own launches of similar features like Google Stories and LinkedIn Stories.
They are even using the "Story" title for their features. This is significant if you're a business, or a marketer.
Who Engages in Instagram Stories the Most?
This is where we will address the essential demographics of who views (watches) Instagram Stories.
We'll start by mentioning that Gen-Z accounts for 70% of all IG Story watchers, while Millennials represent roughly 60%.
Millennials like to watch IG Stories and create them equally, at about 60%. For reference, Millennials are people born between 1980 and 1996.
This happens to be the age group that most actively uses Instagram.
Gen-Zers represent only 31% to 34% of Instagram Story creators. Generation Z is made up of people born between 1997 and 2012.
Gen-Zers also make up a large part of Instagrammers, second only to Millennials.
Among this generation, Instagram Stories are of the most interest to them. It's a short and sweet format, which is what makes it appealing to them.
Facebook is a favorite social media platform over Instagram for Baby Boomers.
They find it the easiest and best way to feel connected to family and friends.
Many of them say that they live vicariously through some of their friends and family.
Only around 32% of American Baby Boomers use Instagram at all. Instagram ranks 5th among Baby Boomers out of all social networks.
YouTube is number one among Boomers, at 70%. Facebook is second, at 68%.
There are no specific figures for how many Baby Boomers watch Instagram Stories, but we can feel comfortable in stating that it's under the 60% that represents the Millennial generation.
What Are Some Other Interesting Facts About Instagram Stories?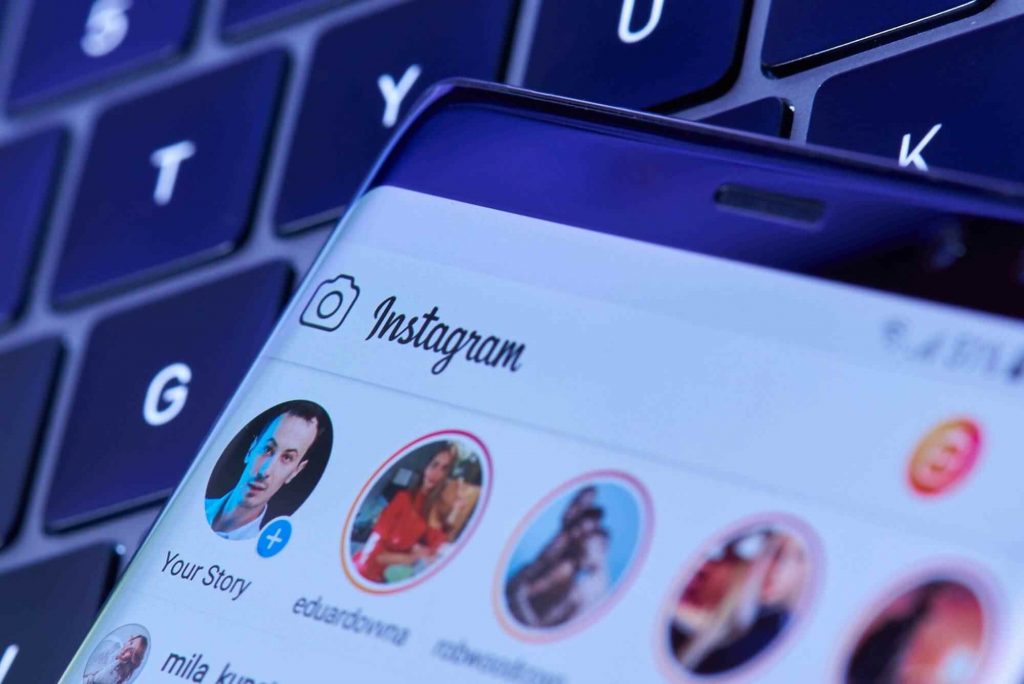 Some facts don't fit into a specific category we are covering in this article about how many people use Instagram Stories, so we have gathered some interesting, generic facts for you.
Around 70% of the time, Instagram Stories are viewed with the sound on.
For businesses and marketers, this means you could be missing out on crucial engagement. Your performance will be higher with music or sound.
The tap forward rate for IG Stories came to 68% in 2020. Tapping to view Instagram Stories is one of the most used ways to navigate through them.
High tap rates confirm this fact. Studies show that tap throughs are highest for the second frame.
Sports-related Instagram Stories achieve a high 90% completion rate. So, people watch full sports-related content in Instagram Stories.
This doesn't mean that only sports-related content makes IG Stories interesting. It's just a statistic about sports-related IG Stories.
In February 2018, the Gap apparel brand ran an Instagram Stories ad campaign that experienced a 73% higher click-through rate than its conventional ad campaigns.
Grant it, the Gap is a massive corporation with a lot of followers, but this is significant for all businesses trying to grow their brand and exposure.
Conclusion
Now you know how many people use Instagram Stories, because we answered that question in the first section.
There are over 500 million people using IG Stories daily. That's a daily figure, not per month.
If you're a marketer or business, you now also know the age groups to which your Instagram Stories should be targeting.
However, you should also gear some content towards Baby Boomers, since this age group does have a good presence on the platform.
Also, you should know that Instagram Stories has been and is still improving business' performance and exposure on Instagram.
Not only that, but the ultimate goal of getting more traffic to your website exists because of Instagram Stories.
When people click-through your Instagram Stories, they are usually directed to your landing page, which will result in website traffic to your offerings.
These are just a few things to consider when creating IG Stories.
Do you use Instagram Stories? Would you use Instagram Stories if you knew more about how they work?
Are you willing to learn more about how to use Instagram Stories to improve your business presence?
Sources