Is spam text on the rise?
The following spam text statistics will give you an idea of where we are with spam texts in today's digital realm.
SMS is short for "Short Message Service", which is the service used for text messaging.
We all get text messages (SMS) on our mobile phones that are sometimes spam texts.
It's highly likely that you can relate to receiving spam texts.
Does it seem like you're getting more spam texts these days?
If so, you're not alone and you're probably right to think that.
Most of us all over the world know we are getting excessive spam via text message these days.
Some people get more than others. What denotes a spam text?
Spam texts are unwanted or unsolicited SMS text messages sent to your mobile phone.
Spam texts even have a nickname in the industry, which is "smishing".
The goal of the spam text scammer is to get you to reveal your financial or personal information.
If you think spam text offenders have been very active these days, you are correct.
These scammers know the area codes in your local area very well and will use them to gain your trust to trick you into giving them the information they want.
Even as cell service providers (carriers) implement more security protocols to prevent spam texts, scammers continually become more creative to circumvent these protocols.
Let's get down to business and discuss statistics that matter to you.
Key Spam Text Statistics
As of March 2022, the growth of text spam overtook the growth of robocalls by 30% to 20%.
In February 2023, RoboKiller revealed a whopping 10.7 billion spam texts.
In 2022, the most common type of spam text was related to the delivery of packages at over 12.7 billion texts.
California is the state with the highest number of spam texts at well over one billion in February 2023.
Across America, people received 357,179,513 spam texts every day in February 2023.
The 2022 State of the Phish Report shows that 74% of organizations experienced smishing (spam text) attacks in 2021.
Only 33% of organizations have spam text awareness training for employees.
Scammers can work around two-factor authentication (2FA) via social engineering.
Among Americans, 32% of robotexts are about fake identity theft or notice of data breach.
Bluejacking is another tactic used by hackers to target victims and send them spam texts or pictures.
Spam Text Statistics in 2023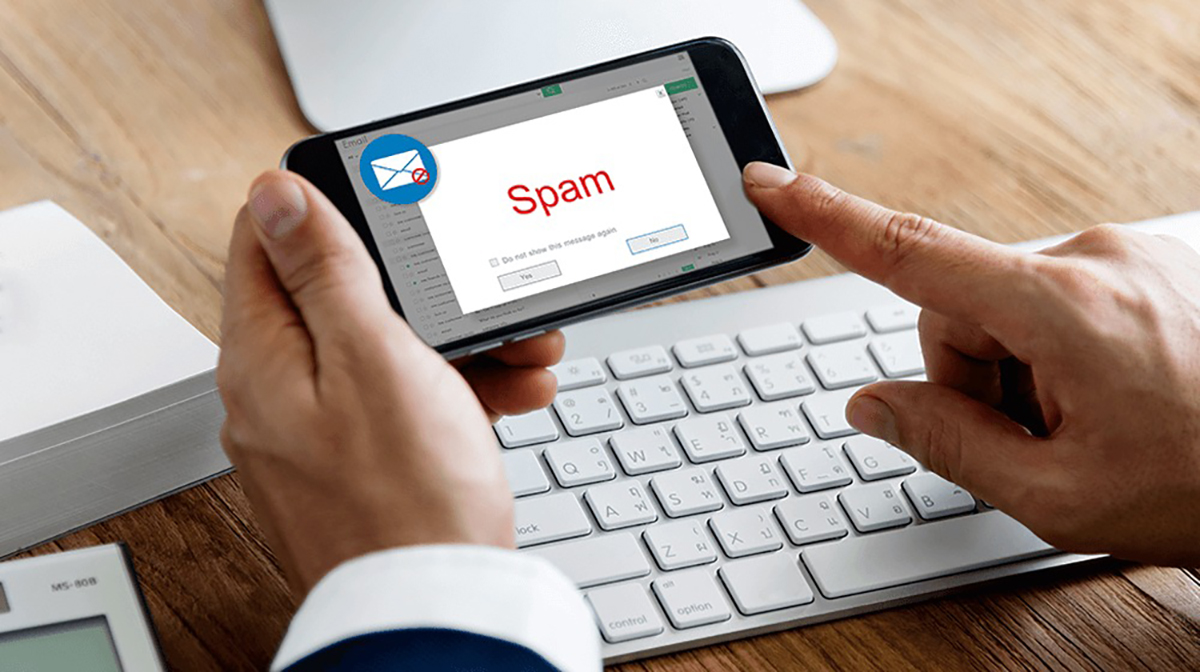 The term "spam" itself centers around unsolicited and unwanted digital communication, which is commonly sent out in bulk form.
Let's look at these statistics for some various countries and worldwide.
1. As of March 2022, the Growth of Text Spam Overtook the Growth of Robocalls by 30% to 20%.
Robocalls saw an increase of 20% by March 2022 and text spam increased by 30%.
For perspective, in 2021, 38% of people received suspicious text messages.
Robokiller's 2021 State of the Spam Text Report revealed that by December 2021, spam text had grown over 20%.
The highest month for spam was March 2021.
In the 2022 report nearly 225.7 billion robotexts (spam texts) were sent by fraudsters, which is a massive 157% increase over the 87.8 billion record breaker from 2021.
Additionally, the report showed that spam text offenders would rather send you a text than to call you nowadays.
This tells us that they are adapting to how people respond to communications.
In 2022, robotexts overwhelming towered over robocalls by almost 147.5 billion events.
Spam texts were up by 30%, while robocalls went up by 20%.
While this may not seem significant, it is and it shows how scammers in digital communications are adapting.
(The RoboKiller Report: 2021 Phone Scam Insights, The RoboKiller Phone Scam Report: 2022 Insights & Analysis)
2. In February 2023, Robo Killer Revealed a Whopping 10.7 Billion Spam Texts.
If you think that 10.7 billion spam texts are a lot for one month, consider that in January 2023, there were over 14.9 billion.
Worse yet, December 2022 was a record year for scammers with spam texts reaching over 55.2 billion spam texts reported.
While February isn't an example of a "record" month for 2023, it represents 39 spam text per person in the United States.
It's been reported that despite efforts to reduce or eliminate spam texts, the final two months of 2022 is when this fraudulent kind of text ballooned out of control.
Between March and December 2022, at least 10 billion robotexts were sent out each month.
(The RoboKiller Phone Scam Report: 2022 Insights & Analysis)
3. In 2022, The Most Common Type of Spam Text Was Related to The Delivery of Packages at Over 12.7 Billion Texts.
Data from 2022 shows that the top spam text category involves delivery scams.
These spam texts can include the impersonation of UPS, USPS, FedEx, Amazon, and otherwise "trusted" delivery services.
Strangely enough, 2021 experienced 22 billion delivery spam texts whereas 2022 delivery robotexts were down to 12 billion, 10 billion shy of 2021.
Even with the lower number of spam text messages delivered, this is still the most common category of fraudulent texts.
Bank frauds were second, COVID-19 came in third in 2022, and travel and Apple hardware (etc.) text frauds were fourth and fifth highest in 2022.
In 2021, travel scam texts related to health scares and COVID-19 were among the top five categories.
(The RoboKiller Phone Scam Report: 2022 Insights & Analysis)
4. California Is the State with The Highest Number of Spam Texts at Well Over One Billion in February 2023.
In February 2023 alone, Californians received over 1.058 million spam texts.
Imagine fraudsters being so desperate to send out billions and billions of spam texts in bulk.
We use the term robotexts in conjunction with spam texts since robotexts are how most spam texts are sent.
Texas took second in the list of the highest number of spam texts in February 2023 with over 924 million sent out to Texans.
Others among the top ten states include Missouri (over 767 million), Florida (over 552 million), and New York (over 534 million).
Tennessee came in tenth with over 378.5 million spam texts in February 2023.
(RoboKiller 2023 United States Robotext Trends)
5. Across America, People Received 357,179,513 Spam Texts Every Day in February 2023.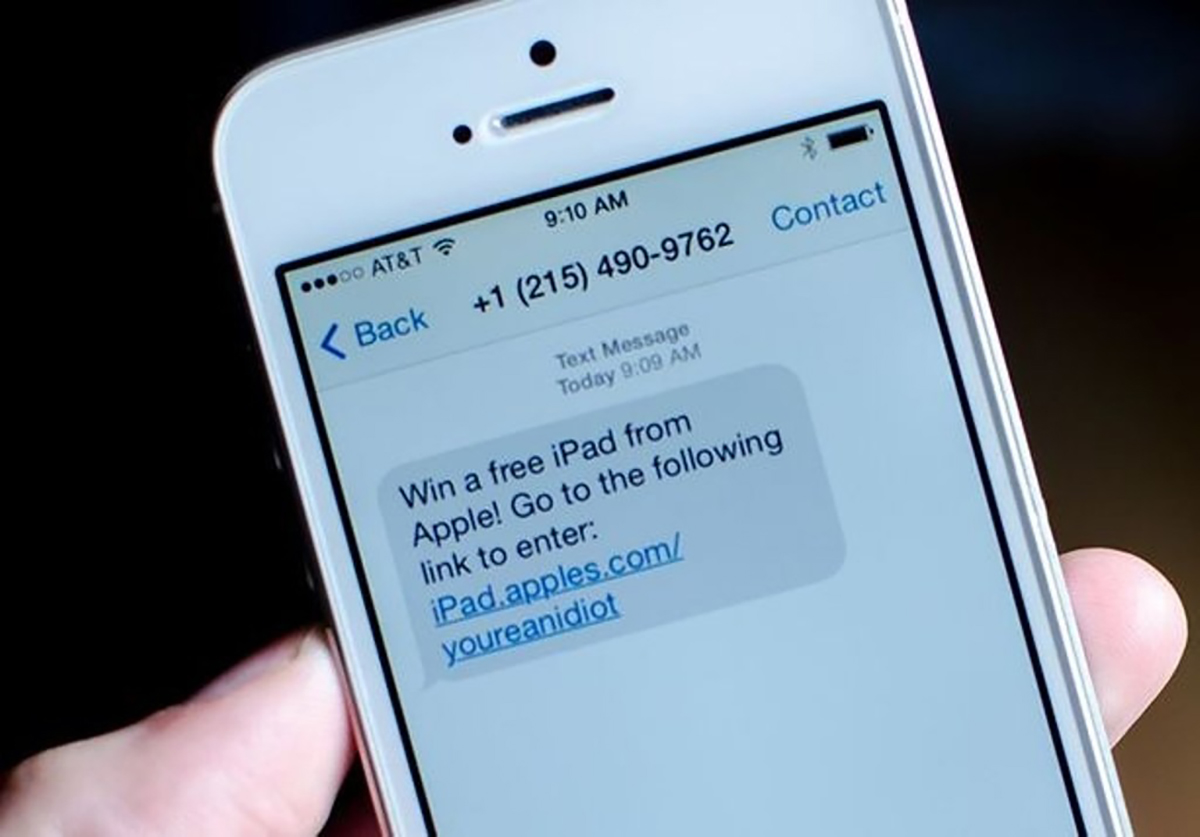 February is the shortest month of the year, yet among mobile phone owners in America 357,179,513 spam texts were sent per day.
Per week, this figure accounts for over 2.5 billion robotexts.
On the weekends alone, fraudsters were busily sending out spam texts to the tune of over 575.5 million.
We addressed that this amounts to 39 robotexts per mobile phone owner.
Per minute in February 2023, 248,041 spam texts to send to unsuspecting mobile phone owners in the United States.
Remember that these are unwanted and unsolicited text messages whether they are scams or not.
(RoboKiller 2023 United States Robotext Trends)
6. In 2022, SMS Scams Took $20.6 Billion from Unwitting Victims.
Since the goal of spam texts is to get financial information, money, or personal information from the victims of fraudsters, in 2022, these offenders swindled $20.6 billion from American mobile phone owners.
For perspective, that $20.6 billion is an increase of 105% over the figure from 2021 which was over $10 billion.
Also, $10 billion was the record until 2022 reports came in with the 105% increase in spam text victim costs.
The third quarter of 2022 showed the most financial losses due to robotexts.
(The RoboKiller Phone Scam Report: 2022 Insights & Analysis)
7. 23% of Americans Reported Financial Losses Due to Phone Scams, Including Spam Texts Over a 12-Month Period.
Truecaller's 2021 report revealed that 59.49 million residents of the United States reported losing money due to a phone scam, which includes spam texts.
While these are 2021 statistics, we can see the significance of these scams. 
In 2020, phone scams (including spam texts) impacted 56 million Americans, which represents 22%.
Additionally, 31% (one in three) Americans reported falling victim to spam texts and other phone scams.
Out of the 31% affected, 19% said they fell victim more than once.
To be clear, falling victim usually means the victims lost money, were victims of identity theft, or were subjected to other harm.
(Truecaller: 2021 U.S. Spam & Scam Report)
8. In 2021, 65% of Survey Participants Said They Would Delete a Text if It Came from An Unknown Number.
Different mobile phone users handle spam texts and calls differently.
Therefore, it's important to have a record of behavior when faced with these scams.
In March 2021, Harris Poll conducted a survey on behalf of Trueacaller.
Data taken from this survey of 2,045 American adults (2021), 65% said they would delete a text from an unknown sender/number.
Even if 35% don't delete texts from unknown numbers, scammers can still get their illicit gains.
The fact that 65% of Americans are so aware about spam texts that they would delete those from unknown numbers is a good sign.
Of course, there are those who will delete any kind of text that comes from anyone they don't know, which is one way to avoid becoming a victim.
(Truecaller: 2021 U.S. Spam & Scam Report)
9. Between January 2020 and Mid-April 2022, the Loss from Spam Text Scams Involving COVID-19 Alone Amounted to $16.01 Million.
Just like everything in the arena of fraud, spam texts had an uptake in the COVID-19 and Stimulus funds categories scams.
In fact, the losses from these scams amounted to over $16 million.
Also, spam calls took a dip of 50% between April and June 2020 during the peak of the global pandemic.
While the 50% decrease in spam calls occurred during the pandemic and in the wake of the STIR/SHAKEN legislation, spam texts took over in 2020 and grew into 2021.
The fact that surveys and polls show that 75% of Millennials prefer to text rather than talk on the phone isn't a coincidence.
Spam text scammers keep track and monitor what's going on in their realm of scams so they can take actions that will offer them gains.
(FTC, NPR, The RoboKiller Report: 2021 Phone Scam Insights)
10. Losses of Between $91 Million and $165 Million Occurred Among Victims Between 30 and 69 Years Old During the Pandemic.
Reported incidents show that 21,124 people between 60 and 69 years old lost over $165 million and 25,859 people between 30 and 639 lost over $91 million due to COVID-19 and Stimulus spam texts.
As of March 2023, $23.67 million in losses across 19,902 spam texts sent to consumers have occurred.
Phone call scams have been on the rise again in March 2023 with 17,458 calls accounting for $58.60 million is financial losses among consumers targeted.
Statistics show that in March 2023, spam texts are more prevalent, but phone scams have resulted in higher financial losses.
(FTC)
11. The 2022 State of The Phish Report Shows that 74% of Organizations Experienced Smishing (spam Text) Attacks in 2021.
In 2021, the volume of spam text events among organizations came to 74%.
Among this 74%, 34% faced between 11 and 50 attacks, 23% experienced 1 to 10 attacks, and 16% saw 50-plus attacks.
Only 1% didn't know the total number of spam text attacks.
In global statistics, Spain experienced a volume of 60% of spam texts and social media attacks combined.
Yet, in 2021 these organizations were the least likely to experience such attacks.
In contrast, in the UK, high volumes of 50-plus spam texts, social media, and vishing attacks were down by 20%.
(Proofpoint: 2022 State of the Phish)
12. Among Working Adults, 38% Reported Getting a Suspicious Text Message in 2021.
Overall, 83% of working adults said that they got at least one suspicious communication in 2021, via text, call, messaging app, or email.
Out of this massive 83% of adults at work, 38% said they got a suspicious spam text in 2021.
This shows the employee-driven risks that occur even among organizations that think they have solid security protocols in place.
The global average of spam texts (smishing or SMS text message phishing) came to 26% in 2021 among both successful and unsuccessful attempts.
Spain experienced the highest volume in spam texts at 43% across seven countries.
(Proofpoint: 2022 State of the Phish)
13. Only 33% of Organizations Have Spam Text Awareness Training for Employees.
It would make sense that an organization will experience more spam text attacks (smishing or SMS text phishing) if they fail to make their employees aware of the problem.
Only 33% of organizations include spam text awareness training in their security awareness training programs.
This is out of 75% of organizations that claim to offer formal training for their employees that is delivered on computers, in-person, or virtually.
Simulations are used to train employees among the 33% of companies that do provide training related to smishing (spam texts) and vishing.
Until more employers/organizations implement sound training for spam text awareness, this problem is likely to continue to grow.
(Proofpoint: 2022 State of the Phish)
14. Spam Texting Scammers Will Often Offer You the Promise of Something in Return for The Requested Information.
The most common things that a spam text scammer (all scammers use these) will offer includes the "promise" of gift cards, free prizes an offer to pay off student loans, or even a low-interest credit card. 
None of these rewards promised are real. No one gets anything for giving a spam text fraudster their information.
The only thing spam text victims get is financial troubles, identity theft, and other harmful things.
Scammers will also send spam texts that claim they have "noticed suspicious activity on your account" (also watch out for this via email), which isn't true.
Statistics also show fake invoices (like Geek Squad fake invoices), problems with a payment to a service provider, and delivery notifications that are all fake and false are among the most sent to targets. 
(FTC Consumer Advice)
15. In 2021, the Most Targeted Age and Gender Groups for Spam Texts Is Men Between 35 and 44 Years Old.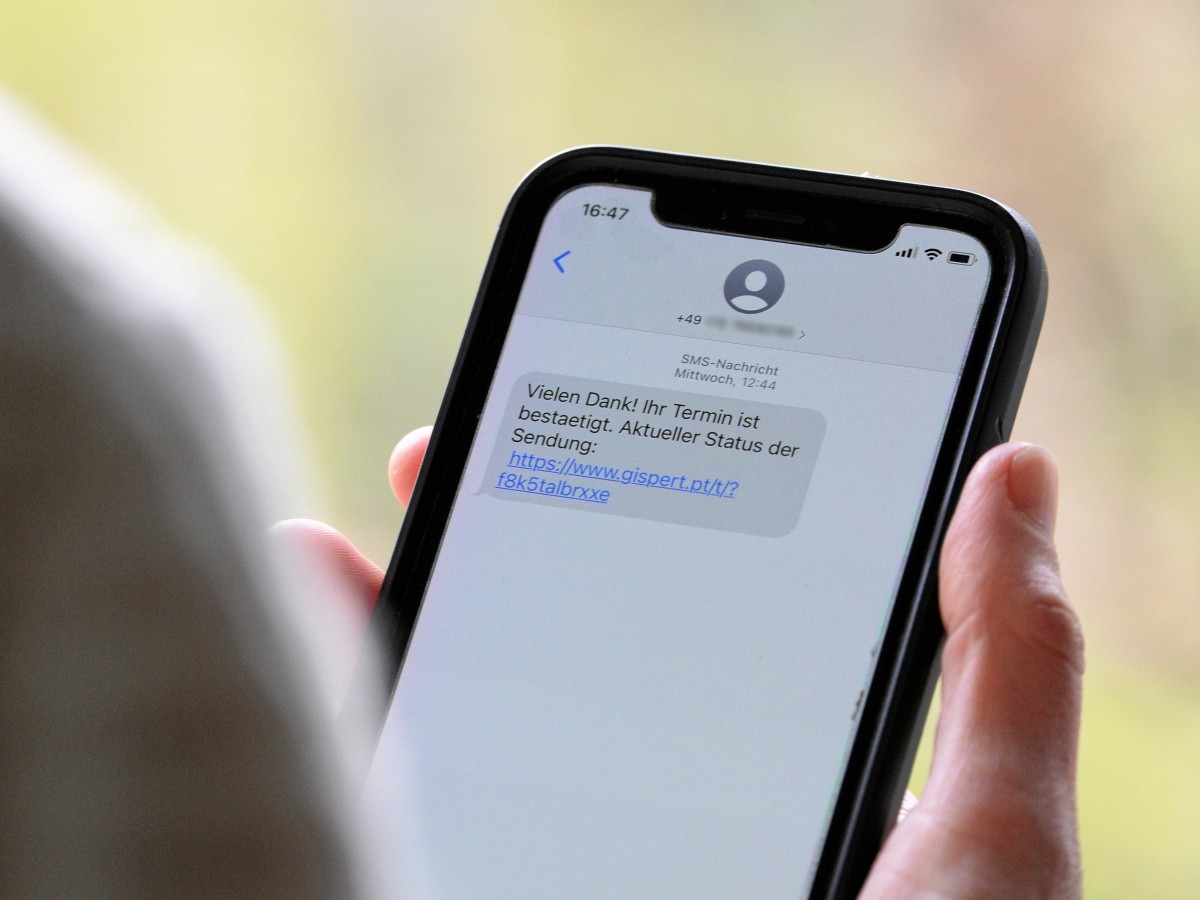 Just like any spam that has a fraudster behind it, it also has a specific group of people they target.
This data is from a Harris Poll survey conducted for Truecaller to identify the percentages of those targeted by spam texts and phone scams combined.
When it comes to men and women, 59.4% of men are targeted compared to 38.3% of women.
Among men, the group most targeted demographic falls between 35 and 44 years old at 46%.
Men between 18 and 34 are 40% likely to fall victim and lose money to a spam text or phone scam.
Men 45 years old and older are 28% likely to fall victim and lose money to a phone or spam text scam.
Women between 18 and 34 are the most targeted group among this demographic at 31%, while women 35 to 44 are most likely to fall victim and lose money at 25%.
Women between 45 and 64 are more apt fall victim and lose money by a combined 25% (45 to 54 and 55 to 64).
As for those 65 years old and older, men are more susceptible at 10% and women 3%.
However, Truecaller 2022 reports suggests that men over 65 years old are the biggest targets even if they aren't the easiest to scam.
Another 2.3% of scam victims related to calls and spam texts identify as non-binary or they prefer not to say.
(Truecaller: 2021 U.S. Spam & Scam Report, Truecaller: 2022 U.S. Spam & Scam Report)
16. Scammers Can Work Around Two-Factor Authentication (2FA) via Social Engineering.
Even if you're using 2FA protocols, scammers are able to work around the two-factor authentication protection using social engineering.
Social engineering is any method of manipulation that exploits human error and/or behavior to obtain access to confidential or sensitive data.
By using this form of manipulation, spam text fraudsters are getting around 2FA.
What happens is they coerce their target to send them your SMS-based 2FA code.
One such example was shown on LinkedIn where a scammer had posted a fake Craigslist listing, according to Rich Malewicz.
This shows us how aware we all need to be about offering up our information.
(Global Guardian, Rich Malewicz LinkedIn)
17. Fake Local Phone Numbers Are Used by Spam Text Scammers Despite 2019 Laws and Regulations.
In 2019, the FCC issued a new regulation that made it illegal to "spoof" phone numbers for calls or texts (including international).
As you might imagine, that doesn't mean much to a scammer seeking to take your money or identity.
Scammers can track your metadata, get access to your local area code, then spoof a local phone number and text you like they are texting from a local number.
Hackers from all over the world use this method to "trick" people into trusting them and giving them their data.
Scammers also use 10DLC as a resource to access their target.
Therefore, the statistics show that these fraudsters are using illegal robo texting tactics through spoofed numbers. 
(Safety Detectives)
18. 10DLC Used for Business Texting Is Now Being Used by Scammers.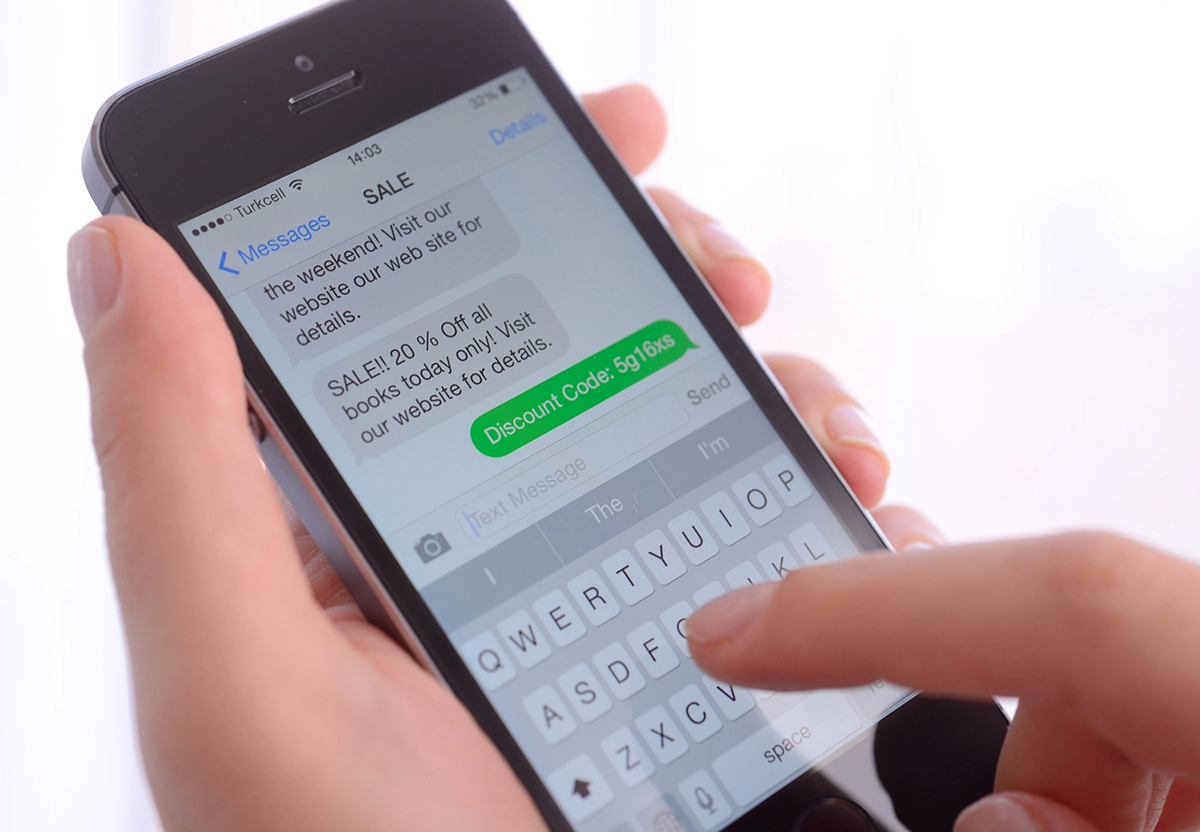 10DLC is short for "10-digit long code", also referred to as commercial long codes.
This has become the standard in A2P texting across many businesses today.
A2P stands for application-to-person, which is a form of business messaging.
The concept is that the 10dLC number is a standard 10-digit phone number that can support high text messaging volume for business use.
Unfortunately, text spam scammers have adapted and now use such codes to get to their targets.
For reference, A2P is a type of business messaging that allows brands and companies to send texts to mobile users via special software.
When used by scammers, it's a tool to get personal information for nefarious purposes.
(SlickText)
19. According to 2022 Statistics, the Hispanic Community Gets Fewer Spam Texts and Calls Compared to Their Caucasian and African American Counterparts.
By the end of 2022, statistics revealed that Hispanics get the least spam calls and text compared to African Americans and Caucasians. 
However, further research revealed that Hispanics are more likely to have fallen victim and lost money to a phone or text scam in their lifetime (mostly phone scams from robocalls in this demographic).
This may be because of the lower expected CallerID accurancy among the Hispanic community when compared to the African American and Caucasian communities where CallerID accuracy seems to be more important.
For instance, CallerID accuracy importance for Hispanics is 47%, for African Americans is 54%, and for Caucasians, 53%.
Overall, 86% of Americans say they only answer calls or texts when they can identify the business or person on the other end.
(Truecaller: 2022 U.S. Spam & Scam Report)
20. Among Americans, 32% of Robotexts Are About Fake Identity Theft or Notice of Data Breach.
Among the top instances of robotext topics is identity theft or notice of data breach at 32%.
These statistics come from surveyed Americans who say they have received such spam texts over 12 months.
At 30%, offers for discount retail gift cards or bundling or switching cable, mobile, or television providers or satellite are tied for second place.
Other kinds of robotexts were reported to include things like changing your password (21%), offer for cybersecurity software (19%), and finally deals in cryptocurrency (18%).
A whopping 85% of Americans claim to have gotten a robotext (any kind), over the past 12 months, while 15% claim they haven't had any.
(Truecaller: 2022 U.S. Spam & Scam Report)
21. Bluejacking Is Another Tactic Used by Hackers to Target Victims and Send Them Spam Texts or Pictures.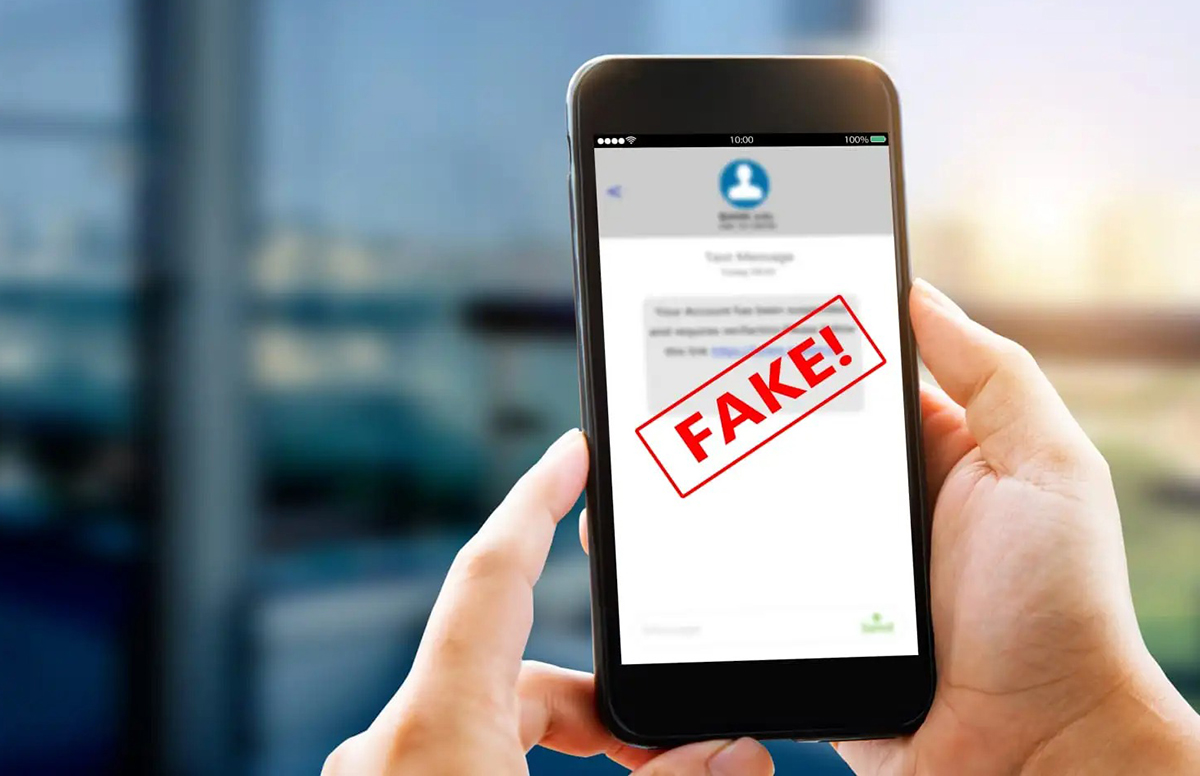 Hackers can also use your Bluetooth-enabled phone or any device to send spam texts that contain malicious software.
Hackers must be close to their target to pair with the target's device to send a malicious spam text to them.
Just like unsecured Wi-Fi networks, hackers can steal your identity, install malware (Bluebugging), or send spam texts to you via Bluetooth.
Since this technology is so widely used for people to connect their devices like headsets, earbuds, automobiles, home appliances, televisions, and any Bluetooth-compatible device, it's not a stretch for hackers to use it.
The most harmful and dangerous for of Bluetooth attack is Bluesnarfing where the hacker can copy content right from your device, listen in on your phone calls, make phone calls, access your contacts, and read and send text messages to you and your contacts.
It's important to use the best Bluetooth and mobile usage practices especially in public places.
(Identity IQ)
FAQs
How Do I Report Spam Texts?
Spam statistics show that people all over the world get spam texts.
The FTC has a consumer advice webpage article that tells you how to report spam text messages if you're in the United States.
Here's the advice:
1. Copy the spam text message and forward it to 7726 (SPAM), which alerts your wireless service provider so they can block future messages from that number. 
2. Also, report the spam text message to the FTC at ReportFraud.ftc.gov.
3. You can also choose to report it via the messaging app you use on your phone. Just look for the "report junk or spam" feature. 
If your phone has a feature that allows you to block and filter text messages from unknown numbers/senders or spam, you can use that to reduce spam texts.
You should be able to get help right from your phone's help feature.
Call blocking may also work on your phone to prevent calls and texts.
You will have to find out how that works from your phone and cell service provider.
(FTC Consumer Advice)
Can I Be Victimized Just by Opening a Spam Text?
Viewing, or opening a spam text without clicking a link or downloaded an attachment or clicking an image will not cause you to be scammed.
So, you can view spam texts without getting scammed. 
However, if you click on anything in that message, you are putting yourself at risk of being hacked or scammed. 
Do not engage with any text message from an unknown sender, or if it looks suspicious. 
Take great care before you click a link or image or open an attachment from a text. Your identity and information could be at risk if you do.
(U.S. News)
What Are Some Signs that My Phone Has Been Hacked?
Most signs that your phone has been hacked or has malware are evident.
This may include seeing flashing or bright pop-ups, your battery suddenly draining faster, your phone apps act wacky, or you're getting calls and texts sent from your mobile that you know you didn't make. 
Conclusion
Falling victim once or twice isn't an issue of intelligence.
More likely, it's proof of how sneaky and creative spam text scammers are.
Some people are more susceptible and vulnerable to spam text frauds, but that's what hackers, fraudsters, and scammers rely on, and they always have.
Therefore, there's no shame in getting scammed via spam text since these hackers and scammers are tricky sorts.
It's important that you report any suspicious activities regarding phone calls or texts to the appropriate authorities in your region and to your wireless mobile carrier.
The spam text statistics only exist because people report events and problems with text messages, robotexts, etc.
Otherwise, people will more easily fall victim due to lack of awareness and knowledge. The right thing to do is to report these events.
When we research and write statistical data articles, the only way to be accurate is to have plenty of proven data from reliable resources.
Without people who report incidents, we would have truly little to write.
Our goal is to keep our readers informed about things that matter and that may impact their lifestyles.
Therefore, we sincerely hope you have enjoyed reading these statistics and that you have learned something new from them.
Sources