There are many different ways that you can grow Instagram account these days, and at this point the industry is so crowded that it can be difficult to know where to turn.
There are lots of companies out there that promise great things, but there are also just as many that can't follow through on them. This is why we make sure to review companies like Social Boost, so that we can determine whether they're worth your time or not.
Let's get into it.
What is Social Boost?

Social Boost claims to be the number one Instagram marketing agency when it comes to your brand's growth on Instagram. They say that they can grow your Instagram with real followers that will comment, engage, and like your content.
They also claim to have managed over 23,000 Instagram accounts already, which is a pretty bold statement, if what someone inflated. Of course, this company might look great on the outside, but for us it's pretty obvious even at this stage that they're just an automated bot.
Social Boost Features

Let's check out Social Boosts main features. They say that they offer their clients real followers, they are safe and secure, they offer advanced optimization, analytics and reports, customer support that they claim to be around the clock, custom targeting, handmade growth, and a powerful strategy.
While all these things look great on the surface, when we dug a little deeper we discovered that the majority of them were done using an automated piece of software, which means that if you signed up for them it would be really obvious that you were using a bot.
People don't take too kindly to bots on Instagram these days, so there's a very real chance that Social Boost could end up hurting your reputation, instead of helping it.
Social Boost Pricing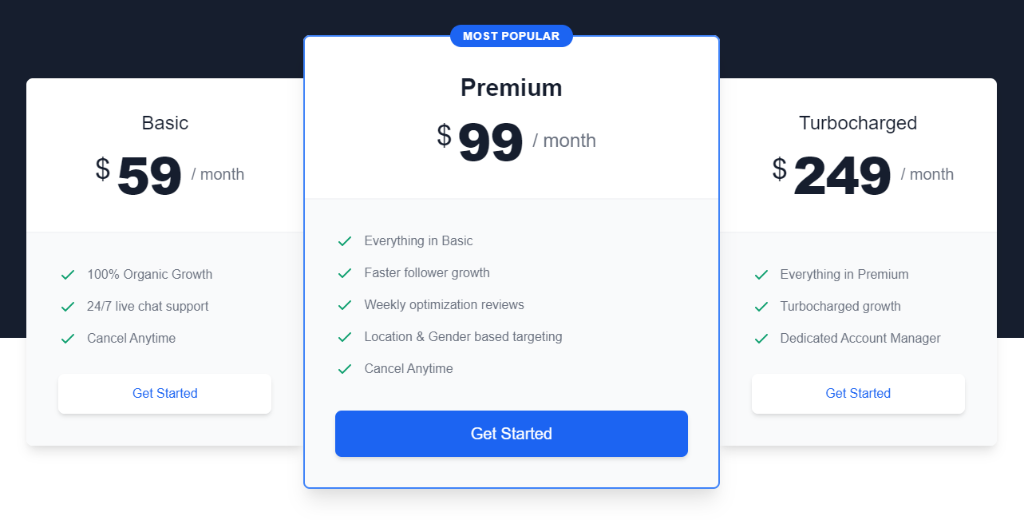 Social Boost offers its clients three different price points. $59 a month is their basic package, which you can cancel anytime. Their next package is their premium one, which is $99 a month, and they claim that with this one you get faster follower growth.
Lastly, their biggest price point is $249 a month, which is definitely a jump from the other two. Of course, this one promises the fastest growth available, and while this might look good on paper, we don't suggest that you spend this much on your social media marketing.
The only time that you should is if you know for sure that the company is reputable and can help you get real results in a really short amount of time.
Social Boost Verdict
Ultimately, we don't think that Social Boost is trustworthy enough for you to use for your Instagram growth. It would be nice if they were, but the reality is that they are simply using automation, which isn't good for your Instagram's reputation. This means that they're using software to short track your engagement, and automatically interact with other users on Instagram for you.
This is going to put a red flag on your Instagram account, and it won't be long before you get either suspended or banned for using them. The risk that they carry is too high for them to be worth your time, especially considering how much they are prepared to charge their clients, even with their basic service.
This is why we have decided to talk about what we think are the best Social Boost alternatives here today, so that you can make the transition right now, and avoid any trouble in the future.
First Look at SocialBoost Alternatives
"Growthoid was the first Instagram growth company that I tried – and I'm so glad that I did. I honestly think that they're one in a million, which is why I'm still with them all these years later. They do everything the right way, which is all I can ask in a brand like this."
Second Best of the Best: Growthsilo
"I think that Growthsilo is my favorite growth company because they've never done me wrong – in fact, they've even recently updated their features to fit in with what Instagram is now offering. You won't find many companies like this."
Best for Simplicity: Upleap
"When I first came across Upleap, I was tempted to think that they were just another company because they definitely look like this on their website. However, as soon as I took the leap of faith and tried them, I was quickly proven wrong. I think that they are awesome."
Best for Strategy: Task Ant
"Task Ant is one of those companies that can not only provide me with effective hashtag features so that I can find the right ones, but they're personable to the point of being excellent with each and every client. I can't ask for more than this."
Best for Variety: Ampya
"I started out with Ampya and then went to try other companies because the newer ones looked more appealing. However, I ended up coming back to what I knew, because there simply is nothing out there that even comes close." 
"I love the fact that there are so few companies like Media Mister in the industry who can actually do it all. It proves that they are leagues above everyone else and that they've been around long enough to claim this. If you want help with other social media platforms, contact Media Mister."
Best for Being New: Combin
"I didn't just want to grow my Instagram – I wanted to do it fast. This is why I ended up with Combin. They not only can help me with my general Instagram growth; they can help me with things like upcoming scheduling of posts. The bottom line is that they can help with everything, which is what I need."
Reviews of SocialBoost Alternatives
Where do we even begin talking about a company like Growthoid? Well, for starters, Growthoid is one of those companies that not only boast they can help their clients grow their profiles twice as effectively as others out there, but they follow through on this.
Beyond that, they can help you with pretty much everything Instagram related, and when we say everything, we mean it. They can help you with your content, and they can also help you with your hashtags. Honestly, there's nothing that they can't help you with, making them easily one of the best in the business, especially when compared to SocialBoost.
Second Best of the Best: Growthsilo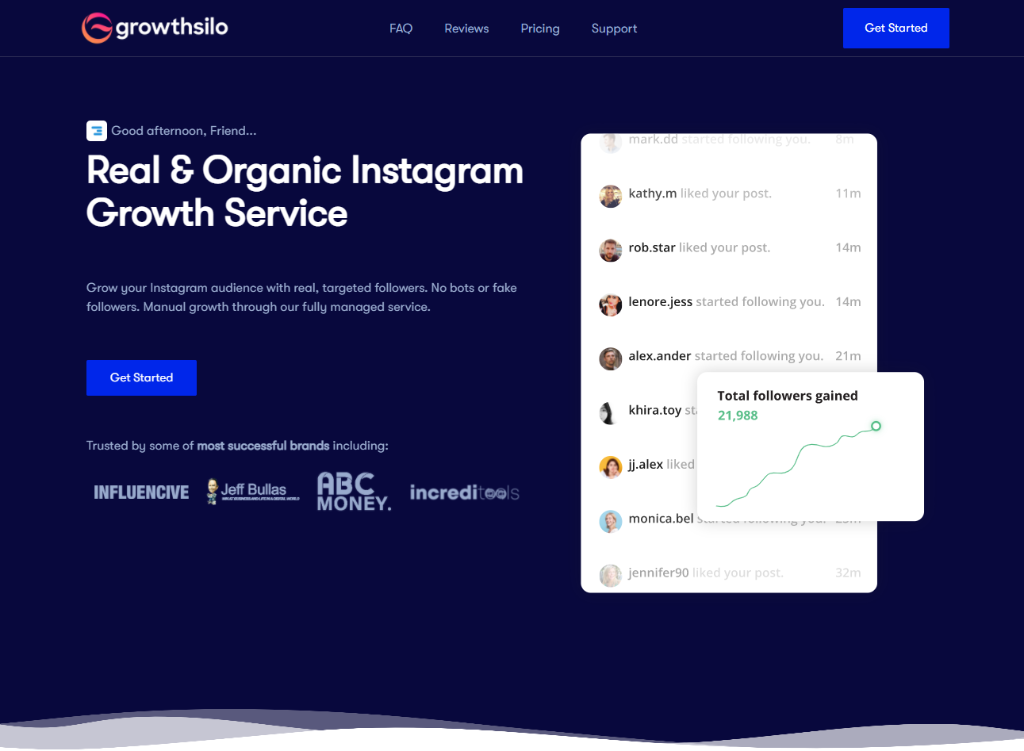 We love companies that are so dedicated to their craft that they're willing to constantly be working on their features, and updating them where need be. Growthsilo used to have different features on offer, but then Instagram changed things up and introduced their Instagram stories.
Growthsilo quickly went to work developing a mass story viewer, so that you can view lots of people's stories at the same time. Growthsilo is by far one of the best companies for adapting and being flexible, so try them today.
Best for Simplicity: Upleap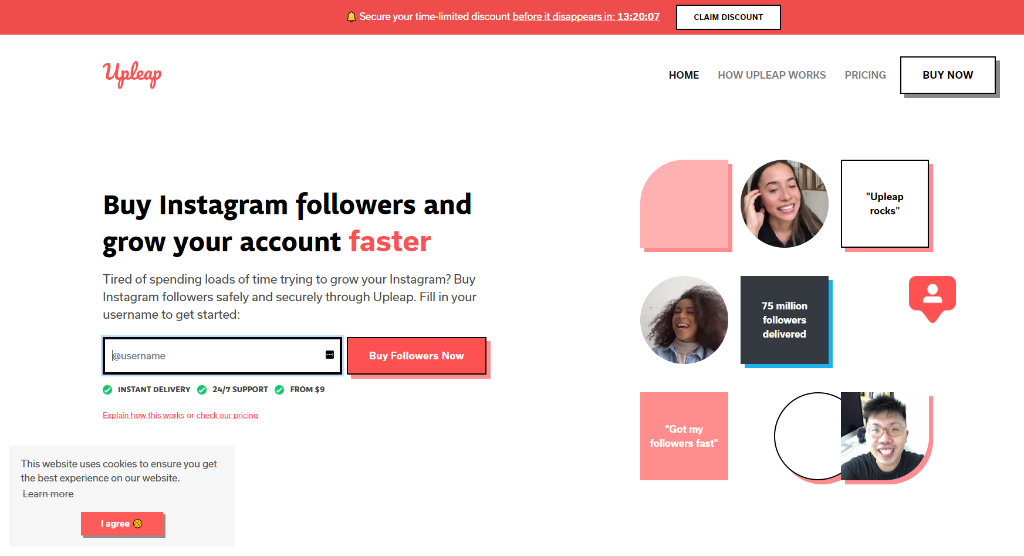 The biggest thing that we take away from Upleap is that they're simple – but this isn't a bad thing. In fact, we think that Upleap is as good as they are because of this. They know their customers really well and know that their features don't have to be big and complicated to work well.
They offer a few features that have worked over and over again, and they don't plan on changing any bit of it. If you want to check them out, make the most of their free trial, and know that with Upleap, you're definitely in safe hands.
Best for Strategy: Task Ant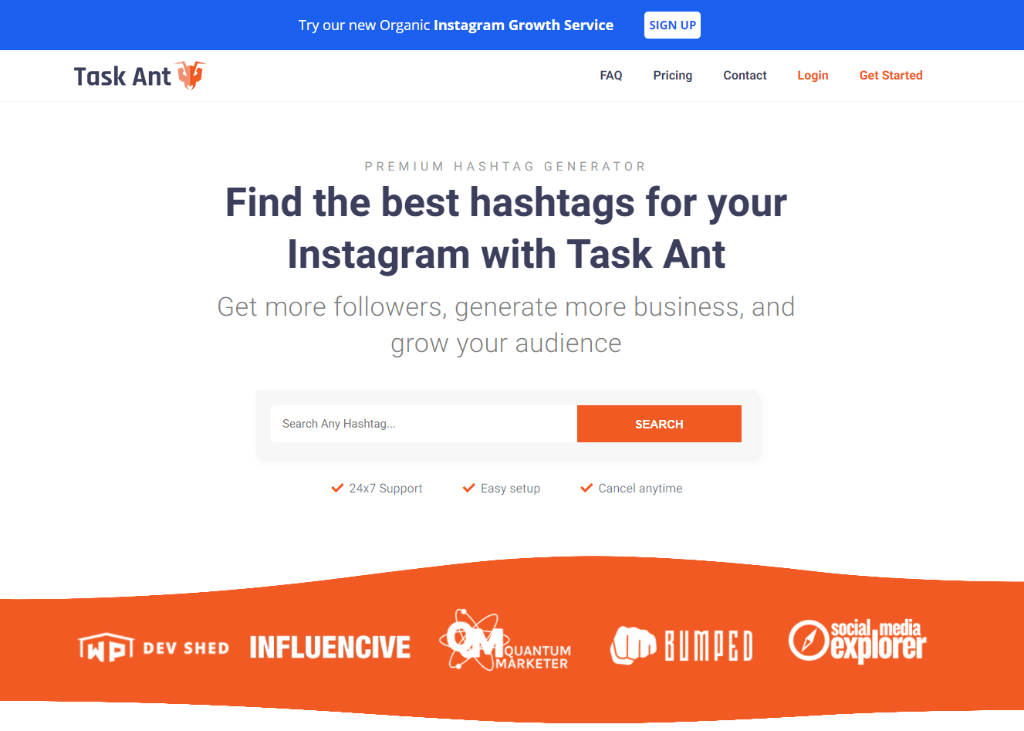 Task Ant is one of the best in the business – especially when it comes to, you guessed it, hashtags. They know everything about the right hashtags for each one of their clients and make sure that they have access to the very best so that they can stand out from the crowd and make a name for themselves.
Task Ant also offers a growth service, which means that you can cover every aspect of your Instagram promotion and growth without having to go anywhere else. They care, too, which means that you don't run any risk by using them.
Best for Variety: Ampya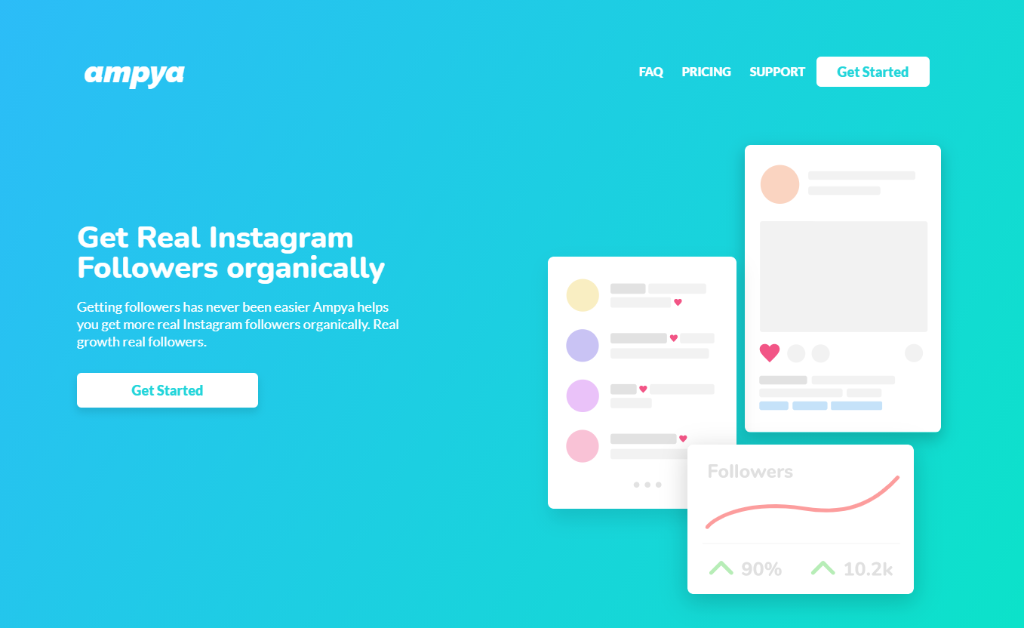 Ampya is actually one of the oldest Instagram growth services out there, which can only be a good thing. What this means is that they've been through it all – all the times that Instagram tried to crack down on growth services, they survived. This means that they are better than ever, and still have some of the best features that you can find.
The best part is that you can download them to your desktop, and check out their features for yourself, changing them if need be to suit your niche and industry. Ampya has a lot to offer, so make the most of it.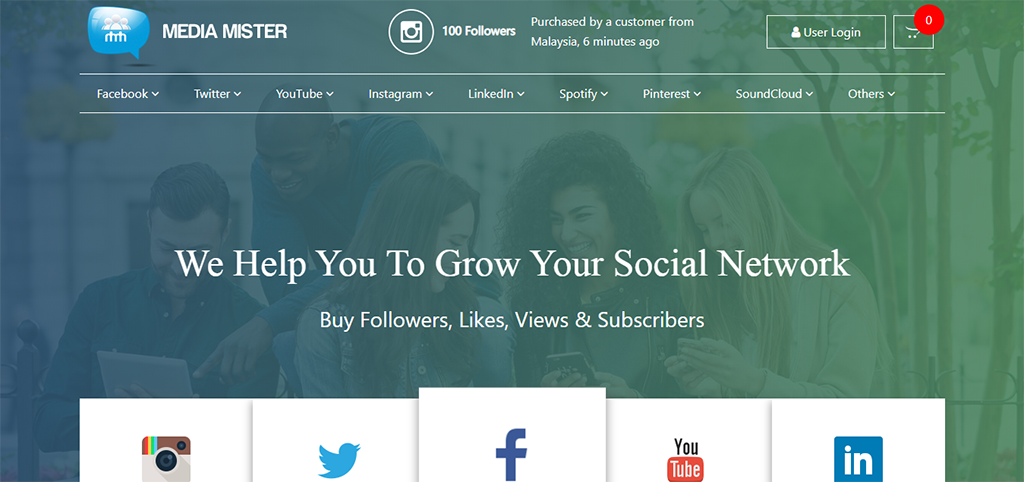 If you've already heard of Jarvee before, then we wouldn't be surprised if you've heard of Media Mister, too. This is because both of these companies actually spearheaded the entire industry of social media marketing, and both of them are still here, which, as we said, counts for quite a lot.
Media Mister is still the same old company with great features, and what we love about them is that they can help you with multiple platforms, not just Instagram. If you need help getting views on YouTube, they can make this happen, and if you need help on Twitter, they've got it. If you want to buy Instagram followers then Media Mister is a solid choice.
Best for Being New: Combin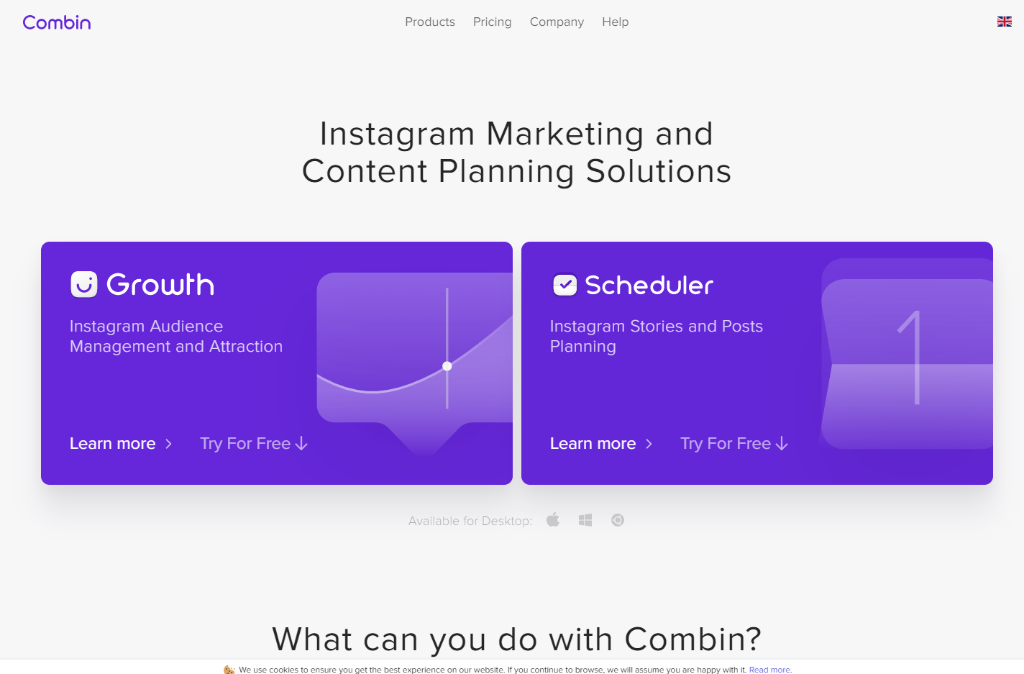 Just like our reviewer said in their testimony above, Combin is a great service if you're looking for a fast, safe way to grow your Instagram account. We understand that some people out there simply don't have time to sit there and watch their Instagram account gradually get better – they need growth right now, and they need it to be consistent.
This is what Combin can offer, and we think that they've got some pretty good characteristics as a result. They can offer a high level of customer support, and they can even help you plan your scheduling routine. With Combin, you can have it all.
Did You Know?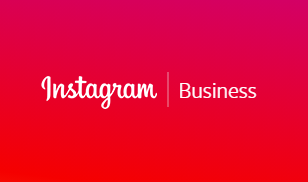 Did you know that business Instagram profiles are pretty popular these days? Whether you're currently using one or not, you'll know that business profiles offer analytics and other ways to make it easier for your product or service to be seen.
In fact, up to 200 million Instagram users check out at least one business profile every day, which means that if you've got one, there's a good chance that you're being seen.
Our Review Process
There's more that goes into the reviews you see above than meets the eye, and we're proud to say that we do a lot of homework before putting them together to make sure that we've got things right for our readers. This is why we check out 147 Instagram services and read through as many as 322 customer reviews that go through things that are both good and bad about them.
This is the only way that we can figure out for sure whether the companies we're recommending over SocialBoost are worth your time or not. The last thing you need is to try a company that's going to waste your time and money. Enjoy the free trials and good luck with your growth!