How to disable a VPN? is a question that few users may ask because it raises too many security concerns and exposes the user to too many threats.
However, there are times when we need to temporarily or permanently disable the VPN.
So, before we get into the actual procedure of disabling the VPN and the consequences of disabling the VPN, let us first define what a VPN is.
How does it work? And why is it required of us?
A VPN is a technology that protects us from known and unknown threats that can victimize us in cyberspace.
It establishes a secure tunnel between the user and the requested service, ensuring that all communication between the user and the server is completely secure.
A VPN conceals your IP address, credit/debit card information, shopping history, browser history, location, and other sensitive information to provide you with the desired security.
The list of VPN benefits does not end here because this tool not only provides you with a secure internet footprint but also allows you to access geo-restricted content.
This includes shows, web series, movies, news, games, and other content.
It also shields us from the prying eyes of ISPs, governments, telecom operators, law enforcement agencies, and even well-known threat actors.
VPNs are excellent tools for impersonating bandwidth throttling, data throttling, expenses, and other restrictions.
After reading all of the advantages, you may be wondering why anyone would want to disable a VPN.
We must delve deeper into answering this question.
So, in this article, we will first try to determine the situations in which you will need to disable the VPN and compromise your security and privacy, as well as the consequences of doing so.
After that, we will learn how to disable the VPN on various platforms such as Windows, iOS, macOS, and Android.
So, what are we waiting for? Let's begin.
Situations in Which you Need to Disable the VPN
Disabling a VPN is not a recommended procedure because you may find yourself in hot water.
Scammers, hackers, and other infamous individuals abound on the internet these days.
However, there are a few circumstances in which you must disable VPN protections, such as the ones listed below.
When You Are Setting up A New Network Device Over Your System
The first and most obvious reason for temporarily disabling your VPN connection is when you are configuring a new network device with your system, such as
A network printer.
A network scanner.
Adding another Ethernet card.
Configuring a new internet connection.
All of these conditions necessitate you being on the same network as the devices you are configuring, which is not possible if the VPN is connected.
As we all know, a VPN assigns a different IP address and connects us to a virtual network of its servers, preventing us from connecting or sharing a network printer or scanner from our PC.
The same is true when adding a new ethernet card or configuring a new ISP's internet connection.
When You Are Troubleshooting a Network Configuration Error
Assume you are connected to a VPN and access the content of your choice via the internet, but you suddenly begin receiving network connection error messages.
You won't be able to access the streaming platform or play an online game in this situation because you may be experiencing an intermittent internet outage.
To troubleshoot the issue, you must first disconnect the VPN service, as it is useless until your internet connection returns to normal.
Once you've been disconnected from the internet, you can troubleshoot the issue and reconnect the VPN to watch your favorite show or series from a Geo-restricted platform.
When You Are in A Place Where VPNs Are Prohibited
Another common reason for disabling a VPN is when you are in a location where using a VPN is forbidden, such as your office or an educational institute.
There are two reasons why these places will not allow you to use a VPN:
They wanted to track your activities over their network.
You may need to access a specific network resource that you can only access while remaining over their network.
In such cases, a location may force you to disconnect from a VPN and only use the plain intranet provided by them.
When You Are Traveling to A Place Where VPNs Are Prohibited to Use
Many countries around the world do not want you to use the internet while hiding behind a VPN.
China, Belarus, North Korea, Russia, Oman, Iraq, and other countries are among them.
The main reason that using a VPN is prohibited there is that they want to monitor your internet activities.
So, you don't violate their imposed rules and regulations. They have used cutting-edge technology to detect VPN traffic.
However, if you use the premium version of any best VPN, you will be able to bypass these restrictions.
When You Want to Access a Service that Is Available in Your Country
Internet is a lightning fast technology that can allow you to access any content from anywhere if it is not geo-restricted.
A VPN is an excellent way to overcome these barriers, but it has fewer drawbacks, such as the fact that when you connect to this virtual network, you become a stranger to your country's ISPs.
As a result, if you want to access content that is only available in your country, you won't be able to do so while connected to the virtual network.
To access that content, you must disconnect the VPN and route your traffic through your ISP's servers.
When You Are Experiencing a Speed Degradation Issue
Although many people use VPNs to circumvent many issues, one of which is speed, if you are using a free VPN or a VPN Infrastructure that does not provide you with the necessary security and privacy without sacrificing your speed.
So, if you need fast connectivity for any application, you must sacrifice safety and security by disabling the VPN.
Consequences of Disabling the VPN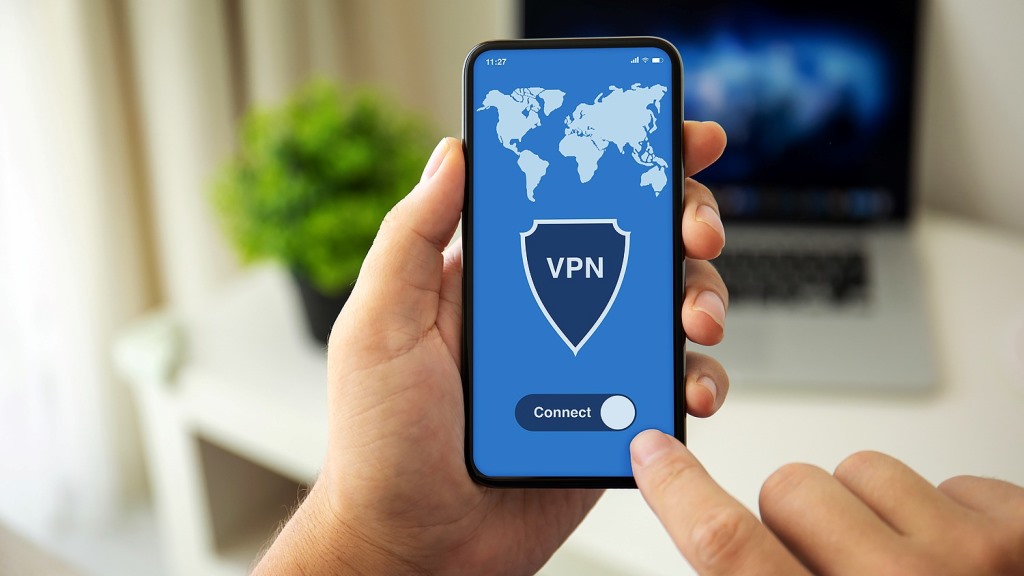 We now understand the circumstances under which we must disable the VPN.
It is also critical to understand the consequences of disabling the VPN if you continue to use the internet without any security or privacy.
So, here are some of the possible outcomes if you use the internet without the assistance of a good VPN.
Exposure to Cyberattacks
The main reason for using a VPN is to gain security, privacy, and anonymity. However, if you turn off or temporarily disable the VPN, you could easily become a victim of a cyber-criminal.
As these nefarious threat actors are all over the internet looking for any opportunity to infiltrate any user's system who is using the internet without taking proper security precautions.
And once you disable the VPN, your IP address, location, open ports, and other data travel over the internet, which these people can easily exploit.
Inaccessibility to Geo-Restricted Content
Another reason why people use VPNs is to gain access to geo-restricted content that is only available in a specific location.
A VPN masks your IP address and location, presenting your traffic as locally generated traffic from the location where your desired content is available.
However, if you disconnect the VPN connection, whether temporarily or permanently, you will be unable to connect to the desired gaming server or watch your favorite web series because the platform will become inaccessible to you.
Experience the Bandwidth Throttling
One of the reasons people use VPNs is to circumvent bandwidth restrictions imposed by their ISPs, network administrators, or telecom operators.
To avoid such problems, a VPN employs lightweight tunneling protocols and a ram disk-enabled server.
However, if you do not route your internet traffic through these VPNs, you may fall victim to your local ISPs or network service provider's speed traps.
Caught by Snooping Eyes of The Government
Many government agencies and internet service providers monitor your internet activity in the name of good governance or maintaining law and order.
It is justified to some extent, but what if they intrude into your personal space? Here comes the VPN's usefulness.
As the VPN encrypts your data with the best available ciphering techniques and converts it to unreadable text, neither governments nor any other entity can access it.
However, if you pause or turn off the VPN, you will lose all of these advantages.
As we have seen, the conditions can be severe if you do not use a VPN over an insecure network such as the internet or Usenet.
So, now we'll go over how to disable internet access across multiple devices and platforms.
How to Disable a VPN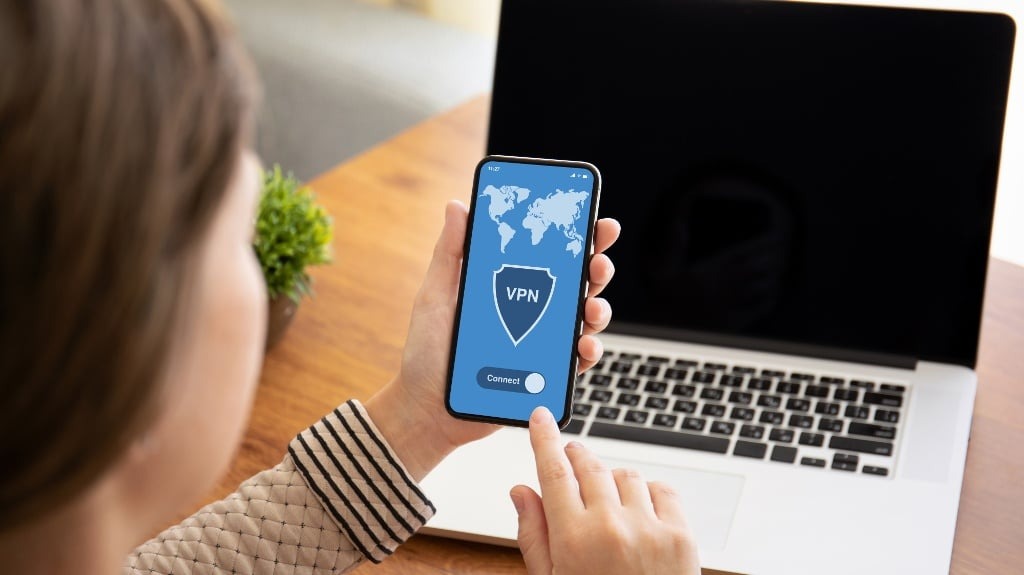 Although it is recommended to keep the VPN active in all circumstances, if you are in an unavoidable situation, keep the VPN disabled for as short as possible.
As we proceed, keep in mind that the VPN disable procedure differs for each device, so we are attempting to cover all of them sequentially.
Disabling Method for iPhone
You can disable a VPN on an iPhone or any other iOS device in two ways, both of which are equally effective and simple.
Disconnecting via VPN App
There are numerous VPNs available for iPhones and iOS devices, but their working procedures and disabling methods are the same.
Open your iPhone or iOS device and locate the VPN App.
You will find it running in the background, or you can access it from the all apps section.
Once you find it, all you need to do is launch the VPN.
After launching the app, just press the power button icon or the off or disconnect icon.
It will disconnect you from the VPN network immediately.
Disconnecting via Device Settings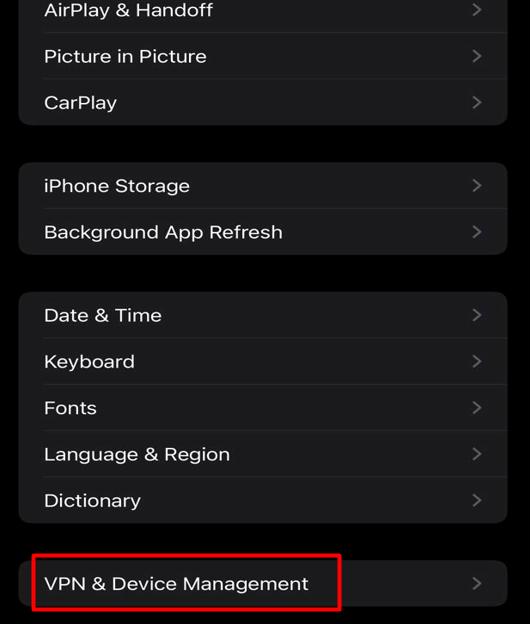 The other method is similar in that you must disable the VPN via device settings. Follow the steps below to accomplish this.
Unlock your iPhone or iPad.
Locate the device setting icon (which resembles a wheel) on your home screen or in apps.
Choose "General."
Select "VPN & Device Management."
Now, look for the option "VPN" that says "Connected" and tap on it.
The status can be found under the "VPN Configuration" option.
Toggling the switch changes the status from "Connected" to "Not Connected."
Disabling Method for Android
We can disable the VPN connection on an Android device in the same way that we can on an iOS device.
We use the same two procedures for this.
Disconnecting via Device Settings
Follow these steps to disconnect the VPN via device settings:
Unlock your Android device.
Go to the home screen and locate the device setting option (the wheel-like icon)
If you are unable to find it go to "All App" you will get it here.
Now tap over "Network & Internet" or "Connection & Sharing" (here you have to help yourself as the different manufacturer uses different wordings)
Tap the "VPN" option.
Here you will find your installed and connected VPN name (it could be multiple names if you have multiple options installed)
Now toggle the VPN switch to turn off.
You are all done.
Disconnecting via VPN App
You can perform a similar function using a VPN app. You must do the following to accomplish this:
Open your Android phone or other device and locate the VPN App.
Once you have found the app, just tap on the turn-off button.
Disabling Method for Mac
If you want to disable the VPN on your Macbook or any other Mac-based device, you have two options that are similar to those available on iOS.
Disconnecting via VPN App
Follow the below steps:
Locate the VPN app and open it.
Click on the power button this will disconnect you from the VPN.
Disconnecting via System Preferences
Mac also provides a secondary method for disabling a VPN. The steps that you can take are as follows.
Locate the apple icon and click on it.
Click on the "System Preference"
Now select "Network."
Select the desired VPN service.
Click on the Disconnect button.
Disabling Method for Windows
When it comes to disabling the VPN on a Windows machine, we have several options that may differ slightly depending on the version of Windows (7, 8, 8.1, and 10).
So, let's begin with the option that is the most straightforward and common to all versions.
Disconnecting via VPN Client
All you have to do in this method is follow the steps below:
Go to the system tray (the upward arrow available on the right side of the taskbar)
Click on it. Here you will see the icon of your installed VPN client.
Now right-click on the VPN client's icon and press exit or disconnect (whichever is available)
Or you can left-click on the VPN client's icon and press disconnect.
You can easily disable the VPN by following the steps outlined above.
Disconnecting VPN via View Network Connection
Another way to disconnect the VPN on a Windows 10 machine is to use the view network connection.
The steps below must be followed for this method.
Go to the search bar available in the left corner of the taskbar.
Now search for "View Network Connection" and click on it.
It will open a new window now locate the VPN connection and disable it.
You can follow the same steps for other versions of Windows.
Disconnecting VPN via Network & Internet Setting

Windows provides us with several methods for accomplishing the same task; it is up to us to decide which method is most convenient for us.
So, to disconnect the VPN via network and internet settings, simply follow the steps below.
Press the windows icon and select the wheel-like icon for accessing the settings.
Once you select it, it has opened a new window locate the "Network & Internet" option and click on it.
In the left panel, you will see the VPN option.
Click on the VPN option, and it will give you a disconnect button in the right panel.
Now click the disconnect button, and your VPN connection will be disabled.
The methods described above are for disabling the VPN on any device.
However, to protect your security and privacy, many modern VPNs offer a feature called Split Tunneling, which reduces the need to disable the VPN.
Although it will not work in every situation, it allows you to choose which traffic to route normally and which to route through the secure VPN.
FAQs
Why Is a VPN Necessary for My Internet Data?
These days, internet user faces numerous challenges, such as scamming, identity theft, cyber-attacks, and more.
It is necessary to use a good premium VPN to protect a user's digital footprint.
Why Can't We Use Split Tunneling Instead of Disabling a VPN?
Split tunneling is a great feature that almost every good VPN provides, but it won't work in every situation because you may need to disable a VPN to troubleshoot an internet connection, add a network printer, or perform other tasks.
What Is the Harm in Disabling a VPN?
Disabling the VPN exposes you to too many risks, including data theft, scamming, phishing, man-in-middle attacks, and so on.
However, disabling a VPN for a short period is not dangerous.
Conclusion
Using a VPN has many advantages, including the ability to access geo-restricted content, avoid bandwidth throttling, and protect your online footprint.
However, there are some circumstances in which disabling a VPN is required.
Keeping this in mind, we've listed every situation in which you might need to disable a VPN.
In addition, we have thoroughly described the procedure for "how to disable a VPN." However, we do not recommend doing it permanently.