People frequently ask us how to use a VPN. But, before getting to know that how to use it, one should first understand what it is.
Why do we need it? And what are the benefits of using it?
Today, using the internet is becoming riskier with every passing second, which is why we need a helping hand to protect us from the notorious threat actors who are looking for any opportunity to infiltrate our PCs.
We looked for solutions to protect our digital footprint and discovered that there are very few options available, with the only option capable of achieving full security and privacy footprint being a VPN.
Even though VPN technology is not new or difficult to grasp, there are very few people who are familiar with the term.
Because these people continue to underestimate the value of their security, safety, and privacy.
They are still unaware that if a malicious user enters into their personal online space, he or she may cause serious problems such as financial losses, reputation losses, personal information loss, and loss of other valuable things that can be disastrous for them.
So, in this situation, the most important thing is to raise awareness among these types of users.
And if you are one of them, don't worry because we are here to teach you everything you need to know about this technology.
In this post, we will go over the VPN technology in detail and discuss the benefits of using it.
So, let us delve into the depths of this technology to secure our digital footprint.
What is a VPN?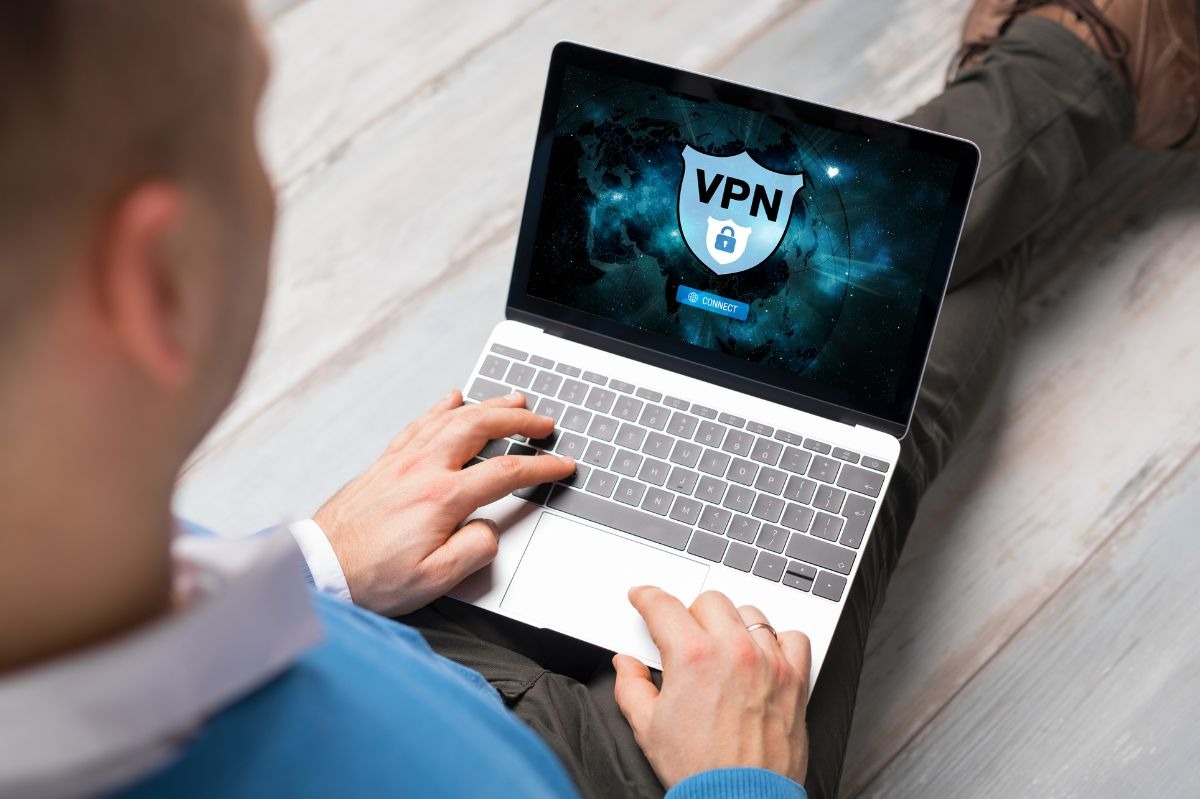 A VPN, or Virtual Private Network, is a technology that establishes a secure tunnel across insecure networks such as the internet.
It provides you with security and privacy by dedicating a separate internet channel that is only available to you.
You can use it for a variety of purposes, whether you are an individual, a corporate giant, an educational institute, or a military organization.
These purposes are not limited to security and privacy but have a broader application spectrum.
Its applications may include increasing speed, removing geo-blocks, removing bandwidth caps, remaining anonymous, providing access to your desired content libraries, playing your favorite game without lag or ping breaks, and more.
Benefits of Using a VPN: Why Do We Use Them?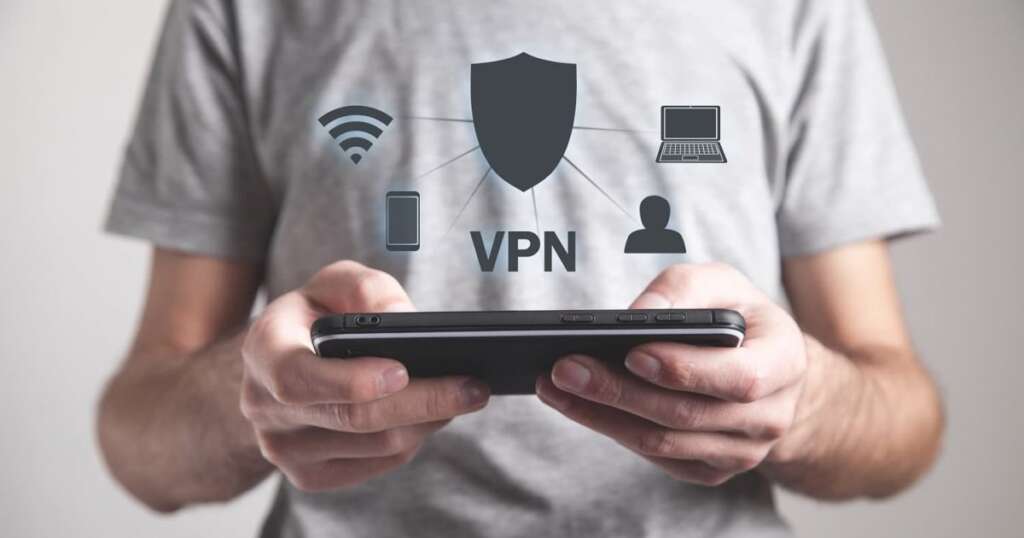 To comprehend the significance of a VPN, we must consider the advantages it provides in our lives.
VPN offers several advantages that are critical these days if we want to browse the internet safely.
These advantages include the following.
Provide Security Over Open Wi-Fi:
You may come across open or public Wi-Fi while staying at a hotel, visiting a mall, watching a soccer game, or hanging out with your friends in a nearby restaurant.
These Wi-Fi are quite appealing because we all want to enjoy free internet but have never considered the consequences that come with it.
All of these free opportunities could land us in hot water because we don't know who is running them.
What security parameters are they employing? and how safe are they to use?
To avoid all of these ifs and buts, you should use a VPN that will conceal all of your online activities such as banking information, IP address, credentials, purchasing history, and more using advanced encryption methods and other obfuscation techniques.
Maintaining the Privacy from Snooping eyes of Hackers:
Although the internet is the best medium for gaining instant knowledge, sharing files, communicating with relatives, and watching your preferred medium.
However, even with all of these advantages, there is a cost to our privacy, as there are malicious users all over this wonderful medium who will go to any length to violate our privacy.
These snoopers capture our traffic using various techniques such as man-in-the-middle attacks, sniffing attacks, and other cyber attacks.
However, if we hide behind a powerful VPN, it will encrypt our data with high-level cipher algorithms, making it impossible for the hacker to access it.
Making our Data Unreadable for ISPs and Telecom Operators
Whether you are using your home Wi-Fi or a public internet connection, your Internet Service Provider can still access your information.
These are the companies whose servers and physical networks you use to connect to the rest of the internet.
As a result, they are well aware of all of your activities on their network.
These activities may include watching online TV, using internet-based digital libraries, playing online games, downloading torrents, and others.
All of these activities have already been recorded on their servers, and they can use this information for a variety of purposes, including selling it to advertisers, providing it to government agencies, and using it for any other purpose.
In any case, this is a breach of privacy that, if ignored, could lead to serious consequences.
Using a VPN, on the other hand, is a highly recommended option that makes it difficult for ISPs to track or log any of your data.
Data Protection from Government Agencies
Even though we are all bound by the rules and regulations of our respective countries, all types of cyber laws that our respective governments set are in the best interests of their citizens.
However, these could become a curse if the government begins to intrude on their citizens' personal space.
Nobody wants to be constantly watched or monitored by anyone, including their governments.
So, for all the privacy-conscious people out there, a VPN is a great solution because it not only keeps your data hidden from strangers and ISPs but also from government agencies.
Many VPNs are introducing various techniques to ensure data privacy remains at the forefront of everything.
Some VPNs even provide a warrant canary, which binds them to immediately notify you if they receive a court order or any other instruction from a government agency to share your data.
Privacy Against Apps and other Services
Hackers, government agencies, and ISPs are not the only threats to our privacy; apps and services that we use and install on our devices are also capable of selling or using our personal information without our permission.
Instagram, Facebook, Twitter, Snapchat, Tinder, and other applications may be included.
The irony is that these apps log our data with our permission.
Because we grant access to all of the permissions that these apps request during installation, such as browsing history, storage, location, microphone, camera, and more.
With all of our permissions granted, these apps have access to all of our personal and private data, which we did not want to share with them or sell to any third-party organization.
In this situation, a VPN may be our only option because if we do not grant all of these permissions in the first place, the respective company will not allow us to use its services.
So, using a VPN will encrypt all of our data, and even if the service provider has permission to access certain information, that information will be useless because it is encrypted by the VPN's ciphering algorithm.
Prevent from Geo-Blocking
People nowadays use the internet for almost everything, from research to entertainment, but due to geo-restrictions, this medium can be frustrating at times.
These restrictions will prevent you from accessing your favorite content, websites, or other platforms because these resources are only available to a limited number of people in specific geographical areas.
This approach left both individuals deprived of their desired content, one living on the other side of the world and the other traveling to a location where the service provider does not permit its content to be available.
In such cases, a VPN could be a viable option for gaining access to your desired platform, whether it is Hulu, Flixtor, ITV Hub, or another.
Provides Cost Effectiveness
With a little effort and time, a VPN can help you save some money. As numerous online stores provide various packages for various locations.
For example, a mobile phone may be cheaper in one country than in another, or a flight ticket may be cheaper from one location than another.
All you have to do now is use a VPN to connect to a server where a specific service is significantly less expensive than others.
The VPN will spoof and assign you the IP address of your desired location, allowing you to pretend that you are booking your ticket or purchasing an item from a country where these items are available at reduced prices.
How to Use a VPN
Using a VPN is no longer rocket science as people become more aware of this technology.
Furthermore, the developers made the User Interface so simple that even a novice could easily connect with it.
However, for those who still find this task difficult, we have outlined the steps that can assist them in using a VPN.
So, let's take a look at them:
Choose the VPN Service Provider
The first step in using a VPN is to select the one that best meets your needs. However, this is not as simple as it appears.
As the market is flooded with VPN providers claiming to offer the best VPN tools. It is now up to you to decide which one you want.
If you ask for our advice, we would recommend that you choose one that meets your security, anonymity, privacy, speed, torrenting, and geo-unblocking requirements.
We recommend NordVPN, Surfshark, and Atlas VPNs for your convenience because they have all of the necessary features that you can expect from your privacy juggernaut.
We will go over all three later in this post.
Once you've decided on a tool, sign up for its premium plan, as with one of its premium offerings, you can use it indefinitely.
Download and Install the Software
After you've selected your desired product and subscribed to its premium plan, the next step is to download the VPN and install it on your device.
It is worth noting that all three VPNs we have recommended support almost every device and operating system.
That is, it makes no difference to them whether you install these tools on Windows, Mac, iPad Pro, iPhone, or smart TVs.
However, we strongly advise you to obtain any of these tools through legitimate channels.
For example, for PCs or laptops, download the tool from the VPN's official website, and for mobile devices, use the respective stores, such as the Apple store for iPhones and iPads, and the Google Play store for Android phones and devices.
Furthermore, all three of them provide browser extensions, so you can download the browser extension for your respective browser.
The only thing left to do now is to install the software that you have successfully downloaded.
Log in and Establish the Connection
When you have completed the download and installation of your chosen tool, all you need to do is log in to the VPN using your registered credentials.
Once you've connected to your VPN, you'll have complete access to all of these tools' security and privacy features.
However, if you want to customize the VPN tool to meet your specific requirements, you can do so by going to the settings section and changing various parameters.
Location, servers, tunneling protocol, kill switch, standard or double VPN, and other parameters are included.
After you've completed these steps, you can watch your favorite show, join any gaming server, and download whatever you want without fear of being tracked or hacked.
Which VPN is Best for all your needs?
Although many VPNs on the market offer both free and paid subscriptions.
However, keep in mind that not every VPN can meet your specific requirements.
So, to solve this problem, we recommend that you use one of the VPNs listed below, as these tools contain everything you need to gain access to the content you require.
So, let's take a look at these fantastic tools.
NordVPN – 🏆 Winner!

NordVPN is a well-known name in the VPN industry because it is a one-stop shop for all of your VPN needs.
With a footprint of 5500 ram-enabled servers operating from 65+ locations worldwide, it brings some of the most advanced security and privacy features to the table.
One of these features is an unbeatable encryption mechanism that converts your data traffic into unreadable cipher text that no one can read.
In addition to this, NordVPN provides us with a double VPN, a kill switch, split tunneling, multiple concurrent connections, a wide range of supported devices, and other features.
So, if you're looking for a tool that can unlock geo-restricted content or give you access to high-end gaming servers, this is the best option.

Surfshark is the second application on our list.
It is popular among privacy-conscious individuals not only because of its features but also because of its low-cost offerings.
It provides premium packages to suit any type of person with any budget.
However, this does not imply that any security or privacy standards have been compromised.
Surfshark provides every top-tier security feature that any other VPN tool nowadays provides.
Top-tier encryption, warrant canary, native support for streaming and gaming platforms, a large server fleet, and other features are included.
So, if you're on a tight budget but still want to protect your privacy, use this tool. Let us assure you that you will not be sorry.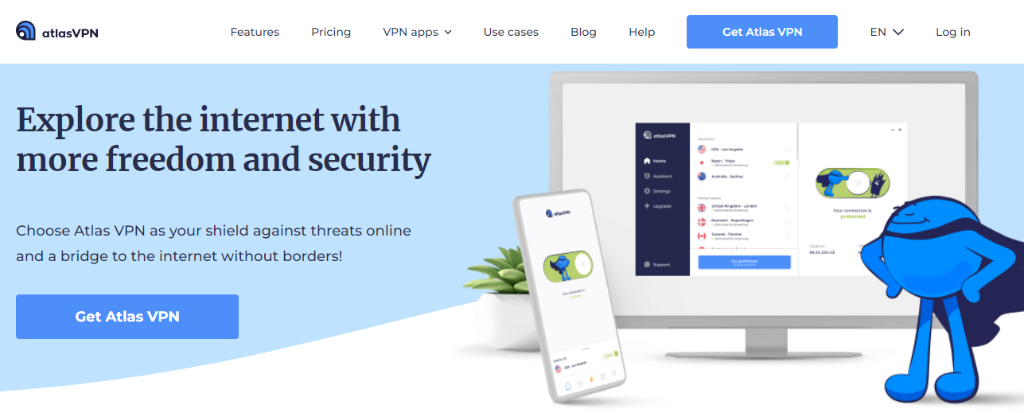 The Atlas VPN is the third option on our list.
Although it is a relatively new name in the market, with fewer servers available, it is a security and privacy juggernaut.
It is one of the few tools that provide a free version with limited features, but even with these features, you are completely secure.
If you want a fully functional tool, you can upgrade to its premium version, which includes an unlimited number of simultaneous connections, a kill switch, protection from security and privacy threats, a top-rated encryption mechanism, and other features.
This tool is compatible with almost every device, so consider it whenever you plan to buy or use a VPN.
FAQs
Is Using a VPN Legal?
Using a VPN is legal in almost every country, as there has been no reported case of someone being detained by a law enforcement agency as a result of using a VPN.
However, using these tools for illegal or unauthorized purposes may land you in hot water.
Can I Use a Free VPN?
Yes, you can use a free VPN, but it is not advised because it does not provide the desired security and privacy.
Although you can use them to get a sense of the services that any VPN provides, for a completely secure footprint, you should opt for a premium version of the best VPN.
Can a VPN Track My Data?
Technically, the VPN can track your data because you are using their servers and tunnels to route your traffic.
However, some VPN tools value their users' privacy above all else, which is why they embed their network with ram-based servers, top encryption mechanisms, and a no-logging policy.
So, instead of picking a random VPN tool, go with one of our recommended VPN service providers.
Conclusion
A VPN is an excellent tool for protecting your digital footprint, and using one is no longer difficult.
Many people, however, remain skeptical.
As a result, we attempted to include everything about these tools that could assist them in making their decision.
We have not only explained how to use a VPN, but we have also listed some of the best tools available.
All you have to do now is choose a premium VPN service provider.