How many devices does Atlas VPN allow?
Well, you'll be pleased to hear that Atlas VPN provides unlimited device connections for both its free and premium subscriptions.
With the free version, you can connect as many devices as you want, albeit with a 5GB monthly data cap and access to only three server locations.
On the other hand, investing in a premium subscription grants you unlimited simultaneous connections, unrestricted data usage, and access to all 45 server locations.
This flexibility makes Atlas VPN a convenient and cost-effective service to protect and manage all of your devices with just one account.
How Many Devices Does Atlas VPN Allow?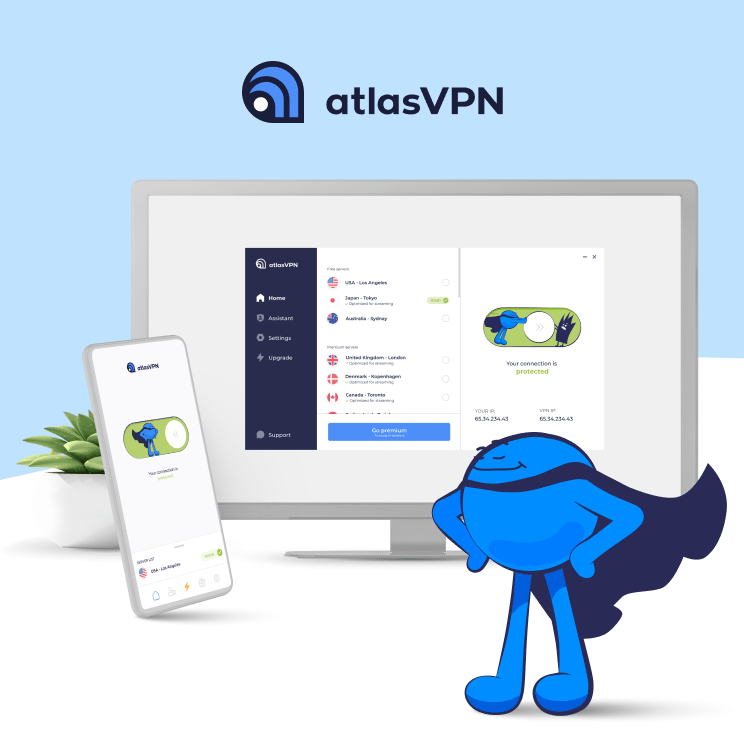 Unlimited Simultaneous Connections
Atlas VPN stands out when it comes to the number of devices you can connect simultaneously.
While the industry standard is around 5 devices for most VPNs, Atlas VPN takes a different approach.
With Atlas VPN, you can connect as many devices as you like to a single subscription.
This feature is perfect for users who own multiple devices or have a household with various users and gadgets.
Supported Devices and Platforms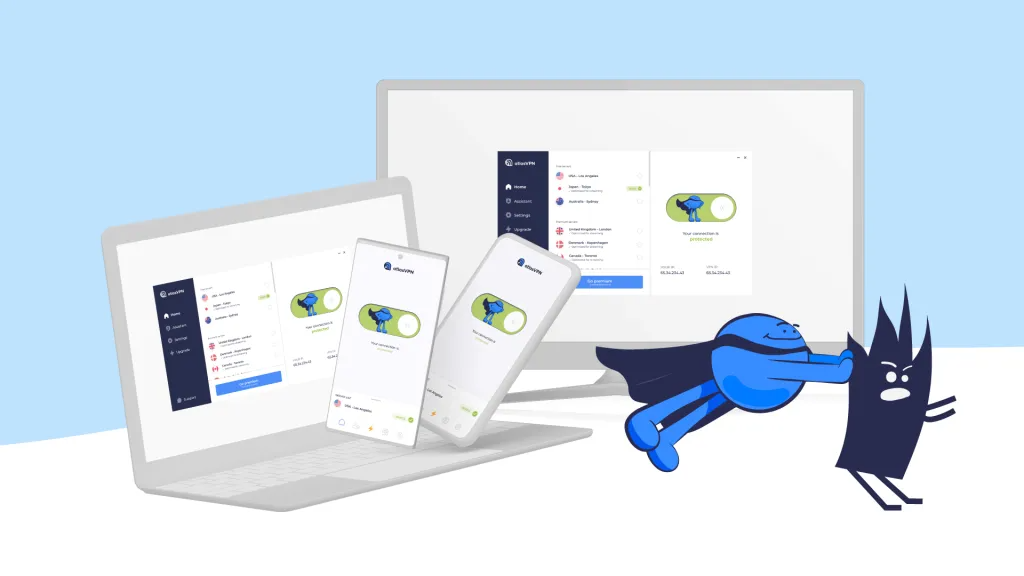 In this section, we'll discuss the devices and platforms that Atlas VPN supports.
Windows
Atlas VPN is compatible with Windows 10 (64-bit) systems.
You can easily install the VPN application on your Windows device, ensuring a secure browsing experience.
MacOS
Atlas VPN supports MacOS 11.0 or later versions.
Installing the VPN application on your Mac device provides you with a reliable and safe browsing experience.
iOS
For Apple mobile devices, Atlas VPN is compatible with iOS 14 and newer versions.
You can download the application on your iPhone or iPad and enjoy secure browsing.
Android
Atlas VPN supports Android 7 or later versions.
This means you can install the VPN application on your Android smartphone or tablet for a secure internet connection.
Linux
Atlas VPN is available for Linux Ubuntu users.
By installing the application on your Linux device, you can ensure that your data remains private and protected while browsing the web.
Android TV
Unfortunately, Atlas VPN does not have a dedicated application for Android TV.
However, you can still use it on your TV by configuring it through a router or other supported devices.
Amazon Fire TV
Atlas VPN is compatible with Fire OS 7 on Amazon Fire TV devices.
You can install the VPN application on your Fire TV and enjoy secure streaming of your favorite content.
Routers
While Atlas VPN does not have a dedicated application for routers, you can configure the VPN service on some routers by following specific manual setup instructions.
This allows you to protect all the devices connected to your router, ensuring secure browsing for everyone at home.
VPN Features and Performance
Security and Privacy
Atlas VPN provides a strong focus on security and privacy.
With their no-logs policy, you can be sure that your browsing history and personal data will not be stored.
This means that ISPs, governments, and other entities won't be able to access your information, giving you peace of mind when using the internet.
Encryption and Protocols
Atlas VPN uses leading encryption methods and protocols to ensure your data is secure while being transmitted through their network.
With the combination of AES-256 encryption and WireGuard protocol, you can trust that your data will be well-protected against potential threats.
Speed and Connection Quality
Speed is essential when it comes to a VPN service, and Atlas VPN delivers in this aspect.
Although connection speeds may vary depending on your physical location and server selection, you can generally expect a smooth and stable connection.
You may experience slightly higher ping times compared to your regular ISP connection, but this is normal for VPN services as it requires data to be routed through the server network.
Server Network and Locations
Atlas VPN has an extensive server network, with locations spanning across North America, Europe, and other regions.
This ensures that you can find a suitable server near your location, which helps to improve your connection quality and minimize latency.
Key server locations include popular cities such as Los Angeles, New York, and various locations throughout Europe.
Streaming Service Compatibility
One of the benefits of using Atlas VPN is its compatibility with streaming services like Netflix.
By connecting to a server in the desired country, you can access region-specific content and bypass censorship restrictions imposed by certain governments.
Keep in mind that streaming quality may be affected by connection speeds, so choosing a server location close to your geographical area is recommended.
Subscription Plans and Pricing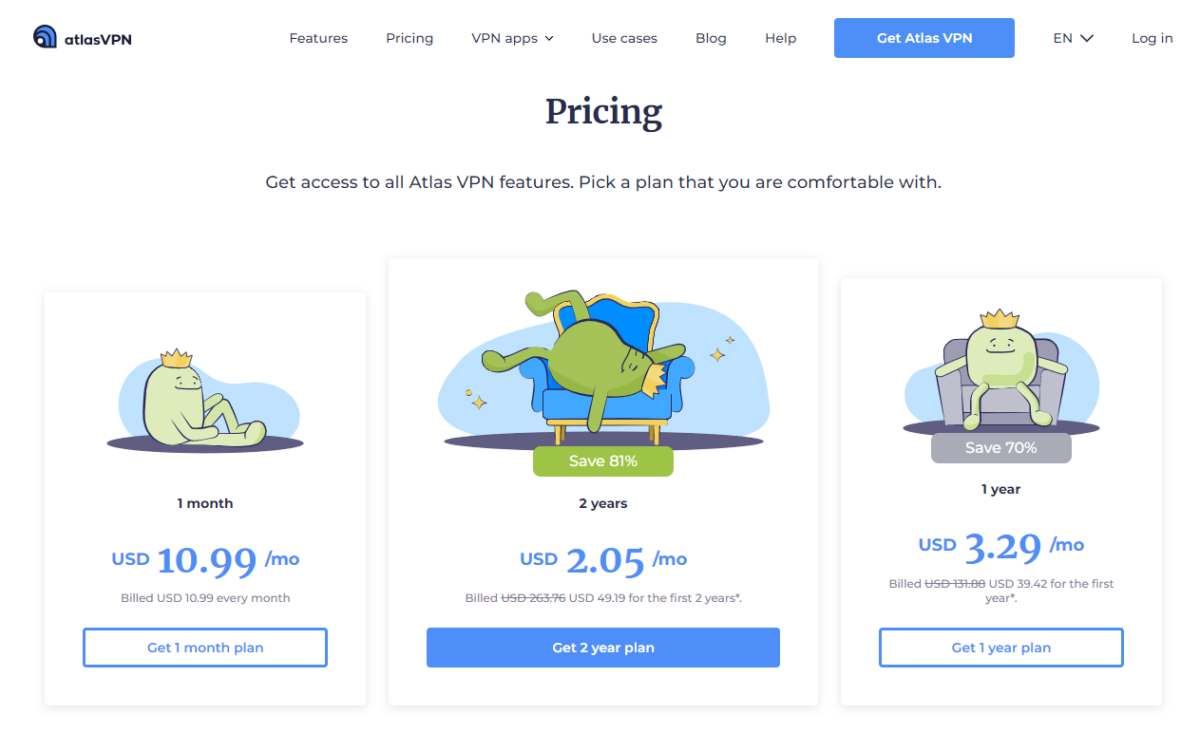 Free Version
With the Free Version of Atlas VPN, you can connect an unlimited number of devices to your account.
However, the free version has certain limitations compared to the premium subscription.
Your free account comes with 5GB of data per month and provides access to only 3 server locations from the provider's 45 server options.
Premium Version
For a superior experience, Atlas VPN offers a Premium Version that unlocks all features and benefits, including unlimited simultaneous connections.
This means you can use Atlas VPN on all your personal devices without worrying about any restrictions.
The premium version also provides access to all server locations, enhanced online security, and faster average speeds for better performance.
To purchase a premium Atlas VPN subscription, simply provide your email and choose a preferred payment method (such as credit card).
Once you've completed the transaction, you can download the application on your supported devices, like Amazon Fire TV.
Discount Offers
Atlas VPN occasionally offers special discounts on their subscription plans.
One such offer is the 36-month plan, which costs $1.83 per month ($65.88 total cost).
This long-term subscription allows you to enjoy all the premium features of Atlas VPN while saving a significant amount of money compared to a monthly plan.
Additional Features and Support
Split Tunneling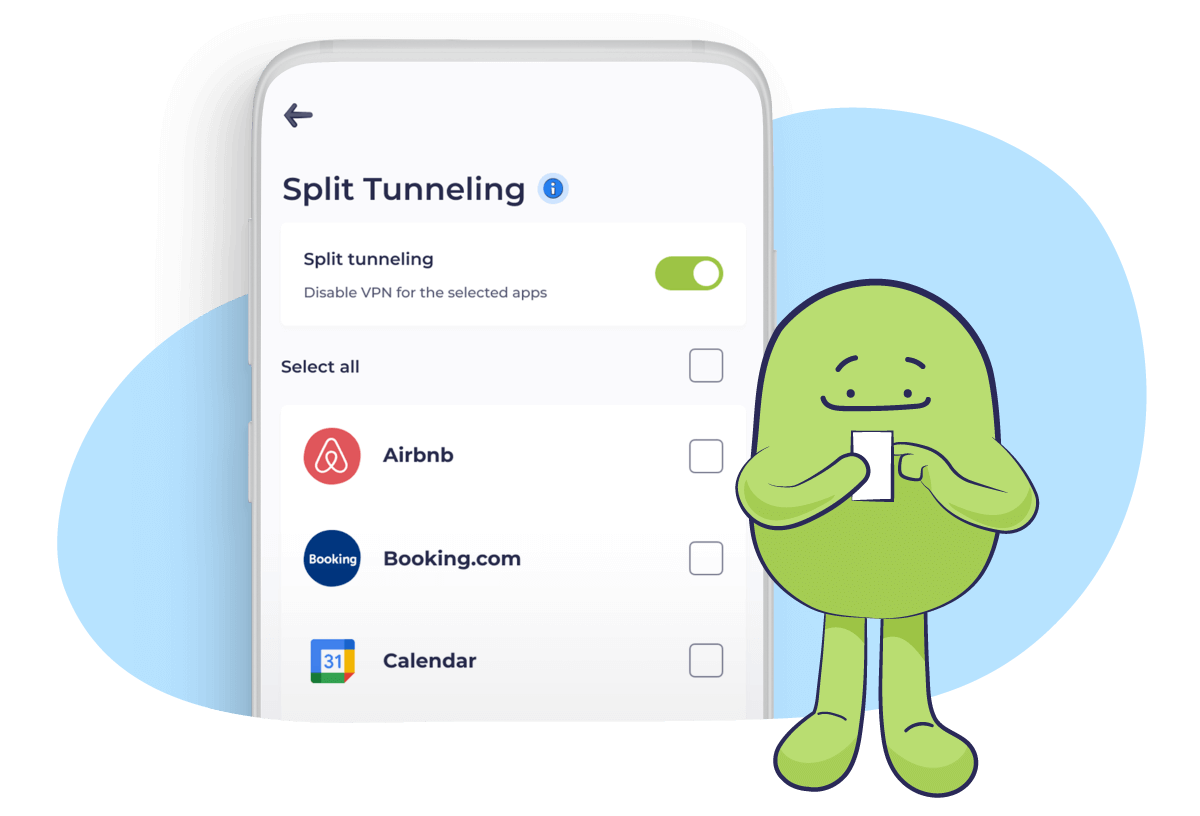 Split tunneling allows you to choose which apps or websites should use the VPN connection while the rest of your traffic remains unprotected.
This feature gives you more control over your internet connection and helps you manage your data usage, especially when using premium VPN services like Atlas VPN.
Data Breach Monitor
Atlas VPN's Data Breach Monitor keeps an eye on your email and protects your online identity.
If a data breach occurs involving your registered email address, you'll be alerted immediately, allowing you to take necessary actions to secure your online accounts.
Tracker Blocker
Atlas VPN offers a built-in tracker blocker, enhancing your privacy while browsing.
As you surf the web, the tracker blocker prevents third-party websites and advertisers from following your online activities, securing your personal information and keeping your browsing history private.
Customer Service
Atlas VPN excels in providing reliable customer service.
If you encounter any issues, you can contact their support team through a variety of channels, such as email or live chat.
Additionally, you can explore their website for helpful resources, like FAQs, tutorials, and guides, to assist you in troubleshooting common VPN-related problems.
With features like split tunneling, data breach monitor, tracker blocker, and a dedicated support team, Atlas VPN takes the necessary steps to ensure your online experience is safe and private.
This, combined with strong encryption methods like WireGuard and IKEv2, makes Atlas VPN a great choice for protecting your online activities.