Google Ads is one of the most popular online advertising platforms in the world.
This platform lets organizations make and run advertisements that show up on Google's search engine results, or SERPs.
Plus, you get exposure across other websites that are within the Google Display Ads Network.
You will learn more from the following Google Ads statistics.
Google Ads is a pay-per-click (PPC) advertising platform, which means that businesses only pay when someone clicks on their ad.
This makes it a very cost-effective way to reach new customers and grow your business.
In this article, we will look at some of the most interesting Google Ads statistics.
We will also discuss how you can use these statistics to improve your own Google Ads campaigns.
As you will see in this article, Google Ads is an enormously powerful tool that can help businesses of all sizes grow and succeed.
If you are not already using Google Ads, I encourage you to try it.
Key Statistics
Google Ads generates 97% of Google's revenue.
Google Ads generates over $100 billion in revenue each year.
There are over 2 million active Google Ads advertisers.
The average click-through rate (CTR) for Google Ads is 2.85%.
The average cost-per-click (CPC) for Google Ads is $2.32.
The average conversion rate for Google Ads is 3.2%.
For every $1 spent on the ad, Google generates a profit of $8.
It costs an average of between $1 and $2 to run ads on Google Ads.
90% of businesses that use Google Ads say it is effective.
5% of businesses that use Google Ads say it helped to achieve business goals.
Google Ads Revenue Statistics in 2023 
Let's find out what Google's revenues look like in this section.
1. Google Ads Generates 97% of Google's Revenue.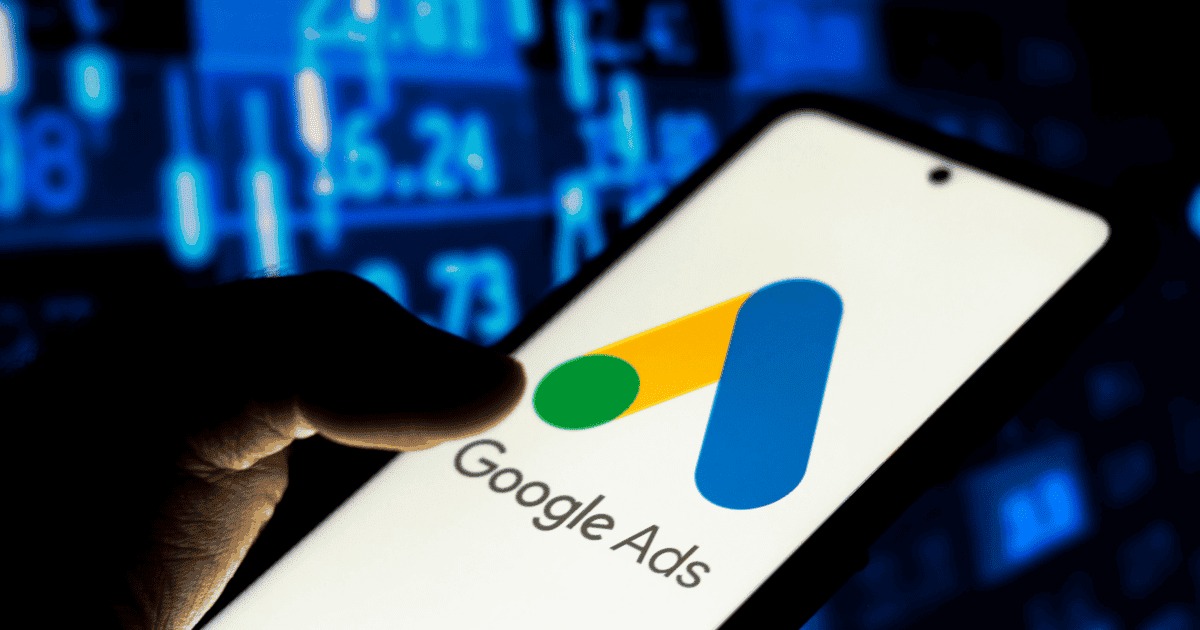 In 2022, Google's ad revenue accounted for $224.47 billion (USD), which was generated through Google Ads.
For perspective, Google's total revenue in 2022 came to $279.8 billion (USD). Google gets around 97% of its revenue from Google Ads.
Not only did Google Ads generate most of Alphabet's (Google's) revenue, it also played a key role in helping businesses to generate more revenues.
(Demand Sage, Statista)
2. Publishers Get 68% of The Revenue from Their Ad when They Appear on Google Ads.
When businesses use Google Ads as their advertising platform, they get 68% of the revenue from the ad while Google gets 32%.
Google AdSense is part of Google's overarching advertising platform that pays when the provided ads are displayed on your site.
Naturally, those ads need engagement, so marketing is part of all types of advertising.
(Demand Sage, SEMRush)
3. Google Ads Has Over 2 Million Active Advertisers.
More than 2 million advertisers are actively using the Google Ads platform to reach out to their audiences and/or potential customers.
Due to the popularity of Google's search engine, advertising on the ad platform is beneficial and vital to exposure.
(AI Stratagems)
Google Ads Costs and Metrics Statistics
Now, we will talk about what it costs to run ads on Google Ads and the metrics involved.
4. The Average CTR for Google Ads Is 1.91%.
When measuring the click-through-rate (CTR) across all industries, the average CTR is 1.91% on Google's search network.
On the Google display ads network, the CTR is 0.35%.
Dating and Personals is the industry with the highest CTR at 6.05%. For most industries, if you can get between a 4% and 6% CTR, that's considered good.
(Wordstream 2022, WordStream 2023)
5. The Average CPC for Google Ads Is $2.32.
The data tells us that the average CPC (cost-per-click) rate was $2.32 in 2021 for Google Ads search. for Google Ads Display advertising, that average CPC is $0.67.
Ad costs on the Google Ads platform will vary according to industry, the quality of your ad content, and other metrics that Google grades for ads.
(AdBraze)
6. The Average Conversion Rate for Google Ads Is 3.2%.
The average conversion rate among those who click on paid ads in Google Search accounts for 3.2% out of all site visitors.
So, when you create relevant and engaging ads for your target audience, you're more apt to want to look at your products and services.
That equals clicks and website traffic. Potentially, it equals loyal customers over the long run.
(BrightBid)
7. For Every $1 Spent on The Ad, Google Generates a Profit of $8.
According to Google, a business can make an average of $2 for every $1 they spend on their Ads platform.
That's pretty significant in the scheme of things.
Google estimates that for every $1 you spend on Google Ads, you can get $8 in profits via Google Search and Ads.
Google considers this a conservative figure for a return on your dollar.
(Google Economic Impact)
8. Cost-Per-Click (CPC) on Google Ads Costs $1 to $2 on Average.
If you're wondering how much it costs to advertise through Google Ads, that could be a long answer, so we will give you the basics.
The cost-per-click (CPC) is decided by Google's AdWords Intelligence.
Your ad gets an Ad Rank score which is multiplied by your CPC bid.
On average, the cost-per-click falls between $1 and $2 for the Search Network. On the Display Ad Network, it's usually under $1.
(Scorpion)
9. The Average Company Spends Over $1.312 Million (USD) on Google Ads.
According to research, the average company from a study spent an estimated $1,311,768 per year on Google Ads.
This correlates to the fact that the average company enjoys 177,267 sessions over the year on the Ads platform.
E-Signature, VoIP, and Unified Communications and Consulting were companies among those that spent the most on Google Ads.
(MediaPost)
10. Google Ads Campaigns Can Generate a Return on Investment (ROI) of Up to 200%.
According to Google's Ad Help site, Calculating ROI (return on investment), you divide: (Revenue-cost of goods sold)/Cost of goods sold.
Therefore, if you're selling something that costs $100 to make and it sells for $200.
Now you spend $600 to advertise on Google Ads, and then get $1200 in sales. Your Ads cost comes to $200 for a total of $800.
Your return on investment (ROI) is 50% based on $1200+$800 divided by $800 which equals $400. Divide $400 by $800 to get 50%.
(Google Support)
Google Ads Usage Statistics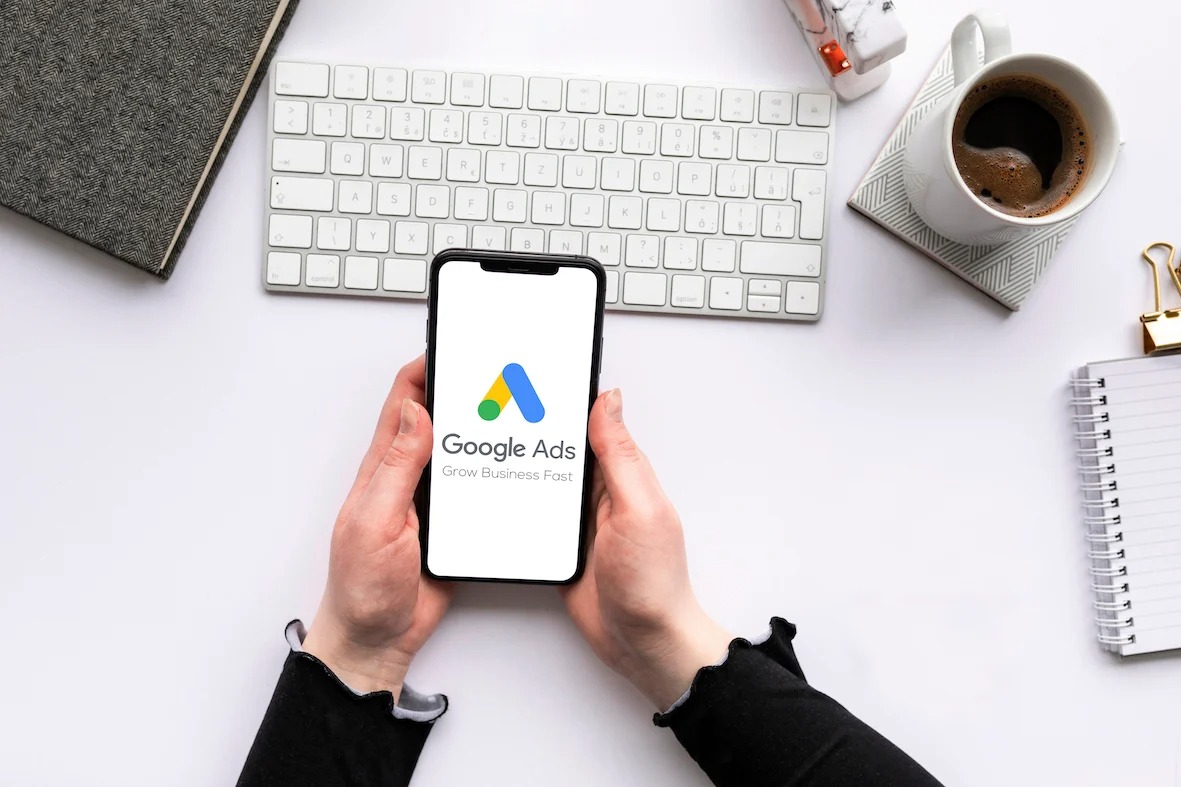 In this final section, we'll discuss a few statistics about Google Ads usage in general.
11. Almost 63% of People Have Clicked on Google Ads.
The statistics show that 63% of people say they have clicked on a paid ad in the Google search engine results.
Consider that advertisers can place ads on Google Maps, through the search network, Google Shopping, Google Images, and other platforms within the Google Ads network.
(Demand Sage)
12. 80% of Organizations Use Google Ads for PPC Campaigns.
PPC is short for pay-per-click. Advertisers only pay when their ads get clicks. It's not surprising that 80% of companies use Google Ads for PPC.
(Enterprise Apps Today)
13. Approximately 33% of The Mobile Ads Are from Google.
With mobile shopping and spending on the rise, 33% of the ads you see on mobile are from Google Ads.
(Demand Sage)
14. Pay-Per-Click (PPC) Generates Twice the Visitors than SEO.
Search engine optimization (SEO) is important to ranking on Google and getting found on social media, etc.
However, when it comes to Google Ads, PPC (pay-per-click) generates twice as many visitors than SEO does.
(TechJury, The Social Shepherd)
15. 60% of Smartphone Users Contacted a Business from A Google Search.
Now that we have click-to-call features through Google search, consumers with smartphones can call businesses more easily than ever.
(Demand Sage)
16. 65% of Customers Intend to Make a Purchase when Clicking on Google Ads.
It's likely that it's so easy nowadays to make a purchasing decision that 65% of consumers intend to buy something when they click on an ad.
(WordLead)
17. 59% of Consumers Say that They Prefer to Use Online Searches to Find Purchase Recommendations.
Consumer Insights on Think with Google shows that 59% of consumers want to get helpful recommendations online.
In contrast, 28% said they preferred in-person recommendations.
(Demand Sage)
18. A Whopping 93% of American Consumers Use the World Wide Web to Find Local Businesses.
With the prevalence of smartphones nowadays, it's no big shock to learn that 93% of American consumers search the web to find local businesses.
(TechJury, Think with Google)
19. 72% of Marketers Say They Plan to Increase Their Ad Spending.
Knowing how effective online advertising is, 72% of marketers are saying they plan to continue to increase their ad spend.
(WordLead)
20. 41% of Online Consumers Claim to Trust Online Advertisements.
Advertising has always had its unbelievers, but 41% of consumers still say they trust online ads.
(Demand Sage)
FAQs
What is Google Ads?
Google Ads is an advertising platform that supports PPC (pay-per-click) advertising.
PPC lets advertisers make and run ads that show up on Google's search results.
In other words, the SERPs. It also gives you exposure to other websites in the Google Network.
How Does Google Ads Work?
When you create a Google Ads campaign, you will need to choose keywords.
Keywords are the words or phrases that people use when they are searching for products or services like yours on Google.
You will also need to set a budget and choose how much you are willing to pay each time someone clicks on your ad.
Once your campaign is up and running, your ads will appear when someone searches for one of your keywords.
You only pay for these campaigns when a user clicks your ads.
What Are the Benefits of Using Google Ads?
There are many benefits to using Google Ads, including:
Engage with a broader audience: Google Ads lets you reach out to consumers who are searching for products or services that are like yours on the Google network.
Get in front of potential customers when they are ready to buy: Google Ads appear at the top of search results pages, which means that they are seen by people who are already interested in what you have to offer.
Monitor and track your results: Google Ads provides detailed reports that show you how many people are seeing your ads, clicking on them, and taking desired actions, such as visiting your website or making a purchase.
Get started quickly and easily: Google Ads is easy to set up and use, even if you are not a marketing expert.
What Are the Costs of Using Google Ads?
You only pay when someone clicks on your ad, so the cost of Google Ads is very affordable.
The amount you pay will depend on a few factors, including the keywords you choose, the competition for those keywords, and your budget.
How Do I Get Started with Google Ads?
Getting started with Google ads requires you to create an account and then set up your first campaign.
Here are the steps to do that.
Step 1: Visit the Google Ads website, then click the "Start Now" button.
Step 2: Enter your business information and create an account.
Step 3: Choose your campaign type.
Step 4: Choose your keywords.
Step 5: Set your budget.
Step 6: Write your ad copy.
Step 7: Review your campaign and launch it.
Once your campaign is up and running, you can track its performance and make changes as needed.
Where Can I Learn More About Google Ads?
There are many resources available to help you learn more about Google Ads.
You can find these resources on the Google Ads website, as well as in books, articles, and online courses.
Conclusion
It's safe to say that Google Ads is a powerful tool that can help businesses of all sizes reach new customers and grow their business.
If you are not already using Google Ads, it's worth trying.
If you're looking for a way to reach new customers and grow your business, Google Ads is a great option.
With a little planning and effort, you can create successful Google Ads campaigns that will help you achieve your business goals,
We hope these Google Ads statistics have helped you learn more about this advertising platform and how to use it to your benefit.
Sources