Pay-per-click (PPC) is one of the most potent online marketing practices, due to its dynamic audience targeting.
We have gathered the most recent PPC statistics for our readers.
PPC is a business strategy where you pay your preferred service provider, like Facebook or Google to get your offerings to the desired audience.
The "pay per click" (PPC) model means you only pay the ad provider when you receive actual clicks on your ads from real people.
Through this model, businesses can reach out to the target audience they want without wasteful spending.
The PPC industry is growing and on the rise among providers and companies alike that are profiting from it.
Here are some essential PPC stats to help you develop a solid marketing strategy and choose the best platform for advertising and promoting your products or services.
Key Statistics
74% of brands and 79% of agencies say that PPC is a major driver for business.
59.7% of internet users said they didn't know the difference between paid and organic search results.
40% of agencies and brands believe their PPC advertising budget is lower than it needs to be.
92% of PPC ads aren't seen by users.
65% of small-to-medium-sized businesses use PPC advertising.
52% of PPC clicks represent mobile users.
60% of online consumers click on mobile ads at least once per week.
The average conversion rate coming from Google Ads on mobile accounts for 3.48%.
Google owns 92.61% of the global search engine market share.
The Google Display Network is the leading PPC ads platform.
General PPC Statistics in 2023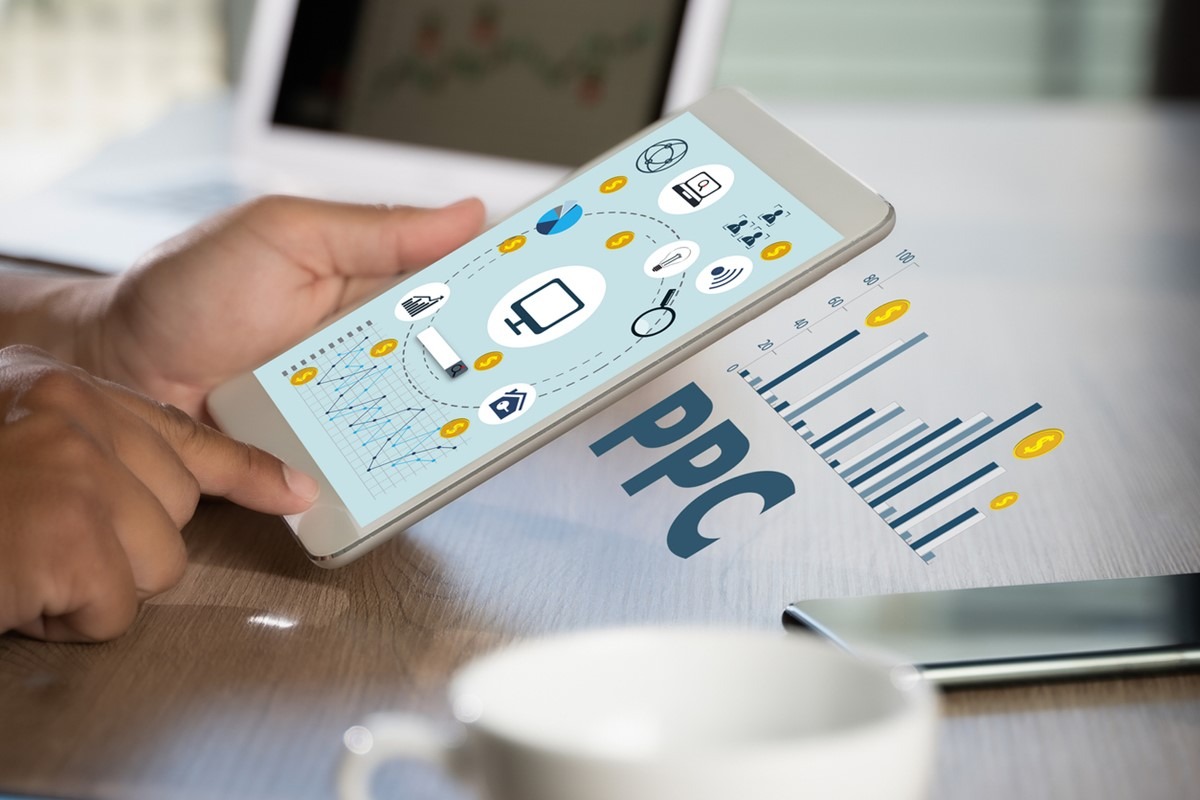 1. 74% of Brands and 79% of Agencies Say That PPC is a Major Driver for Business.
In a Brainlabs 2019-2020 survey of 500 influencers, decision makers, brands, agencies, and marketing professionals, 74% of brands and 79% of agencies said that PPC advertising is an effective driver for their business.
(Brainlabs)
2. 59.7% of Internet Users Said They Didn't Know the Difference Between Paid and Organic Search Results.
A study from 2017 revealed that almost 60% (59.7%) of survey respondents admitted that they didn't know the difference between paid and organic search results on Google.
Changes in the layout for formatting paid ads have made this more challenging.
(Marketing Tech News, Smart Insights)
3. 40% of Agencies and Brands Believe Their PPC Advertising Budget is Lower Than It Needs to Be.
Brands and agencies are enjoying higher conversion rates than ever, mostly due to PPC advertising.
Due to this phenomenon, they are getting hungrier and hungrier for higher conversions.
The biggest issue that faces brands and agencies today is their current PPC advertising budget.
After all, PPC ads cost more than SEO ads.
(Social Media Today)
4. 92% of PPC Ads Aren't Seen by Users.
Even though PPC advertising is used by many brands and businesses, 92% of those ads go unnoticed.
The term used for this phenomenon is "ad blindness", which happens the most with banner ads.
Selective ad awareness is another term for ad blindness among website visitors.
(KOL)
5. 65% of Small-to-Medium-Sized Businesses Use PPC Advertising, or Have at Least Tried It.
PPC statistics from 2022 show that 65% of small and medium-sized businesses have either tried PPC advertising or are currently using it.
PPC advertising is unique and is growing in popularity among businesses willing to increase their PPC advertising budget.
(Medium)
PPC Mobile Statistics
6. 52% of PPC Clicks Represents Mobile Users.
Mobile PPC clicks account for 52% of all paid-per-click ads online.
If this doesn't prove how crucial it is to be mobile-friendly with your ads in addition to your other marketing efforts, we don't know what does.
(BizTraffic)
7. Research Shows that Over 60% of Online Consumers Click Mobile Ads At least Once Per Week.
It shouldn't surprise you to know that over 60% of online consumers click mobile ads at least once per week.
Let's face it, we all walk around with our mobile phones in our hands and use our mobile phones for searching, especially when we are out and about.
(Business Insider)
8. Before the End of 2023, Mobile Ad Spending Will Account for 75% of All Digital Advertising Dollars.
Projected data reveals that sometime during 2023, mobile advertising spending will make up 75% of all digital advertising dollars.
In Western Europe, this figure accounts for 71% of all digital ad spending.
In Canada and the United States, we may see 68% of all digital ad spending going to mobile advertising.
(Digital Tribune)
9. The Average Conversion Rate Coming from Google Ads on Mobile Accounts for 3.48%.
Google Ads on mobile accounts for a 3.48% average conversion rate on its search network.
These figures are starting to catch up to desktop figures on Google Ads.
Regardless, you should be using PPC ads for mobile.
(WordStream)
Google Ads PPC Stats
As of April 2023, Google leads in the search engine market with 92.61% of the market share.
Bing is second but has only 2.79%. On mobile, Google has a 95.369% market share, outpacing the rest of the world's search engines.
Therefore, it makes sense to use Google PPC Ads.
(Statcounter)
11. The Google Display Network is the Leading PPC Ads Platform.
Google features more than 2 million websites. No wonder the leading PPC ads player is the Google Display Network.
The point of reference for this data relates to how many websites and businesses are part of the Google display ad and search ad networks.
(Google Ads, Google Ads Help)
12. Google Display Ads Reach Over 90% of the World's Internet Users.
Display campaigns on Google are known to reach more than 90% of global internet users, of which 94% are in the United States.
You can only imagine how well your display ads could perform on Google based on this data.
(Google Ads, Google Ads Help)
13. Google PPC Ads Deliver 200% ROI.
The average business that spends $1 on Google Ads gets back $2 in revenue. That represents a 200% ROI just from PPC Ads on Google's platform.
Your ROI depends on how well your industry or ads perform, but the potential is there for huge returns.
(Your Marketing People)
14. Google recommends a PPC ad budget of between $10 to $50 per day for beginners.
Google's biggest tip for new advertisers is to start small. They recommend that you start with an average daily PPC ad budget of between $10 and $50 (USD).
Google also recommends that you check your PPC ads account daily.
(Google Ads Help 2)
15. Professional services have an average of 9.3% in conversions for Google PPC ads.
Your industry will affect how well your Google PPC ad campaigns perform. For instance, professional services average 9.3% in conversion rates, while the healthcare industry averages 5.6%. Both conversion rates are above the 2% to 3% benchmarks.
(Mayple)
Other PPC Ad Network Statistics
16. Bing supports small and medium-sized businesses by offering lower cost ads.
If you use Bing as part of your ad network for PPC, you will find you spend less. Your marketing budget for Google Ads would require that you have at least a monthly budget of $2,000 (USD).
However, with Bing, you may need $400 to $7000 (USD) each month.
(Entrepreneur, Instapage)
17. Facebook PPC Ads deliver an average conversion rate of 9.21%.
The highest average conversion rate for PPC ads on Facebook is in the Fitness category at 14.29%. The healthcare industry makes a good showing with an average conversion rate of 11%. Overall, PPC ads on the Facebook Ads network have an average conversion rate of 9.21%, which is well above the benchmark for all PPC ad conversion rates (2% to 3%).
(WordStream)
18. Four Million Advertisers Use Facebook Stories Ads Monthly.
Every month, four million advertisers place ads via Facebook Stories.
Why? Because the statistics say that 58% 58% of people who viewed a Story shared by a business browsed a website and another 50% said they went to the website to buy a service or product.
(Facebook, Hootsuite Blog)
19. Amazon's Average PPC Ad Conversion Rate is Around 10%.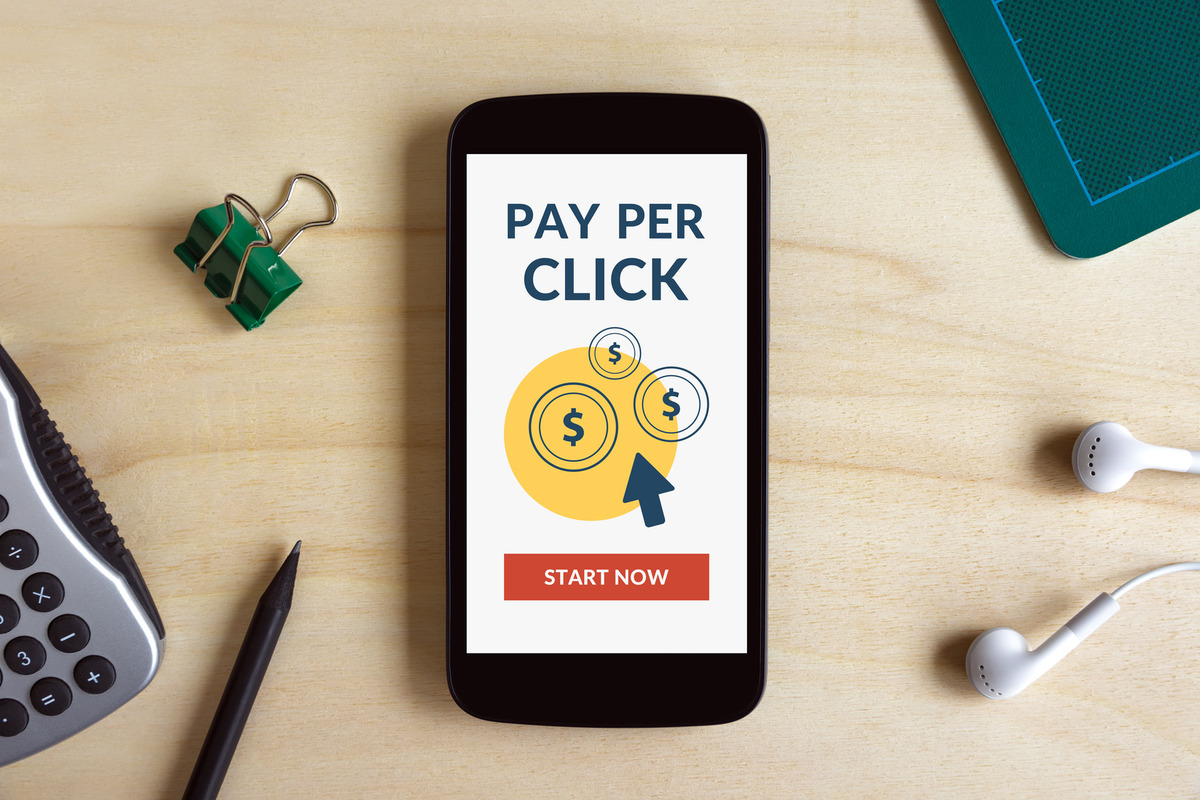 The statistics for the average conversion rates for Amazon's advertising platform float at around 10%.
We base this data on averages even though that doesn't address average conversion rates across all industries on the platform.
(AdBadger)
20. Amazon Sponsored Ads account for 85% of all Amazon's ad spending.
Amazon is known as the third most popular ad platform, falling behind Facebook (#2) and Google (#1).
Amazon provides a superb opportunity for marketers to watch their PPC ad campaigns achieve their full potential.
No matter what the product search is, 66% of product searches start on the Amazon website.
(Merkle)
FAQs
What is PPC?
PPC is short for pay-per-click, which is a digital ads model where advertisers pay a fee for each real click on their ads.
So, you're paying for targeted website visits to an app, landing page, or website. 
When PPC performs as it should, the fees businesses pay are trivial. For instance, if you pay $2 for a click that results in a sale of $200, you have earned a nice profit. 
What Is a PPC Ad Network?
As with any advertising provider, PPC ad networks are platforms that allow you to create effective ads that will be delivered online to capture the attention of targeted users. 
Google Ads, which used to be Google AdWords, is one example of an ad network. 
To create a PPC ad campaign, you can use Facebook Ads, Google Ads, Microsoft Advertising, or another similar platform. 
You will choose your ad network according to the audiences they target. If you use Microsoft Advertising, your ads will be promoted across Bing. 
Where Do Your PPC Ads Get Placed?
You can choose a lot of your own options for PPC ads placement. For instance, they can show up in search results, on third-party websites, or on social media.
Where they get placed depends mostly on what ad network you choose. 
Google Ads has a network of over 2 million websites, which is one reason it's such a popular platform for PPC ads. Bing ads show up across Bing's network. 
Social media PPC ads are placed on social media sites and appear across the social network you choose.
Facebook, Twitter, Instagram, LinkedIn, and YouTube all have ad networks.
What Elements Determine PPC Ad Costs?
PPC advertising costs depend on numerous factors such as your bid, targeting, and the quality of your ad. 
Bid: Yes, bidding is how you decide what you're willing to spend for someone to click your PPC ads. You may pay less, but you will never pay more than what you bid.
Targeting: Your keywords and demographics also play a role in the cost of PPC ds. 
Quality: The quality of your ad matters as networks do have quality scores that impact the quality and relevance of PPC ads. 
Hint: High quality ads can cost less than low-quality ads. 
Conclusion
Among marketers, brands, advertisers, and businesses, some claim that SEO is better and less expensive than PPC advertising.
The truth is that both have their place in the marketing arena and should have a piece of your advertising budget each month.
It's smart to know the benchmarks set for PPC advertising so you can set goals to achieve the benchmark and then surpass it.
The overall average conversion rate for PPC advertising across all industries is between 2% and 3%.
Remember to set realistic goals as a beginner to avoid disappointments.
Pay-per-click ads are worth the effort and money. They are more likely to generate sales resulting in revenue than other kinds of advertising.
That doesn't mean you should neglect other forms of advertising since it's important to diversify your advertising portfolio to get the most from your ad budget.
Also, don't forget your conversion rates and advertising costs will depend on your industry, the platform you use, and how you use targeting.
We hope you have enjoyed reading this article about PPC statistics and that you can use this information to boost your own marketing efforts across ad platforms.
Sources