Facebook was founded in 2004 and is owned by Meta Platforms, which is owned by Mark Zuckerberg.
Facebook is a social media platform that brings friends, family, acquaintances and brings new friends with like minds together.
We know how to use Facebook, but how many employees does Facebook have?
Contrary to what some people believe, Facebook (Meta) isn't exclusively made up of artificial intelligence, machine learning, and algorithms.
There are humans behind the curtain.
Let's find out how many humans are working for Facebook behind the curtain and what the workplace looks like.
Key Statistics
Facebook currently employs 65,964 people.
Facebook announced layoffs in November 2022.
Another round of layoffs for March 2023 was announced.
Laid off employees are getting at least 16 weeks of severance pay.
Career support and health insurance are in place for laid off employees at Facebook.
1. How Many Employees Does Facebook Have in 2023?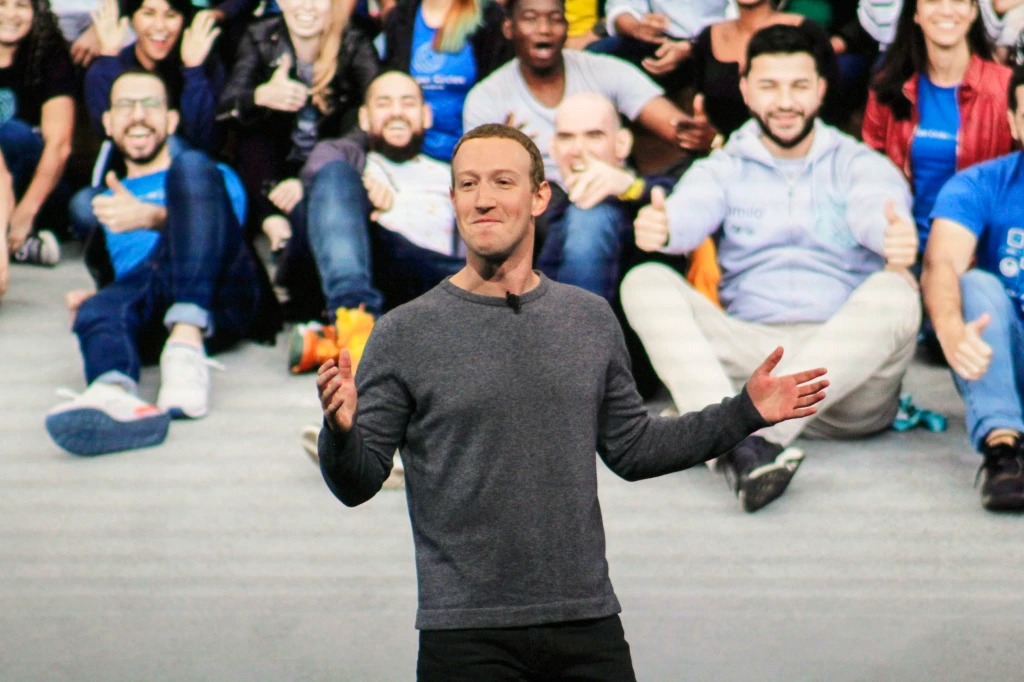 Data from March 2023 shows that Facebook currently employs 65,964 people.
In November 2022, Facebook had 75,964 employees and before that in September 2022, 87,314 people were working for Facebook.
The decline between September 2022 and March 2023 is directly related to Meta's employee layoffs.
(FourWeekMBA)
2. Why Are There Declining Employee Numbers at Facebook?
In November 2022, Facebook's parent company, Meta announced its intentions to lay off 13% of its employee base, which represented 11,000 jobs.
According to US News, the claim was that its unstable revenue was creating the need to let some employees go.
This is not an uncommon occurrence since Google (Alphabet), Twitter, Microsoft, Zoom, and other tech companies that rapidly hired people during the global pandemic are also laying off employees.
So, for now, no one is saying it's because of AI or ML.
Furthermore, Zuckerberg announced another round of layoffs for restructuring the company on March 14, 2023.
Zuckerberg's open letter said, "Overall, we expect to reduce our team size by around 10,000 people and to close around 5,000 additional open roles that we haven't hired yet."
(Associated Press, CBS News, FourWeekMBA, Meta Newsroom 2023)
3. What is Facebook Doing About the Employee Layoffs?
As we are seeing across the recently implemented layoffs across companies like Amazon, Facebook, and Google, these companies are not leaving their former employees out to dry.
Here's what Facebook/Meta is doing in the wake of its layoffs.
In November 2022, Mark Zuckerberg wrote an open letter to Meta employees and laid out what benefits they were offering those who are being and have been laid off.
Employees in the United States have or will receive the following with layoffs.
16 weeks of severance plus two extra weeks for each year of employment with no cap.
Pay for all remaining paid time off (PTO).
Health insurance coverage costs for an additional six months after layoffs.
All employees are to get their November 15, 2022, RSU vesting.
Three months of career support and services alongside an external vendor for access to job leads not yet published.
Immigration support for those with visas who need it.
Meta has been working with employees in other countries to abide by the laws and regulations for employment to be as fair as possible in the wake of layoffs.
So, employees aren't being laid off and left to entirely fend for themselves.
They will have support and resources to sustain them and help with getting new jobs.
(Meta Newsroom 2022)
4. What Job Positions Does Facebook Offer?
Even in the wake of job layoffs, Facebook does have some job openings for which they will be or are hiring.
What are some global jobs included at Facebook?
Project Management
Critical Facility Engineer
SiteOps Global Systems Engineer
Data Center Production Operations
Researchers
Remember that Facebook is owned by Meta, which is the parent company for Facebook, Messenger, Instagram, WhatsApp, Meta Quest, and Workplace.
Internship and Full-time positions are being offered from the website's career page.
The types of jobs available depend on your location.
It's important to note that hiring is limited to just a few positions at this time as they are laying off employees in specific departments but hiring for crucial areas.
Meta does hire people across 28 countries.
(Meta Careers, Meta Careers 2)
5. What Does Facebook's Workforce Look Like?
Due to recent layoffs, data for 2022 and 2023 regarding diversity at Meta/Facebook are yet to be analyzed.
However, in 2021, here is how Facebook's Workforce looked.
In the United States, Facebook's workforce consists of 45.6% of women, underrepresented minorities, veterans, and people with disabilities.
Facebook boasted a 38.2% increase in African American (Black) leaders and another 30% across people of color including Hispanics and Asians.
2021 saw 21% Hispanic or Black non-technical employees
44% of its employee base was women (global)
20.4% of underrepresented minorities
4.7% of people with disabilities
2.4% veterans
10.6% LGBTQ+
36.7% female leaders
63.3% male leaders
24.8% female in tech
75.2% male in tech
59.6% female in non-tech
40.4% male in non-tech
Meta says it's dedicated to creating an environment of equality in the workplace.
6. How Satisfied Are Facebook Employees?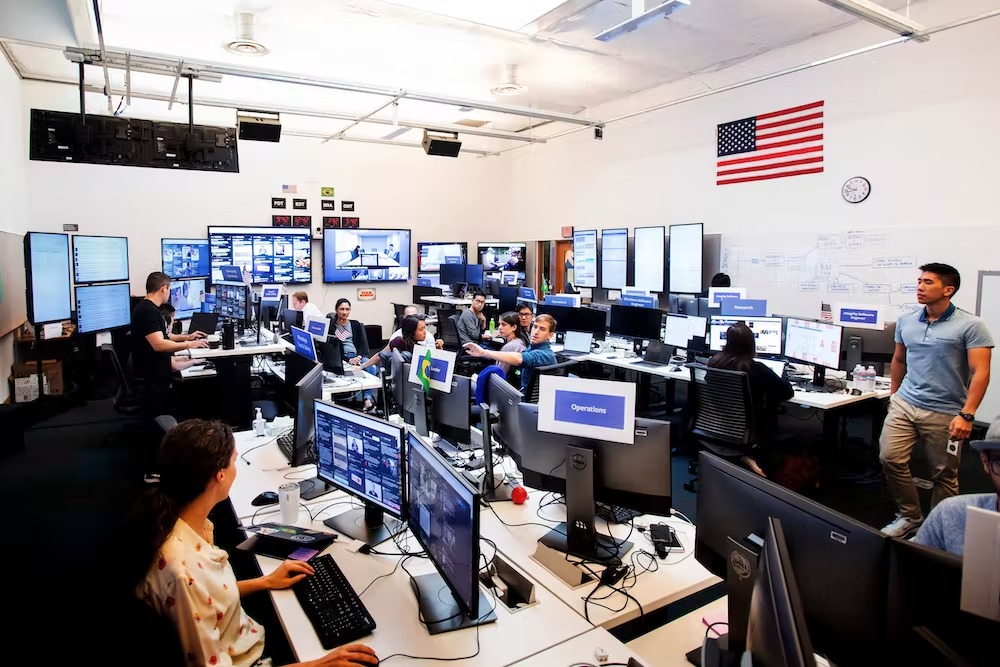 According to Comparably, Meta is listed in the Top 5% of companies of similar size for happiness scores.
An overall A+ has been given to Meta with an 85% out of 100% happiness score.
According to this data, 83% of Meta/Facebook employees feel they get fair pay and another 84% say they are happy with their benefits.
In terms of creating a positive environment, employees give Meta an 84% happiness score.
The administrative department reveals a 90% satisfaction score, which is the highest score across all Meta departments.
In communications and ethnicity, Meta scored 88% in satisfaction.
Departments that scored the lowest include customer success (55%) and tenure (73%).
This data is based on nearly 9,500 ratings among Meta employees.
(Comparably)
Conclusion
Now we know that Facebook/Meta employs 65,964 people after two rounds of layoffs where roughly 21,000 people lost their jobs.
We also know that the company compensated the employees they laid off and gave them ample resources to get new jobs, keep health insurance, and career support.
Moreover, Facebook employees say they are happy at work with an overall happiness score of 85%.
While that still leaves room for improvement, Meta is creating a diverse workforce while creating a positive workplace environment.
Sources