Does NordVPN work in Russia in 2023?
Despite strict regulations surrounding VPN use in Russia, NordVPN continues to be a popular choice in Russia for users seeking online privacy and security.
With a vast network of servers and robust privacy features, NordVPN has gained a reputation for being reliable and effective in bypassing geographical restrictions and censorship.
In recent years, Russia has imposed restrictions on VPNs, attempting to limit their effectiveness in allowing users to access content from outside the country.
However, NordVPN has managed to overcome these obstacles, providing users in Russia with access to global content, including streaming services such as Netflix.
While using a VPN in Russia may come with some risks, NordVPN's commitment to user privacy and security has made it a go-to choice for many.
Its ability to work effectively in Russia, despite limitations, demonstrates its resilience and dedication to providing a secure online experience for users around the world.
NordVPN and Its Popularity in Russia

Privacy and Security Features
NordVPN is highly regarded in Russia for its top-notch privacy and security features.
The VPN ensures a safe and private online experience for users due to its military-grade encryption, DNS leak protection, and kill switch.
NordVPN follows a strict no-logs policy, which means that users' online activity remains anonymous and untraceable.
Server Network
The extensive server network of NordVPN is another reason for its popularity in Russia.
With over 5,800 servers spread across 60 countries, users can easily find a suitable server to connect to.
This broad network allows Russians to bypass geo-restricted content or access blocked websites by connecting to a server located in a different country.
Streaming Capabilities
NordVPN provides impressive streaming capabilities in Russia, allowing users to access content from various platforms, including Netflix.
By connecting to a server outside of Russia, users can unlock and view titles that would otherwise be unavailable in the region.
This has made NordVPN a popular choice among Russian users who seek to stream content from other countries' libraries.
Does NordVPN Work in Russia? How NordVPN Works in Russia
NordVPN can indeed be used in Russia.
Although it does not have servers located within the country, users can still access the VPN by connecting to servers outside Russia.
In this section, we will discuss the features of NordVPN that enable it to work in Russia, specifically obfuscated servers and IP address options.
Obfuscated Servers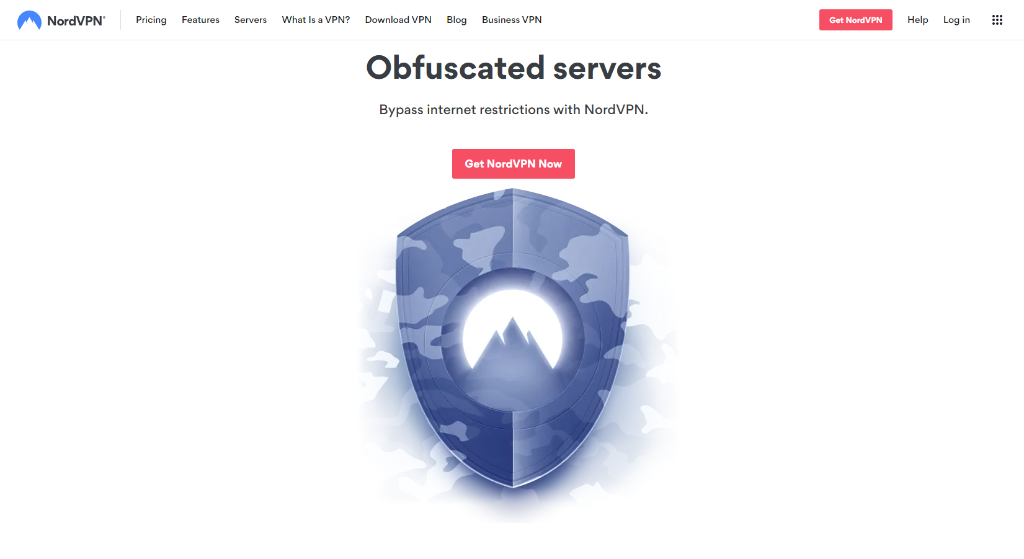 A key feature of NordVPN that helps it operate in countries with strict internet restrictions, such as Russia, is the use of obfuscated servers.
These servers are specially designed to hide the fact that a user is connected to a VPN, making it difficult for ISPs and government agencies to detect VPN usage.
By using obfuscated servers, NordVPN provides a secure and private connection for its users in Russia and ensures their online activities remain anonymous.
IP Address Options
Another important aspect of NordVPN that allows it to work in Russia is the variety of IP address options available.
Even though it does not offer Russian IP addresses, NordVPN boasts an extensive network of servers in nearby countries such as Ukraine.
Users in Russia can connect to these servers to access geographically restricted content and bypass censorship with relative ease.
Moreover, NordVPN provides a diverse range of IP addresses from countries all over the world, further enhancing its usability for users in Russia looking to access international content.
Alternatives to NordVPN in Russia
In this section, we will discuss a few alternatives to NordVPN for users in Russia.
These alternatives include reputable VPN providers such as Surfshark, Atlas VPN, and ProtonVPN.
All of these options offer reliable service and performance.

Surfshark is an excellent alternative to NordVPN in Russia. It is known for its budget-friendly pricing and robust security features.
Surfshark has a vast network of servers, ensuring fast connection speeds and the ability to bypass geo-restrictions.
Some of its key features include:
Affordability: Surfshark offers competitive pricing, making it an attractive choice for users seeking a budget VPN.
Security: The provider uses strong encryption and has a strict no-logs policy to protect user privacy.
Ease of use: Surfshark's apps are user-friendly and available on various platforms.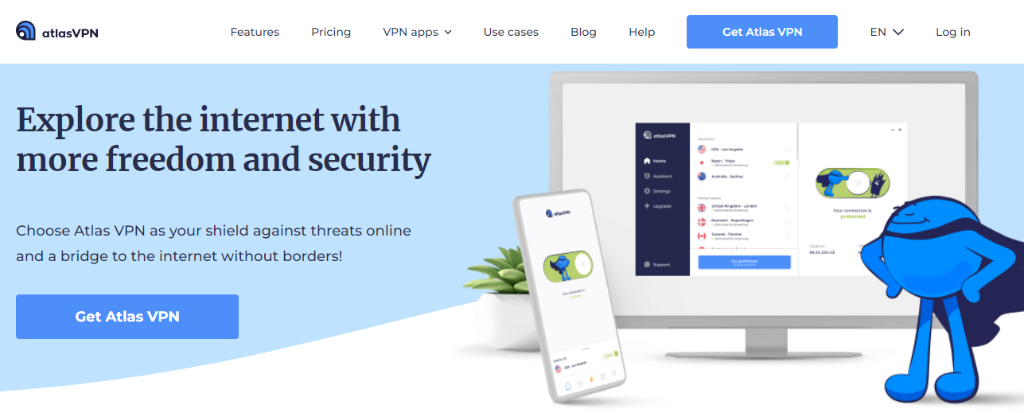 Atlas VPN is another viable alternative for users in Russia. It is a relatively new player in the VPN market but has gained popularity due to its solid performance and attractive features.
Here's what you can expect from Atlas VPN:
Affordability: Atlas VPN offers both free and paid plans, catering to a range of budgets.
Privacy and Security: The provider utilizes strong encryption techniques and adheres to a strict no-logs policy.
Global server network: Atlas VPN has a decent number of servers worldwide, enabling users to bypass content restrictions.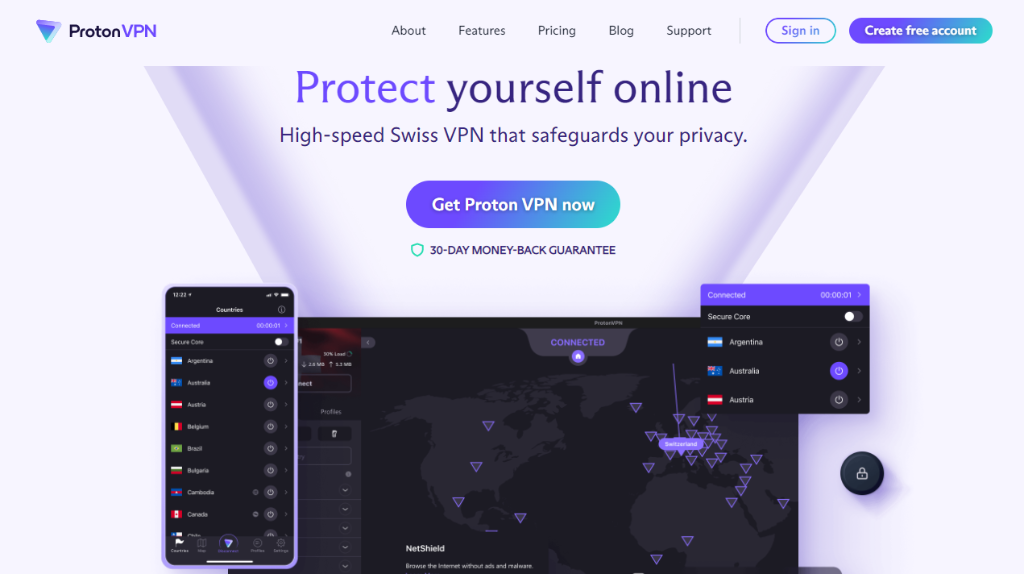 ProtonVPN is a well-respected VPN provider with a strong focus on privacy and security. It is an excellent choice for users in Russia who prioritize these aspects.
Some key features of ProtonVPN include:
Security: ProtonVPN employs top-notch encryption and security protocols to ensure user data remains private.
No-logs policy: The provider is committed to user privacy and does not store any activity logs.
Reliable performance: ProtonVPN has a global network of servers, offering fast speeds and stable connections.
Legalities and Censorship in Russia
Government Censorship
In Russia, government censorship is a reality that affects the internet landscape.
The government body responsible for internet censorship, Roskomnadzor, is known to aggressively regulate and restrict the content accessible to its citizens.
They employ a wide range of filtering, blocking, and surveillance techniques to maintain strict control over the flow of information.
As a result, many websites, services, and applications have found themselves on the receiving end of these regulations.
For example, Telegram, a heavily encrypted messaging app, was banned in Russia from 2018 until June 2020 because the company didn't provide access to its message encryption keys to the Russian authorities.
Online Restrictions
Due to the government's stance on internet censorship, Russians face numerous online restrictions that hinder their access to information and limit their communication freedom.
Among the most common restrictions are:
Blocking or limiting access to websites promoting political dissent, investigative journalism, or activism.
Banning websites and services that facilitate piracy or copyright infringement.
Restricting access to VPN services and proxies that enable users to bypass government censorship.
On December 2, 2021, the Russian government banned several VPN providers, including Betternet, X-VPN, Lantern, PrivateTunnel, Cloudflare WARP, and Tachyon VPN.
The reasons for these bans, as with many others, were not explicitly stated by Roskomnadzor.
Despite these challenges, VPNs like NordVPN continue to be an accessible option for Russian users who want to bypass censorship measures and maintain their privacy online.
By connecting to servers outside Russia, users can access content that would otherwise be unavailable to them due to regional restrictions or government censorship.
Device Compatibility and User Experience
Windows, MacOS, and Linux
NordVPN offers native applications for Windows, MacOS, and Linux operating systems providing a smooth user experience across these platforms.
The applications are easy to install and use, ensuring a user-friendly interface for both beginners and advanced users alike.
Windows: NordVPN's Windows application supports Windows 7 and later versions. It has a simple and intuitive interface, with features like automatic server selection, kill-switch, and split-tunneling.
MacOS: NordVPN supports MacOS 10.12 Sierra and later versions. Its MacOS app comes with the same user-friendly interface as the Windows application and offers similar features such as kill-switch and automatic server selection.
Linux: While NordVPN doesn't provide a graphical user interface (GUI) for its Linux application, it does offer a command-line tool that works well with Ubuntu, Debian, Fedora, and other popular Linux distributions. This provides a more customizable experience for advanced users.
iOS and Android
In addition to desktop applications, NordVPN also offers native mobile applications for iOS and Android devices:
iOS: NordVPN's iOS app is compatible with devices running iOS 11.0 or later and can be downloaded from the Apple App Store. The app offers a clean and easy-to-use interface, automatic server selection, and options for specialty servers such as P2P and Onion Over VPN.
Android: For Android users, NordVPN's app works with Android 6.0 (Marshmallow) and later versions. It can be downloaded from the Google Play Store, and shares similar features to the iOS app, such as specialty server selection and an easy-to-navigate interface.
Customer Support
NordVPN takes pride in its customer support and strives to provide fast and reliable assistance to its users.
They offer various support options, including:
24/7 live chat: Users can reach out to NordVPN's support team through a live chat feature on their website anytime they need assistance.
Email support: For less urgent matters or detailed inquiries, users can submit a support ticket via email.
Help center: NordVPN's online help center provides a wealth of resources such as FAQs, troubleshooting guides, and tutorials, which may help users in resolving the issues they are facing.
Additional Features and Benefits of NordVPN
30-Day Money-Back Guarantee

NordVPN offers a 30-day money-back guarantee for its users.
This allows customers to fully test the service and its features before committing to a long-term subscription.
If a user is not satisfied with the VPN's performance or decides it's not the right fit for their needs, they can request a full refund within the first 30 days of their subscription.
No-Logs Policy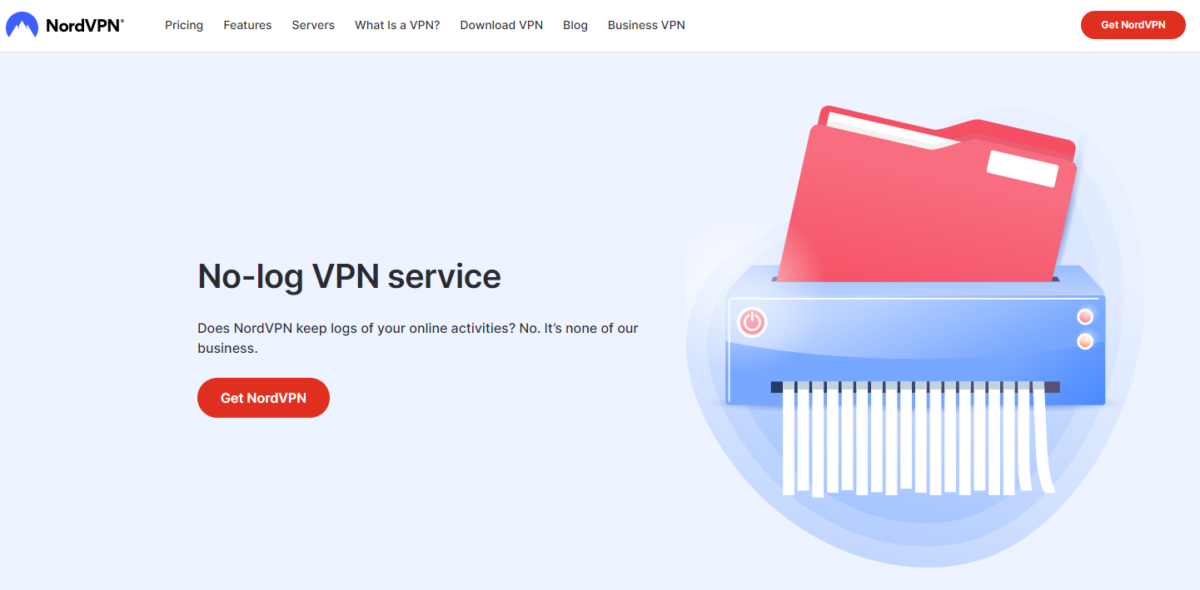 A key aspect of NordVPN's offering is its strict no-logs policy.
This means that the provider does not retain any records of its users' online activities, ensuring their privacy and anonymity.
As a result, even if a third party requests user data, NordVPN would be unable to provide any information, as it doesn't store any logs.
Kill Switch
To further protect user privacy, NordVPN includes a kill switch feature.
In the event that the VPN connection is unexpectedly lost, the kill switch will automatically disconnect the user's internet traffic.
This prevents any data from being transmitted without the protection of the VPN, safeguarding the user's online activity from potential exposure or interception.
Key Takeaways
NordVPN is a popular Virtual Private Network (VPN) service that works efficiently in Russia.
Despite the country's strict internet regulations and monitoring activities, NordVPN allows users to bypass content restrictions and maintain online privacy.
In 2019, Russian authorities demanded VPN providers block certain websites and log user activity.
While most VPNs refused, some even shutting down their physical servers in Russia, NordVPN continued to provide reliable service to its users.
Connecting to a NordVPN server outside of Russia grants access to content libraries from other countries, which may be unavailable in Russia.
Setting up NordVPN on devices like Android is simple.
Users can download the NordVPN application from the Google Play Store.
Once installed, it's easy to connect to a server outside of Russia to gain access to content from other countries.
When it comes to security and privacy, NordVPN is among the top choices for Russian users.
With powerful encryption and a strict no-logs policy, users can maintain their anonymity and protect their data from unwanted surveillance.
NordVPN also offers a 30-day money-back guarantee for those who want to try their service.
In summary, NordVPN works effectively in Russia, providing users with a secure and unrestricted browsing experience.
By using NordVPN's servers, users can bypass geo-restrictions and maintain their privacy even under the watchful eye of Russian authorities.