Piracy is a major problem that costs the global economy billions of dollars each year.
We have gathered research on piracy statistics for our readers.
The music, film, software, and gaming industries are all major targets of piracy, and the problem is only getting worse.
In this resource, we will take a look at some of the latest statistics on piracy, and we will discuss the impact that it is having on the global economy.
Let's dig into the latest piracy facts.
Key Statistics
Piracy costs businesses in the United States over $200 billion (USD) per year..
750,000 jobs are lost in the USA due to online piracy.
The software industry loses an estimated $60 billion per year to piracy.
Piracy costs the global economy an estimated $1 trillion per year.
The average person spends $100 per year on pirated content.
16% of the software on personal computers in the USA is unlicensed.
70% of online users find nothing wrong with online piracy.
34% of Gen Zers use stream-ripping.
The global piracy rate for music was 32% in 2022
The most pirated music genre is pop.
General Piracy Statistics in 2023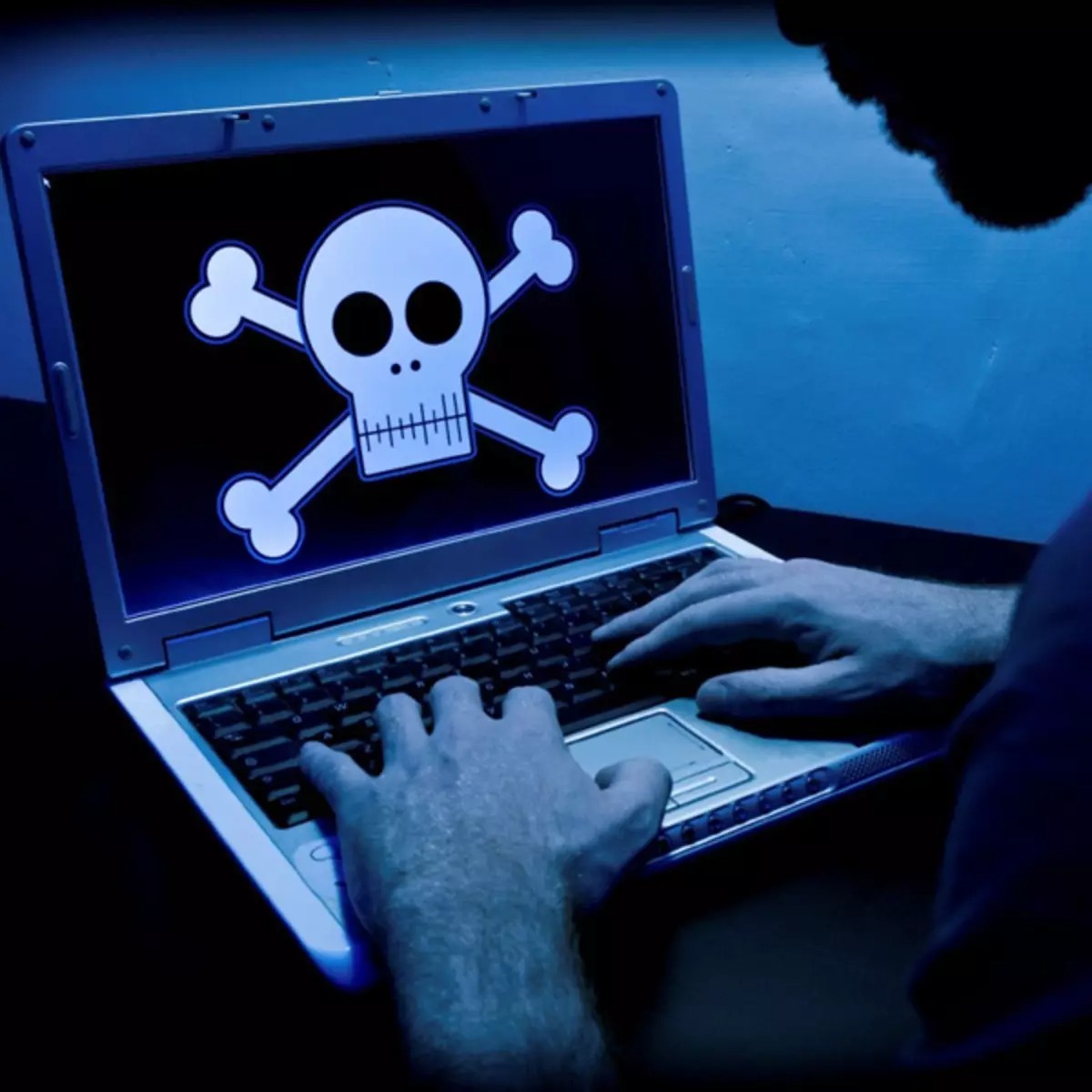 1. Piracy Costs Businesses in The United States Over $200 Billion (USD) per Year.
Research shows that piracy (including counterfeiting) costs organizations in the United States over $200 billion each year.
Moreover, sales of such illegal goods costs the United States an estimated $29 billion per year.
(Lexology)
2. 750,000 Jobs Are Lost in The USA Due to Online Piracy.
Piracy and counterfeiting are not victimless crimes. In fact, in the United States alone it results in job loss of over 750,000 jobs.
This isn't just a black market issue. It can happen to legitimate businesses.
(Lexology)
3. The Software Industry Loses an Estimated $46 Billion per Year to Piracy.
According to data from the BSA Foundation, the software industry loses an estimated $46 billion annually due to piracy.
Piracy is another way to say unlicensed software. Also, pirated software can have malware in it that will damage your system.
(BSA)
4. The Gaming Industry Loses an Estimated $74 Billion per Year to Piracy.
An estimated $74 billion is lost to the gaming industry due to piracy.
While this data is from reliable research, there are some who think that pirated games don't accurately represent lost revenue in the industry.
Marcin Iwinski, CEO of the studio that produced Cyberpunk 2077 and Witcher 3 says that when gaming pirates like a game they will buy a licensed copy.
Since piracy is illegal, this is an illicit way to try it before you buy it if it's true.
(BSA)
5. The Music Industry Loses an Estimated $12.45 Billion per Year to Piracy.
The music industry isn't immune to piracy. In fact, piracy statistics reveal that piracy costs the music industry an estimated $12.5 billion every year.
Also, it results in the loss of 71,060 sound recording jobs that impact the United States economy.
(RIAA)
6. The Film Industry Loses an Estimated $11.6 Billion per Year to Piracy.
Research suggests that piracy is responsible for financial losses in the film and television industry to the tune of $11.6 billion.
Piracy comes at a poor cost all over the globe.
(BSA)
7. Piracy of eBooks Causes Publishers to Lose $300 Million per Year.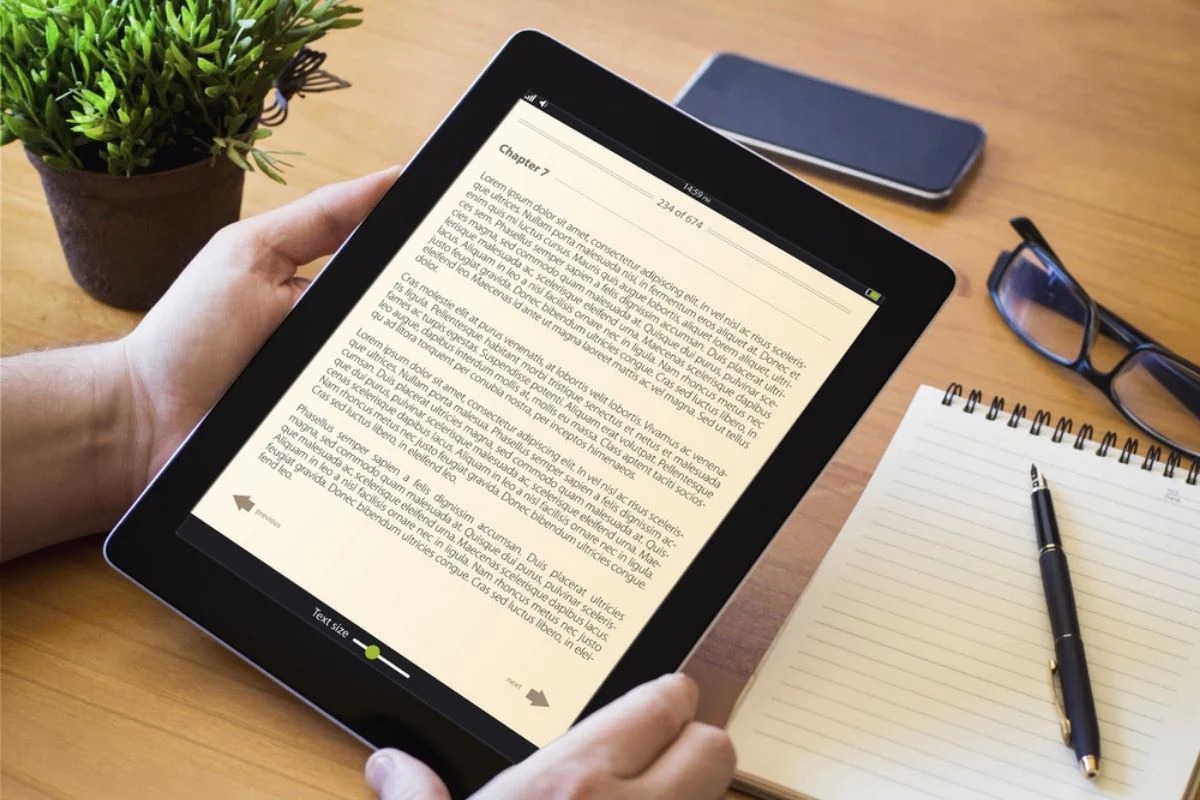 You might be surprised to know that eBook piracy is a thing that isn't just done in the United States.
It's also a problem across the world and it's costing global publishers around $300 million annually.
(Good Reader)
8. Piracy Costs the Global Economy an Estimated $1.13 Trillion per Year.
Intellectual property theft, which includes pirated goods and counterfeited goods, costs the global economy $1.13 trillion per year.
While billions of people across the globe watch and listen to pirated content, it's costing the world's economy over a trillion dollars per year. There is much debate
(Gitnux)
9. 16% of The Software on Personal Computers in The United States Is Unlicensed.
While piracy around the world is problematic to the global economy, in the United States only an estimated 16% of all software is unlicensed.
Pirated software isn't just illegal, it also comes with serious security risks.
(DataProt)
10. 37% of The World's Personal Computers Have Unlicensed Software Installed on Them.
While 16% of PCs in the United States have pirated software on them, 37% of the PCs in the world have unlicensed software installed.
That represents over one third of all software, or $46 billion worth of unauthorized or unlicensed software.
(Business Insider)
11. 70% of Online Users Find Nothing Wrong with Online Piracy.
In a recent survey, around 70% of all respondents said they see nothing wrong with consuming pirated content and using piracy websites.
That number seems high considering this is an illicit activity.
(Stream Safely)
12. 34% of Gen Zers Use Stream-Ripping.
A study from 2019 revealed that 34% of the Gen Z generation admit that they got their music content by stream ripping.
Overall, people between 16 and 64 years old said they used stream ripping. Copyright infringement is a major issue with stream ripping.
(Statista)
13. Pirated Videos Get Over 230 Billion Views a Year.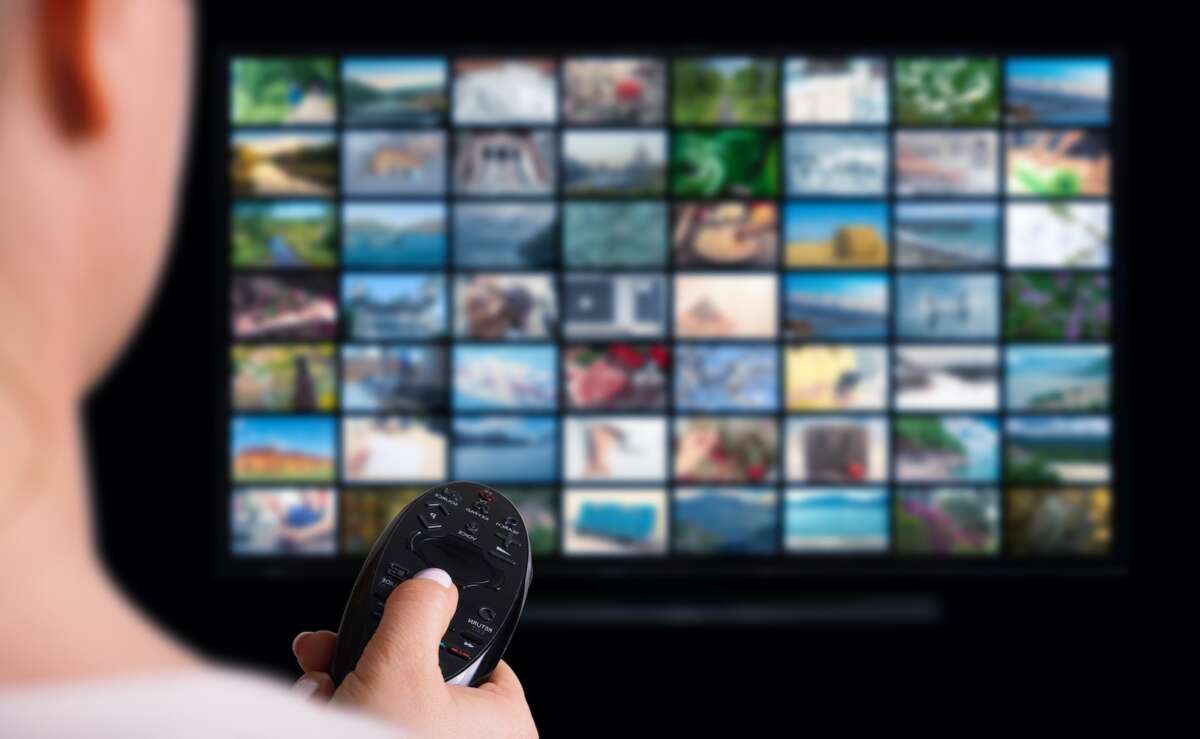 Digital pirated content receives over 230 billion views each year, according to the 2019 GIPC Report. Streaming digital content piracy is overtaking torrents like BitTorrent these days.
Most of these views originate from outside of the United States.
(Forbes, GIPC)
14. In 2021, Music Counted and Analyzed More than 182 Billion Piracy Website Visits.
MUSO, a trusted data company, analyzed over 182 billion website visits to piracy sites in 2021. This 2021 data shows an uptake of 15.2% over the numbers for 2020.
It's important to note that 10.6% of that traffic came from the United States.
(MUSO Report 2021)
15. Google Started Deindexing Piracy Domains as Of 2021.
After the Netherlands, Sweden, Brazil, the U.K., Norway, and France took action against pirate sites, Google started their goal of deindexing piracy sites.
There were court orders to do so issued, but Google did this voluntarily.
(Torrent Freak)
16. 73% of $100 Million Paid out By Fortune 500 Companies to Pirate Operations in 2020 Came from Amazon, Facebook, and Google.
Some shocking statistics about piracy is that 73% of $100 million that Fortune 500 companies paid out to pirate operators in 2020 came from Google, Facebook, and Amazon.
Whether these big companies are intentionally supporting pirated websites is unknown.
(Digital Citizen Alliance)
17. Netflix Implemented an Anti-Piracy Team to Deal with Pirated Content.
Netflix is known for its original copyrighted content these days, so it should be no surprise that they are on the lookout to protect their content from piracy.
In fact, Netflix is one of several global companies who are fighting against piracy.
(Crast)
18. You Can Get One Year in Prison or Pay Thousands in Fines for Streaming Pirated Content.
In 2022 in the United States streaming is illegal when proprietary content is involved.
This means that if you "host stream" content without authorization, you can get jail time amounting to one year or pay up to $100,000 in fines. You can also be sued for this misdemeanor.
(All Connect)
19. Global Statistics About Piracy Show that China Generated the Most Visitors to Pirated Software Sites.
In 2021, China ranked first in the most piracy website visitors in the world. The Russian Federation came in second to China and the United States came in third.
At the lower end of the spectrum, Germany, the United Kingdom, and Argentina rank 13, 14, and 15 respectively.
(MUSO)
The piracy rate in China is expected to decrease between now and 2028 by 1.5%. By 2028, it's expected to be down to 68.34%.
While there was an increase of 13.1% between 2020 and 2021, the growth of illegal software installations will decrease.
(Statista 2)
21. The Global Film Industry Saw an Increase of 31% in Piracy Between the First and Fourth Quarters of 2021.
After measuring and analyzing piracy websites, MUSO noticed that there was a 31% increase in these sites between the first and fourth quarters of 2021.
In the United States, there was a 47% in blockbuster titles released going into the fourth quarter.
(MUSO)
22. 50.3% of All Piracy Traffic Was in The TV Piracy Category in 2021.
TV piracy includes viewing anime series, live sports, and television shows. In 2021, this venue was very popular with a 50.3% share in all piracy sites.
Moreover, piracy TV sites had 91.6 billion visits, which was 13.2% more than 2020. The largest producers were China, Russia, and the United States.
(MUSO)
23. The Most Pirated Movie of All Time Is "Avatar" with Over 21 Million Downloads.
In a top 10 list of the most pirated movies of all time, "Avatar" ranked number one with 21 million downloads from BitTorrent.
The movie was released in 2009 and it grossed more than $2.7 billion. It's obviously a favorite among the streaming crowd.
(CBS News)
24. The Beatles Are the Most Pirated Music Artist in The World.
The Beatles have been popular since they first entered the music scene.
It should come as no surprise that this group's music is the most pirated in the world.
(Rock and Roll Garage)
25. "Nothing Was the Same" by Drake Is the Most Pirated Song of All Time.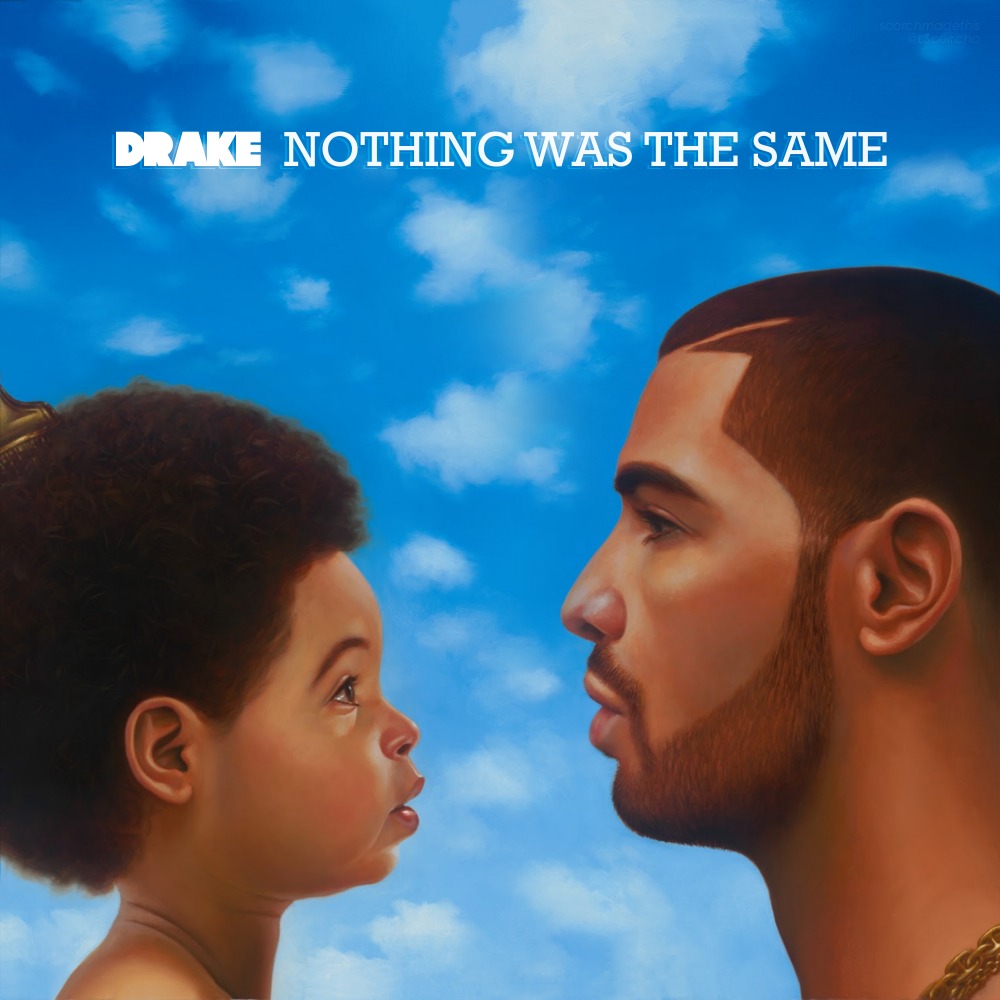 Out of billions of pirated songs and files in the world, it's said that "Nothing Was the Same" by Drake is the most pirated song of all time.
It ranks first with over 10 million downloads.
(Hypebot)
FAQs
What Is Piracy?
Piracy is the unauthorized copying or distribution of copyrighted material. This can include music, movies, software, and games. 
What Is Software Piracy?
Software piracy involves the copying, unauthorized use, or distribution of copyrighted software.
This can occur from being purchased legally and then copying it without authorization, getting illegal access to protected software (cracking), or by reproducing or distributing unauthorized or counterfeit software via the internet. 
How Much Does Piracy Cost the Global Economy?
Piracy is estimated to cost the global economy an estimated over $1 trillion per year.
So, for anyone who thinks there's nothing wrong with engaging with pirated content, the impact is global.
When it hurts the global economy, it hurts everyone.
What Are the Impacts of Piracy?
Piracy can lead to job losses, decreased innovation, and a decline in the quality of content. Therefore, this is not a victimless crime.
Publishers, producers, movie studios, music studios, and other producers of copyrighted content lose money when people illegally watch, distribute, copy, or otherwise use pirated content.
What Can Be Done to Combat Piracy?
There are a number of things that can be done to combat piracy, including education, enforcement, and technological innovation.
You should help cut down on piracy by reporting it if you think it's happening.
Conclusion
Piracy is a serious problem that has a significant impact on the global economy.
Hopefully, you are now more informed about piracy and its impact on society and the world.
The music, film, software, and gaming industries are all major targets of piracy, and the problem is only getting worse.
However, there are some statistics that show the problem is decreasing.
During the global pandemic, global piracy went on a spree. Pirated movies especially increased substantially during COVID-19.
The pandemic piracy spike has since subsided somewhat. In some areas of pirated content the statistics show it's decreasing.
In this article, we have taken a look at some of the latest statistics on piracy, and we have discussed the impact that it is having on the global economy.
We also discussed how Google is now deindexing piracy sites and how some areas of piracy are decreasing.
We hope that this piracy statistics article has raised awareness of this issue, and that it will encourage people to think twice before engaging in this illegal activity.
Sources