Finally, I was able to review one of my go-to Twitter growth companies – Twesocial. If you've been around lately, you may be aware that the social media marketing industry has been changing in big ways lately, which means you've got to be a lot more vigilant when it comes to figuring out which Twitter growth service is going to be the best option.
If you still feel like you have no idea where to begin when it comes to what you should use for your Twitter growth, then I'm here to help – and recommend a company called Twesocial.

So, Twesocial is actually one of the most reliable, reputable Twitter growth companies currently out there right now.
They only promise organic growth for their customers, and they make sure to prioritize things like safety and affordability, which appeals to a mass audience.
This part is obvious, so let's take a look at why I would use Twesocial, for example. I would use Twesocial to help grow my Twitter because it is a fiercely competitive world out there.
There are now so many people and brands using Twitter to get ahead, it can easily feel like you're drowning in a sea of content.
Whether you've been in the game for a long time or are relatively new like me, staying on top of your Twitter growth can be incredibly difficult at times.
With Twesocial, you can completely hand over the reins to them so that you have much more time to focus on your content. This is because Twesocial comes with a personal account manager who can keep on top of everything on their end.
Twesocial works by offering its customers a completely organic engagement.
How I hear you say? Well, once you've sat down with a member of their team and talked about what you want in terms of target audience and Twitter engagement strategy, they can get to work following them for you.
You're going to have to get as specific as you can with your target audience – the more specific the features, the easier it's going to be for Twesocial to target them for you.
It could take a little while to get through this initial phase, but once it's done, it's done – and they will do the rest.
What's the Big Deal with Twitter Followers?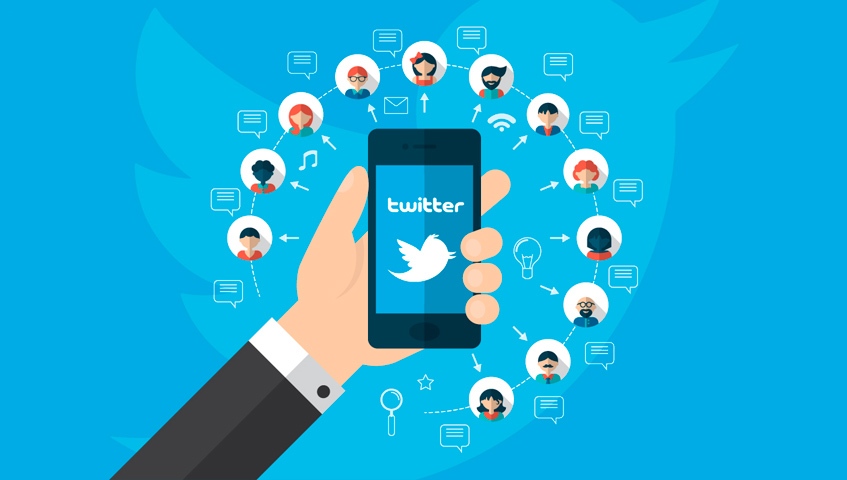 We totally understand if most of your focus is on Instagram right now, but there is a lot to be said for Twitter as well.
It is really important to leverage social media networks like Twitter, because they not only provide a sense of legitimacy for a service or business, but they are also one of the best ways to grow your customer base and expand your brand's presence online.
For any influencer out there, Twitter is an excellent platform to grow an audience and start monetizing your presence online.
But why are followers important in particular? Well, followers make up your main audience, so as your following expands, and so does the number of interactions you get on your tweets.
As your following gets bigger, Twitter is going to promote your content to a bigger audience. This means that as you are able to grow your followers, you're also able to increase the rate at which you grow your Twitter profile in general.

Twesocial is known for being a Twitter growth service that is online, and they say that they can help their clients grow their Twitter profiles with real followers by manually interacting and engaging with similar accounts.
They say that they make the most of a personalized account manager, and they also use advanced targeting, which includes the usernames, locations, and hashtags. They do this to try and attract relevant users to your profile.
Twesocial promises a completely managed service, as well as real, targeted followers and email support. They also say that they have more than 10,000 clients on their books right now that are using their services, and they have been in business since 2016.
They have a good amount of information on their website about how they work and what they do, so that you can get a good grasp on what you're getting into.
To get started with Twesocial, you will need to visit their website through your web browser, and select the plan that suits your needs the best, and then click on 'get started'.
They will ask you for your Twitter email and username, and then you can make your payment through their payment system. They will also ask you to select your target audience, and they will do this through a series of questions.
They say that from here, their personalized account manager will get in touch and will start working on your account, so that you can find the right people for your content.

As far as we can tell, these guys offer a pretty simple list of features, and as we mentioned, they have a personalized account manager, as well as a way to find people who fit within your target demographic.
We imagine that they do this through an organic growth service, and because they have an account manager assigned to each individual, they will align their growth with your goals for your Twitter profile.
When it comes to their pricing and packages, once again it is really simple, so it's basically all down to how much growth and exposure you are prepared and willing to get.
Their most basic package is going to give you a minimum amount, which is good if you're just starting out on Twitter, and don't really want to go too crazy just yet.
With their more advanced package you're obviously going to get a more aggressive amount of growth, but we are pretty sure that they stick to Twitter's terms and conditions to do this.
What About Their Team?
Twesocial has a really good amount of information on their website about their team, which is an important part of running and operating a growth service like this.
Of course, the more you can learn about a company like this before you sign anything, the better, because it means that you can go into a contract with them feeling confident that they are going to have your best interests at heart.
You don't really want to sign up for a company that is being elusive and vague on their website and isn't prepared to give you any information until you have signed anything.
Otherwise, they could easily take advantage of you, and find ways to charge more further down the track.
Again, Twesocial seems to be prepared to be upfront and honest with their clients in the beginning, which only says good things.
Twesocial was put to the test by our team of experts which we try to do for every company and service that we review on here.
When we are able to experience this service for ourselves, we are able to share with you an honest review, so that you can feel confident about working with them.
We decided to go for their more affordable price package, and we're pleased to say that their personalized account manager got in touch straight away and talked to us all about what our goals were for our Twitter profile, and if we had any information about our target audience.
From here, they obviously got to work growing our Twitter profile for us, and we really felt like the engagement that we were receiving was legitimate and going to add to the credibility of our Twitter profile.
Pros and Cons
Good Reviews
We are pleased to say that when it comes to Twesocial, they not only have a good level of information on their website that you can benefit from when trying to figure out how these services work, but we can also say that they have a lot of positive reviews, not only on their website, but on third-party websites as well.
Obviously, positive reviews are a good way to work out whether a company is legitimate or not, and if they aren't, they will struggle to find people to say good things about them.
These guys haven't struggled with this, so it looks like they've got a lot of satisfied clients that have had a really good time with their services.
Pricing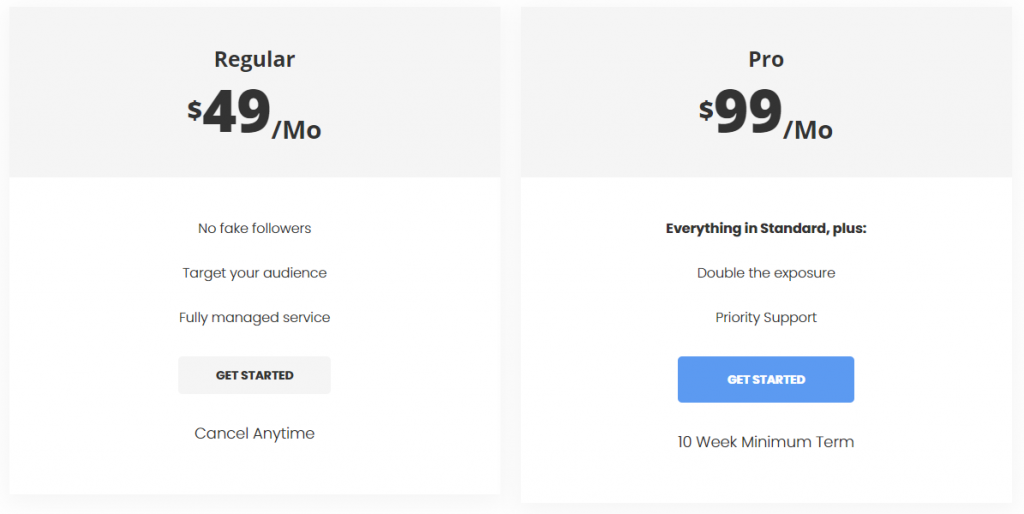 When I wrote this review, Twesocial had two main price points. Their regular account is going to cost you $15 a week, and this includes their personal account manager as well as real Twitter followers.
Their pro account will cost you $25 a week, and can help to grow your account twice as fast – so they'll do twice the amount of work for you to get you where you want to be.
Reviewers' Final Thoughts
It's no secret that everyone is trying to stand out on Twitter. I know first hand how hard it is to do so, and I struggled for quite a while before coming across Twesocial.
They're a personable, down to earth Twitter growth company that has the perfect balance between quality and affordability. They have a stack of real customer reviews on their website and online which gives them credibility.
If you're looking for a Twitter growth company that's going to set you up for success, look no further than Twesocial.
Twesocial is obviously on our good list when it comes to growing your Twitter profile, but we also don't think it hurts to have a few alternatives up your sleeve.
You never know what can happen in this industry, so it's good to have a few backups, just in case.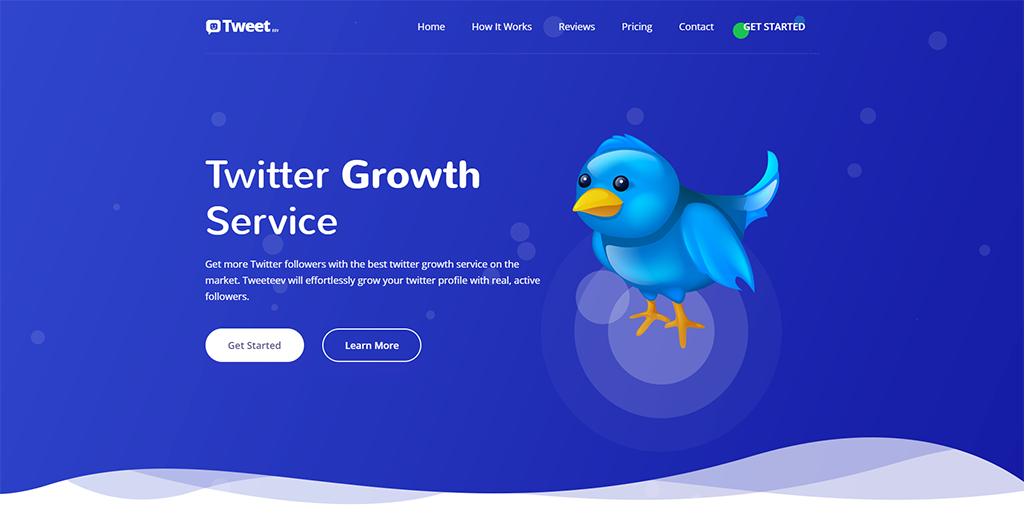 Tweeteev is the kind of company that takes its clients growth really seriously, and makes sure that you have everything you need to buy real Twitter followers in a way that is safe and secure.
The more active and real your followers after Twitter, the better you are going to do, and just like all the other good services in this industry, they promise targeted followers as well as organic growth.
They also promise that it is effortless, so that you don't have to be worrying about how they're growing your Twitter profile for you.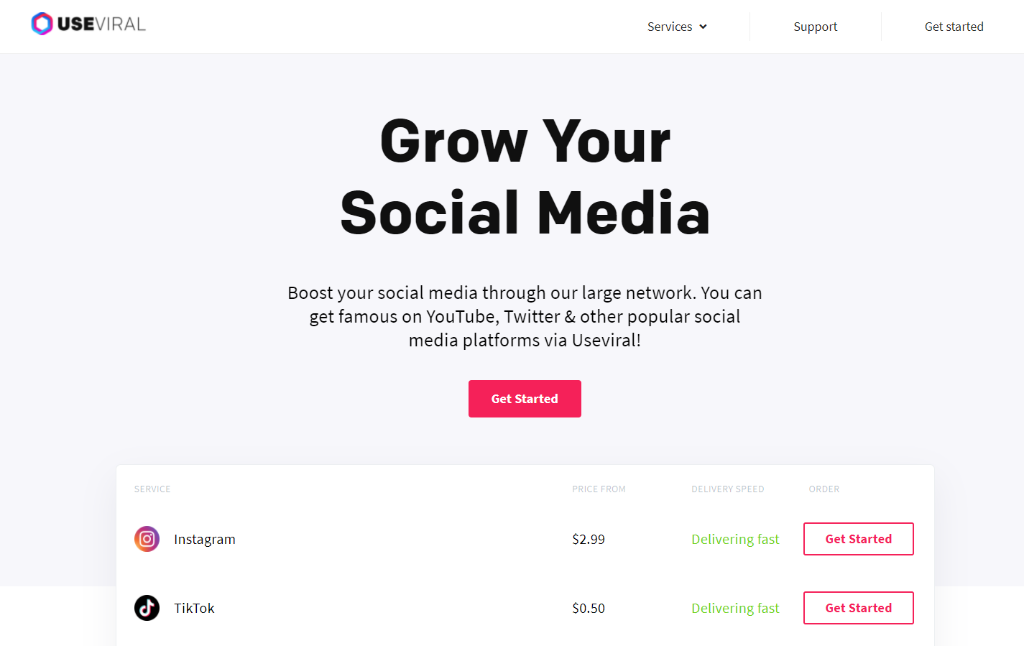 UseViral is particularly helpful when it comes to Twitter growth, because they have a network of people that you can tap into to make sure that you are finding the best people to promote your content.
You can not only attract targeted people to look at your content, but you can get it out there and on other social networks, making it really easy to make sure that your Twitter profile is growing in all the necessary ways without you having to make any extra effort on your end.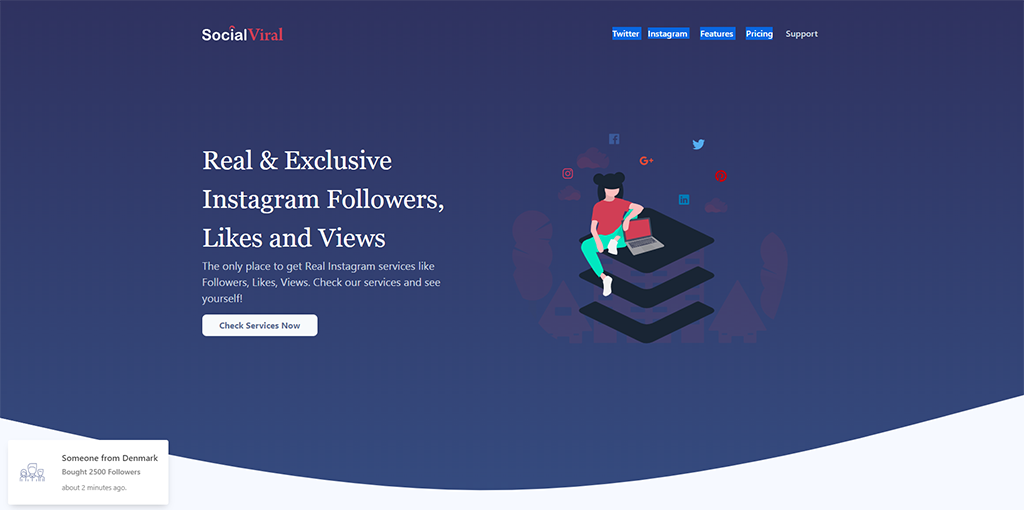 SocialViral is an ideal company to use for your Twitter growth, namely because they offer exclusive and real Twitter engagement.
You will see on their website that they talk a lot about Instagram as well because they kind of course help you over there at the same time believing that being able to grow both social media networks at the same time is only going to be to your advantage.
If you have TikTok and Spotify as well, they can make these two happen, so sign up with them today if you want all-encompassing growth for your brand online.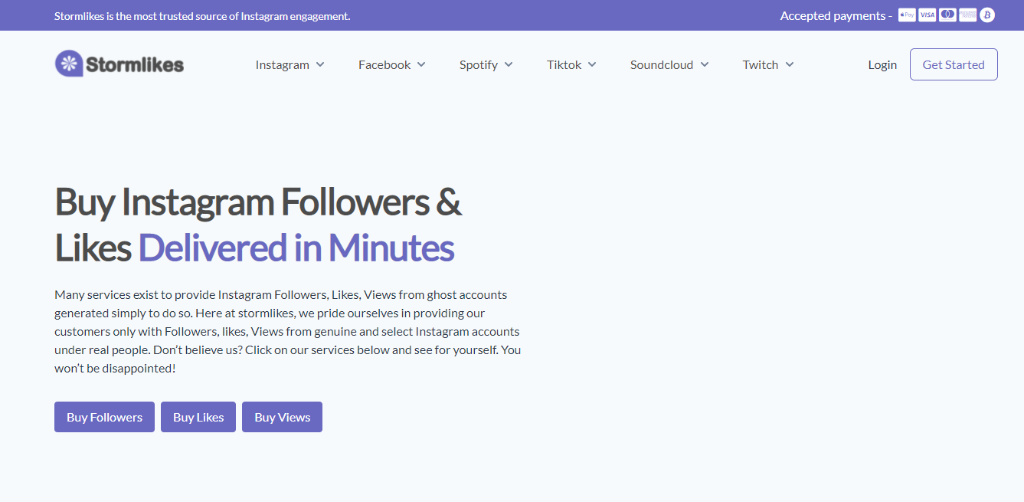 Stormlikes is going to have you believing that they can help you just with Instagram, but they can of course help you with Twitter at the same time.
It is literally so easy to get set up with these guys, all you have to do is choose a service, enter the necessary details, and they can help you grow your Twitter profile.
There are a lot of FAQs on their website, so that you can get to know them really well as a company before you register for anything.
Review Summary
Finally, I was able to review one of my go-to Twitter growth companies – Twesocial. If you've been around lately, you may be aware that the social media marketing industry has been changing in big ways lately, which means you've got to be a lot more vigilant when it comes to figuring out which Twitter growth service is going to be the best option.