Tweetfull Review 2022
You might have moved on to Instagram at this point, but we're here to remind you that Twitter is still a vital part of your social media marketing strategy, and if you aren't keeping up with the play over there, you really are missing out on being able to connect with more of the right community for your brand.
The thing about Twitter is that it's a stable platform, which means that it's not going anywhere anytime soon. You are able to connect with more of the people who love your content, and you can make it so that you are able to manage all of your social platforms at the same time.
One thing that you might have noticed about social media marketing is that it's difficult to do it all by yourself, which is why there are now so many companies out there that claim to be able to help you. However, you can't trust them all. Let's review one, and see how they add up.
What is Tweetfull?
Tweetfull is a company that claims to help its clients with Twitter growth. They say that they can help you get real followers fast with their strategic software, and they believe that they have one of the best methods in the industry. They say that you don't need to work with bots when you use their services, and that you don't need to worry about being suspended for any reason.
They claim to have helped hundreds of people out there with their Twitter growth, and what's interesting is that they have what they claim to be some pretty compelling reviews on their website. However, if you look a little bit closer at their reviews, you will see that they are a bit suspicious. The photos that are associated with them are blurry, and there is no name attached at all. The review itself its extremely generic, basically encouraging you to check out their features.
In our experience this means that they have been made up completely, or they have paid people to say positive things about their services. We think that in this case, it is the former. Tweetfull also says that they have a free trial for seven days that you can try – we don't know whether you need to share your credit card information for this or not.
Tweetfull Features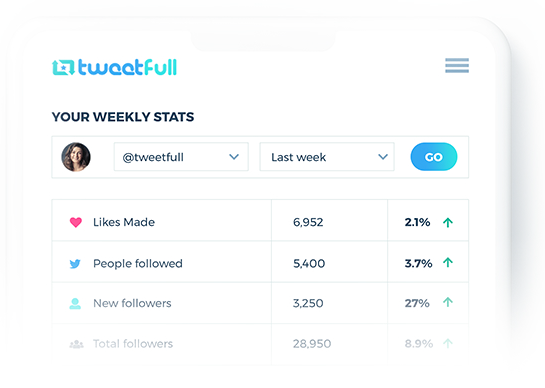 They say that you will need to install their Chrome extension to make the most of their features, and add your Twitter account. Once you have added your Twitter account, they say that they can create copy followers promotions, which we imagine is aimed at people who might be interested in your content.
They also can help you create keyword promotions, and they say that this is optional, but they of course recommend that you use it. Once you have done this, you can start uploading your tweets, and they will do the rest. They talk about being able to help their clients get followers from their competition, which means that their software is going to engage with your competitor's followers, so that they can be encourage to come and check out your page instead.
They also believe that they can help you get followers from keywords and hashtags that are associated with your niche and industry, and they will also ensure that you don't get anyone following you that isn't actually going to interact with your content. This is a nice touch, if they were more than a bot – which they aren't.
Tweetfull Pricing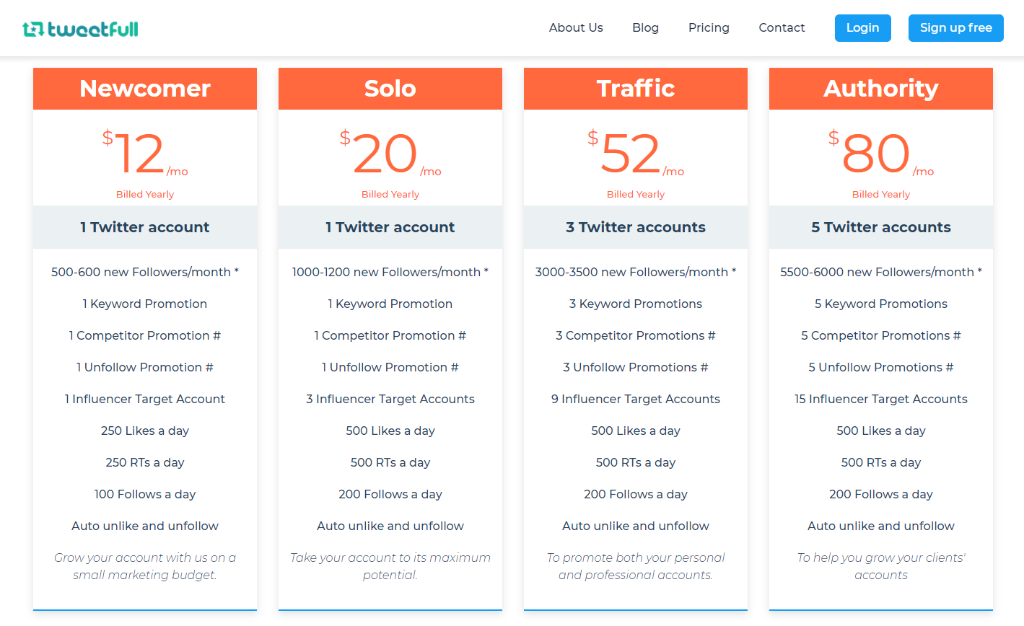 When it comes to their pricing, they say that you can pay for their subscriptions either monthly or yearly. Of course, if you pay for them yearly, you are going to end up saving. They have four different price points to choose from, and they say that there are no contracts, you can cancel your subscription with them at any point, and they have a money-back guarantee which lasts for 30 days.
Their Newcomer package means that you pay $12 a month and helps you manage one Twitter account. They say that with this package you will get up to 600 new followers a month. From here, you've got their Solo package, which is going to help you again with just 1 Twitter account, but they say that you will get 1200 new followers a month.
Their Traffic package is going to cost you $52 a month, and helps you with 3 Twitter accounts and 3500 followers a month. Lastly, their Authority package is going to cost you $80 a month, and can help you with 5 Twitter accounts and 6000 new followers a month.
How Did Tweetfull Do in Tests?
We thought that we would test out Tweetfull to decide whether they are actually worth your time or not. We went for their most affordable package, which as you know cost us $12 a month, and waited for our engagement to come through.
It took a little while to come through, and when it did we noticed that only half of it was relevant to our niche, so we don't know where they were getting the engagement from. Furthermore, a lot of it fell off again after just a couple of days, meaning that they have a really low retention rate to offer their clients. We aren't so sure that this is what anyone wants.
What About Their Team?
Companies that are about their clients are going to make it their priority to share information about their team on their site so that you are able to make an informed decision about whether to trust them or not.
We are sad to say that we couldn't find anything like this on Tweetfull's website, so we don't know how committed they are to their clients in general.
Reviews of TweetFull Alternatives
While there are quite a few options out there for your Twitter growth, it's still good to have options.
If anything we to happen to Tweetfull, it's vital that you have a plan B that you can quickly switch to so you don't lose too much growth. Let's check out the best five alternatives to Tweetfull.
First Look
"Twesocial just knows exactly what my account needs and guides it in the right direction. It's the perfect balance of engagement without being spammy or annoying."
"Tweeteev gets the job done in many different ways, but most importantly, it brings new people to come and check out my content. My account has grown impressively since I started using Tweeteev."
Best Budget: Jarvee
"I choose Jarvee every time because of the reputation that holds them up. These guys have been in the game longer than anybody else and certainly know a thing or two about engagement growth on Twitter."
"Hypegrowth can not only grow your account at a great speed, but they also care about the safety side of things too. I never worry about my account being suspended or banned with Hypegrowth."
"Tweet Attacks Pro may be new on the scene, but this hasn't held them back in any way. I could see straight away just how committed they are to putting the customer first, always."
TweetFull Alternatives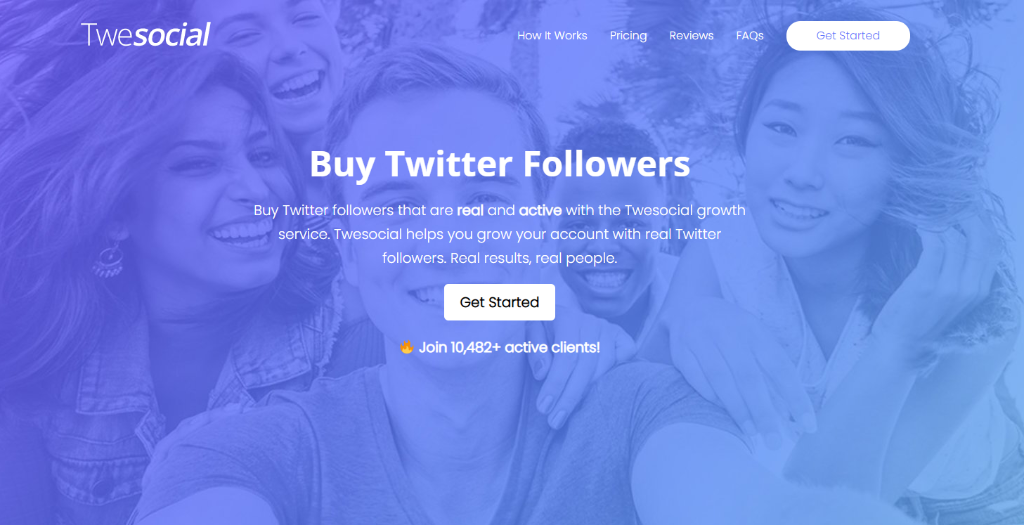 When we reviewed Twesocial, we found that not only did it help to increase our overall exposure, but it also helped with things like targeting as well.
In fact, Twesocial comes with some pretty advanced targeting features that you'd be hardpressed to find elsewhere. This is definitely their point of difference, and what won us over initially.
They also have very competitive price points, making them of the more affordable Twitter growth companies out there. If you're looking for a customized campaign, Twesocial can sort you out.
2. Best Runner-up: Tweeteev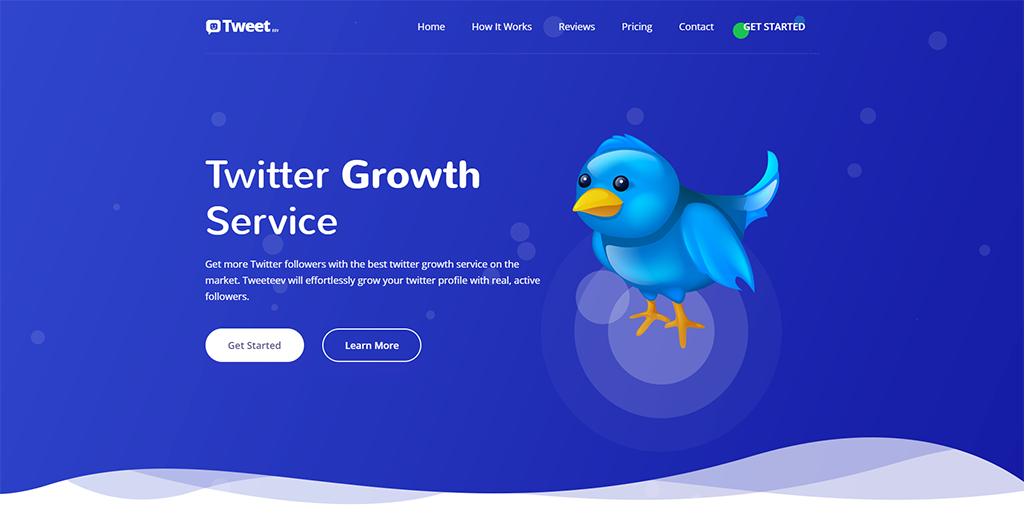 Reviewing Tweeteev was easy because they've already got such a reputation. While they haven't been in the game for too long, they easily make up for this with their awesome, targeted features and great growth rates.
If you're serious about growing a successful Twitter account and need a reliable company to help you along the way, Tweeteev has what you need.
3. Best Budget: Jarvee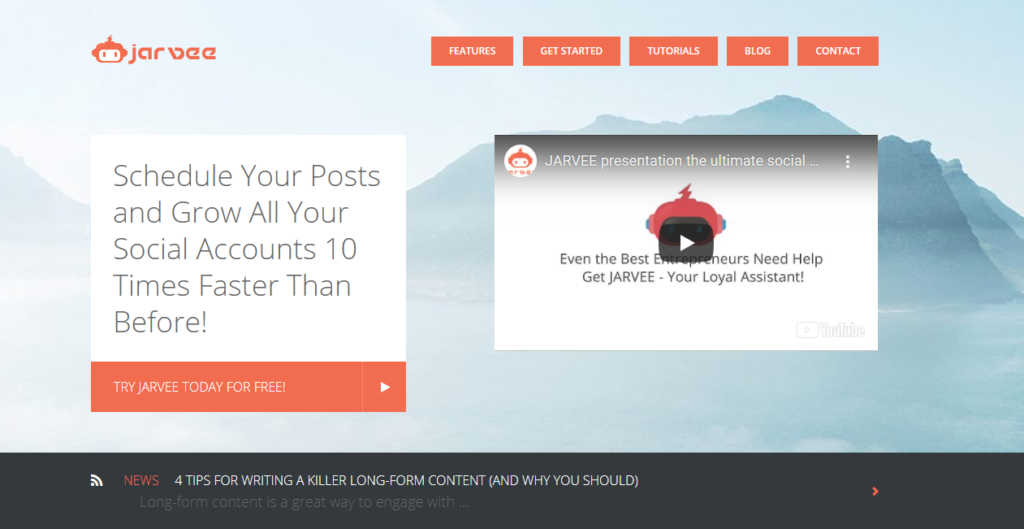 If you're worried at all about budget, you don't have to be with Jarvee. While it's tempting to think you're getting less than what you need if you're not paying as much, with Jarvee this couldn't be further from the truth.
In fact, Jarvee has been in this industry since it first started up, which means they have a lot of experience and expertise on their side. They know that it takes hard work and dedication to build up a successful Twitter account, and they want to stick through it with you the whole way.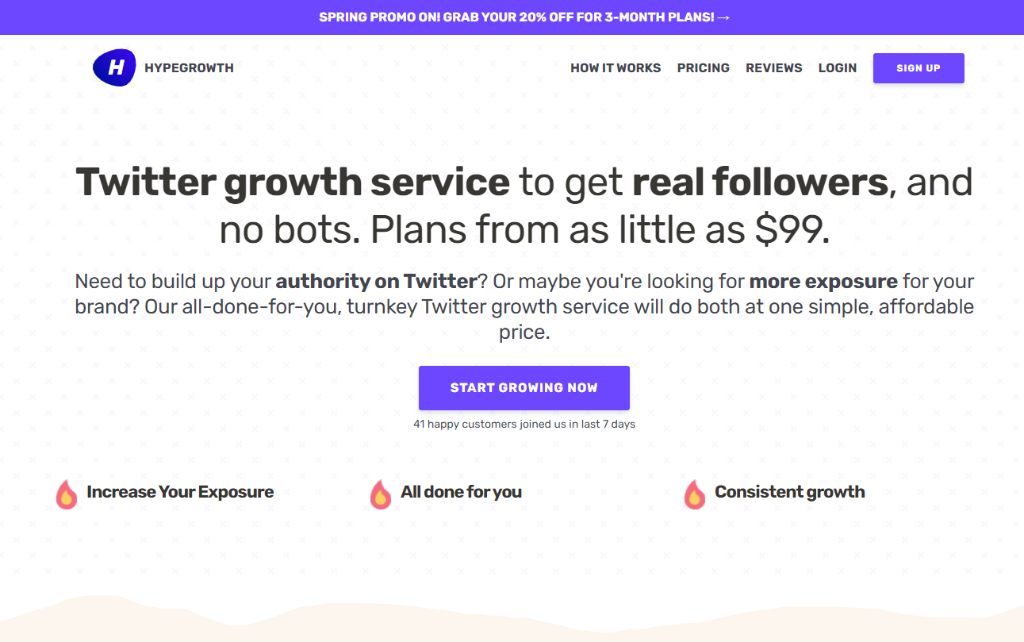 Hypegrowth, as you can imagine by the name, doesn't waste a lot of time getting started with their customers. They know that in this industry, time is money, so the more efficient they are, the more successful you're going to be.
We always love finding companies that not only care about the success of your brand on Twitter, but they also want to make sure it stays protected, too. This is why Hypegrowth has measures in place that makes sure you don't get in trouble with Twitter when you use their services. Our review revealed that Hypegrowth have got a lot of happy customers.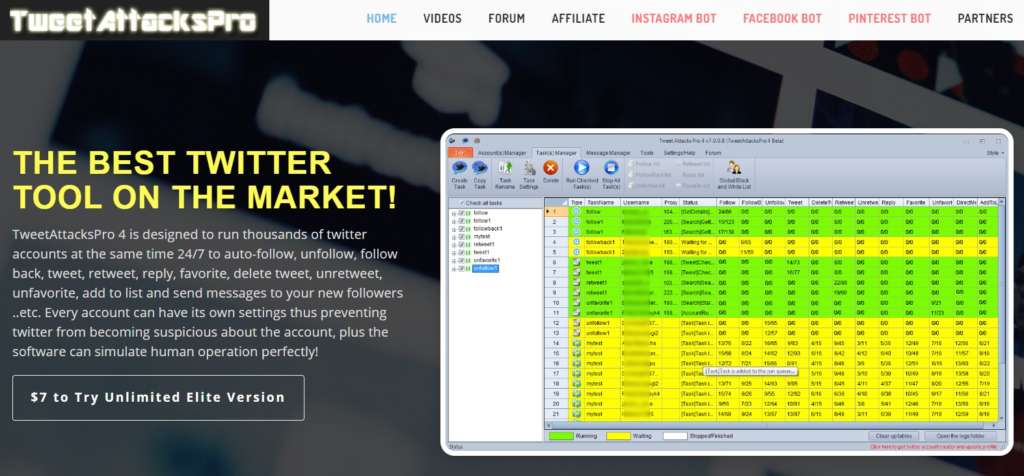 Reviewing Tweet Attacks Pro showed us that there are some companies out there who are a cut above the rest, even if they haven't been on the Twitter growth scene for too long. When a company first starts, they have their work cut out for them to try and prove themselves to be better than other, more well-established companies.
Tweet Attacks Pro seems to have managed this almost effortlessly. If you're serious about getting your brand out there and in front of the people who matter, place it in the hands of Tweet Attacks Pro and watch as it does better than everyone.
Our Review Process
When we review Twitter growth companies, we make sure to be thorough and comprehensive. This is why we ended up reviewing over 300 of the best Twitter growth companies and read through at least 200 customer testimonials. This is to make sure that our final list comprises the very best growth services that are currently on the market.
With our short, concise list of the best Twitter growth services out there this year, there's no doubt that you will find the one to suit your brand and Twitter account the best. If you want to do well, you need the best to stand out.