Setting up NordVPN on your router can provide you with enhanced security and privacy, along with the convenience of protecting all your connected devices at once.
In this guide, you will learn how to set up NordVPN on a router, ensuring that your entire network stays secure and anonymous online.
The process of setting up NordVPN on your router can vary depending on the make and model, but generally involves accessing your router's settings and configuring its VPN settings.
Before diving into the steps, it's essential to ensure that your router supports the necessary VPN protocols, such as OpenVPN.
You can find this information in your router's manual or on the manufacturer's website.
Once you've confirmed that your router supports the required VPN protocols, you are ready to follow this simple guide on how to set up NordVPN on a router.
By completing each step, you will soon benefit from a secure, anonymous, and connected network for all your devices.
Why Use NordVPN on a Router?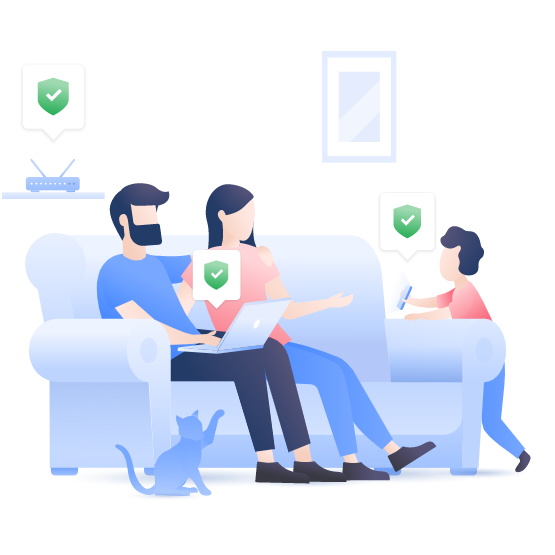 Privacy and Security Advantages
Using NordVPN on your router provides you with excellent privacy and security advantages.
By connecting your router to a VPN server, your entire home network will be protected by NordVPN's advanced encryption.
This means that all your online activities are secured, even on devices that don't support VPNs.
Your personal information, browsing history, and online communications remain private from any prying eyes, ensuring a safer online experience.
Multitasking on Multiple Devices
Configuring NordVPN on your router also allows for multitasking on multiple devices.
By having NordVPN on your router, you'll be able to access secure VPN encryption on various devices simultaneously, including smartphones, laptops, smart TVs, and gaming consoles, without the need to install separate VPN apps on each device.
This makes it incredibly convenient for protecting your entire household with a single VPN connection, ensuring every device enjoys the benefits of online security and privacy.
Streaming and Gaming Benefits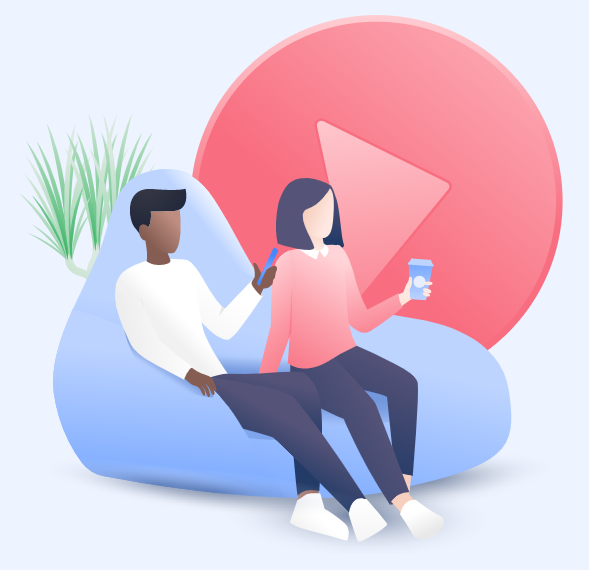 NordVPN is renowned for providing access to various content streaming platforms, especially when geo-blocks are in place.
By installing NordVPN directly on your router, you can bypass these blocks and enjoy unrestricted access to your favorite streaming content and gaming platforms.
Plus, with NordVPN's fast server network, you'll experience minimal drops in connection speeds, allowing you to enjoy smooth streaming and gaming experiences on your connected devices.
Selecting a Compatible Router
Before setting up NordVPN on your router, it's important to select a compatible device.
In this section, we'll cover supported router brands and firmware requirements to help you make an informed decision.
Supported Router Brands
NordVPN works well with various router brands.
Some of the most popular routers compatible with NordVPN include:
Asus
Linksys
TP-Link
GL.iNet
Mikrotik
Netduma
OPNsense
Sabai
pfSense
Draytek
EdgeRouter
Netgear
D-Link
In addition to these brands, NordVPN also supports mesh routers for extended coverage across your home or office.
Your router must have OpenVPN support to work with NordVPN.
Firmware Requirements
To set up NordVPN, your router needs to be running compatible firmware.
Here are some popular firmware options you can consider:
DD-WRT: A Linux-based, open-source firmware that offers extensive customization possibilities. Supported by many router brands, such as Linksys, Asus, and TP-Link.

OpenWRT: Another open-source, Linux-based firmware popular among advanced users. Compatible with various router brands, including Linksys and TP-Link.

Tomato: A user-friendly, open-source firmware designed for ease of use. Works well with Asus, Linksys, and Netgear routers.

FlashRouters: A company that provides routers pre-flashed with custom firmware like DD-WRT and Tomato, configured to work with NordVPN out of the box.
Before flashing your router with new firmware, make sure to check compatibility with your router model and the firmware's features.
Updating your router's firmware incorrectly can result in damage to your device or a voided warranty.
How to Set up NordVPN on A Router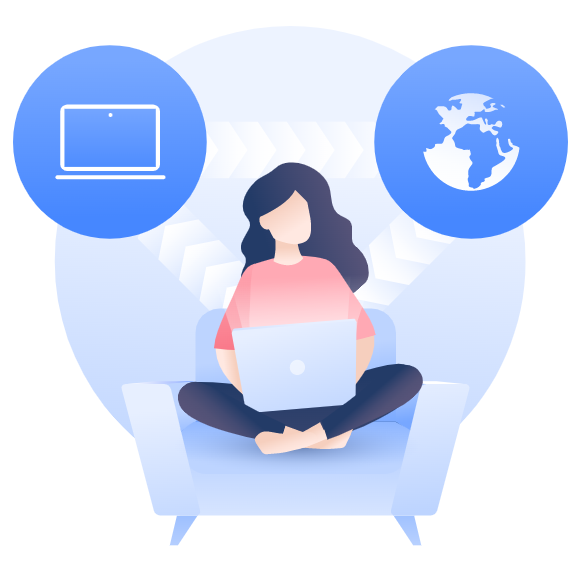 Preparing the Router Firmware
Before setting up NordVPN on your router, ensure that the router supports OpenVPN protocol.
Compatible router firmware options include DD-WRT, Tomato, and OpenWrt.
If your router doesn't support OpenVPN, you can consider purchasing one from FlashRouters that's pre-configured for NordVPN.
Visit the Nord Account Dashboard and log into your NordVPN account to download the .ovpn configuration files for your desired server location(s). Keep these files safe, as you'll need them later.

If your router is using a supported firmware, you may proceed to the next step. Otherwise, you'll need to flash the router with the correct firmware by following the respective firmware's installation instructions.
Configuring the VPN Client
Access your router's administrative interface, usually entered via a web browser using the router's IP address. The default address for most routers is 192.168.1.1.

Depending on your router's firmware (DD-WRT, Tomato, or OpenWrt), navigate to the VPN or OpenVPN settings section. Enable the VPN Client and then complete the configuration using the relevant NordVPN .ovpn configuration file you downloaded earlier.

Fill in the username and password fields with your NordVPN credentials. Most routers require the User Pass Authentication option to be enabled as well.

Configure other settings like TLS Cipher, LZO Compression, and more, according to NordVPN's recommended manual setup instructions. You might need to enable NAT to allow VPN connections.

Enter the NordVPN DNS addresses in the Network Address Server Settings (DHCP) or WAN section. Usually, you'll input 103.86.96.100 for the primary DNS and 103.86.99.100 for the secondary DNS.

If prompted, disable the IPv6 protocol to avoid potential issues with your VPN connection.

Save your settings and apply any changes.
Testing Your VPN Connection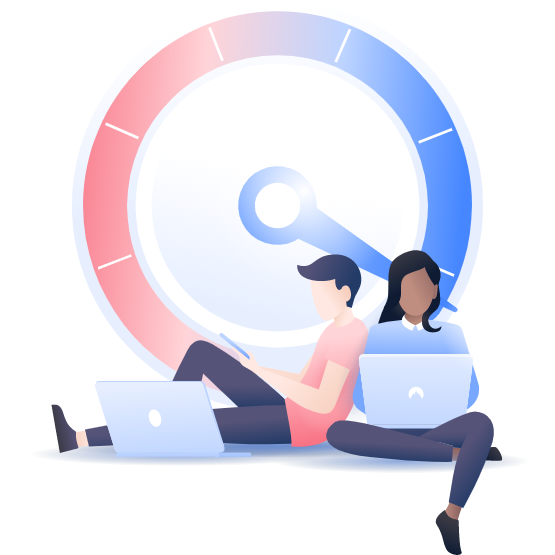 Restart your router to apply the new settings. Once it's back online, your router should now direct all connected devices' internet traffic through the NordVPN server.

To verify that your VPN connection is working, visit a website like ipleak.net, which will show details about your current IP address and location. Ensure the IP address and location matches the NordVPN server you selected during the configuration.
Congratulations! Your router is now configured to use NordVPN.
If you encounter any issues, NordVPN's support team is available 24/7 to help you troubleshoot and resolve any problems.
Connecting Devices to Your NordVPN-Enabled Router
Once you have successfully set up NordVPN on your router, you can connect your various devices to this VPN-enabled network.
Connecting on Windows, macOS, and Linux
To connect your Windows, macOS, or Linux computer to the NordVPN-enabled router, follow these steps:
Locate the Wi-Fi or Ethernet settings on your computer.
Look for the network that corresponds to your NordVPN-enabled router, and click "Connect" once you find it. Note that this network may be named differently than your regular Wi-Fi network, depending on your router settings.
Enter the password for this network if prompted.
Once connected, your PC or Mac will start using the VPN connection provided by your NordVPN-enabled router.
Setting up Mobile Devices
For iOS and Android devices, connecting to your NordVPN-enabled router is just as easy:
Open your mobile device's Wi-Fi settings.
Find the network corresponding to your NordVPN-enabled router, and tap on it to connect.
If prompted, enter the password for this network.
That's it! Your mobile device is now connected to the NordVPN router, and your internet traffic will be routed through the VPN connection.
Adding Streaming Devices and Gaming Consoles
For streaming devices like Apple TV or gaming consoles such as Xbox or PlayStation, you'll need to connect through your NordVPN-enabled router's Wi-Fi network or via an Ethernet connection.
Here's how to do that:
Open the network settings on your device.
Look for your NordVPN-enabled router's network (either Wi-Fi or Ethernet, depending on your connection method).
Connect to the NordVPN-enabled router's network, and enter the password if necessary.
By following these steps, you can ensure that your streaming devices and gaming consoles are connected to the NordVPN router and your online activities are protected.
Troubleshooting and Support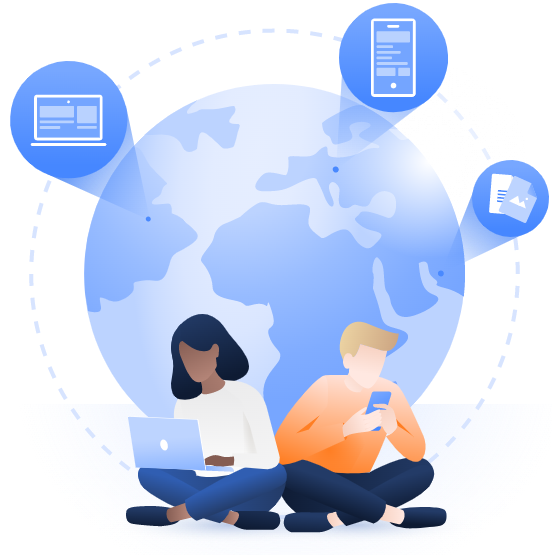 Common Issues and Solutions
1. Connection problems: If you're experiencing issues with your NordVPN connection on the router, follow these steps:
Double-check your router's compatibility with NordVPN and OpenVPN.
Ensure you've inputted the correct configuration information and imported the right .ovpn file.
Restart your router and devices connected to it.
2. Slow VPN speed: To improve your NordVPN speed on the router, try these tips:
Select a VPN server closer to your physical location.
Switch between TCP and UDP protocols in your configuration file.
Make sure no high-bandwidth activities, like streaming or torrenting, are running in the background.
3. NordVPN not working with specific websites: If you can't access certain sites while connected to NordVPN on your router, consider these actions:
Clear your browser cache, cookies, and history.
Temporarily disable antivirus software and browser extensions.
Try connecting to a different VPN server.
Contacting NordVPN Customer Support
If you're still facing issues with your NordVPN on your router, it's a good idea to contact NordVPN Customer Support for assistance.
They will guide you through troubleshooting steps and ensure your VPN is working correctly on your router.
There are multiple ways to get support:
Email: You can write an email to NordVPN's support team, detailing the issue you're experiencing along with information about your router and VPN configuration.
Online chat support: NordVPN offers a 24/7 live chat option on their website. Engage with their representatives, who can provide immediate help with your router's setup and other potential issues.
Always keep your router's firmware updated and maintain diligence in monitoring your internet security with encryption, antivirus software, and other protective measures.
NordVPN Subscription and Pricing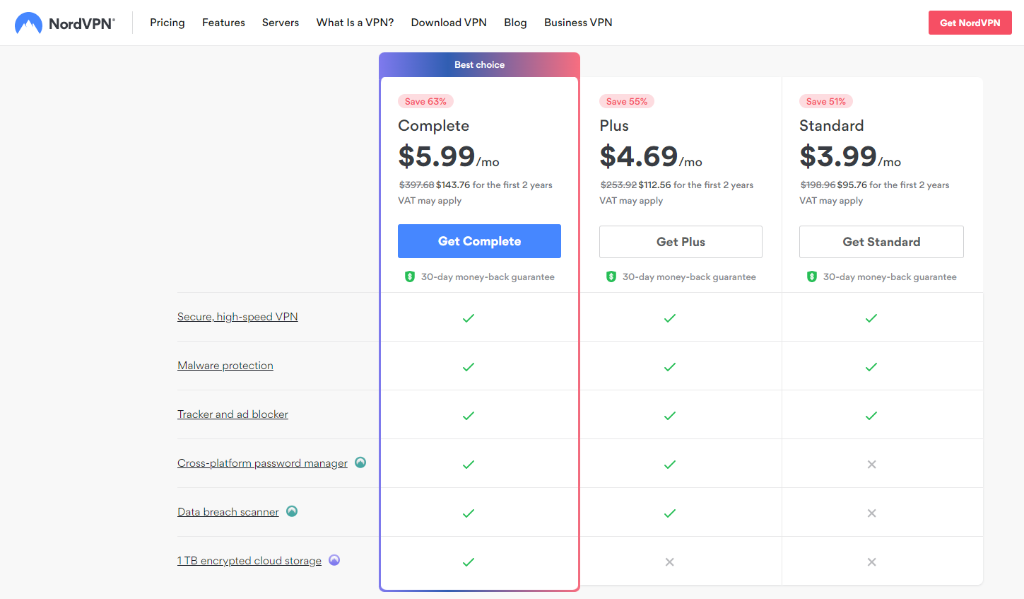 Subscription Plans
When choosing a NordVPN subscription, you can select from a variety of plans.
These include monthly, yearly, or even two-year subscriptions, depending on your needs and budget.
To sign up for a subscription, simply visit the NordVPN website and create an account.
Cost
The cost of your subscription will vary depending on the chosen plan.
For example, a monthly plan may cost more on a month-to-month basis than a one-year or two-year plan, which typically offer discounted rates.
Keep in mind that NordVPN often has promotions and special offers, allowing you to get better deals.
Monthly plan: This option allows you to pay on a month-to-month basis, providing flexibility in case your needs change.
Yearly plan: By choosing a yearly subscription, you can save a significant amount compared to the monthly plan. This is a better option if you plan on using the VPN for an extended period.
Two-year plan: The best value among the options, a two-year subscription gives you the most savings, making it ideal if you want longer-term VPN access.
Added Benefits
Here are some key benefits that come with a NordVPN subscription:
No ads: Enjoy an ad-free browsing experience, as NordVPN blocks unwanted ads from appearing on websites you visit.
Secure DNS server: NordVPN offers a secure DNS server, ensuring that your internet traffic is protected and remains private.
Privacy protection: The service protects against invasive cookies and trackers, further securing your online data.
Key Takeaways
Setting up NordVPN on a router can be easy and efficient if you follow the correct steps.
This is a brief guide on how to set up NordVPN on your router, so you can secure your entire home network seamlessly.
First, you need to check if your router is compatible with NordVPN.
Your router must support OpenVPN server, client, or both in order to be compatible.
You can find this information in your router's user manual or online on the manufacturer's website.
To start the setup, access the administrative interface of your router by connecting to the device's network with a browser and entering your router's login credentials.
Once you're logged in, navigate to the VPN settings section, which could be found under "Advanced" or "Advanced setup."
In the VPN settings, you'll need to enable the VPN option and configure it to work with NordVPN.
There are different settings depending on your router model, but generally, you'll enter NordVPN's DNS addresses in the "Network Address Server Settings (DHCP)" section, and you'll need to disable the IPv6 protocol.
To ensure proper functionality, ensure that the Connect to DNS Server Automatically checkbox is ticked, and then enter the following DNS addresses: 8.8.8.8 and 8.8.4.4. After making these adjustments, click "Apply Settings" or "Save."
With all settings in place, you can now activate NordVPN on your router.
To do this, return to the VPN client page and click the Activate button.
Your router should now be connected to NordVPN, securing your entire home network.
Remember, while this is a general guide on how to set up NordVPN on a router, there might be minor variations depending on your router model.
Be sure to consult your router's user manual or online resources for specifics related to your device.