How often do you find yourself in a position where you must recover an important message you deleted by mistake from Facebook Messenger?
It's disheartening, and it can make you feel lost and hopeless.
But have no fear; there are ways to retrieve those messages you thought were lost forever.
In this article, we'll discuss how to recover permanently deleted messages on Messenger.
Those messages are important to you, and we want to assist you in restoring them.
We have you covered regardless of whether you need to record a heartfelt exchange with a loved one or a vital piece of data.
How to Recover Permanently Deleted Messages on Messenger
Here are some methods you can use.
Third-Party Software – EyeZy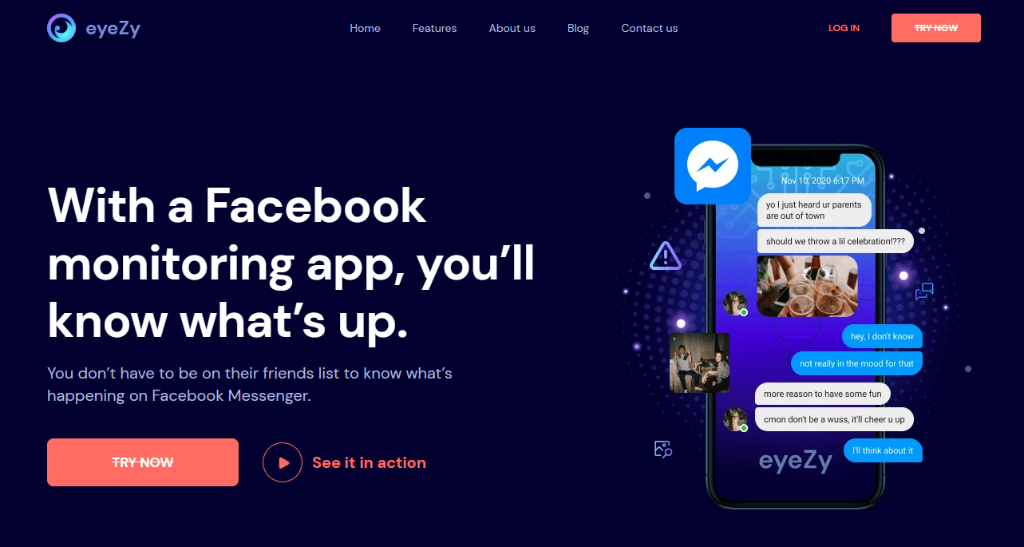 If you want to recover deleted Facebook messages, a professional app like EyeZy can be handy.
As the name implies, a keylogger app such as EyeZy records everything you type, even if you delete the message.
That is, you will have a record of the keystrokes and will be able to recreate the message. The best keylogger app for this purpose is EyeZy.
Additionally, you can use EyeZy's screenshot-capturing feature to view deleted Facebook messages on Messenger.
Screenshots are automatically taken when the phone is connected to Wi-Fi and Facebook/Messenger is open.
You can quickly recover deleted Facebook messages with EyeZy. The interface of the EyeZy app is both easy to learn and use.
Its simple interface and well-explained steps make it accessible to users of all technical abilities.
Furthermore, the EyeZy app ensures privacy and discretion by being concealed in plain sight and not appearing as an icon on the home screen.
How to Use EyeZy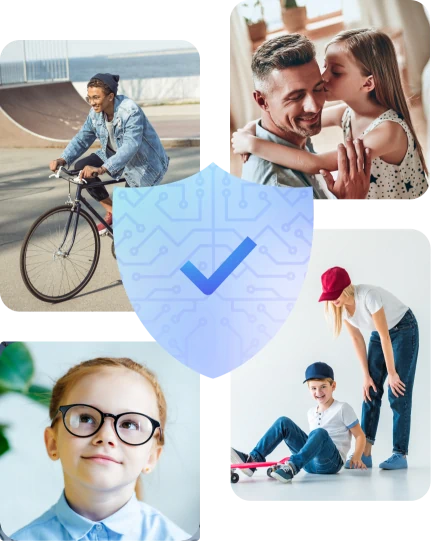 Here's a step-by-step tutorial for recovering deleted Facebook messages with EyeZy:
Step 1: Create an account and sign up for an EyeZy plan.
Step 2: Download and install EyeZy (Android version) on the device to be monitored.
Step 3: Visit EyeZy's official website and navigate to the Social Apps section, followed by Messenger, to view the chat history.
To recover deleted messages, use EyeZy's keystroke recording feature, as shown in the image below.
Additionally, you can use EyeZy's screenshot-capturing feature to view deleted Facebook messages on Messenger.
Screenshots are automatically taken when the phone is connected to Wi-Fi and Facebook/Messenger is open.
You can quickly recover deleted Facebook messages with EyeZy.
EyeZy's Additional Features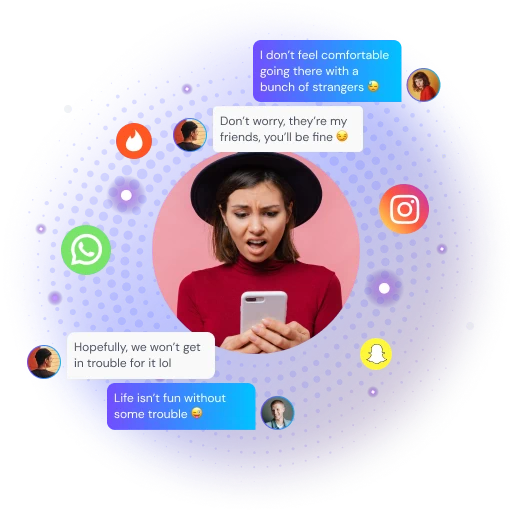 Pinpoint – Track your loved one's location using geofencing, GPS tracking, and alerts on linked WiFi networks.
Spotlight on Social Media – Read any messages sent or received on Facebook, Instagram, WhatsApp, Snapchat, Viber, and the target's email account.
Connection Blocker – Restrict access to websites, WiFi networks, and apps you do not want to use.
Phone Analyzer – Track and monitor all calls to and from your loved one's smartphone.
Files Finder – View the user's media files without their knowledge or permission.
Invisible Shield – Stay hidden upon installation, so your loved one doesn't know you're spying on them.
Examine Archived Conversations
Facebook Messenger's Archived Chats feature lets users conceal conversations without erasing them.
It's frustrating when people archive messages they meant to delete. However, old messages can be quickly and easily retrieved. Here is how:
You can unarchive messages in Messenger by launching the Facebook Messenger app on a mobile device.
Then, select "Archived Chats" from the drop-down menu that appears after clicking the Profile icon in the top left.
While selecting the conversation to restore, wait for the "Unarchive" button to appear. Select "Unarchive" from the menu when you're ready to proceed.
The feature is called "Hide Chat" on iOS devices and "Archive" on Android devices. Until they are unarchived, archival messages will be invisible.
To access previously saved messages, users should go to the "More" menu, select "Messages," then "Archived," and finally, the contact's name.
Last but not least, go to the "Actions" menu and choose "Unarchive" to restore the conversation to the "Conversations" tab.
Following these easy steps, users can access their previously archived Facebook Messenger conversations and pick up where they left off.
Take Advantage of Facebook's Option to Download Your Data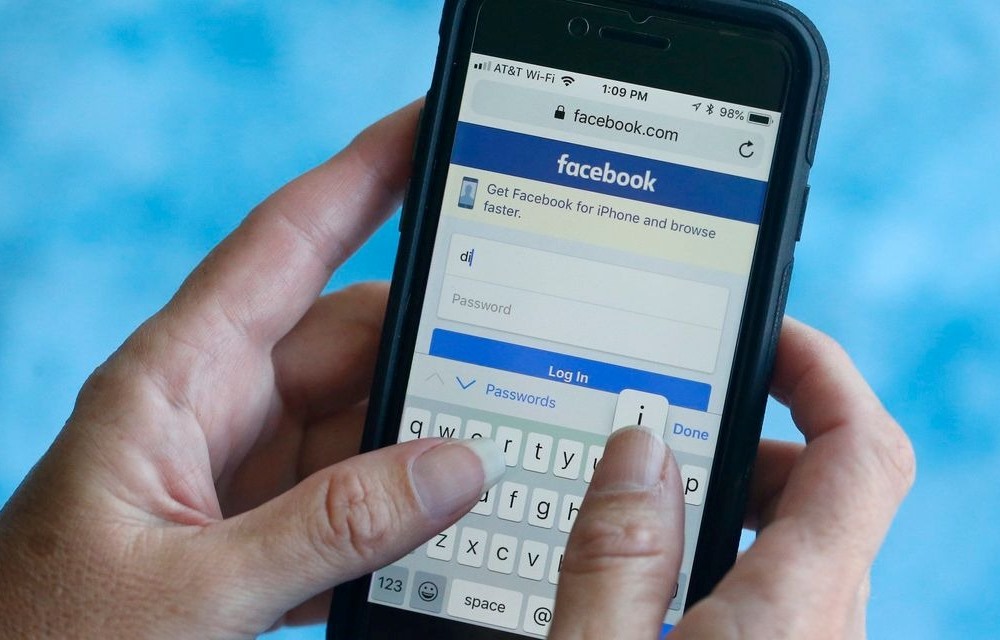 You can use the Download Your Information function to recover deleted Facebook messages.
Facebook retains removed messages on its servers for some time before deleting them completely, and this feature allows you to access them before they are permanently deleted.
Log in to your Facebook account and click the Down arrow in the top right corner of the main page to begin.
Navigate to the Your Facebook Information section after selecting Settings & Privacy.
Click on Download Your Information and select the data to download, including the date range, media quality, and HTML options.
After you've made your selections, click Create File to begin the download.
A message will appear confirming that a copy of your information is being created.
You will get an email with the downloaded file when the process finishes.
Remember that if you only want to retrieve deleted messages, choose the Messages option in the Select Information to Download section.
Also, ensure a date range is selected in the Select File Options section.
You can avoid losing important messages or data by regularly backing up your Facebook information.
Ask the Person You Were Messaging
When you delete a message or conversation, remember that the deletion only affects your end of the conversation.
Unless the recipient or other parties involved in the conversation delete the messages, they will still have access.
If you need to recover a deleted message or conversation, it's best to request a copy or screenshot from the recipient.
It allows you to fill in the blanks and accurately record the conversation.
Before requesting a copy or screenshot, it's always a good idea to check with the recipient to see if they also deleted the messages.
Ways to Prevent Future Message Loss
It's best to prevent ways before you get to this situation, so here are some options: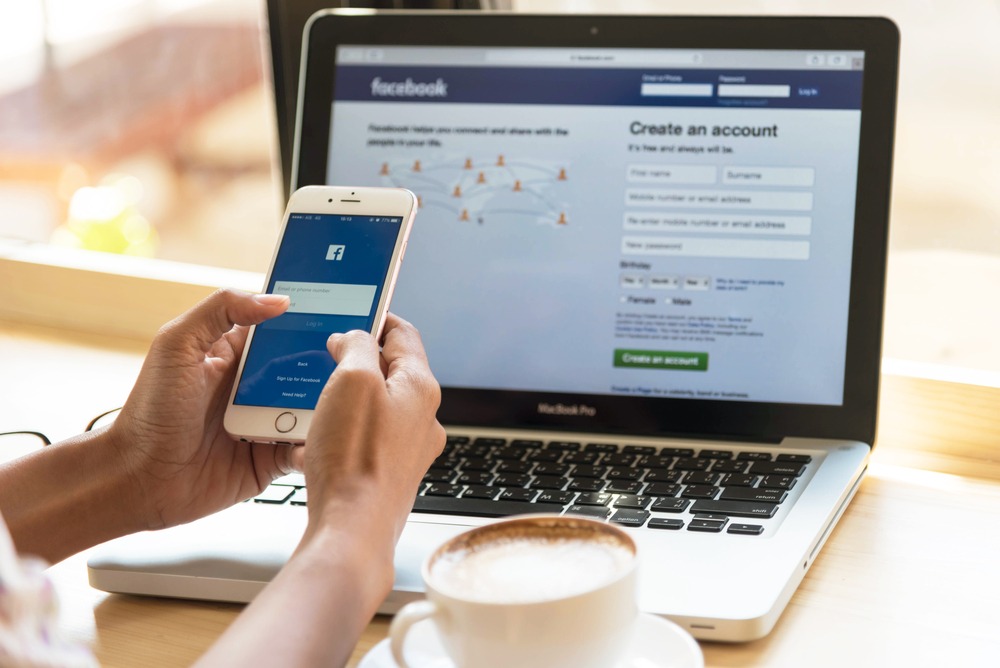 Turn On Recurring Backups Of Messages
Automatic message backups are another option for protecting your Messenger chats.
Depending on your preferences, Messenger can automatically back up your conversations to the local storage on your device or the cloud.
You can set up Messenger to back up your conversations automatically by going into settings, clicking "Chat Backup," and then turning on the "Auto Backup" switch.
Keep Important Messages Away from Messenger
Consider making a copy of messages with special meaning or significance outside Messenger.
You can use a third-party app to export your Messenger chats as a PDF or text file, or you can take screenshots of individual messages or conversations.
If you delete them inadvertently from Messenger, you'll have a backup copy of the messages.
Think Before You Delete That Message
The best way to safeguard your messages is never to delete them in the first place.
Please think carefully about whether or not you want to permanently delete the conversation before proceeding.
You can sort messages in various ways, such as by creating folders for different kinds of conversations or by marking particular messages as urgent with a star.
Create Regular Backups of Your Entire Device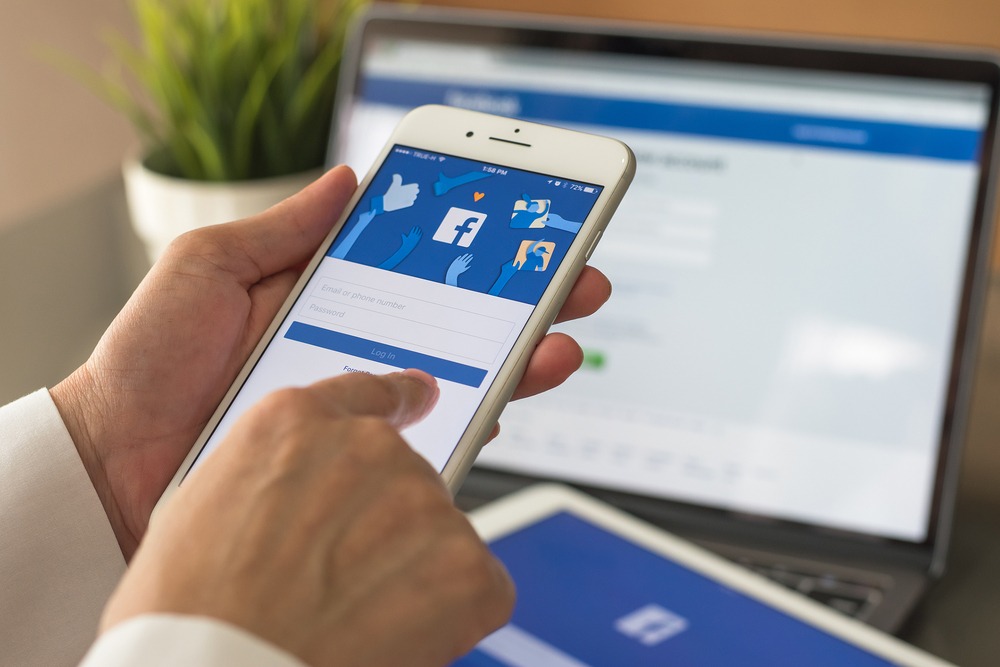 It's a good idea to back up your entire device regularly to ensure all your data is safe and sound.
In this way, your Messenger conversations will remain safe even if your phone is lost or stolen or there is a software malfunction.
To learn how to back up your device, look in its settings or visit the manufacturer's website.
Frequently Asked Questions
How Do I Remove Messages from My Messenger?
Select the messages you want to delete, then tap and hold until the context menu appears, and finally tap Remove. 
Select More, then Delete to permanently remove the conversation.
Keep in mind that this will not remove any messages from the recipient's end.
A message can be canceled before it is delivered, erasing it from both parties' inboxes.
For How Long May Facebook Store Private Messages?
Facebook claims it stores deleted messages in its database "for a reasonable time."
They say they can keep the copies for up to three months but don't say when exactly.
Can Messenger Private Messages Be Retrieved After Being Deleted?
You can restore deleted private Messenger conversations, but only from the device they were initially sent from and if the Facebook cache has not been cleared.
Conclusion
It's annoying when you lose messages you must keep on Messenger by accident.
But as we've seen, there are ways how to recover permanently deleted messages on Messenger.
Recovering deleted information from Facebook is a breeze, whether using an Android or iOS device or logging in from a computer.
While it's true that these techniques don't always work, I believe it's best to give them a shot before giving up.
You should download the EyeZy keystroke recording app to read people's deleted Facebook messages, as it's the best solution.