The need to spy on someone's Facebook communications could arise for any number of reasons in today's internet-savvy culture.
Knowing how to read someone's Facebook messages for free can be helpful for various reasons, including parental control, relationship protection, and personal safety.
Apps like EyeZy and Phonsee are among the most effective monitoring tools, but why should you choose them?
This post will explore the two best monitoring applications and cover other free options to consider if you want to secretly read someone else's messages on Facebook.
How to Read Someone's Facebook Messages for Free
Are you curious about what's happening in your loved ones' Facebook messages but don't want to invade their privacy?
EyeZy is the perfect solution for you.
This user-friendly app offers a discreet way to read messages from other Facebook users, such as your children or partner, without the need to sneak a peek at their phone or hover over their shoulder.
Getting started with Eyezy is easy.
You only require physical access to their phone once to install the app, which should not be a problem if you have a trusting relationship with them.
Once the installation is complete, you can start monitoring their Facebook messages.
You'll need to purchase a subscription to access all the features Eyezy offers.
You'll receive detailed installation instructions in your email as soon as you've subscribed.
Follow these instructions, and you'll be ready to go in no time.
Eyezy goes the extra mile to ensure your satisfaction. They offer a 14-day money-back guarantee, allowing you to try the app for free.
You can request a refund without questions if it doesn't meet your needs.
One of the standout features of Eyezy is the Control Panel it provides.
You can access it whenever you like by simply logging in.
Within the Control Panel, you'll find a comprehensive overview of all Facebook messages sent and received by the person you're monitoring, complete with time and date stamps.
But Eyezy doesn't stop at messages alone.
It also lets you view the images and videos exchanged through Facebook Messenger, giving you a complete picture of their digital interactions.
Key Monitoring Features of EyeZy
Monitor and read text messages sent and received on the target device.
You can view detailed call logs, which include incoming and outgoing calls with timestamps.
Utilize GPS to determine the target device's current location.
View the websites visited and the online activity on the monitored device.
Examine the applications installed and used on the target device.
Keep an eye on activity on social media networks other than Facebook.
Remotely control some elements of the target device, such as locking it or erasing data.
Capture device keystrokes, including usernames and passwords.
Configure geographic boundaries and receive notifications when the device enters or exits specified zones.
Access emails sent and received on the target device.
View the device's images and videos.
Monitor discussions on popular messaging apps such as WhatsApp and Snapchat.
Use the target device in a discrete and undetectable manner.
Phonsee is another reliable solution app to help you navigate somebody's Facebook Messenger with ease and discretion.
It offers an insightful window into their Facebook activity.
It's not about invading privacy but ensuring responsible and safe interaction with others on Messenger.
Phonsee gives you access to a complete record of their Messenger conversations.
Personal chats, group discussions, or even secret exchanges are all bare for your scrutiny.
Concerned about inappropriate photos and videos being shared within the app?
Phonsee allows you to verify whether such content is being sent or received.
The best thing is it doesn't just provide an overview of conversations; it furnishes you with detailed reports, including timestamps and the participants involved.
This transparency is essential for understanding their digital interactions.
The app operates discreetly on the target phone, ensuring your monitoring activities remain concealed.
To guarantee a seamless monitoring experience, Phonsee provides 24/7 customer support.
Any questions or concerns you may have are promptly addressed.
Phonsee's user-friendly interface and rapid setup process mean you can initiate tracking without delay, granting you immediate access to Messenger insights.
Start using Phonsee today and step toward informed digital parenting or guardianship.
Key Monitoring Features of Phonsee
Phonsee allows you to track incoming and outgoing calls and view message content, contact details, and timestamps.
Beyond Facebook Messenger, Phonsee covers various social media platforms like Instagram, WhatsApp, and Snapchat.
Ensure the safety of your loved ones with real-time GPS tracking, location history, and geofencing alerts.
View photos and videos stored on the target device to ensure responsible content sharing.
Monitor their online activities by viewing their browsing history, visited websites, URLs, and timestamps.
Gain visibility into their most frequently used applications and how often they access them.
Take control remotely by locking the device, wiping data, or sending specific commands for added security.
Phonsee remains hidden on the target device to ensure undetected monitoring.
Stay organized with detailed reports summarizing the monitored data for more straightforward analysis.
3. Password Reset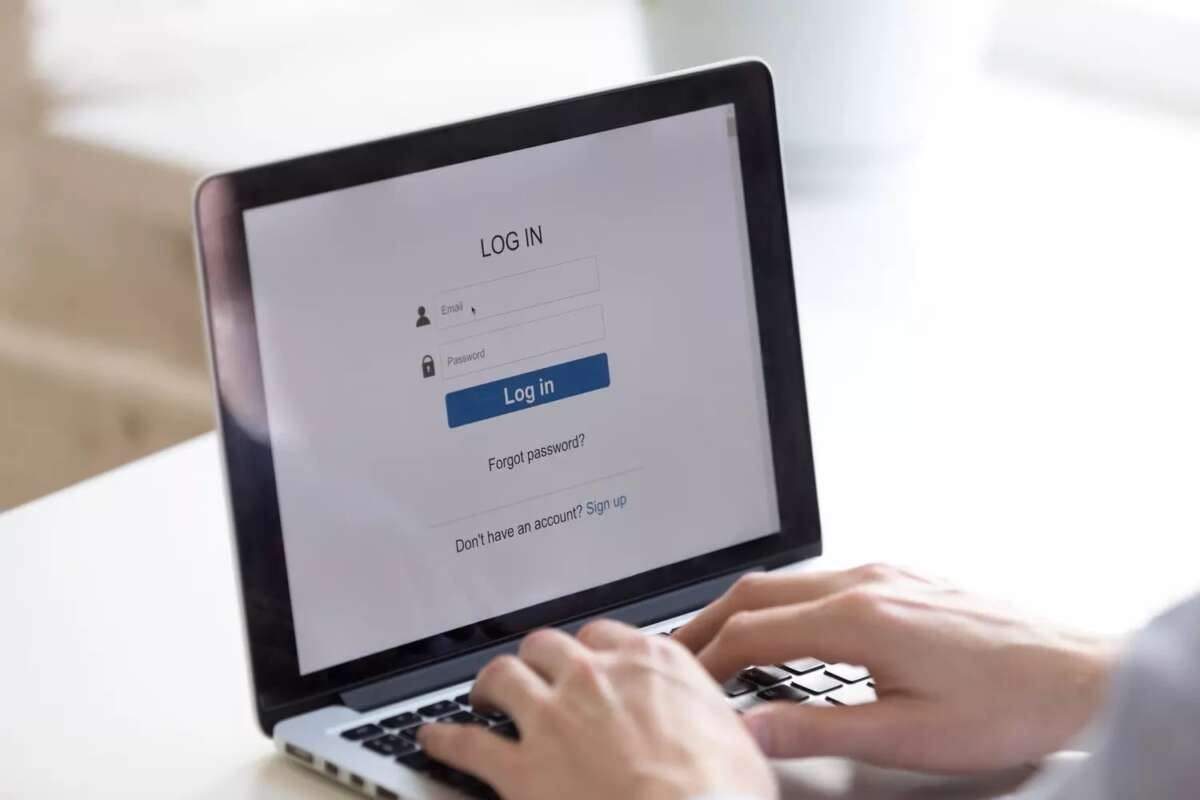 The simplest way is to reset a password if you know some of the target's info, including email.
Click the "Forgot Password?" link on the Facebook login page.
Follow the prompts, and Facebook will send a password reset link to their email.
If you can access their email, you can reset the password and gain access to their Facebook account.
The downside of this approach is that they will be alerted if another device tries to log in from their account.
4. Browse their Phone
Sometimes, browsing their phone is the simplest and most effective approach.
If you have access to your loved one's smartphone, you can easily unlock it.
Once inside, just tap on the Facebook Messenger icon, and you'll gain access to the messages sent to them by other people.
It's worth noting that most people tend to stay logged in to their apps on their phones.
Unlike websites where you typically log in and out, apps like Facebook Messenger keep you continuously logged in.
Of course, you could log out each time you use the app, but hardly anyone bothers.
So, if you're looking for an uncomplicated way to view someone's Facebook messages, this method is certainly worth a try.
5. Give their Mac or PC a Try
If you can't find a moment to get to their phone, head to the Facebook website on your target's computer.
If they haven't logged out since their last session, you'll gain immediate access to their Facebook profile.
You can peruse all of their messages by clicking on the Messenger icon in the top navigation bar.
Did you find yourself on the Facebook login page instead? Don't despair just yet.
Modern browsers offer the convenience of saving login details, including emails, usernames, and passwords, allowing for swift sign-ins without memorizing anything.
6. Phishing
While it's one of the more challenging methods, it's also one of the oldest tricks in the book.
Typically, this involves crafting a counterfeit login page and sharing the link with the intended target.
This deceptive link can be transmitted through various channels, but many hackers opt for sending it via email to enhance its authenticity.
The fake page is meticulously designed to mimic the appearance of the legitimate Facebook login page, making it highly convincing to the unsuspecting victim.
Once the victim enters their login information, it doesn't go to Facebook; instead, it gets redirected to you.
This method can be pretty challenging, especially if you lack technical expertise.
You'd have to navigate the complexities of setting up a web hosting account and creating that fake login page, which can be quite a hassle.
Are There Any Free Phone Tracker Available?
Although we discussed several free methods that are less effective, there are also some free monitoring tools available.
You need to exercise caution when exploring free phone tracking.
Despite the enticing promise of no charges, not all of these options are what they seem.
In the worst-case scenario, a so-called "free" spy app might turn out to be a scam designed to steal your data, including sensitive information like phone numbers or credit card details.
On the flip side, you'll find legitimate phone tracking applications such as EyeZy and Phonsee.
These reputable apps provide secure and dependable phone monitoring services with regular updates and even a money-back guarantee for added peace of mind.
Regarding phone tracking, it's often true that you get what you pay for, so opting for trusted solutions is generally the wisest choice.
Conclusion
As we've explored in this article, efficient solutions are available for those seeking how to read someone's Facebook messages for free.
EyeZy and Phonsee are two outstanding monitoring apps that give you a view that can help keep you safe and comfortable.
Whether you're a parent concerned about your child's online safety, a partner seeking to stay connected, or an individual looking to ensure personal security, remember that the tools at your disposal, like EyeZy and Phonsee, can empower you to read someone's Facebook messages with care and consideration.