Do you want to access a Facebook page without being an administrator? You're not the only one who feels that way, though.
There are many people out there looking for ways to do it. It may seem impossible, but there are ways to make it happen.
In this article, we'll go over some methods for gaining unauthorized access to a Facebook page and some safety precautions you can take.
So, if you're interested in discovering how to hack a Facebook page without being an admin, read on!
How to Hack a Facebook Page Without Being an Admin
Here are three methods to hack a Facebook page without being an admin of the page.
Use a Spying App to Hack Facebook Page – EyeZy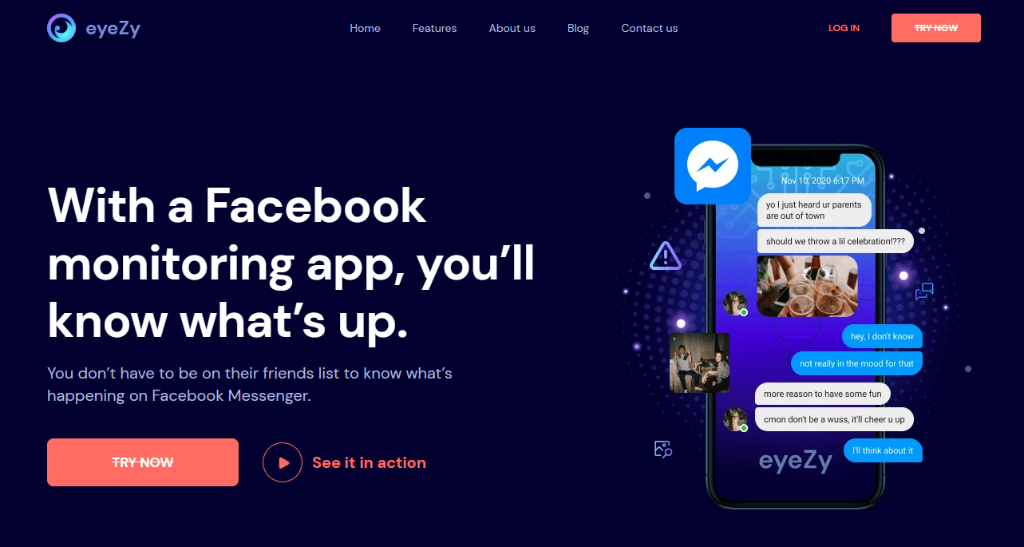 By far, the easiest method is to use a reliable spying app like EyeZy. It Is a powerful Facebook hacking application.
EyeZy is an excellent choice if you want to hack a Facebook page without being an admin.
You can easily access the admin's Facebook page if you hack into their account.
With EyeZy's sophisticated features, you can discreetly access any personal data associated with the account you're targeting.
This makes account hacking possible without technical knowledge or access details.
Having the app installed on the target's account is required for the rest to be handled automatically.
After being installed, the app immediately enters a hidden state that ensures your complete anonymity while using it.
It will be completely undetectable to the user you're trying to reach.
Furthermore, the data on Facebook will be synchronized in real-time, allowing instant updates on the behavior of the people you're attempting to reach.
You can use this function to find the user in question and contact them in an emergency.
Furthermore, you can use the target's mobile device to create a digital perimeter within which the app will notify you immediately upon the target's entry or exit.
This tutorial will show you how to gain access to someone else's Facebook account without having administrative privileges.
To Hack a Facebook Account Using EyeZy, Simply Follow These Three Steps: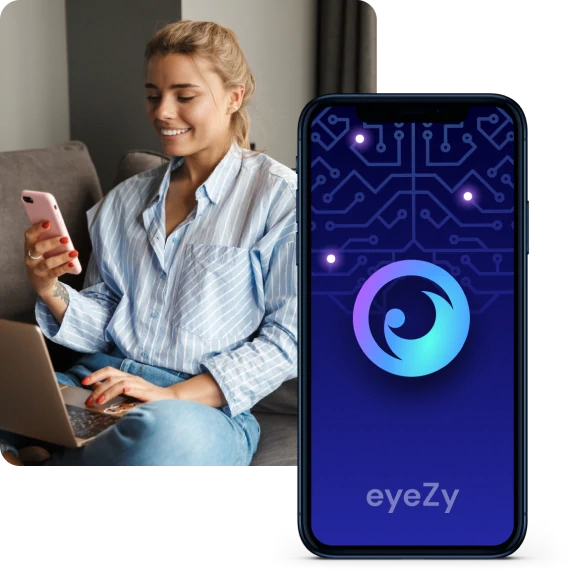 Step 1 – Sign up For EyeZy.
Create an account on EyeZy's website by entering your email address in the appropriate field
Signing up is free, but if you want to use the app frequently, you must upgrade to a paid plan
After purchasing, go to the Product and Management page to download the app to your target's mobile device
Step 2 – Install EyeZy on The Target Phone.
Install the EyeZy APK file on the target's mobile device.
After setup is complete, the app will launch in private browsing mode immediately
Step 3 – Check the Dashboard for Facebook Data.
Once the app has been installed and set up on the target's phone, you can log in to your EyeZy account from your phone to keep tabs on everything they're doing on Facebook
Additional Features of EyeZy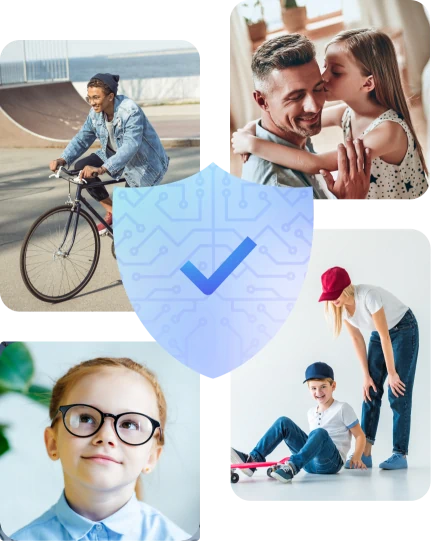 Instant Alerts- When your child enters or leaves a designated area, EyeZy's instant alert feature notifies you.
Internet Activity Monitoring – The app monitors internet activity by keeping track of websites the target device visits. This function is crucial because it notifies you if the user is accessing any prohibited material.
Call Recording – EyeZy can record incoming and outgoing phone calls on the target device. This feature can help keep tabs on your target and find out who and what they are talking about.
Social Media Monitoring – With EyeZy, you can keep tabs on all your favorite social media sites, including Facebook, Twitter, Instagram, and Snapchat.
Time Management – A section called Parental Controls allows you to limit your children's screen time. This feature allows you to restrict your child's device use to specific times of the day.
App control – You can restrict the types of apps your target can install on their device and monitor their usage using EyeZy's app management features.
Remote control feature – allows you to control the target device from a distance. This is a useful option to have on hand if you want to limit your child's access to their device, such as during school hours.
Geo-Fencing – The app allows you to set up virtual boundaries, or geofences, on a map. When the device of interest crosses these preselected landmarks, you will be notified. It can help ensure your kid only goes to school or the park.
Web Filtering – You can restrict access to specific websites or groups of websites on the target device using EyeZy's web filtering feature. It can help protect your child from inappropriate content on the internet.
Hack Facebook Pages Using Insecure Object References
Many options are available if you want to learn how to hack a Facebook account.
Exploiting Insecure Object References is a widespread technique.
Acquiring administrative access to the targeted Facebook page can be achieved by exploiting flaws in the IDOR system.
You can do this by setting the "role" to "manager," updating the "parent business id" to the "agency id," and updating the "asset value" to the ID of the desired landing page.
See this working example:
parent business id=991430798709757
agency id=907497055598152
asset id=190313451381022
role= MANAGER
These modifications will grant you administrative access to the specified Facebook page.
You'll have complete control over the page and can modify or remove the content as you see fit.
You will also be able to manage the number of administrators on the page.
Whether you wish to keep the current admin or find a new one is entirely up to you.
The "Reset The Password" Facebook Account Hack
It's not always necessary to download software or engage in complex coding to hack someone else's Facebook account.
Alternatively, you can use Facebook's "Forgot Password" feature.
You can see how it functions below:
Click the "Forgot Password" link on Facebook.com.
Fill in the target's Facebook username and any other information you have about them.
You can have Facebook send you a phone call or an email with a link to reset your password. You should now have the device or email account in your physical possession.
Follow the on-screen instructions after clicking the recovery link to change the password for the relevant Facebook account.
You can now access the account's contents by logging in with the new password.
How Does a Facebook Page Differ from a Profile?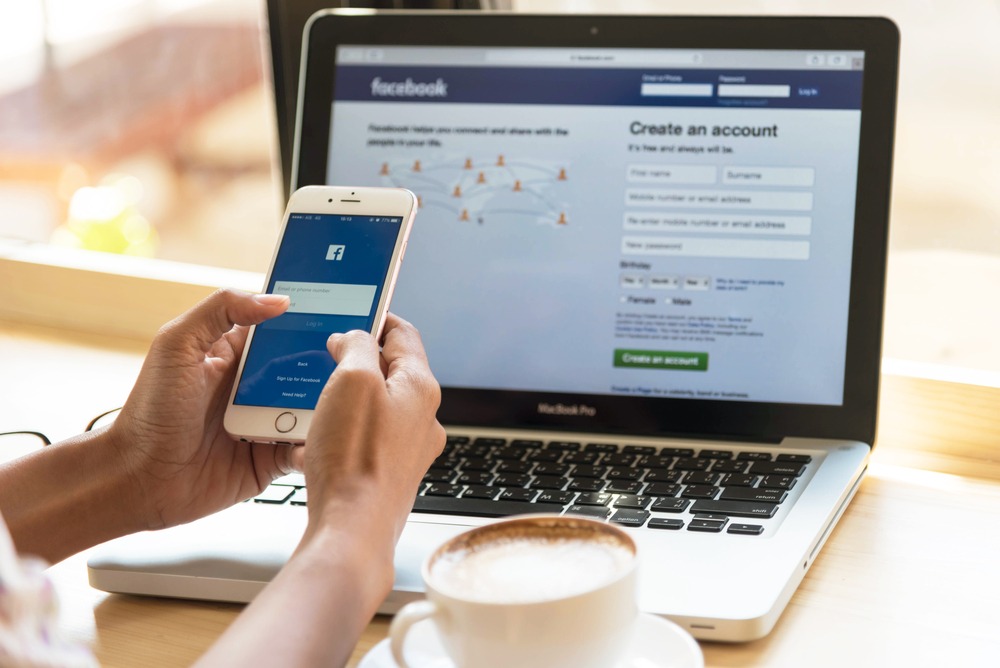 If you want to use Facebook for either personal or professional reasons, you must be aware of the distinctions between a profile and a page.
A Facebook profile is intended for individual use, while a Facebook page is aimed at the commercial sector, to put it simply.
Sharing information about yourself on Facebook, such as your likes, activities, and interests, is encouraged.
A Facebook page, on the other hand, allows companies, artists, public figures, brands, and organizations to communicate with their target audience.
There are a few key distinctions between a profile and a page on Facebook, in addition to the obvious ones.
To become friends with someone on a profile, for instance, you must initiate contact by sending a friend request; in contrast, all you have to do to follow a page is click the like or follow button.
As a result, the page and its audience can communicate without waiting for anyone's approval or confirmation.
Frequently Asked Questions
Is It Possible to Access a Facebook Page without Being an Administrator?
Access to a Facebook page is limited to those who are the page's administrators, editors, moderators, or advertisers or who have been granted access by one of these roles.
Even if you do not know a current administrator, you can use one of the methods described in the article.
What to Do if I Forget the Password to My Facebook Page?
It can be upsetting to lose control of a Facebook page, but there are ways to regain control.
If you have difficulty accessing the page, contact Facebook's support team.
The friendly folks at Facebook will review your submission to confirm your status as the page's administrator.
You should be able to reclaim your admin privileges and continue working on the page after some time.
Is The EyeZy Spying App Safe to Use?
EyeZy is a legitimate spy app created by a dedicated team of professionals who ensured the app did not perform malicious acts. 
The app has been thoroughly tested on various devices to ensure it does not endanger users' privacy or security. 
EyeZy's ability to monitor and track different aspects of a target device, such as call logs, text messages, GPS location, and Facebook activity, is one of its key features. 
The app is intended to be undetectable and can operate in the background without the user's knowledge.
Conclusion
Suppose you're wondering how to hack a Facebook page without being an admin.
The answer can be positive with many methods, but you'll need a strong understanding of technology to pull it off.
The techniques for hacking Facebook pages were undeniably effective, but Facebook has since patched them in response to reports.
We recommend EyeZy for effective phone monitoring, so if you want to hack into a Facebook account, this is the best way.