Navigating the world of eBay can be an exciting and lucrative journey, but sometimes you may find yourself encountering challenges such as account suspensions or limitations.
This is where eBay stealth accounts come into play.
Stealth accounts are eBay accounts created using different information and identities that are not easily traced back to the real owner.
These accounts can serve as a way to bypass certain restrictions, allowing you to regain control over your buying and selling activities.
You might be wondering why having an eBay stealth account is an attractive option.
EBay is a popular platform for online selling, and with millions of users worldwide, it's crucial to maintain a good standing to maximize your sales and profits.
Unfortunately, once your account is suspended or limited, it can be tough to reinstate or find your way back to the marketplace.
Stealth accounts can help mitigate those risks and let you continue trading on eBay without being restricted by previous issues.
Understanding eBay Stealth Accounts
An eBay stealth account is an account that, although it belongs to you, can't be traced back to your identity.
They have become popular among sellers who have experienced bans or restrictions on their regular eBay accounts.
Why Stealth Accounts Are Utilized
Stealth accounts can be a useful way for you to continue selling on the platform, especially if you've had your primary account suspended or banned.
They provide you with a "fresh start" and allow you to rebuild your business without the limitations that come with a previous ban.
By using a stealth eBay account, you can minimize the risk of losing your entire income if one of your accounts faces issues.
With multiple accounts, you have a safety net, ensuring that your business can continue to operate in the face of challenges.
Stealth Accounts Vs. Regular eBay Accounts
There are a few key differences between stealth eBay accounts and regular eBay accounts:
Personal information: For stealth accounts, you need to provide different personal information than your main account to avoid being linked to any previously banned accounts. This may include a new name, address, phone number, and bank account.
IP address: You must use a different IP address for your stealth account to prevent eBay from connecting it to your other accounts. This can be achieved through VPNs or dedicated proxies.
Cookies: Clearing browser and flash cookies will help ensure that your stealth account remains separate from your regular eBay account.
Operations: Having separate browsers or even computers for accessing the stealth account can also be an additional measure to maintain anonymity.
When creating an eBay stealth account, be cautious and ensure you are not violating any platform policies.
If used correctly, stealth accounts can be an invaluable tool to help safeguard your online business.
How to Create an eBay Stealth Account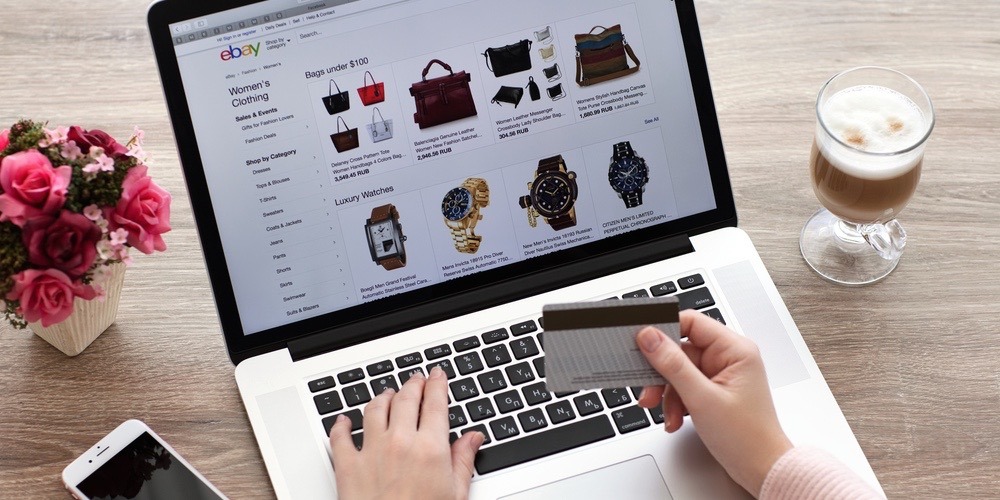 Setting Up a New IP Address and Email
To create an eBay stealth account, first you need to set up a new IP address and email.
This provides a fresh start and avoids any links to your suspended account.
Use a reliable VPN for eBay Stealth or eBay proxies to obtain a new IP address that is not associated with your suspended account or previous activities on eBay.
Next, create a new, separate email address that you will use exclusively for your stealth account.
This will ensure that there is no connection between your old and new eBay accounts.
Obtaining Personal Information and Address
Once you have a new IP address and email, it's time to gather personal information needed for registration.
While eBay does require your legal name and address, you can use an assumed name for privacy reasons.
Just make sure that the name you pick is believable and isn't linked to your original eBay account.
For the address, consider opening a P.O. box or using a mail forwarding service to further distance yourself from your suspended account.
This will help protect your privacy and prevent your stealth account from being flagged or suspended.
Establishing a Phone Number with VoIP
The final step in creating your eBay stealth account is to establish a phone number with VoIP.
A VoIP (Voice over Internet Protocol) service allows you to obtain a phone number without physically owning a phone line or a SIM card.
This new phone number should not be linked to any of your previous contact details to avoid association with your suspended account.
There are many VoIP providers available, enabling you to choose a unique phone number that suits your needs.
Once you have your new phone number, you can proceed with setting up your eBay stealth account.
When creating an eBay stealth account, it's essential to keep your registration details separate from any previous accounts to ensure your new account remains operational.
Linking Stealth Accounts to PayPal
Setting Up a Stealth PayPal Account
To set up a stealth PayPal account, follow these steps:
Choose a new name – You will need to create a new identity for your stealth account, so choose a name that is different from your real name or any previously suspended accounts.

Use a different email address – Get a new email address specifically for this account. It's best to use an email provider you haven't used before or one that is different from the one linked to your main or previous accounts.

Use a unique IP address – Make sure you have a new IP address when creating your stealth PayPal account. You can achieve this by using a Virtual Private Network (VPN), a proxy, or a mobile hotspot.

Get a new phone number – Participating in PayPal's verification process will require a new phone number. You can acquire a virtual phone number or a prepaid SIM card.

Add a virtual credit card – To verify your stealth PayPal account, you'll need to add a virtual credit card. There are various services available that provide these cards.
Now that you have your stealth PayPal account, let's connect it to your eBay stealth account.
Connecting eBay and PayPal Stealth Accounts
Follow these steps to link your eBay and PayPal stealth accounts:
Log into your eBay stealth account – Make sure you're using the unique IP address and browser profile you created for this account.

Go to "Account Settings" – This can be found in the top-right corner of the eBay website, under your account name.

Select "PayPal Account" – You'll find this under the "Payments" tab in the account settings menu.

Enter your stealth PayPal email address – This must be the new email address you used when setting up your stealth PayPal account.

Authorize the connection – eBay will request authorization to connect these accounts. After granting permission, your eBay and PayPal stealth accounts will be linked.
Remember to maintain unique IP addresses and browser profiles when accessing your eBay and PayPal stealth accounts to avoid suspensions.
Good luck and happy selling!
Managing Your eBay Stealth Account
Handling Suspensions and Limitations
When managing your eBay stealth account, it's essential to handle suspensions and limitations efficiently. If you face suspension or limitations, don't panic.
First, identify the cause for the suspension and address it accordingly. Be prepared to provide relevant documentation to eBay if they request it.
Remember, always comply with eBay's policies to minimize the risk of getting suspended.
In case your account gets suspended, make sure to maintain a low profile.
Avoid opening a new account with the same information as this could lead to further suspension.
Instead, focus on identifying the reason for the suspension and work on resolving it.
Maintaining Good Feedback and Reputation
As an eBay seller, your feedback and reputation are crucial to your success.
To maintain positive feedback on your stealth account, follow these tips:
Provide Quality Products: Ensure you sell high-quality items that meet your customers' expectations. This will lead to satisfied buyers and positive feedback.
Accurate Listings: Create accurate and detailed product listings to avoid confusion or misunderstandings. Make sure to include the item's condition, clear images, and a thorough description.
Fast Shipping: Process orders promptly and ship items as quickly as possible. Providing tracking information to buyers can also enhance their experience, increasing the chances of a positive review.
Be Responsive: Answer potential buyers' questions promptly and professionally. By doing so, you establish trust and rapport with your customers.
Resolve Issues: If a buyer experiences an issue, work with them to find a resolution. Offer refunds, replacements, or other solutions to rectify the situation. This can mitigate negative feedback and improve your overall reputation.
By implementing these strategies, you'll be better equipped to manage your eBay stealth account effectively, minimizing the risk of suspension or limitations, and maintaining a positive reputation among your buyers.
Financial Aspects of eBay Stealth Accounts
Fees and Charges for eBay and PayPal
When using eBay Stealth accounts, you should be aware of the fees and charges associated with eBay and PayPal.
For instance, eBay may charge insertion fees, reserve fees, and final value fees for sellers.
On the other hand, PayPal generally charges a fee for processing payments.
To manage your financial aspects properly, consider the following points:
Monitor and keep track of your fees to ensure they don't eat into your profit margins
Maintain separate bank accounts and credit cards for each eBay stealth account, which can help you manage transactions securely and efficiently
Try looking for discounted offers on fees occasionally provided by eBay for sellers to make it more cost-effective
Increasing Revenue and Profit with Multiple Accounts
Managing multiple stealth accounts can help increase your revenue and profit, and here's how:
Diversify your product portfolio: Selling a variety of items across your accounts can help you cater to different customer preferences, thus improving your chances of making sales
Minimize risks: With multiple accounts, you can spread your risk, ensuring that an issue with one account doesn't have a devastating impact on your entire business
Learn from different strategies: With each stealth account, you can experiment with different marketing and pricing strategies and observe their effects on your sales and revenue
To make the most of your multiple eBay stealth accounts, consider these tips:
Regularly evaluate the performance of your accounts: Keep track of what's working well and what needs improvement. This will help you make informed decisions on how to optimize your accounts
Maintain a balance between buying and selling: Make sure to maintain a healthy balance between buying and selling activities across your accounts. This will help you stay on top of your inventory management and ensure your accounts remain active
Be cautious when purchasing a stealth account: If you decide to buy an eBay stealth account, make sure to do your research and purchase from a reputable source to avoid any potential issues
By staying organized and attentive to your financial aspects, you'll be able to navigate the eBay stealth account world effectively and use your accounts to boost your revenue and profit successfully.
Risks and Precautions
Legal and Ethical Issues Related to Stealth Accounts
While creating a stealth eBay account is not necessarily illegal, you must ensure you are not doing anything fraudulent or breaking any rules.
Misusing a stealth account can lead to severe consequences, such as a limited or suspended account.
To avoid this, follow eBay's policies and guidelines and stay transparent in your business practices.
Staying Anonymous and Protecting Personal Details
One reason for creating a stealth account is to keep your personal details private.
Here are some precautions to take in order to maintain anonymity:
Use friends and family members' accounts: Instead of creating a stealth account under your name, you can seek permission to use a family member or friend's account. This approach can protect your personal information, but it is essential to uphold ethical and legal responsibilities.
Use a remote desktop: Accessing your stealth account through a remote desktop helps you maintain privacy and reduces the possibility of your account getting flagged.
Delete browser cookies: Browser cookies can reveal information about your online activity which may lead to your stealth account being identified. Clearing your browser cookies regularly can aid in maintaining anonymity.
Create a separate browser history: Using a separate browser or creating a new browser profile for your stealth account can prevent any links to your primary eBay account.
Recovering from an eBay Suspension
When your eBay account is suspended, it can be quite frustrating.
The good news is, there are ways to recover and regain access to your account.
Alternative Solutions to Set Up a New Account
If your eBay account has been suspended, you might consider setting up a new account.
Please note that it's essential to understand that creating multiple eBay accounts to bypass suspension is against eBay's policies.
Nevertheless, here are some tips to help you set up a new account without violating eBay's rules:
Make sure your new account has a different username, email address, and is also in compliance with eBay's terms and conditions.
Ensure that your new account is set up with a unique IP address to avoid linking to your old account that was banned.
Use different financial details, such as credit card information, bank account, and PayPal account, from your suspended account.
Avoid selling the same items that led to your suspension in the first place.
Creating a new account to bypass a suspension may result in another suspension, so it's always better to work on reinstating your old account.
Reinstating an Old eBay Account
If your old eBay account was suspended, reinstating it should be your primary focus.
Here are some steps you can take:
Review the suspension notification email: eBay usually sends out an email detailing the reason for the suspension and the steps you can take to resolve it. Review this information carefully.

Address the issue: Depending on the reason for your suspension, you may need to make changes to your listings, provide additional documentation, or simply wait out a temporary suspension.

Contact eBay support: If you have made the necessary changes and complied with eBay's policies, contact their support team to request account reinstatement. Be prepared to provide substantial evidence that you have corrected the issues that led to the suspension.

Pay any outstanding fees: If your suspension was due to unpaid fees, make sure to settle those payments to resolve the issue.
FAQs
What is an eBay Stealth Account?
An eBay stealth account is an account that appears to belong to a different person, so it can't be traced back to you.
This can be useful if you've been banned or restricted from eBay and want to continue selling on the platform.
How Can I Create an eBay Stealth Account?
To create a stealth account, you will need to create a new identity with the following components:
1. New IP solution: Use a VPN or proxy to change your IP address.
2. New operational setup: Use a different computer or remote desktop for eBay activities.
3. New browser history: Clear your current browsing history and cookies.
4. New eBay account: Register a new account with a different email address.
5. New phone number: Obtain a new phone number for account verification.
6. New bank account: Open a new bank account to link to your stealth account for payments.
Is Creating a Stealth Account Illegal?
Creating an eBay stealth account is not illegal, but it can be against eBay's terms of service.
If eBay discovers you're using a stealth account, they may suspend your account.
Can I Still Continue Running My eBay Stealth Account if It's Discovered?
If your stealth account is suspended or banned, you may need to create a new one to continue operating on eBay.
However, remember that although using stealth accounts might provide a temporary solution, the best practice is to operate within eBay's guidelines and engage with the platform in good faith.
How Can I Prevent My eBay Stealth Account from Being Suspended?
To reduce the risk of suspension, make sure to follow eBay's rules and guidelines while operating your stealth account.
Additionally, don't link your stealth account to any old accounts that have been suspended or banned, and always maintain a good performance record by providing excellent customer service, promptly shipping items, and accurately describing your products.
Conclusion
eBay stealth accounts can be a valuable tool for your online business endeavors, especially if you've encountered issues with eBay policies or account restrictions in the past.
By utilizing these accounts, you can diversify your business and minimize the risk of unforeseen obstacles impacting your operations.
Creating and managing an eBay stealth account properly is essential to ensure its longevity and success.
With careful attention to detail and adherence to eBay policies, you can maintain multiple accounts and grow your business in a sustainable manner.
Remember to always use separate personal information, clear browser cookies, and change your IP address to avoid any slip-ups.
Don't forget that eBay's main priority is to protect their customers and maintain a secure marketplace.
Always act in the best interest of your buyers by providing accurate descriptions of your products, shipping items promptly, and offering excellent customer service.
By doing so, you will not only increase your credibility in the eBay community, but you will also strengthen your stealth account system for the long term.