There's a good chance that you're here because you went online to find a worthwhile Twitter growth company. Luckily, you've come to the right place, because we want to make the process of finding a Twitter growth company easy and straightforward.
Due to Twitter's restrictions, It's becoming more and more difficult to find good sites like Circleboom out there, so the more informed you can be about a company before you commit, the better of an experience you'll have.
Let's check out our top picks for the best Twitter growth service, Circleboom.
Circleboom Review 2023
Circleboom is a company that can help you with your Twitter growth, and they have actually seen quite a meteoric rise over the last few years.
There are plenty of other companies out there offering social media tools for growth, so it is important that you don't go for the first one that you come across.
Again, these guys might have been appealing for a couple of years now, and they aren't showing any signs of slowing down.
There are always new companies cropping up, but these guys have stood the test of time.
What is Circleboom?

Circleboom is a company that says they are a tool that can help brands, users, and influencers strengthen and grow their Twitter accounts. A lot of their website is incredibly detailed, which is why we are doing this review.
They say that they offer their clients a suite of different management tools for Twitter that are not only user-friendly, but can help you optimize your tweets, get more of the right engagement for your tweets, and grow your Twitter audience in general.
They say that their tools are centered around the many different facets of a successful Twitter page, including scheduling, tweets, and followers. These guys first got their start in 2017, and since then have been selling the same features.
We think that they have been good about maintaining their quality.
What are Circleboom's Features?
Circleboom say they have quite a few features that they offer their clients, from follower insights to tools that can help you find spammers, fake profiles, and inactive accounts.
They also say that they have smart search tools that can find new followers for your tweets, and they can also help you delete tweets, retweets, and interactions on your content.
They want to help their clients browse archives to find relevant content, and even schedule tweets ahead of time, and if you need additional reporting and analytics when it comes to your tweets, they have this as well.
Because there are so many features that these guys offer, they categorize them into different groups; their search tool, their publish tool, their user analytics tool, their tweets tool, and The Circle, which is what they use to find fake profiles for you.
What is Circleboom's Pricing?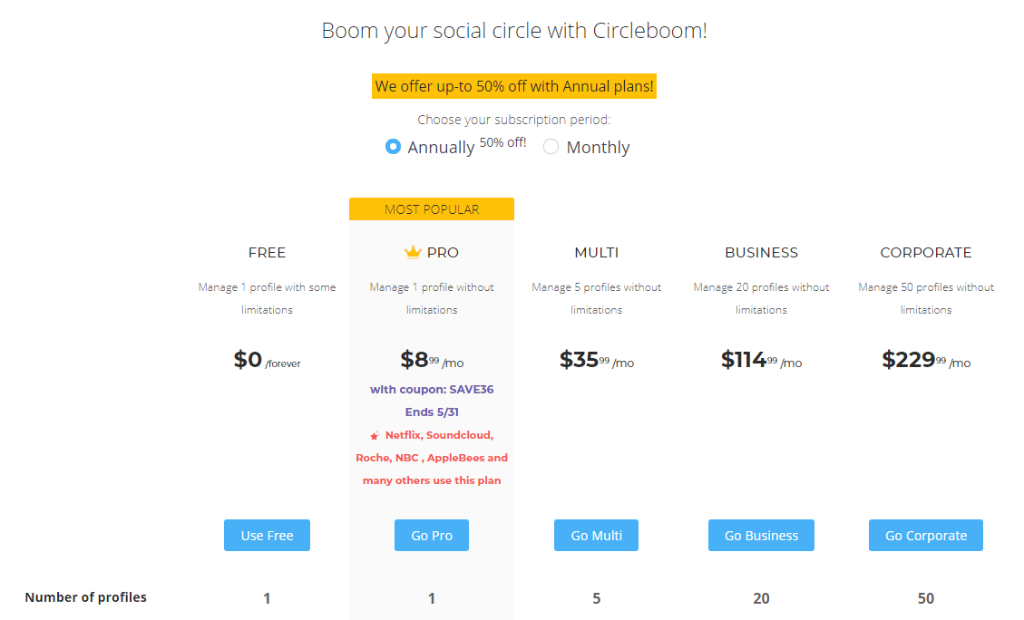 Circleboom has five different price points for you to choose from, and they say that their most popular one is their pro account, where you can get help managing one profile without limitations. They say this is going to cost $8 a month.
They also have a free option, which they say helps you manage one Twitter profile with limitations. Their multi package helps you manage 5 Twitter profiles, and this is going to cost you $35 a month.
Their business package lets you manage 20 profiles without limitations, and this is going to cost you $114 a month.
Lastly, their corporate package helps you manage 50 profiles on Twitter, without limitations, and it is going to cost you $229 a month. Personally we think that these prices are weirdly somehow on the cheap side and overpriced at the same time.
Their more basic packages are definitely on the affordable side but if you are going to go for one of their more advanced packages you will have to spend a little bit more.
How Did Circleboom Do in Tests?
We put Circleboom to the test to see whether we could actually recommend them to you or not. We have to say that we were disappointed with the results. We paid for their pro package, which of course is going to help us manage one Twitter profile.
We thought that they were really quick to get in touch with us and communicate to us about what our Twitter goals are, and when they did and the engagement started to come through, it was as good as we thought.
It was also really easy to contact them through their customer support.
What About Their Team?
Circleboom has a really good website, where they appear to be modern and organized with great engagement.
When it comes to information about their team, this is definitely there, because we think that they are focused on their engagement, and how they can convince people to buy it as well as how they can get to know their clients better.
We don't suggest that you ever go for a company that isn't upfront and honest about the team behind their features in the beginning, because you never know what's around the corner if you do sign the dotted line.
Review Conclusion
The thing about Circleboom, as well as only a few other companies in the Twitter growth industry, is that you can feel confident they can help you.
You know exactly what's going on behind the scenes because they are willing to be upfront and honest about it, and you know whether that their engagement isn't going to get you in trouble.
We think that for the sake of your existing Twitter reputation you need to go with these guys.
Let's take a look at what we believe to be the best Circleboom alternatives that you can capitalize on right now, just to have a backup.
Circleboom Alternatives: First Look
"When it comes to a high-quality Twitter followers service, Twesocial ticks all of the boxes. As well as having excellent features, they also come with competitive price points so that I don't have to break the bank to enjoy Twitter growth."
2. Second in Line: Tweeteev
"Tweeteev cares about what their customers think, which is why they only grow Twitter accounts with real, active users. I don't like the idea of fake engagement and with Tweeteev, I know I'm not going to get it."
3. Best for Your Wallet: Jarvee
"More and `more I see companies come up that want to charge way too much for basic growth services. Jarvee has been around forever, and its prices have remained the same. They know that you don't have to pay through the roof for effective growth features."
4. Best for Online Security: TweetFull
"The safety of my account is paramount, especially because I've spent years building it up. TweetFull knows this and puts safety as a top priority so that I know when I use their features, my account isn't at risk of being suspended or shut down."
"It's difficult to put your trust into a company that's just arrived on the scene. However, Tweet Attacks Pro wasted no time in winning me over, and now I recommend it to anyone that will listen."
6. Best for Networking: UseViral
"UseViral is by far one of the best companies that I have found to help me with my Twitter growth. They can help me with their networking feature, which is unique to this business for sure – I haven't found it elsewhere yet."
7. Best for Being Trustworthy: SidesMedia
"When I'm trying to grow my Twitter profile, I need to know that the company I am working with has my best interests at heart. I haven't had this kind of reassurance with any other company other than SidesMedia."
8. Best For Being Exclusive: SocialViral
"I love having a high standard for my Twitter profile, and this isn't going to change. You can imagine my delight then when I happened upon SocialViral – they are so exclusive that they say their features are unique to them. I signed up straight away."
9. Best for Delivery: Stormlikes
"I like Stormlikes for many different reasons when it comes to my Twitter profile, but one of the biggest reasons is that they can offer me really good delivery. They say that it's just going to take a few minutes, and they're serious – all my delivery has come through really quickly."
Top CircleBoom Alternatives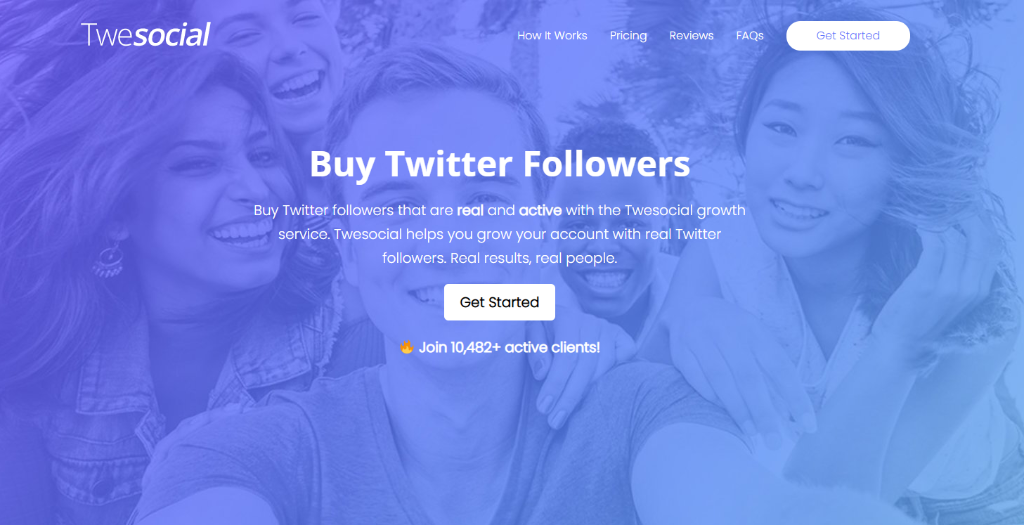 When we reviewed Twesocial, it wasn't hard to put them at the top of the list of Circleboom alternatives. As soon as we visited their page, we knew that they have high respect for their customers that has won them over time and again.
We also love that Twesocial comes with all your typical Twitter growth features – but doesn't charge too much for them. They're an underrated company that knows how vital Twitter growth is to their customers, which is why they strive to give them what they want every day.
2. Second in Line: Tweeteev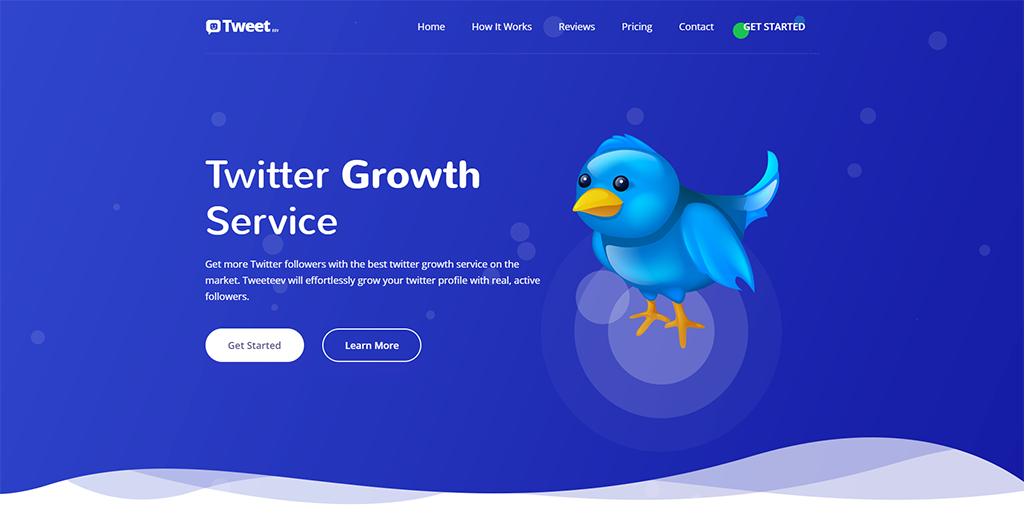 Reviewing Tweeteev was a breeze because they are just so confident in what they do. Not only do they have very similar features to Twesocial, but they assure you that all of their engagement is done by real, active Twitter followers.
They make it obvious that they would never use fake engagement with their clients, and only focus on growing real, successful Twitter accounts that you know will do well. Tweeteev is the kind of Circleboom alternative that is well-rounded and not unrealistic when it comes to its services.
3. Best for Your Wallet: Jarvee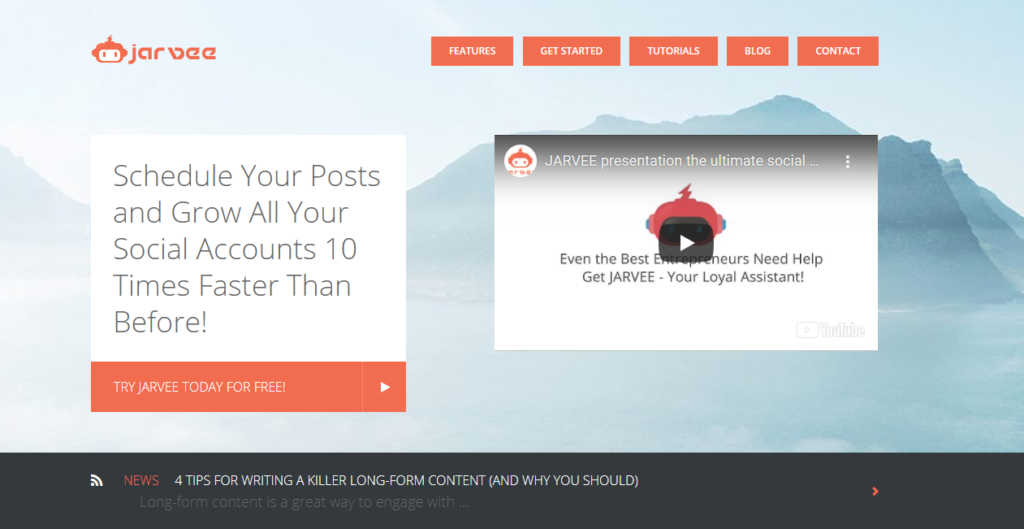 Just like our reviewer mentioned before, affordability is a big one in a market like this. Everyone is on social media, which means that there needs to be a wide range of social media marketing companies to suit all budgets.
However, reality doesn't necessarily reflect this, so when you find a company like Jarvee, you don't want to let them go. We love that they have remained accurate to their prices and offer the same services they always have.
4. Best for Online Security: TweetFull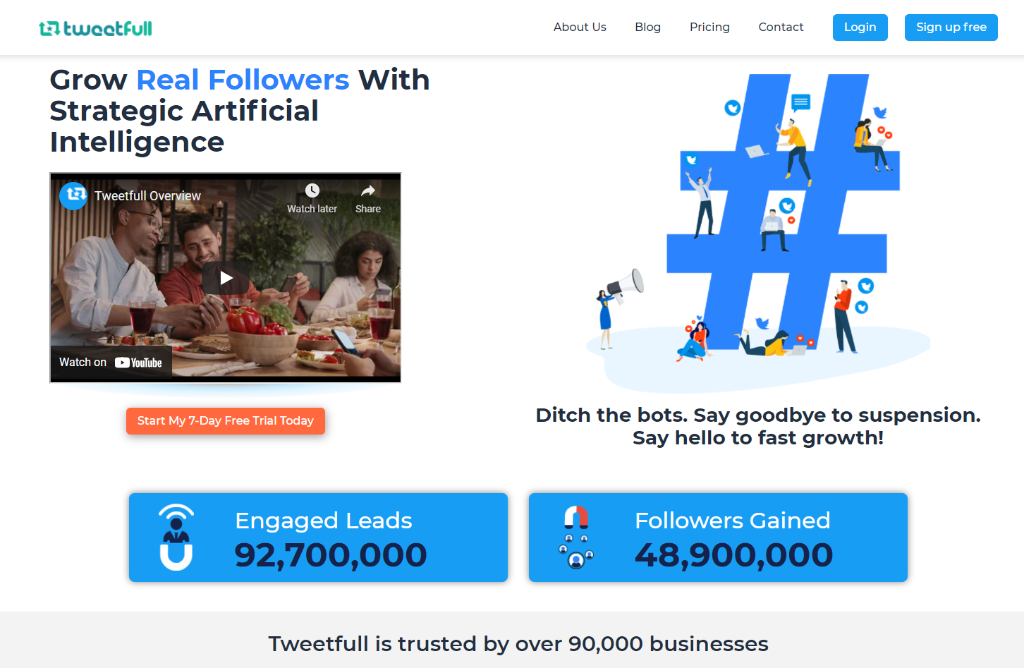 When it comes to Twitter's terms and conditions, there are only a handful of companies out there that stick to them. Most try to get by them and help their customers grow their accounts anyway with little regard to the consequences.
TweetFull knows that you have to be smarter than this, which is why they put safety as a top priority. Without account security, there's a very real chance that you could be suspended or banned from Twitter.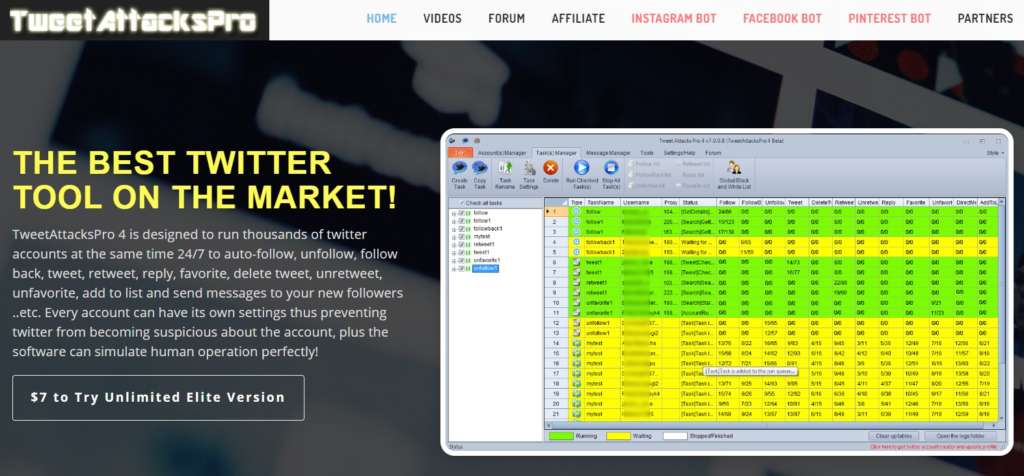 Our newest member to the Twitter growth club may have only just started, but you wouldn't think it to look at them.
They have some pretty neat features that you can't find in too many other places, so we appreciate their willingness to be innovative as the industry progresses as a whole. Our review revealed that they also offer one-off payments, for those of you who don't like the thought of having to pay a subscription.
6. Best for Networking: UseViral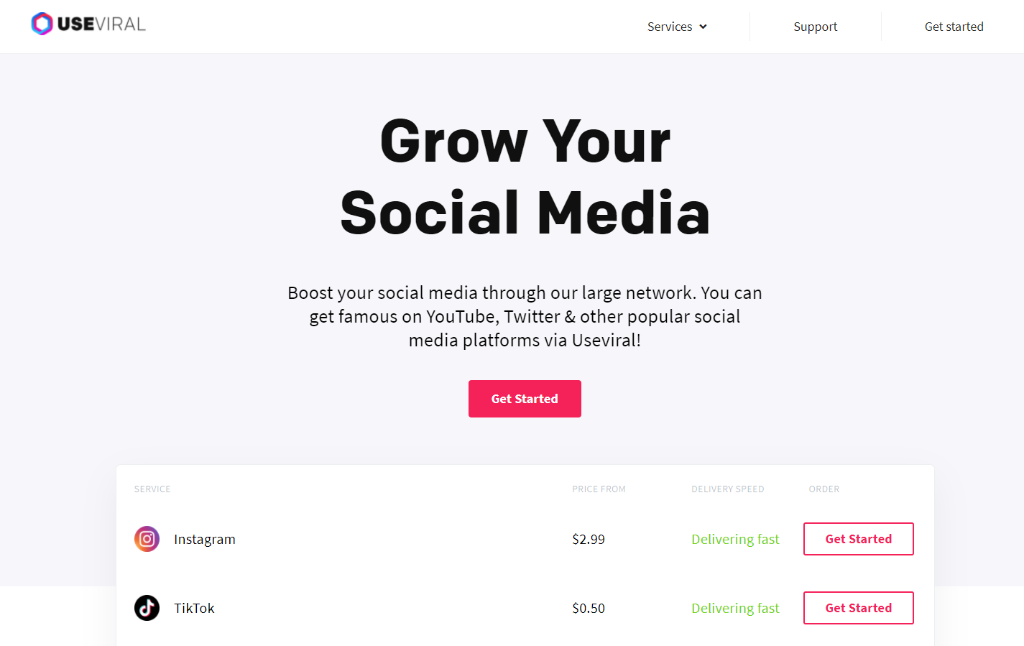 UseViral is a great choice for your Twitter growth because they have a lot of features to help you, which include some that you won't be able to find with too many other brands out there.
This is their network, which comprises many different professionals in a variety of different sectors and niches, who are right ready to help you expand your Twitter content's reach through their ability to connect with other networks out there that they know really well.
Having a network to rely on like this is invaluable, as most people know that when it comes to business, it's a lot about who you know compared to what you know. They can help you with your YouTube too.
7. Best for Being Trustworthy: SidesMedia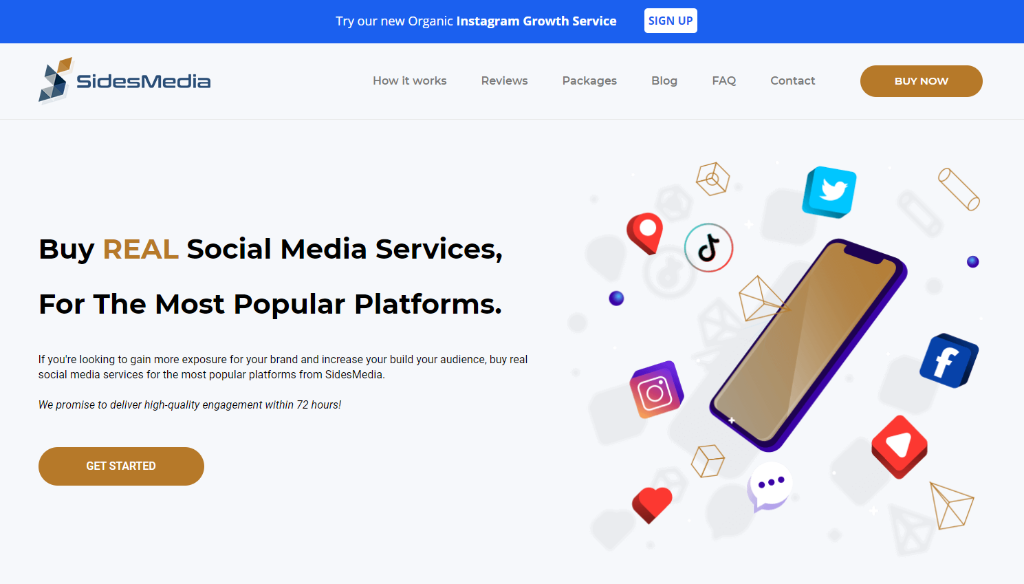 SidesMedia is another great Twitter growth company, because they go beyond the standard Twitter growth features, just like UseViral do.
How? They take care of the security side of things, because they understand that you've got to build up a solid connection with your clients, otherwise you're going to turn them away.
SidesMedia is considered one of the most accountable, trustworthy companies in this industry, and all you have to do is take a look at their customer reviews to have this confirmed. We also think that their turnaround time which is 72 hours is pretty great, too.
8. Best For Being Exclusive: SocialViral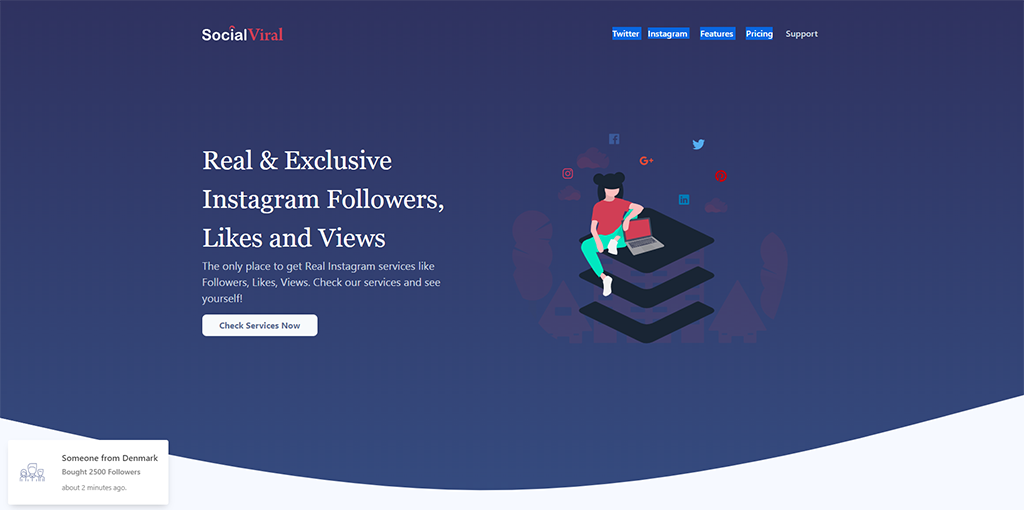 If you want to grow your Twitter, then you need something that is going to make your approach unique, so that you can beat your competition.
It's helpful to look at what your rivals are doing for ideas, but at the end of the day you want to be ahead of them, right? SocialViral can help you with this, in the form of features that are so exclusive, you are going to struggle to find them elsewhere.
If you are someone who wants to be able to cover everything under one roof, then this is helpful too because they can help you over on Instagram and TikTok at the same time.
9. Best for Delivery: Stormlikes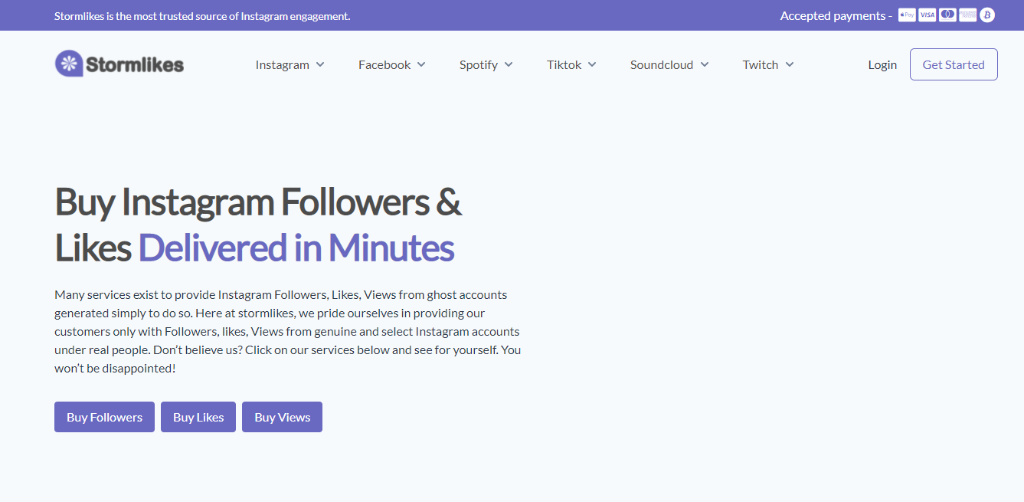 Stormlikes is a great option if you are trying to grow a Twitter page and you want to keep things nice and simple. You might think that they are all about Instagram, based on the info that they have on their homepage, but they can actually help you with Twitter at the same time.
They also have a number of payment options, including Bitcoin and Apple Pay. Categorized into different groups are their features, so that you get to decide whether you just focus on one part of your Twitter page, or all of it simultaneously.
Our Review Process
When we review Circleboom alternatives like the ones you see above, we make sure that we look at each and every little detail.
This involves checking out at least 135 Twitter followers tools, as well as over 2000 customer reviews – both negative and positive – to bring you the very best Twitter tools and services currently out there.