Got Facebook proxies?
No?
You're in luck.
Imagine not having Facebook – don't worry, we can't either. Facebook is now used by thousands of businesses around the world.
This means that while it's a great place to advertise, it's also pretty crowded, too.
Collecting data from Facebook that can provide essential insights into your audience can give you an advantage and help you put your brand ahead of the competition. Gaining access to the data you need through Facebook is easier than you think – all you need is a Facebook proxy.
This is going to keep you anonymous and help you get around restrictions and limitations that Facebook has in place, especially if you're in certain parts of the world.
First Look
"If you have heard of Bright Data and you like the sound of them, but you're not sure that you can spare that much per month, then I highly recommend you check out BeeProxy. These guys are pretty much the same deal, except for a better price."
"I use proxies on Facebook for many different reasons – but so far, I haven't had a very good experience of the industry as a whole. This was turned on its head when I stumbled across Proxy Seller. These guys may be new, but they know what they're doing. They have some of the best Facebook proxies you'll find."
"I loved Bright Data from the moment I signed up with them. While initially, I was a little taken aback by the price, I went for it – and I've never been happier about a decision in my life. They took care of me and definitely gave me my money's worth."
4. Fourth Out There: Oxylabs
"I love that Oxylabs is one of the newest proxy companies around, but they've wasted no time climbing their way to the top. I love that they are super user-friendly and come with bonus features."
"I like that SSLPrivate Proxy has more than just proxies to choose from for my Facebook activity. If I'm in a part of the world where my usual proxies aren't working, I can just use their VPN service and still do what I need to do."
6. Best for Your Security: High Proxies
"I think that one of the best things about using High Proxies for all of my Facebook proxy activity is that they make it really easy to find the best proxy. This is because they have a special Facebook category, so you know that the proxies you're using are designed specifically for that purpose."
"While there are some bigger, more established proxy companies out there, it doesn't hurt to go out on a limb and try something new. That's what I did with Blazing SEO Proxy, and I'm really glad I did. They are one of the best up and coming proxy companies I've seen in a while."
"If you need a personable, user-friendly proxy service that helps you know more about using a proxy as you go, I highly recommend Buy Personal Proxy. They keep updating their information around using proxies so that you can stay in the know."
Best Facebook Proxies (Our Reviews)
As our reviewer mentioned, BeeProxy is pretty similar to Bright Data. It comes with all the same features, and almost as many proxy servers – falling just a few million behind. The biggest difference, though, is the price.
While Bright Data is going to set you back at least $500 a month, BeeProxy will only cost you $200, instantly opening up their services to a broad range of budgets and needs. If you have a bit to work with, we suggest these guys.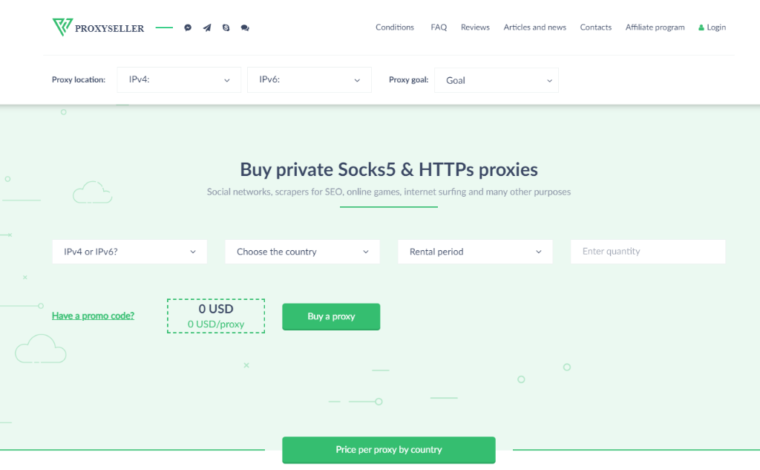 Facebook can be difficult to navigate at times, especially if you're somewhere in the world that doesn't support it. However, if you use Facebook for your job, then it's an essential part of your day to day activity. You need something like Proxy Seller – a pretty fresh proxy company that is already making big waves in the industry.
Proxy Seller comes with all kinds of different facebook proxy support, from HTTPS and SOCKS5 to HTTP. When you look at their services from a distance, you'll notice that all of their price points are extremely affordable – but they're not skimping on quality.
When you sign up for Proxy Seller or sign in to your account with them, they require two-factor authentication, a valuable security measure that's going to keep all of your personal information safe.
You'll also notice that they have flexible price points too, so no matter what your budget looks like, you're bound to find an option that fits in with your needs. Take note that if you sign up for longer, it will cost less.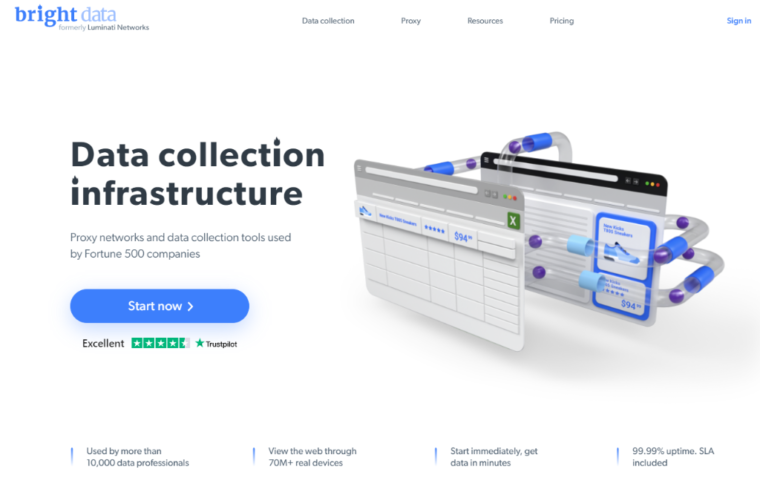 If you're looking for the number one proxy company and you don't care about how much they charge, then you need to get on board with Bright Data. These guys know a lot about Facebook proxies, and they also know a lot about every other proxy type there is out there too.
They have a vast database of servers that are always getting bigger, so you're never going to run out of options. Again, they're quite expensive, but personally, we think that it's worth it if you have the budget.
4. Fourth Out There: Oxylabs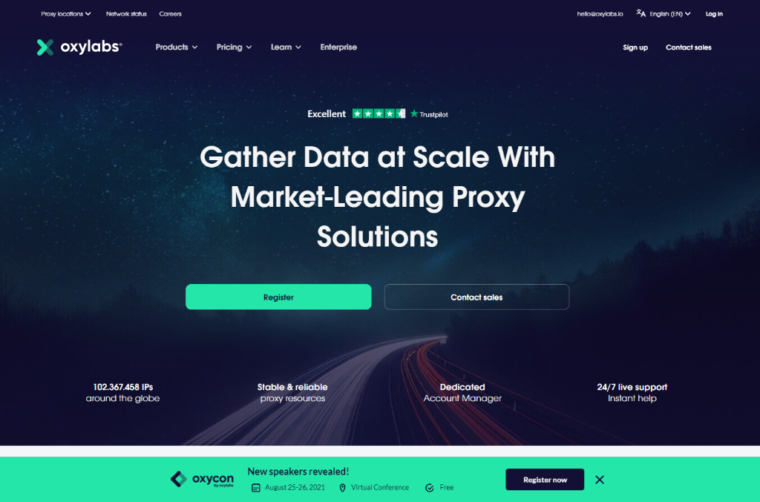 If you're looking for a Facebook proxy company that has a solid data center and a huge number of proxies available, then you have to check out Oxylabs. They even offer a free trial for those of you who like to really try something before you buy it.
We also love that this company has bonus features that you won't find with too many other proxy companies, including sessions control. As you can see, there's a lot to love about Oxylabs.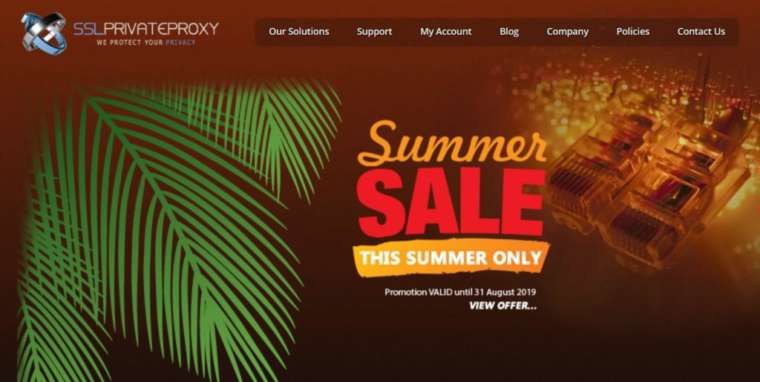 If you need a proxy company that is great for your budget but doesn't skimp on the quality, then it could be time to check out SSLPrivate Proxy. While their prices may be a lot better than some of the bigger companies out there, you may be surprised to find out that their database is still huge.
They have some of the best shared and private proxies you can find out there, too. What's more, they even have VPNs on offer as well, which can work really well if you are somewhere where a proxy just isn't cutting it.
6. Best for Your Security: High Proxies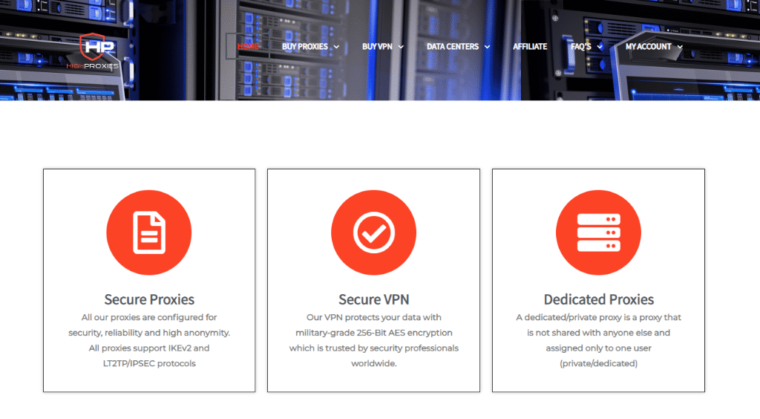 If you want a different experience and a slight advantage above everyone else who is using proxies for Facebook, try High Proxies. They split their proxies up into different groups that are determined by what the customer wants.
This means that, as our reviewer said, they have a group dedicated to just Facebook proxies. This is going to save you a ton of time, and let you get down to business a lot quicker.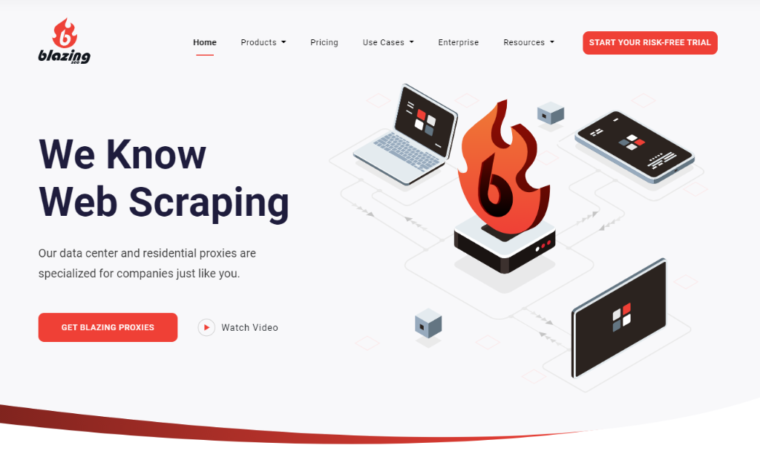 While Blazing SEO Proxy may not look like much, to begin with, the key here is to last the distance, because they're looking pretty promising when you compare them to other proxy companies out there.
They have a free trial so that you can try them out, and they also have some of the best customer services in the industry. They don't have a wide range of proxies or locations yet, though, but our guess is that they're just getting started.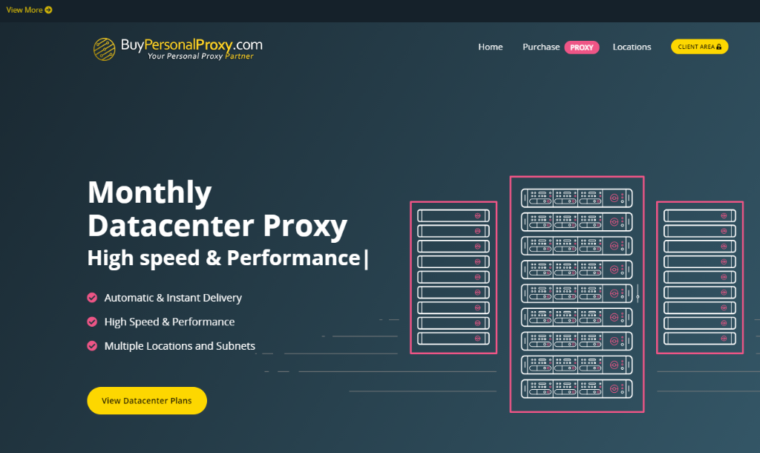 If you like the idea of a proxy company helping you beyond just selling you a proxy, then we recommend trying out Buy Personal Proxy.
These guys also want to keep their customers informed about what's happening in the industry and how you can use your Facebook proxy to your advantage, so if you want some inside knowledge, give these guys a try.
Our Review Process
When we work out which companies to feature on our list of the best Facebook proxies, we make sure to do our homework. This means that we looked at 233 proxy companies and read through at least 232 customer reviews that have both good and bad things to say.
This is the best way for us to make sure that our final decisions are well-informed and unbiased. We want you to have access to the best proxy companies that exist right now so that your Facebook activity can be well protected.