Over the past few years, mobile banking has become as functional as Internet banking and is not inferior to it in the list of tasks that can be solved from anywhere in the world where there is access to the World Wide Web.
What business tasks can be solved by banking mobile app development and what can businesses expect from this service in the short term?
What Benefits Does Banking App Development Bring To Clients And Banks?
For clients, banking app development is an opportunity to create a service which allows you to carry out card transactions without visiting the bank office.
For a bank card holder, "Mobile bank" is much more convenient than traditional forms of contacting banking institutions, which nowadays occur most often by telephone with the contact-center operators or require personal presence at the bank.
The possibilities of banking app development allow you to create a product that has several obvious advantages over the classic "offline" ways of carrying out operations with their accounts – both for the client and for the bank itself.
The main advantage of banking app development for customers is comfortable use and time saving, because a mobile device is always at hand, and therefore, it is natural to want to use it as a payment tool. 
As for the bank, banking app development is an opportunity to obtain an important tool for attracting new clients, including those from high-yield client segments.
A mobile bank makes it possible for a client to use a bank card more often to pay for a wide variety of services with little or no risk.
It is also worth mentioning that banking app development opens to the bank a direct channel for delivering information about various events and bank services to the client, bringing the work of informing and purposefully attracting clients to a qualitatively higher level.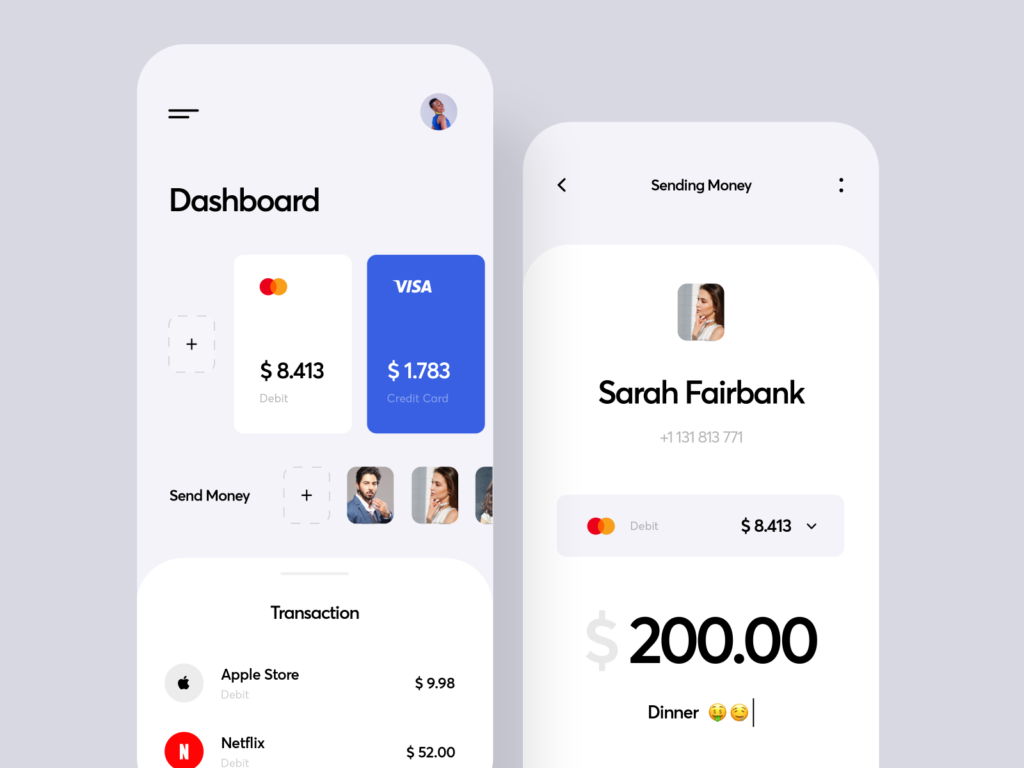 Why Clients Use Mobile Banking
However, looking back and analyzing the course of technological progress for the recent decade, it is possible to assume that soon using mobile communication means will essentially press upon using stationary computers that have become so habitual.
There is every reason to believe that Mobile Banking will gain the widest recognition and become a part of everyday banking services.
Six Main Tasks Which Banking App Development Helps Entrepreneurs To Solve
Mobile Banking today is a whole system of services which solves both business problems and issues not directly related to service in the bank.
For example, in the app, it is possible to register a business, keep accounting records, send reports, check on counterparties, and even identify points of possible business growth. Let's take a closer look at what mobile applications from different banks are rich in today, and what tasks they help solve.
Managing A Firm's Financial Activities And Reporting
Mobile bank services help pay taxes and contributions to the budget; work with closing documents, and generate documents for tax reporting.
Accounting Control, Approval And Signature Of Documents
Some banks allow their customers not only to create payments, but also to issue invoices to counterparties, monitor transactions and account suspensions, conduct currency transfers, etc. with the help of mobile banks.
Ability To Order Banking Services And Products
Opening of a deposit, ordering of a corporate business card, merchant or Internet acquiring – these and other tasks can be solved in the mobile bank today.
Checking Counterparties
After entering a counterparty's TIN, the counterparty rating and trustworthiness information will appear when creating a payment in the application.
Automated algorithms process information about the counterparty from official sources and provide analytical information, based on which you can decide to pay or cancel it.
Prompt Resolution Of Technical Issues And Online Consultations With Specialists
Many mobile applications have an online chat system with the bank's support service specialists. Customers do not need to call the hotline separately to get a consultation or assistance from the specialists.
Managing Several Accounts Of Different Banks In One App
If a businessperson has several bank accounts in different banks, he can connect them all to one application, and then receive bank statements and carry out transactions, control the status of the account, etc.
Prospects Of Banking App Development For Business: How To Get Better
Today mobile applications of banks are like a store window, and one can sometimes get confused in the choice of service. In such a variety and modern rhythm of life, as well as of doing business, personal service and ease of use are of primary importance for clients.
Customers do not forgive incompetence or tardiness: one incorrect consultation can undo all the efforts and investments made to attract them.
Banks see this trend and are already taking appropriate steps, actively adopting the experience of applications for individuals.
Besides, there are differences between Internet and mobile banks – the content of a mobile bank is often more modest than that of an Internet bank.
In the next few years, the boundaries between these two services will be erased and the interaction for the user will be identical in either version.
It is worth launching your own digital bank for business right now by ordering banking app development and planning further product development in advance.
How to create a concept for such a digital service so that it is relevant for at least several more years. 
First, before starting banking app development, put yourself in the customer's shoes and try to understand what he really wants. Most likely, it will not just be a desire to know the status of the account, but a sense of control over the finances.


Secondly, using this understanding of the customer's needs, try to solve the user's problems.

SMBs face many different financial challenges that current digital services don't address or don't do so conveniently enough.

Your service should solve the problem or meet the need in the best way possible.


Third, apply modern technology to make the customer's life easier. Try to discern emerging trends and technologies whose potential has not yet been fully exploited, but after two or three years will help people solve problems.


Fourth, be unique. Don't blindly copy templates and existing solutions on the market. Analyze industry offerings and think about what you could improve on it. Creative design is an essential part of developing any service.