In case you haven't heard, Twitter ownership has been changed. Elon Musk, CEO of Tesla and SpaceX, now has exclusive ownership of the bird app.
After the acquisition, Musk made several pronouncements, including layoffs, intentions to charge users for Twitter verification as a component of Twitter Blue, and maybe to restart Twitch.
His decisions have triggered widespread resignations, making some doubt that Twitter can continue to operate properly. It is feared that Twitter might fail to deliver like it used to.
Several users have already left in response to Musk's purchase of the social media platform.
Many more have expressed displeasure with the acquisition and stated their intention to quit rather than wait and see what transpires due to Musk's control of Twitter.
To those who have no interest in continuing their Twitter use, the question of what to do next naturally arises.
If you're looking for a Twitter alternative that can perfectly replace the bird app, there are a few additional options to consider.
Best Twitter Alternatives in 2023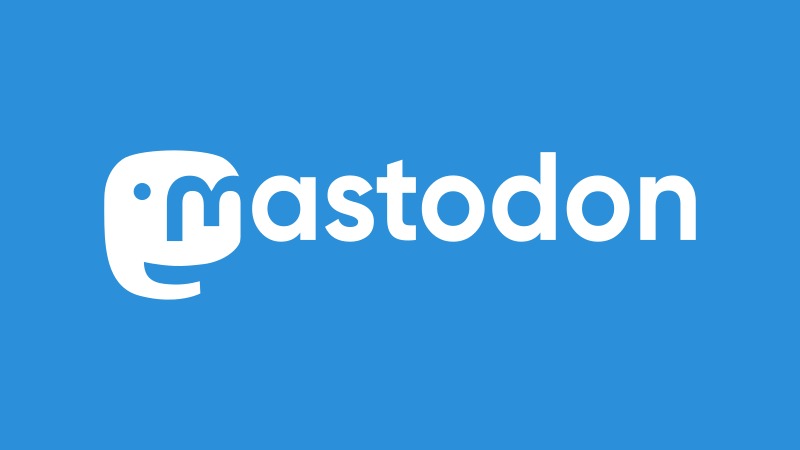 As an alternative to Twitter, Mastodon is possibly the most comparable option.
It uses the same structure as "micro-blogging," but it also features policies that can be modified and are referred to as "Mastodon Instances."
When you sign up for the service, you'll be asked several questions to determine the articles that interest you most.
You'll be capable of joining an "Instance" that is catered to your interests after answering certain questions.
You may rest assured that your feed was tailor-made for you, as each server has its own moderator and rules.
Build your way to the more artistic gatherings if you're an artist who wants to show off your work and make connections.
Mastodon's user interface is strikingly similar to that of Twitter. While profiles all seem the same, numerous options exist for protecting users' anonymity.
By the way, a mastodon is a type of extinct mammal that resembles an elephant; hence, the "toot" portion of the name (which is what posts on Mastodon are termed).
Another benefit of using Mastodon is that it is free. The default is 500 characters, which is significantly longer than Twitter's restriction of 140.
Mastodon's server administrators must make conscious choices about which other servers to connect with, which means that not all material is available on all servers.
Assuming you don't actively seek out and follow other Instances, you'll only ever see anything your server permits.
But if you don't understand the material, you'll never meet the person and won't even realize they exist.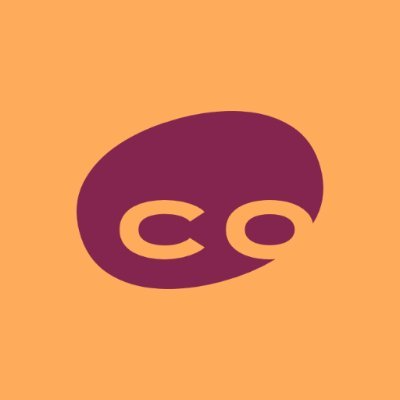 Another popular Twitter alternative is that several people turn their heads to is Cohost.
You do not require an invite to register Cohost while it's in beta, but the site will make you wait "a day or two" until you can continue posting if you don't have one. This is supposed to prevent spam.
You can still do some exploring in the interim. It took only about an hour to give me the go-ahead for approval.
Cohost boasts an ad-free experience and may be upgraded with a paid plan (larger uploads, customization bets).
The social media platform asserts that it "would never share your data, sell advertising, or the business to anybody who might modify our policies to gain quick cash."
A vertical feed or related activities are possibly provided, much as on Facebook or Twitter, but rather than being algorithmically generated; posts are always presented in the order in which they were first posted.
Having the option for many profile editors is also a great feature. In general, it recalls the internet's early days and the online community's spirit.
CounterSocial's desktop user interface is reminiscent of TweetDeck, and it possibly boasts four "unique protections" for its user base.
There is a 500-character restriction per post; users may add media, run polls, and use disclaimers to conceal text.
Status updates and "exploding" or time-limited posts are only two additional capabilities accessible to users with paid "Pro" memberships.
CounterSocial delivers an excellent experience, yet some themes are overlooked.
If you're interested in discussing news and contemporary events, though, it may be among your top Twitter alternatives.
What follows is a list of the following:
This feature analyzes submitted content for signs of deep fakes and alerts users if they are present.
The incorporation of Botsentinel is a measure taken to identify robots.
Account holders can benefit from identity breach alerts by being notified if and when their account has been compromised.
Integration with Factlayer, with color-coded links to show the level of trustworthiness of a news link.
Free users have access to the site's features, including following other users, liking and sharing content, and leaving comments.
Other options, such as customizing your status and making your postings "explode," require a pro account, which costs $5 a month.

WikiTribe Social, often known as WT.Social promotes itself as a social media site "where advertising doesn't rule the shots" and "where people come first."
Your personal information won't be sold in bulk here. Jimmy Wales, co-creator of Wikipedia, created it in 2019 to compete with more conventional media outlets.
WT.Social, like Wikipedia, is supported solely by user contributions rather than advertising revenue.
It's built so that users may join, create, and participate in "sub wikis," similar to Reddit.
When utilizing WT.Social, you'll quickly find that the site is built to battle disinformation and share genuine dialogues.
News stories submitted to this blog must have supporting evidence in the form of hyperlinks and citations.
Moderators and other users can fix broken or inappropriate links.
WT.Social is an intriguing alternative that, although Wales has admitted, "is a radical, crazy experiment," even though it is highly improbable that it would become as popular as Twitter or Reddit.

Another alternative to Twitter that you can consider is if you are interested in sharing your thoughts and experiences in words with the public.
WriteFreely is comparable and gives a clean, elegant platform for expressing yourself to the world.
Those on other platforms can view your WriteFreely contributions because ActivityPub is powering the service.
WriteFreely may allow users to write comments anonymously or create an account to handle several blogs.
Posts are created with Markdown, enabling you to rapidly compose a post without bothering with several settings.
WriteFreely is probably unique among these services because it also offers a managed hosting option that requires a premium subscription plan.
Features such as photo hosting are only available to those with paid accounts. Plume is another blogging platform that operates on ActivityPub and is worth checking out.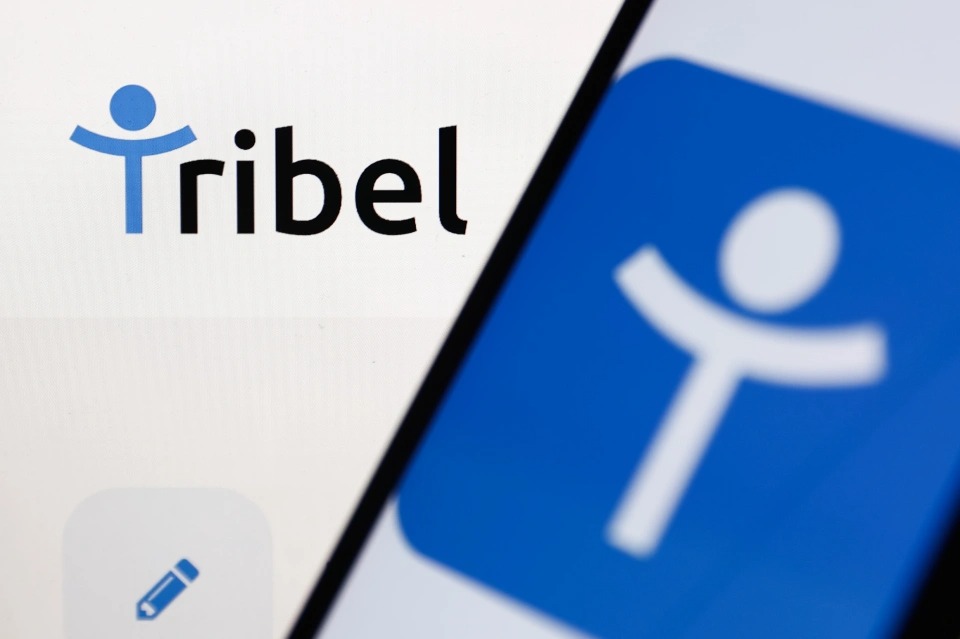 It's a "grassroots social network" that can be downloaded from the App Store or Google Play.
Users can narrow their platform's audience to increase post engagement, and the site claims to help them locate subject matter experts.
Tribel, launched in 2018, has gained traction among users who disagree with Meta Platform Inc.'s (META.O) Facebook and Twitter policies due to its hands-off content filtering policy.
As possibly a highly intelligent social networking tool, Tribel ensures that the most relevant people see your posts.
At long last, your excellent contributions to the internet are being properly acknowledged. As a social networking website,
The Tribel is free and can be accessed through its cloud storage.
When connecting businesses, agencies, and influencer marketing, TRIBEL might be the fastest-growing self-service marketplace in the world.
Like other social networking sites, it serves as a hub for an online community or buddy group.
This open-source social networking platform works with Google Analytics so that users can keep tabs on their traffic and other metrics.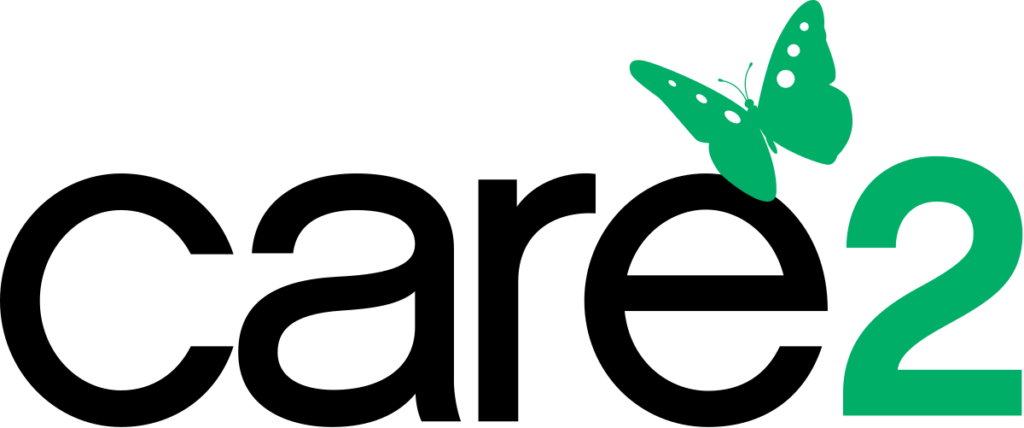 When you've had enough of the nastiness on Twitter, come to Care2. Millions of individuals gather on this social networking site to make a difference.
Stories of victory, large and small, where individuals work together and lend a hand to others to improve the world, can be found throughout Care2.
Many good works are waiting to take place on the site. There are petitions for various causes, including those that protect humans, animals, and the environment.
On this social networking site, signing the petition is as easy as clicking a button, and the site's advertisers will make a financial contribution in your name.
This site also features a variety of social activism-focused webinars that can teach you new skills and inspire you to make a difference in the world.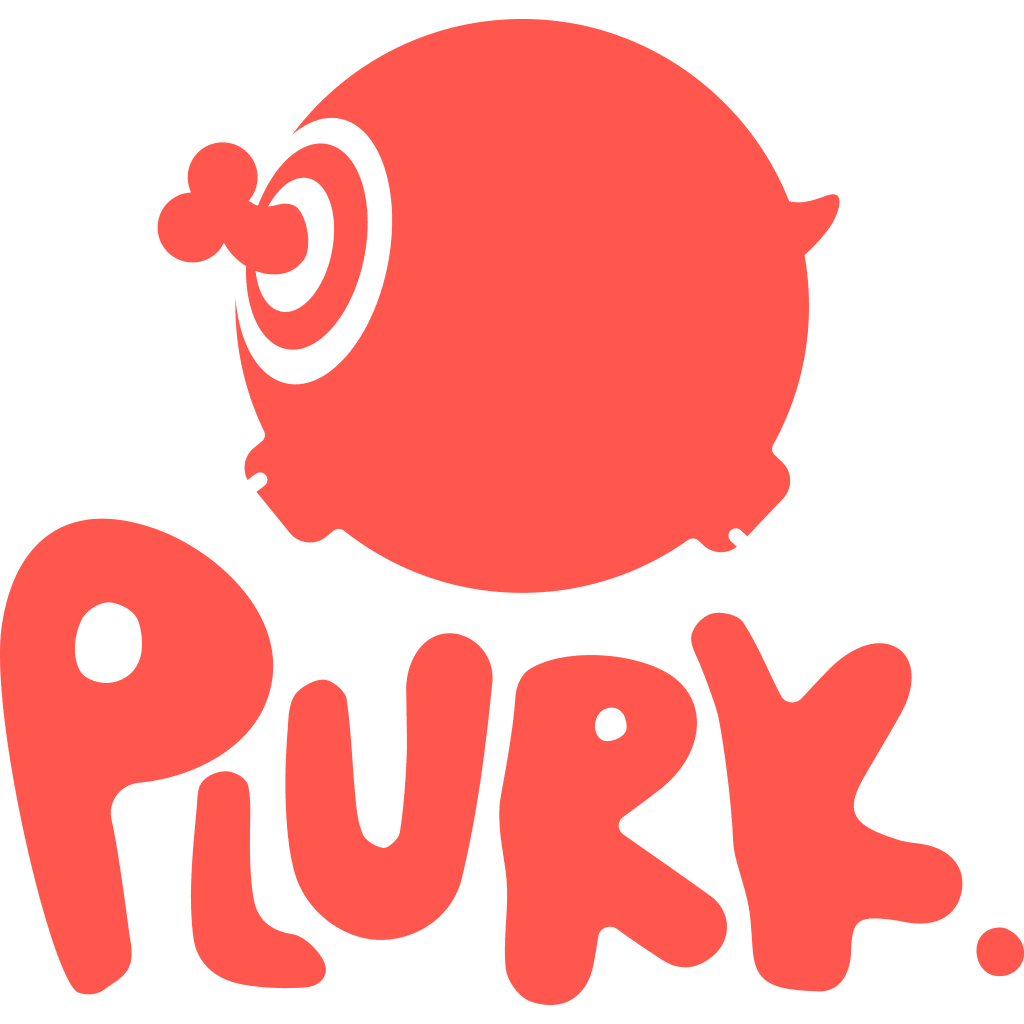 To "Plurk" is to keep a journal of your fascinating life, and this website gives you the opportunity to do so without having to deal with the kind of unearthly harassment you would encounter on Twitter.
Plurk might be a fully functional social networking platform that resembles a cross between Reddit, Twitter, and Facebook.
Similar to Reddit's Karma system, users here can choose to make their own timelines public or private.
Like Twitter, you can submit short, concise messages (up to 210 characters) to share your opinions with the world.
Plurk is user-friendly, safe, and non-addictive. This app also serves as one of the coolest and most highly anticipated Twitter alternatives.

Diaspora, created by the Diaspora Foundation, is a distributed microblogging service that competes with Twitter.
Unlike Twitter's central server, the system is decentralized and consists of a network of computers (or "pods") that communicate with one another.
Once you've joined a pod (or made your own), you'll have access to all of the others on the network.
Unlike Twitter, where your data and privacy are vulnerable, Diaspora puts you in charge of your own data and privacy by allowing you to utilize it without disclosing who you are.
Not only does Diaspora not claim ownership over your data or content, but it also will never sell or share your information with third parties.
There is possibly no need to worry that Diaspora will be hacked and your data will be leaked or that Diaspora will give your data to the government.
Furthermore, Diaspora may enable you to organize your friends and acquaintances into distinct follower lists, letting you target specific audiences with specific posts.
Diaspora's goal is to encourage meaningful, in-depth discussions, as opposed to the superficial ones promoted by Twitter.
Maybe you are not restricted to 140 characters for each tweet like you are on Twitter due to its character limit of 65,535.
Diaspora's unique feature lets you cross-post to other social media sites like WordPress, Twitter, and Tumblr.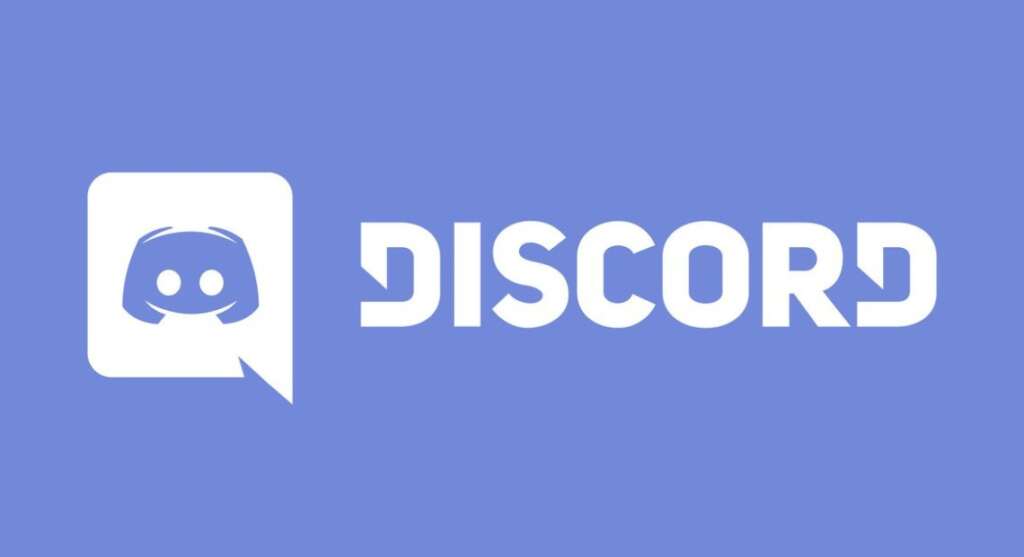 Discord stands out from the pack because it is essentially a conversation app, as opposed to the other applications on this list.
In any case, it's a chat program where users can connect to existing servers or make their own (which act as communities).
While Discord's original audience was gamers, the app has since expanded to allow users to join communities centered on virtually any interest.
There's no requirement that you connect to a shared server, either. You can have a small, intimate gathering with only a few close friends if that's all you desire.
Whether you're looking to make new friends or keep in touch with old ones, Discord has you covered with its many features, including the ability to conduct events (such as conference calls, streaming videos, and games), voice and video calling, and even playing music together via Spotify.
GIFs, stickers, and emoticons can also be sent.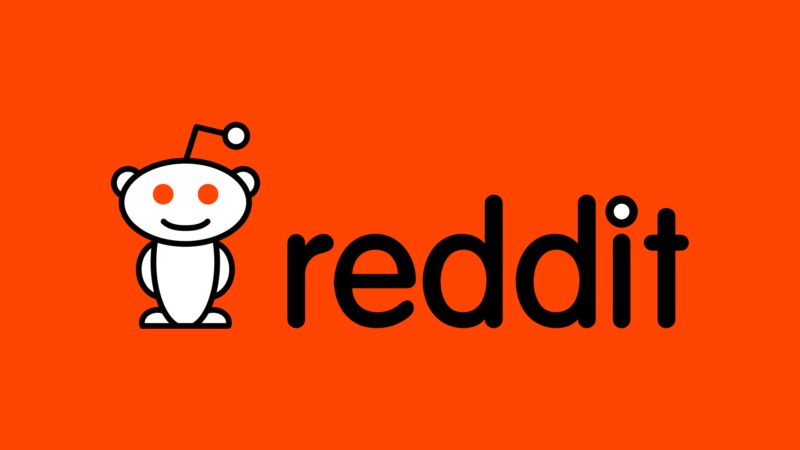 The website Reddit has been active since 2005 and has been called the "front page of the internet" with good cause.
For the same reason that you can utilize Twitter to stay on top of the latest news, you can utilize Reddit to engage communities (subreddits) where people discuss their favorite TV shows, movies, sports teams, books, and anything else they're passionate about.
It is probably the finest service on this list for simulating the experience of falling backward into a Twitter rabbit hole.
You can submit text, photographs, links, and videos in a subreddit; thus, in a way, subreddit communities are just like simple forums.
Comments and "likes" or "dislikes" from other users will affect how prominently your post appears in the stream.
Reddit may be the best place to find in-depth responses to your burning questions or in-depth analysis of a topic of interest.
Reddit is available for no cost on the web and as an app for both Android and iOS devices.

Parler, marketed as a free expression platform, appeared to be a serious challenger to Twitter when Twitter was concerned about banning Donald Trump.
However, this lasted only until AWS, a giant in the IT industry, decided it didn't approve of the type of free speech Parler was providing and banned the service from its servers.
Since then, Parler has relaunched with new hosting but retains its conservative bias.
Kanye West, also known as 'Ye,' a musician who is just as divisive as Musk and has been prohibited by his own platform for using foul language, purchased Parler in October 2022.
The site is attractive, and signing up for an account is fast and painless. It works the same way as Twitter, and you'll find some major media outlets posting there.
The main advantage Parler provides its users that they don't get on Twitter is the ability to open up on any topic they want.

Who doesn't know about Instagram? Instagram is a fantastic alternative if you've been using Twitter to share images.
While it's likely that the vast majority of readers already make use of both, this suggestion is worth a try only if you don't already use both and frequently post images to Twitter.
Instagram is not something that requires any sort of introduction. It's a top choice for users of Apple's iOS and Google's Android operating systems.
There are a lot of people who use it, and they come from all walks of life.
It's impossible to express yourself in words here, but you're free to post whatever you like as long as it doesn't break the rules.
Instagram also supports video sharing, albeit the app focuses on short clips.
The user interface of Meta's Instagram is also straightforward, with several options to share your content with millions of users.s

This may seem strange, given that Facebook is another widely maligned social network, but bear with us: it might be the best Twitter substitute.
Without users, a social network is useless, right?
Even if you switch to one of the many excellent substitutes for Twitter, you could find that you can't connect with as many of your friends and loved ones as you'd want.
But they'll almost certainly be there on Facebook.
The community on Facebook is tightly regulated, earning it a reputation for being a well-run network.
While no system is flawless, Facebook does its best to maintain order. , or at minimum, as much as is practical.
What Are Some Of The Reasons For Quitting Twitter?
People have been leaving Twitter for a variety of reasons as of late.
1. Concerns About Hate Speech
Concern over the platform's prioritization of "free speech" at the expense of restrictions on abusive behavior and hate speech is a major motivator for people to leave or think about leaving Twitter.
Since Musk took charge, several users are said to have noticed an increase in hate speech with no penalties.
On the other hand, Musk has said that reports of an increase in hate speech are exaggerated.
2. Opposing the Blue Checkmarks Pay-to-Play System
Numerous well-known people have a blue tick next to their names because it has been "verified" that they are who they claim they are.
Musk is adamant about making significant changes to these badges, including instituting a monthly fee of $7.99 for any customer to purchase this desired emblem, a new method called "Twitter Blue."
Formerly verified accounts that have not upgraded to Twitter Blue will have their verification status revoked in the coming months.
3. Spam Accounts
Because they may try to hack your Twitter account or otherwise misuse it, spam accounts are a threat that must be avoided at all costs.
4. Negative Comments
It's not easy to avoid trolls or unpleasant remarks when there are numerous audiences, each with its own opinions and information.
Direct client feedback on business services can have an impact on product reputation.
As it is so simple to harass someone publicly, it can be especially challenging for celebrities to deal with trolls and hateful comments.
5. Character Limitation
Due to Twitter's character constraint of 280 per tweet, users often find it challenging to express themselves concisely.
For a better strategy, users need to understand how to tweet more efficiently and effectively.
6. It Can Be Addictive
The algorithm behind Twitter is designed to keep us coming back for more by continually presenting us with interesting tidbits of information about current events, popular topics, and fun things to do.
The sheer pace of updates and sharing can lead to actual addiction and the dread of missing out when you're offline.
Final Thoughts
We've included some of the best Twitter alternatives in this article.
This entire collection of services relies on the protocol that enables distributed social networks hosted on multiple hosts.
Each one is governed by its own set of customs and traditions.
Imagine if, instead of a single website hosting Twitter's code, dozens of independent sites were all doing the same thing and sharing information.
An example of a distributed network.
Apps with worldwide communities, polite conversation, less misinformation, and appealing design are included in this roundup of popular social media platforms that offer Twitter-like functionality for communicating with users' followers.