The global video gaming industry is estimated to be worth well over $200 billion.
One of the factors that add value to an industry is its users. The people who engage within an industry are consumers.
Consumers are the ones who buy video games, pay for subscriptions, make in-game purchases, and spend on other gaming products or services.
How many gamers are there in the world? That's the topic of today's article.
This article will answer the question of how many global gamers are out there, the demographics of these gamers, and other things that generate revenue and add value to the overall video gaming industry.
Video games can be bought in physical form, but more digital and mobile games are becoming popular.
Gamers play on video game consoles like PlayStation, Nintendo consoles, Xbox, and other generic gaming consoles.
Playing on PC is where most gamers still play, but mobile gaming is taking its place in the industry as a significant gaming solution.
There is also a remnant of handheld games on the market that people like to play.
Just a few years ago, video gamers were seen as geeky teens playing games on their home computers.
Some took it more seriously than others, but that was the profile people envisioned when they thought of video gamers.
Today, gamers are widely diverse, with gamers of all ages, genders, and locations across any device that supports video games.
The following information will address how many gamers there are in the world along with other data you might find interesting and even surprising.
Let's find out how many gamers there are in the world.
How Many Gamers are There in the World in 2023?
The most current data shows that there are an estimated 3.09 billion active gamers across the globe.
Over the past seven years, this figure has seen an upturn of 32%. By 2024, experts predict that there will be at least 3.32 billion global video gamers.
For reference, in 2015, there were 2.03 billion gamers in the world.
After the global pandemic, the gaming industry experienced a spike from 2.49 billion in pre-pandemic 2018 to 2.96 billion in 2021.
However, since 2015, increases of between 130 million and 170 million have been common.
The percentage range is from 3.11% to 7.37% growth.
How Many eSports Gamers Contribute to The Gaming Industry?
Figures from 2021, which provide the most recent known data, show that there were 234 million eSports gaming enthusiasts.
It's expected that there will be 285.7 million eSports gamers by 2024.
The overall value of the worldwide eSports industry accounted for over one billion in 2021.
Like all global gamers, eSports has also seen significant growth since the pandemic.
The eSports industry accounted for over one billion US dollars in revenue, according to 2021 estimates.
The revenue sources include streaming, sponsorships, media rights, digital, merchandise and tickets, and publisher fees.
Global Gamers Demographics
How many gamers are there in the world? We will now look at data for demographics of global gamers.
Region
Asia: 1.48 billion gamers
Europe: 715 million gamers
Latin America: 420 million gamers
North America: 285 million gamers
MENA: 168 million gamers
Sub-Sahara African: 144 million gamers
Oceania: 32 million
If you look at this at a national level, Japan and the UK together have the highest video gamer penetration rate, at 58%.
The United States doesn't even rank within the top seven of gamer penetration rates.
Gender
The number of global video gamers between the male and female demographics has been closing the gap for several years.
In 2006, 62% of the world's gamers were male, while only 38% were female. By 2021, 55% of global gamers were male and 45% were female.
The gap continues to close. In the United States the male-to-female ratio of gamers is almost equal.
According to Statista, 48% of women played games in the United States, which rose by 3% over 2021.
Consequently, 52% of gamers identified as male in 2022.
We believe that the ratio between genders will equalize over the next few years.
Diversity may also play a role in how people identify in the gamer community.
Age
As of 2021, statistical data showed this age distribution among global gamers.
Under 18 years old: 20%
18 to 34 years old: 38%
35 to 44 years old: 14%
45 to 54 years old: 12%
55 to 64 years old: 9%
Over 65 years old: 7%
The average age of the global gamer is 34 years old among males and 36 years old among females.
How Many Gamers Pay for Gaming Subscriptions?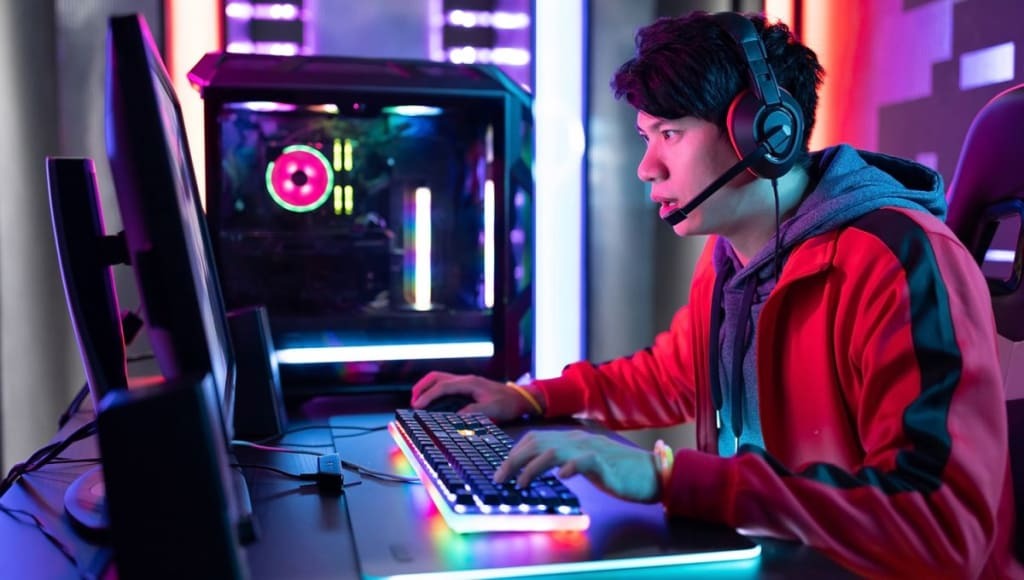 According to statistics, 52% of gamers pay for at least one gaming service subscription, which makes up about 1.61 billion video gamers across the globe.
To break this down even more, 74% of console gamers are more apt to subscribe to a gaming service than PC gamers, at 66%.
If you want to keep track of this in numbers, 2.29 billion console players are most likely to subscribe to gaming services compared to 2.04 billion PC gamers.
Xbox Live global users have 100 million gamers, which is a significant increase of 2016 when they had 39 million subscribers.
In June 2022, Sony reported 47.3 million PlayStation Plus subscribers. This number is expected to increase through 2023 and beyond.
What Devices Are Global Gamers Using?
Console: In 2022, over 42% of gamers played games on console gaming systems.
Mobile: According to 2022 video gaming statistics, 66.2% of global gamers play mobile games on their smartphones.
PC: In 2022, PC gamers accounted for 37.9% of global gamers. This data includes desktop and laptop devices.
Globally, the mobile gaming market has the highest market revenue, at $103.5 billion.
The console market revenue accounts for $53 billion, and the PC gaming industry accounts for 40.4% of market revenues.
This data doesn't take the handheld single game systems on the market.
Why Do Gamers Play Video Games?
As per research studies and surveys, here are the reasons gamers say that they play games.
Relaxation: 66% (2.04 billion global gamers)
Fill time: 52% (1.61 billion global gamers)
Entertainment and Escape: 51% (1.58 illion global gamers)
Spend time alone: 48% (1.48 billion global gamers)
Engage the Brain: 37% (1.14 billion global gamers)
Comfort and Familiarity: 32% (.99 billion global gamers)
What Games Are Preferred by Global Gamers?
Research shows that gamers do have different preferences in game genres. This list will show these preferences.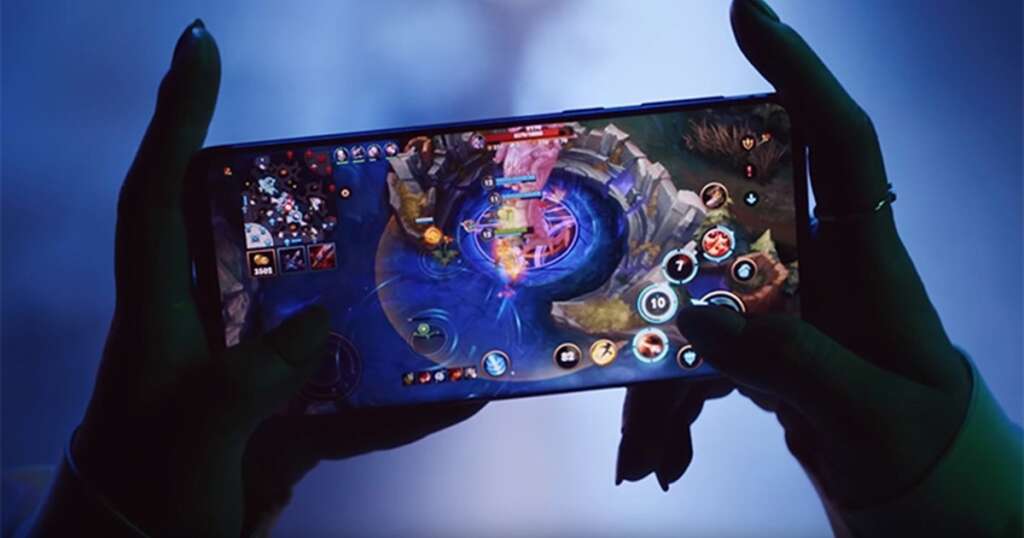 Types of Games
Casual: 1.95 billion gamers, 63%
Action: 1.21 billion gamers, 39%
Shooter: 1.21 billion gamers, 39%
Racing: 1.14 billion gamers, 37%
Family: 1.02 billion gamers, 33%
Adventure: .96 billion gamers, 31%
This data comes from a 2021 Ipsos survey.
FAQs
The gap between men and women playing mobile or any video games is narrowing year-by-year.
Let's address a few frequently asked questions on the subject here.
Who Plays Mobile Games More, Men or Women?
Surveys show that women say they are more likely to play games on their smartphones than men.
In fact, 94% of women prefer playing mobile games compared to 91% of men. 
Women also play more often and longer than men do. In fact, 32% of women play at least five days per week compared to 28% of men who do the same.
Do Men Play Console Games More than Women?
Yes. People who identify as male make up 69% of all console gamers. Those who identify as women account for 59%.
This is another market that is bridging the gender gap. Women are most likely to play on mobile.
Does the PC Gamer Market Have More Men or Women?
Again, the figures are close in the PC gamer world.
Men do dominate with 81% of PC games, while women make up 70% of PC gamers.
Conclusion
Now we see why the video gaming industry is an over 200-billion-dollar industry.
There are millions and billions of gamers across the globe playing games on a variety of devices.
Some gamers play as a hobby, while some are earning a decent income via competitions and tournaments.
Serious gamers who earn a living playing games often have YouTube, Twitch, and Discord accounts where they show their gaming skills and teach people how to level up on various games.
Gaming hobbyists solely play for the fun and relaxation of it. Casual games are popular because they are known to be relaxing and calming.
Workers are coming home to relax by playing a few levels of a game, or games to unwind after a long day of work.
Others play games alongside their family via console or board games.
This data represents video gaming, but not board games. The overall gaming industry is bigger than the video game sector.
However, as video games evolve, physical board games and discs will probably become passe. That remains to be seen.
We hope you learned something new about how many gamers there are all over the world.
It should give you an idea of how popular video gaming is and who's playing.
You at least know the answer to the question du jour, "How many gamers are there in the world?"
Our research shows that global gamers account for 3.09 billion people.