With the popularity of Twitch evolving the platform throughout the years, this has made way for a long list of Twitch statistics.
Nowadays, Twitch is a much bigger platform than it used to be, and many people have built entire careers off the features and community that come with it.
In 2022 alone, Twitch brought in $2.8 billion in revenue, and the streaming platform boasted 2.58 million concurrent viewers during that year as well.
Streaming isn't for everyone, but it's pretty clear that there's a massive community behind the activity.
Twitch not only facilitates this environment, but it also offers many products and services to incentive participation from streamers and viewers.
In this article, you'll get a detailed look at some of the most interesting statistics surrounding Twitch from a user and business perspective.
Key Statistics
7.6 million users stream on Twitch at least once per month
Twitch has over 140 million monthly active users
In 2022, users consumed roughly 22.4 billion hours of content
The average number of concurrent live channels is at 92,300
The most popular live stream category on Twitch is called "Just Chatting."
There is an average of 28 viewers for every live streamer
Twitch has 1800 employees
Twitch Statistics in 2023: Diving Into the Basics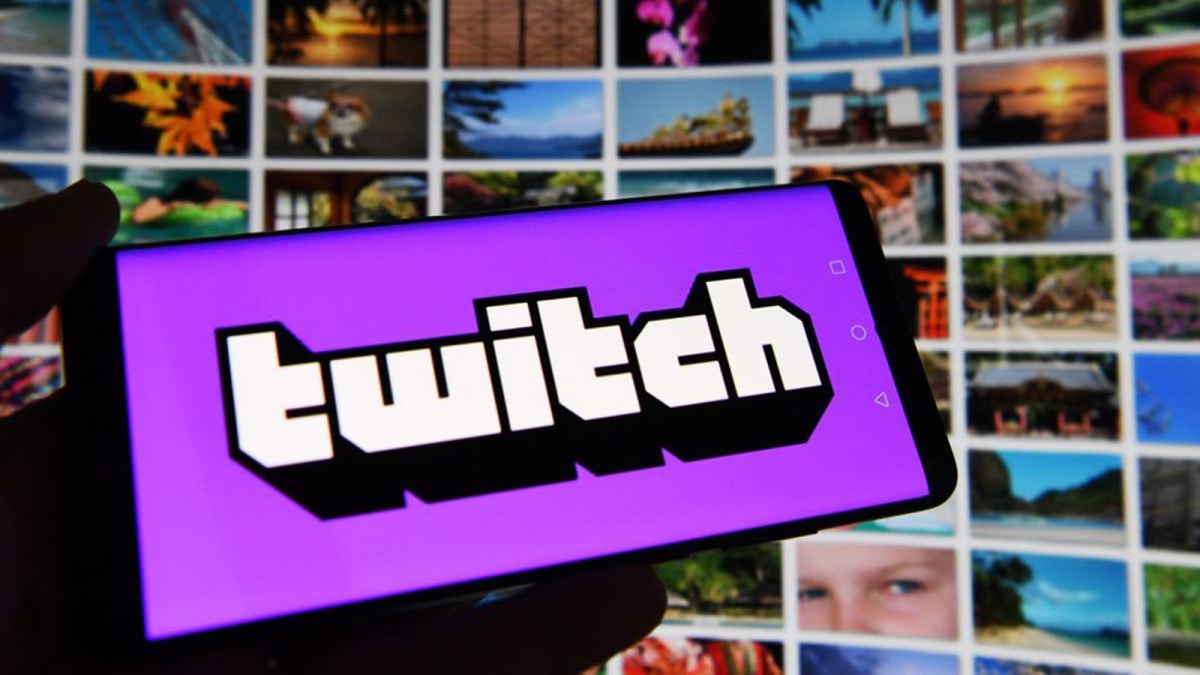 The streaming company has gone in many directions over the years, but it's evident that the organization has caught its stride.
You'll find there are many different angles to the company that can be brought to light through various statistics.
As with any growing company, Twitch isn't what it once was and is now bigger and better than it has ever been.
There aren't many people that'll argue with Twitch being the pioneer of how we look at streaming in today's world.
Of course, there are other players in this particular market, but statistics tell us that Twitch has a chokehold on the streaming industry and community.
1. Countries With the Highest Number of Users
At this stage in the company's lifespan, you can assume that Twitch has reached many different parts of the world.
Not to mention it's continuing to do so as we speak, growing with each passing year.
However, overall, there are a few countries around the globe that account for the majority of the traffic that gets sent to the Twitch platform.
These top five countries include the following:
U.S. = 20.48% of users
Germany = 6.54% of users
South Korea = 5.09% of users
Russia = 4.70% of users
France = 4.27% of users
The rest of those involved make up 58.92% of the Twitch user base.
Clearly, Twitch found its mainland success in the United States, but make no mistake, the platform is recognized worldwide.
You can consider multiple factors that play into why Twitch is so popular in the United States.
Even though the company has been around for over a decade, you can bet there's a plan for long-term growth involved.
(StreamScheme)
2. Hours of Content Consumed
Recent data shows that Twitch is essentially being used at all hours of the day on a global scale.
You also want to consider that Twitch is made up of streamers and viewers.
The most recent available data shows that viewers consumed roughly 22.4 billion hours of content.
This provides insight into just how active the streaming community is.
Between casual viewers and die-hard fans, there's no shortage of entertainment or growing fanbases on Twitch.
Based on these viewership numbers, it's understandable to wonder how many channels account for the bulk of this statistic.
(BusinessOfApps)
3. How Many Concurrent Channels?
Although this number is bound to fluctuate quite a bit, you can still take recent data and get an idea of how many channels are active on the platform.
Once again, the most recent data comes out of 2022, which states that Twitch boasted an average of 92,300 concurrent live channels.
However, so far, throughout 2023, this number has dropped a little, down to 92,300.
Overall it remains pretty consistent in the grand scheme, and it's more than enough to bring in billions upon billions of views.
One could assume that some live-streaming categories are more popular than others, and there has to be at least one that takes the cake above all else.
This is correct, and what's more interesting is that you might be surprised by what takes the top spot in live streaming categories on Twitch.
(InfluencerMarketingHub)
4. What's the Most Popular Category?
Although many people correlate live streaming on Twitch to video games, you might assume the most popular category would be related to a video game.
In reality, the top category for live streaming on Twitch is called "Just Chatting."
It sounds simple, but many people like to hang out on Twitch with like-minded communities, and that's all they need.
This is the most popular category, but those right behind it bring in some impressive peak viewer numbers.
| | | |
| --- | --- | --- |
| Category/Game | Hours Watched | Peak Viewers |
| Just Chatting | 250.25 million | 917,000 |
| League of Legends | 124.41 million | 923,000 |
| Valorant | 103.88 million | 440,000 |
| Grand Theft Auto V | 93.76 million | 318,000 |
| Counter Strike: Global Offensive | 87.47 million | 1.08 million |
| Minecraft | 59.11 million | 360,000 |
| World of Warcraft | 52.52 million | 305,000 |
| Dota 2 | 49.91 million | 383,000 |
| Apex Legends | 40.58 million | 175,000 |
| The Legend of Zelda: TOTK | 37.71 million | 352,000 |
Peak viewer numbers on this list vary quite a bit, but there's no question as to why "Just Chatting" is the top category.
Keep in mind this is the most recent data available and has likely grown since these numbers were recorded.
Some streamers are definitely bringing in their fair share of viewers, but on average, how many viewers will creators have on their live streams?
(InfluencerMarketingHub)
5. Average Viewer Counts
If you were to take every active creator account on Twitch, the average live viewer count is pretty modest.
Across the board, there's an average of 28 viewers for every live streamer on the platform.
Some people might be thinking they never got that close, or that seems really low, but you have to remember that this is based on averages.
Some streamers may be used to tens of thousands of viewers, while others never even broke past ten.
Regardless, this number is bound to change pretty rapidly, but it also proves that consistency matters on the platform.
Those who live stream on a schedule and put decent effort into their content tend to grow on the platform over time.
Other accounts that only stream once a month with no planning involved may struggle to see those 28 viewers.
The past few sections merely covered surface-level statistics regarding Twitch, but we can dive a little deeper than that.
(StreamScheme)
Demographics and Company Growth
Twitch has had some time on the market, which means statistics focused on demographics and company growth have changed significantly.
You don't have to dig too far to see that Twitch is a lot bigger than it once was, and its market reach has only expanded over the years.
On the other hand, some aspects haven't changed much at all.
Nevertheless, you can expect a majority of the following statistics to showcase how much Twitch has grown.
You have to factor in a number of angles, which include active streamer and viewer numbers, age groups, revenue, and more.
6. Active Viewers and Streamers
You can break down viewers and streamers into many different categories, but this section is focusing on the total number of active users on both sides.
You'll also find information on both categories on how they've grown and shifted on the platform throughout the years.
Here's the number of active streamers over the last five years:
2022 = 9.9 million
2021 = 9 million
2020 = 6.9 million
2019 = 3.6 million
2018 = 3.3 million
For the number of active viewers:
2022 = 2.5 million+
2021 = 2.84 million
2020 = 2.12 million
2019 = 1.26 million
2018 = 1 million
The company has seen substantial growth over the last five years, and this can be seen in more than the number of active viewers and streamers.
Next, we'll take a look at how the company's revenue has changed throughout most of its existence.
(StreamScheme)
7. Revenue Growth for Twitch
Once you take a look at this data, you'll see that some years were slower than others when it comes to the company's revenue.
Of course, that means you'll also come across where Twitch saw a surprising amount of growth.
Based on available data, it seems that Twitch saw the biggest jump in its revenue from 2019 to 2020.
This is understandable, as the platform brought in many new users when the pandemic was just getting started.
Below, you can see how the company's revenue increased between the years 2016 and 2021.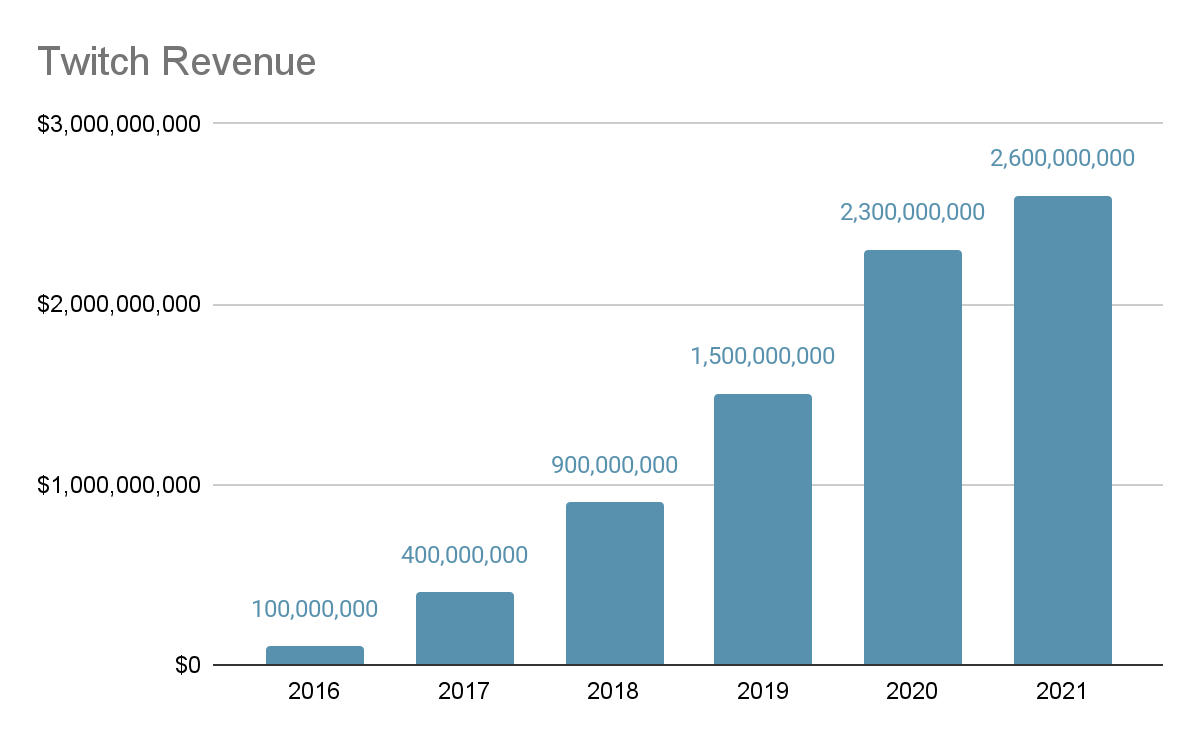 You can see that the increase in Twitch's revenue has been pretty consistent over the years.
Each year saw growth for the company, but the pandemic gave Twitch one of the best years it has ever seen.
Some might argue that Twitch profited off the pandemic, but it wasn't something they were planning for. The streaming company saw the opportunity and took it.
Based on current statistics, this panned out well for the organization, and from a business perspective, capitalizing on the effects of the pandemic was a smart move.
(StreamScheme)
Twitch isn't the only company in its market, so how does it stack up to the competitors?
Even though competitors are hard at work to try and rival Twitch, there aren't really any out there that come close to the company's share of the market.
When it comes to live streaming platforms, Twitch is the most watched by far.
Two of the company's primary competitors include YouTube Gaming and Facebook Gaming.
Below, you can get a brief look at the market share between these three organizations.
Twitch = 73% market share
YouTube Gaming = 21% market share
Facebook Gaming = 3% market share
Regardless of other companies pop up with new incentives and features regarding streaming, Twitch is seen as the staple, go-to choice for most people.
This goes from avid users to those who have never live streamed once in their life; Twitch has become a household name in the market.
Another factor that comes to mind regarding this topic is the different age groups that make up the Twitch user base, considering they account for so much of the market.
(StreamScheme)
9. Different Age Groups on Twitch
You might assume that Twitch is full of a younger crowd, but the platform's demographics are actually pretty diverse.
Of course, younger people dominate the platform, but you'll find essentially every age group across their user base, starting at 18 years old.
The following data doesn't include numbers under the age of 18.
| | |
| --- | --- |
| Age Group | Percentage of User Base |
| 18 to 24 | 35.85% |
| 25 to 34 | 32.14% |
| 35 to 44 | 15.33% |
| 45 to 54 | 8.62% |
| 55 to 64 | 4.97% |
People, young and old, find enjoyment in what Twitch has to offer, each demographic with its own unique interests and communities.
Although gaming is a significant theme behind what Twitch does, it's definitely not the only category of live streaming that people like to watch.
You can also break down the platform's user base by seeing how it's split up by gender.
(StreamScheme)
10. Gender Demographics Statistics
This is a pretty straightforward topic, as it only comes down to two numbers.
However, some people may be surprised to see that there are plenty of men and women on the platform.
Whereas men account for 65% of users, women account for the other 35%.
You'll also find that the number of women participating on Twitch has increased over the years.
Both male and female streamers have become increasingly popular, and they've been shown to draw their own unique crowd of fans.
This leads to the section, which will focus on the most followed Twitch channels based on the most recent available data.
(BusinessOfApps)
11. What are the Most Followed Channels on Twitch?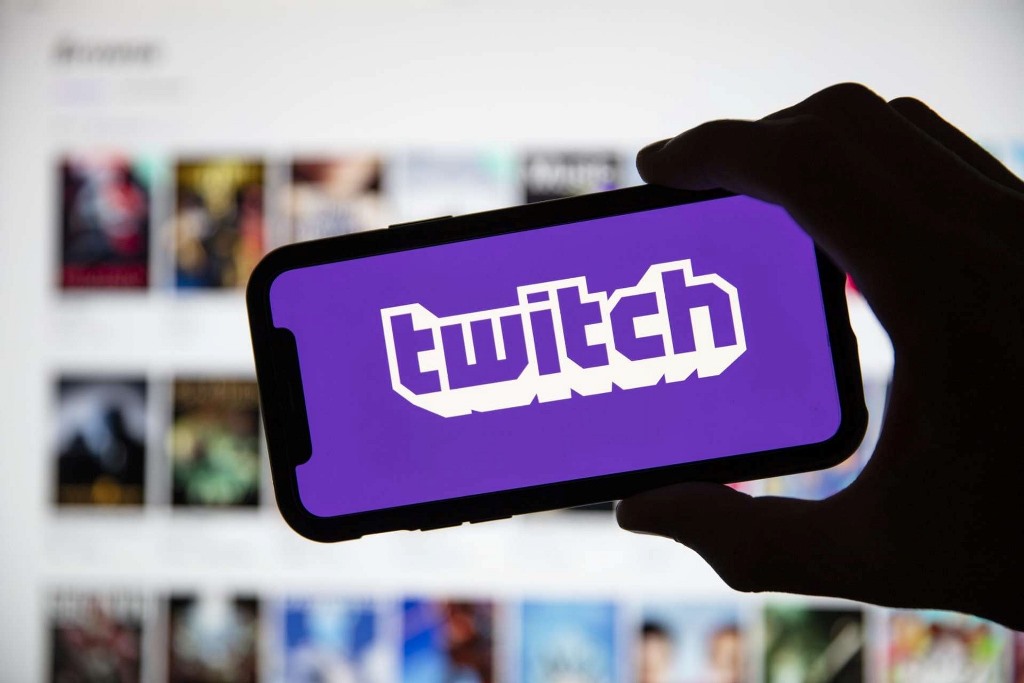 There are a few creators that have garnered worldwide fame from what they've accomplished on Twitch alone.
However, there are plenty of other creators on the platform that are right behind them with their own string of impressive numbers.
Whereas Ninja is still the most followed channel on Twitch, there are plenty of others with strong fanbases and a cemented persona on the streaming platform.
The 10 most followed channels on Twitch include:
Ninja = 18.2 million
auronplay = 12.8 million
Rubius = 11.9 million
Tfue = 11 million
xQc = 10.8 million
ibai = 10.3 million
shroud = 10 million
TheGrefg = 9.9 million
pokimane = 9.1 million
sodapoppin = 8.7 million
A lot of these creators have been in these top spots for quite some time. Twitch is a machine that churns a lot of new quality creators every year.
Some success stories have simply had more time on the platform, while others encountered virality or got there from sheer hard work.
Overall, Twitch is extremely diverse when it comes to streamers and viewers and has provided opportunities to many people all over the world.
(BusinessOfApps)
Business by the Numbers
You can look at various angles of the company's user base to get an idea of how they've grown, but following the money generally provides some of the clearest answers.
This article has touched on minor points about the business's revenue and its place in the market, but there's a lot more you can dive into.
From a large number of employees, crafted marketing strategies, and the company's history with Amazon, you'll come across plenty of details you may not have known about Twitch.
To summarize the Amazon bit, the company bought Twitch back in 2014 for $970 million.
This led to a number of changes at Twitch but also played a significant role in the platform's growing success.
You'll also find a number of integrations between both the Amazon and Twitch platforms.
However, that isn't the only factor that played into the company's success or overall growth.
Twitch got to where it is today through several beneficial choices.
(BBC/Backlinko)
12. Breaking Down Revenue Streams
Sure, overall revenue numbers are impressive, but this is generally made up of quite a few different revenue streams.
From advertising revenue, Twitch brings in approximately $231.8 million.
Since 2017, this number has doubled, and you can expect it to move on its positive trajectory.
Subscriptions are another revenue stream that holds a lot of weight in the company.
This number is bound to vary with each passing second, but the most accurate available data shows that Twitch's revenue from subscriptions is roughly $1.54 billion.
It isn't always a payday at Twitch, as the company has plenty of costs to focus on as well.
For the sake of statistics, we'll take a look at the total number of employees.
(Backlinko)
13. How Many Employees Does Twitch Have?
It might make your jaw drop once you learn how much Twitch spends on the salaries of its employees. The most recent data tells us that Twitch has about 1,800 employees.
Aside from that, the average salary for an employee at the company is roughly $124,380.
When you do the math, that comes out to $223,884,000 per year just to keep the employees paid, on average.
Of course, the full list of costs for the company is probably massive, and this only covers one angle.
Regardless, it's still a steep number, but it makes sense how they're able to afford it, considering the company's revenue.
This is a pretty steep number of employees and goes to show just how large of an organization Twitch actually is.
It's a part of growth, and you can rest assured knowing that Twitch isn't slowing down any time soon.
It won't take long before the number of employees surpasses 2,000 as the platform becomes more engrained with different parts of the world.
(Backlinko)
14. Earnings From the Twitch Affiliate Program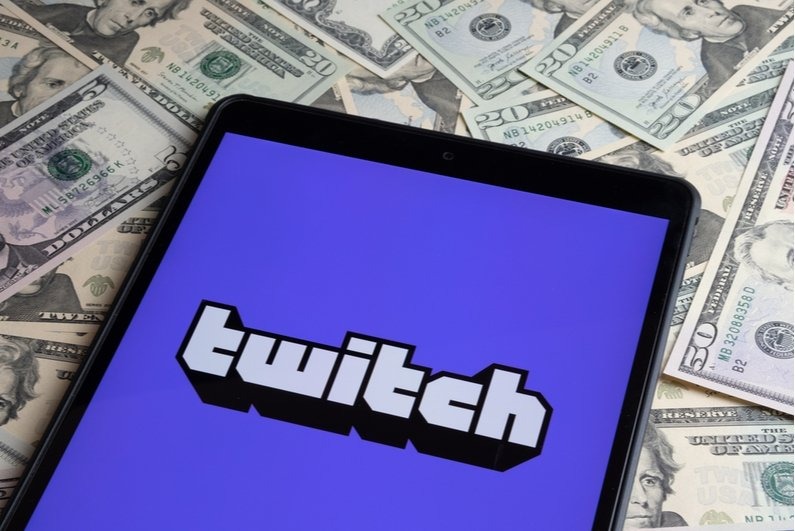 Streamers on the platform have a few ways to make money, but the Twitch affiliate program has proven quite profitable for top streamers.
This can require some groundwork, but those who already have dedicated fan bases can easily make use of affiliate offers.
Earnings are bound to vary significantly between streamers, but relevant data shows that top streamers can earn anywhere between $3,000 and $5,000 per month.
Keep in mind this is from the affiliate program only; this also includes an average play time of 40 hours every week.
The affiliate program can be one of the most lucrative aspects of being a streamer.
Other ways to earn on Twitch include ad revenue and the more elusive Twitch partner program.
On a smaller scale, the average streamer earns around $250 per month from ad revenue.
This is still a nice bit of pocket change for a casual streamer.
The partner program only has around 27,000 accounts affiliated with it and is much more exclusive compared to the other ways to earn on Twitch.
For some people, Twitch is a full-time job, while others work on it as a grind with goals of making it a full-time job someday.
Others might argue that Twitch is oversaturated, but this doesn't seem to be the case.
New success stories are popping up every year.
As with any other form of creativity, getting known requires consistency more than anything else.
(Backlinko)
The Bottom Line
Anyone who is in tune with modern technology has at least heard of Twitch and what the company has done for the live-streaming market.
People have created entire careers off the platform, and Twitch is a dominant leader in its market.
Statistics can easily highlight the realities of a company, inside and out.
In this article, we ran through stand-out Twitch statistics that provide insight into the company's success throughout the years.
Sources