A "Software as a Service" (SaaS) platform is a kind of software that is provided to users through the internet in the form of "Software as a Service." The program is not downloaded onto the user's computer; instead, it is hosted on the cloud, from whence it may be retrieved whenever necessary.
There has been a fundamental shift in how we interact with software in only ten short years. In the "good old days," the Information Technology department would distribute SaaS vendor management solution to the company. The workers had little say in the issue and received whatever was given.
Let's fast forward to the year 2022 when consumer SaaS solutions are simple to test out and inexpensive to purchase, and there is an abundance of use-case-specific applications from which to pick. Depending on their requirements, the team may now vote on whatever software they wish to employ.
A broad variety of applications, spanning from marketing to corporate administration, may make use of the SaaS-based platforms that are now accessible. Users often access the program via a pay-as-you-go basis rather than purchasing the product entirely.
What Is SaaS management?
Managing all of an organization's 'Software as a Service' applications, often known as SaaS administration, is becoming an increasingly significant responsibility for businesses. To successfully do this assignment, you must ensure that any cloud software utilized is legitimately licensed, protected, and used to its fullest potential.
What are your thoughts on the Software that manages SaaS services?
Adding SaaS management software to your organization's IT infrastructure will create an additional layer of complexity. Is it a necessary piece of automation equipment or just another complexity that has to be managed? Please share with us how you use your SaaS management platform and the results you get.
What should I look for when choosing the most refined SaaS management platform? The following is a condensed version of my evaluative criteria:
User Interface (UI): Is it aesthetically pleasing, straightforward, and simple?
Usability: Does it take little effort to administer a diverse collection of SaaS tools? Does the firm provide a high level of user and technical assistance, as well as training and tutorials?
Integrations: Can it simply link to various company management applications? Exist any integrations that have already been pre-built?
Value for $: How well does the pricing correspond to the features and capabilities of the SaaS management service that is being provided? Is there no ambiguity in the price, and is it reasonable?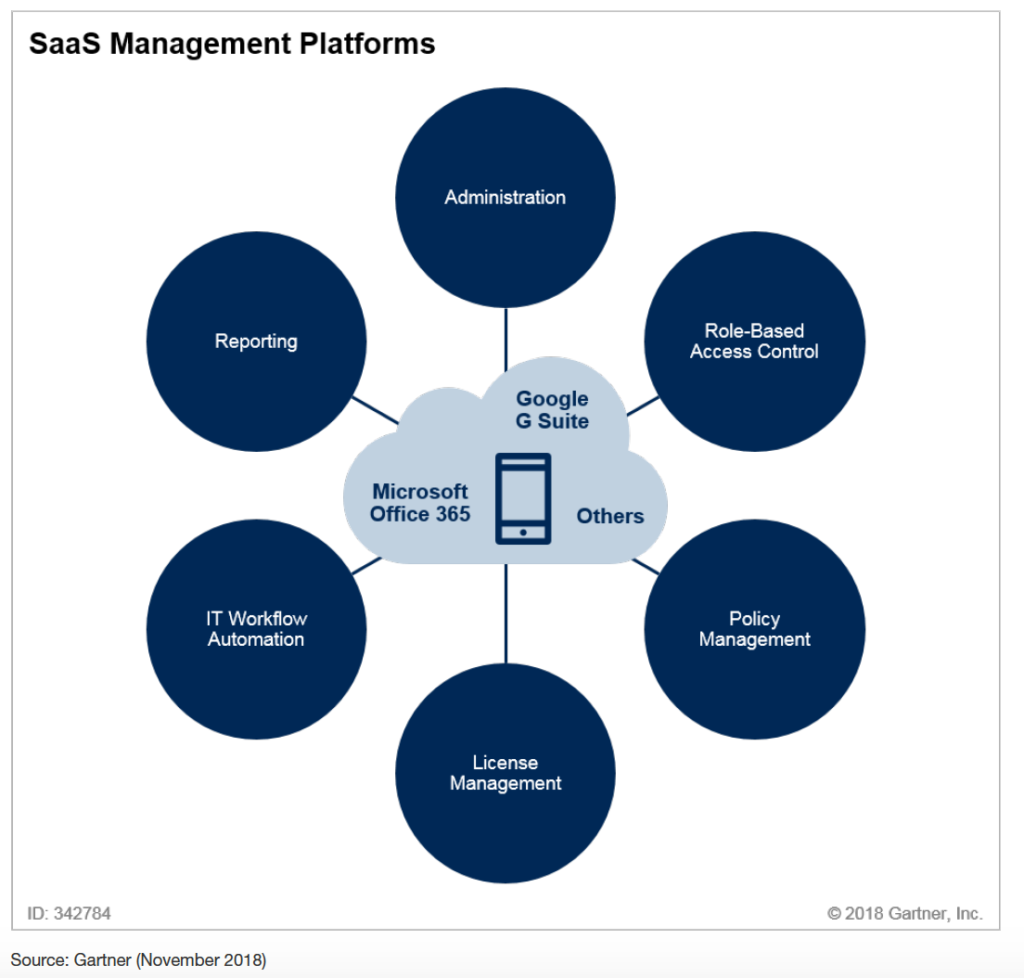 Key Characteristics of a SaaS Management Solution
SaaS management solutions include a variety of capabilities that may assist users in extracting the most value possible from their cloud-based software applications. The following are some essential qualities to look for:
User Management is the process of keeping track of who uses which program and for what reason.
Application Discovery is a service that helps users identify the most appropriate tool for their specific use cases.
Application Cost Optimization: reduces the amount of waste caused by the inefficient use
Application Usage Insights is a service that exposes how Software is utilized and the reasons behind its use.
Application security helps to reduce the dangers that are posed by illegal program use (Shadow IT)
Renewal of Licenses: Ensures that All Licenses Are Current and Paid For
Compliance: ensures that the user is following all applicable legislation and standards.
A database containing information about vendors is kept up to date by Vendor Management.
Detailed Analyses Of The Top 10 Software as a Service (SaaS) Management Platforms
If you have done research in the past on the best SaaS management platforms, you should already be aware that there is a wide range of differences between them in terms of how they are used, the prices they charge, and the features they provide. In light of this, no policy applies to everyone.
To discover which works wonderfully for you, you will need to investigate its features, aspects, and functions before deciding which one to go with. In light of this, we have produced a list of the top ten SaaS management platforms you need to keep an eye on in 2022.
Let's get down to business and start going down the list without further ado.
Here is a quick summary of each SaaS management platform supplier to demonstrate what each tool does well. Screenshots are included to illustrate some of the available capabilities on each platform.
1. Zluri
Zluri is a data-driven SaaS management platform that focuses on applications' discovery, administration, optimization, and compliance. It helps you minimize spending by identifying underutilized tools, deleting duplicate applications, and combining apps with overlapping tasks.
Zluri makes it possible to automate various IT operations, including onboarding, procurement, and renewals. The control of compliance risks and the elimination of insecure applications contribute to an increase in overall security. Pricing information is not made accessible to the public, although firms with less than 25 workers are eligible for a free service trial.
2. Onetool
Thanks to Onetool, you need to maintain a single subscription to access all of the SaaS products you need. You must go through one membership procedure to care for everything, rather than joining up individually with each provider.
Onetool allows IT staff to install all necessary tools from one centralized dashboard. You will only be responsible for one monthly charge, removing the need to keep track of payments. Pricing begins at $5 per user per month. There is no provision for a cost-free trial.
3. BetterCloud
BetterCloud is a SaaS platform that provides automated management, vital insights, and accessible data security. These features are all available to users. With this Software, you will be able to keep track of all of your organization's essential use statistics and keep an eye on SaaS subscriptions.
You will be able to get notifications when problems occur, manage user profiles and enforce security policies with BetterCloud. You can also construct fully customized reports utilizing more than one hundred criteria. BetterCloud's pricing starts at $3 per user per month. There is no provision for a free trial.
4. SailPoint
SailPoint is an identity governance tool developed specifically for cloud environments. The platform offers solutions to problems associated with SaaS, including compliance, administration of passwords, and analytics.
It is simple to determine who has access to specific tools and how they are used when using SailPoint. Users can confidently control their own digital identities. Pricing information is not readily accessible to the public. There is no provision for a free trial.
5. Augmentt Engage
Augmentt Engage is designed to assist managed service providers in ensuring that their customers' SaaS operations are safe. Provisioning is made more accessible, day-to-day user administration is made more straightforward, and the platform provides increased security.
The Software may be administered from a single page, providing a real-time and actionable perspective of how SaaS is used across the enterprise. The majority of PSA and RMM systems can be integrated with Augmentt Engage. The price of Augment Engage starts at $0.49 per user per month, and a free trial period of 14 days is provided.
6. Productiv
Productiv is a platform for managing SaaS applications driven by application engagement metrics. Through this tool, you can examine your SaaS portfolio and assess the cost and efficiency of individual applications.
The Software will assist you in understanding how SaaS services are utilized by collecting and analyzing engagement information as it goes about doing so. Productiv also makes it simple to recognize patterns in user behavior and use. Pricing information is not made publicly accessible. However, customers may sign up for a free trial for three months.
7. Snow
Snow is a management platform for SaaS developed to lower the risks connected with IT asset management. It provides comprehensive analytics for IT operations, offering particulars on the use of technology across all deployments.
You can simplify the licensing process and determine the state of compliance for each application with the assistance of Snow. It will allow you to save time. Pricing information is not made public, and there is no way to test the service for free.
Managing SaaS tends to grow more challenging and time-consuming, particularly as the number of customers increases. In light of this, carrying along a SaaS management tool that you can use when necessary to alleviate some of the burdens that fall on your shoulders is not only a good idea but also very easy to do and relatively convenient.
With the help of this list of the top 10 SaaS management platforms that you should keep an eye out for in the year 2022, we hope you will discover some valuable references and be able to procure the appropriate Software for your business that corresponds with your needs and goals. Always remember that all you do is for your customer's happiness, and at the end of the day, the love of your consumers should be the only thing that matters to you.
You can count on us to keep you abreast of any of the most recent ideas from leading thinkers in the SaaS management industry.