Did you know there are around 1 billion online gamers worldwide? That's the case, according to data reported on the website of consumer and market data company Statista.
In 2020, the international gaming market exploded and generated $21.1 billion. Experts predict that in 2025, online gaming audience will pass 1.3 billion.
The global video gaming industry is also in fantastic health. In 2022, the worldwide video gaming market produced an estimated revenue of almost $347 billion.
The mobile gaming market is thought to have contributed an estimated $248 billion to this total.
Below is a look at some of the technology and trends in the world of tech that have helped online gaming and video gaming to take off the way it has done in recent years, plus a look at tech that might influence the future of gaming.
Advances In Technology: The Fundamental Factor
Games designers and developers are striving constantly to create new games and improve upon games to keep fans engaged and trying out their games.
Advances in tech have enabled them to achieve more and more stunning feats in the design and functionality of games.
One way has been through graphics. In the early days of games, the pixels were large and drawn roughly. In modern gaming, the graphics are much more realistic.
Advances in hardware and software, such as more powerful processors and graphics processing units (GPUs), make it more possible for them to render realistic characters and environments.
Transitioning From Offline To Online
People used to go to the arcades for their gaming needs then home gaming became popular. Users invested in a console and played in the comfort of their own home.
PlayStation who are known for their exclusive titles are lauded by fans as providing some of the best single player or offline experiences to date with games such as the Last of Us.
A post-apocalyptic adventure game which has gone to have its own tv series commissioned by HBO, it was critically acclaimed by both fans and critics alike.
It goes to show how much influence gaming has had on modern audiences and that is largely down to an invention that has changed the face of gaming: the internet.
The internet made gaming more accessible and helped to attract new fans to gaming. One of the areas of gaming in which this is extremely apparent is in the world of online casinos.
Whereas before, anyone who wanted to play at a casino had to don their best clothing and head out to a casino establishment, today they can create an account online, play at an internet casino and don't have to set foot out of the house to do it. Online casino gaming has become a pursuit enjoyed by players worldwide.
When online casinos first appeared, they were somewhat crude in their design and there were only a few of them. Soon, more operators began to want a slice of the pie and began opening up online casinos.
As technology improved, the quality of the casinos improved, which also contributed to their popularity and success.
Tech Trends That Have Propelled Gaming Popularity
Several advances have lent gaming a helping hand when it comes to boosting its popularity.
Cloud Gaming
Cloud gaming has had a big impact and has removed the need for physical discs. Players don't have to install updates frequently or execute them.
The only thing they need to play the games is a device and a fast internet connection. A gaming company can install a game on their server and then make it accessible worldwide.
One brand which has done extremely well in unlocking it's potential is Microsoft and their well renowned Xbox Games Pass.
It's cloud gaming service allows users to play 100s of console games and cult classics that are in other means not available to play on current platforms.
This is largely due to the fact these older titles were made for hardware that is seen as obsolete according to today's gaming standards and these devices are extremely hard to come by.
Thus, making it an opportunity to play these games a rare occurrence for nostalgic fans.
Mobile Gaming
Mobile gaming has been another huge development that, as is clear from the stats at the start of this article, anyone involved with bringing about can give themselves a huge pat on the back for this contribution to the popularity of gaming.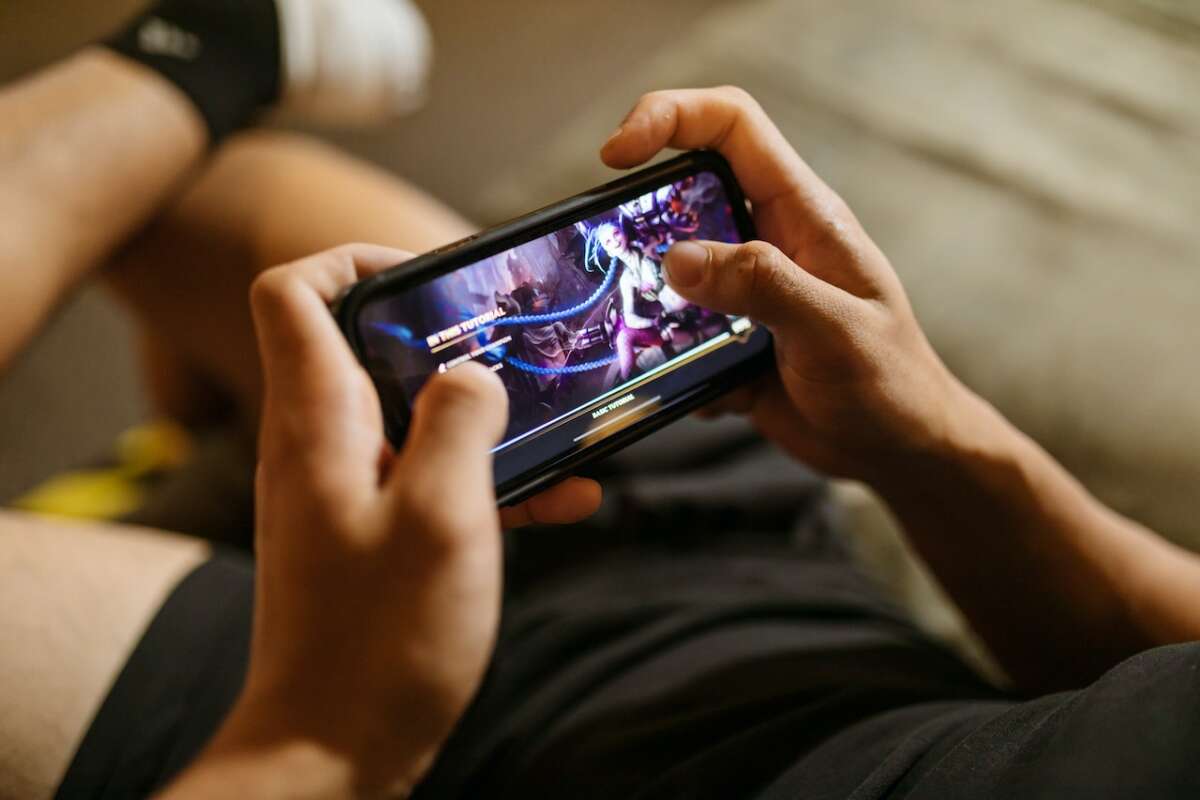 Players no longer have to sit at a desktop computer if they don't want to. They can play on the go on smartphones, tablets or laptops. Gaming companies have especially adapted their games to render well on these devices.
A lot of games companies have designed simple but entertaining games purposely for use on mobile devices, which has made the games and mobile gaming popular.
Digital Wallets
Some gamers are wary of submitting financial information for gaming online, but digital wallets have solved this issue by linking their bank account to an email address.
The player, when playing at an online casino or on some other online gaming facilities, merely has to provide their email address to credit their account or to collect payment.
What Tech Could Influence The Future Of The Industry?
Augmented reality, which superimposes digital images onto the physical world, through smartphones or glasses is one thing gamers are likely to see more of as time goes by. The success of "Pokémon Go!" is one indication of this.
Virtual reality, which offers players a totally immersive experience in the form of a 3D simulation via a headset, is another innovation the gaming world is likely to see more of.
Development of the technology has been slow, but there is more and more talk and of efforts being made to make VR in gaming a more common reality.
The tech world never sleeps. At least it seems that way, but if you're into gaming you won't be gaming.
Each innovation enhances the gaming experience for a player, making this leisure activity more and more enjoyable.