How often managing a parking space becomes a headache for you and your employees? Probably every day. Handling parking manually has undoubtedly become an arduous task with the rising frequency of automobiles.
A driver on average spends 17 hours a year finding parking space. Parking management software is a fantastic solution to this problem. It was designed to help businesses and their consumers and employees to find parking spaces easily and save them a ton of time and money.
Today, numerous offices, schools, government buildings, and other enterprises all employ parking management software. Such programs automate procedures for regulating, granting, and facilitating parking.
Utilizing such software allows for the optimization of parking spaces, management of vehicle traffic, and assurance of both vehicle and pedestrian safety. It helps in fully automating all parking-related processes involving guests, vehicles, and fees. Furthermore, the less time employees spend hunting for a parking place, the more time and focus they can devote to their jobs.
Selecting the best parking management software for your company might be challenging because there are so many options on the market. The features of each parking management software vary, which may make your choice difficult.
We've put up a list of the top parking management programs used in 2022. Your skepticism regarding the best parking management software for your business will be dispelled by the list.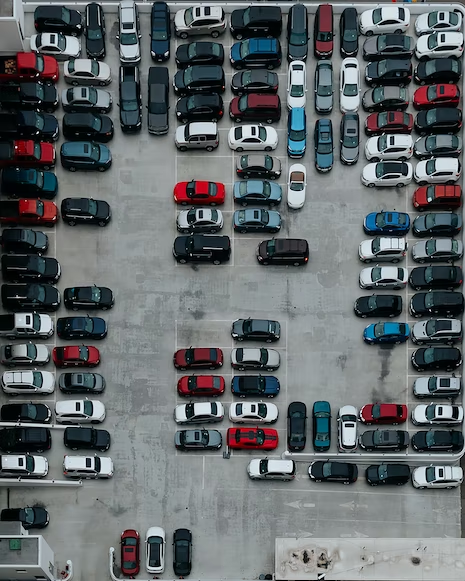 The Best Parking Management Software We Used In 2022
Wayleadr
Parkoffice
Reliant Parking
Flex Parking
Silvertrac
Parkable
AirGarage
Luxe Valet
Parking Panda
Read on..
1. Wayleadr
The purpose of Wayleadr is to assist businesses in automating the parking reservation procedure across many sites. Using an algorithm that takes into account factors like work schedules, age, drive durations, and well-being of employees, employers can distribute staff and visitor parking spots.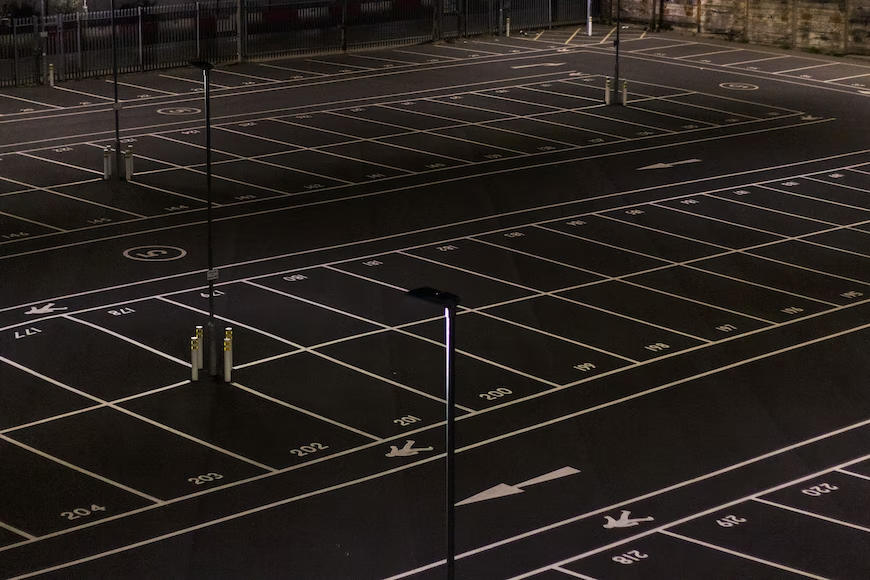 Organizations can now administer workplace parking with proper distribution, optimal occupancy, and infractions management thanks to Wayleadr. Businesses can utilize the technology to discover and redistribute vacant parking spaces while raising employee morale and accountability.
Wayleadr is an affordable parking management tool that may help your business save money with good management.
2. Parkoffice
An award-winning application called ParkOffice optimizes the effectiveness of office parking. Through a cutting-edge software system, ParkOffice enables businesses to increase parking availability, minimize costs, earn income from staff parking, enhance sustainability, and raise staff morale.
It supports the English and Dutch languages. ParkOffice provides you with budgeting allocation, and consumer management and supports data import. It also provides you with data visualization, multi-user tasking, and employee engagement.
The software supports monthly and yearly payments and keeps your firm or business running without worrying about parking.
3. Reliant Parking
Reliant Parking was established in response to the necessity for property managers to have reliable information on their cars and parking places available 24 hours a day, seven days a week so that enforcement could do its job.
Thanks to their exceptional customer service, transparency and honesty, and devotion to their clients, they provide a happy, productive internet presence for homeowners, executives, law enforcers, and proprietors.
The software also enables residents to self-manage and obtain visitor permits at any instant, as well as seamlessly register their car details and order their property-specific permits.
Reliant's online permit and parking management software provides immediate perks to residential complexes, HOA's, guesthouses, education institutions, as well as healthcare facilities, with no set-up costs, little to no budget impact, a massively reduced workload for property management companies, and a simplified parking permit procedure for residents.
4. Flex Parking
Flex Parking is a simple yet effective platform that allows you to share your company's parking spaces among your employees. Flex includes features such as automated fair use, parking limitations, smart notifications, personalized parking maps, and more.
The company is committed to developing its product in collaboration with its customers, with nearly all new and forthcoming features based on ongoing input. They consistently receive positive reviews about their client service and response.
Flex Parking encourages employees to use available parking in a reasonable and convenient manner. The software is simple to use, does not require any technical knowledge, and is easy to maintain.
5. Silvertrac
Silvertrac is a well-known provider of security, accident reporting, and parking management software. It ensures guard accountability with real-time GPS monitoring and reporting, assuring prompt warnings of crucial concerns for quick reaction and enhanced staff performance.
It is an amazing security event reporting and guard management application that assists security firms in efficiently monitoring and responding to issues, tasks, and occurrences. The solution is intended for professional security businesses and in-house businesses of all sizes that wish to streamline domestic operations and ensure on-site responsibility in a timely manner.
Silvertrac's mobile app allows security guards and police in the field to receive tasks and notifications, report events, and scan checkpoints. Dispatchers, administrators, and supervisors may use Silvertrac's live issue monitor to examine data in real time and actively handle issues as they occur. The
6. Parkable
The most efficient method of managing employee and tenant parking. It is trusted by worldwide leaders such as JLL, Siemens, Meta, KPMG, CBRE, Dentsu Aegis, and LaSalle. Parkable enhances parking experiences, lowers administrative time, boosts car park occupancy, fosters a more equitable work atmosphere, and produces more money.
The features include guest parking, park sharing, EV charger management, gate entry, ANPR, and occupancy monitoring. This software allows users to manage, reserve, and pay for parking spaces. Its web panel allows administrators to effortlessly manage parking and EV charging across many locations.
7. AirGarage
AirGarage allows churches and businesses with additional space to rent it off to drivers on-demand and increase their bottom line. AirGarage is a full-service parking provider. They manage all of the day-to-day factors that contribute to your car park or garage becoming the most lucrative version of itself.
The company manages hundreds of parking lots and garages for property managers, landlords, and other real estate operators across Canada and the United States. AirGarage's primary goal is to use technology to reduce operating costs and boost your net parking income.
8. Luxe Valet
Luxe is an on-demand valet parking and vehicle services app that thinks traveling and car owners don't have to be costly or unpleasant. They make it easier for people to own cars and travel to where they want to go by making parking, commuting, and maintaining them affordable, straightforward, and enjoyable. Currently, they offer services in Chicago, San Francisco, and New York City.
9. Parking Panda
Parking Panda is the parking industry's top mobile application and optimization platform. Users in need of parking may use our app to find, assess, and secure assured parking places in over 40 cities around the country.
Parking Panda also provides a comprehensive set of parking management solutions designed to alleviate typical industry problems such as on-site payment processing, inventory tracking, and ticket issuing.
In April 2007, parking panda was taken over by SpotHero. SpotHero is a digital parking marketplace that links vehicles seeking parking spots with parking lots, garages, and valet services. The firm, which has a mobile app, a website, and a parking development platform, is available in over 300 cities across the United States and Canada.
Wrapping Up
As the demand for business parking spots grows, it is vital to manage them as effectively as possible in order to give the optimal user experience to both staff and customers.. Using software solutions, you can meet demand while also improving the efficacy of your business parking availability.
The usage of this technology will benefit not only the personnel but also the parking supervisor, who will conserve time owing to the simplicity of use of the program.