Answer: We tested dozens of services, and we found the best Spokeo alternative: TruthFinder!
---
It's become increasingly important to find accurate and reliable information about people.
Whether you're reconnecting with old friends or conducting background checks, a powerful people search engine is the tool you need.
You might have heard of Spokeo, which provides various services like phone number lookups, address searches, and social media checks.
Though Spokeo offers comprehensive results, you may be interested in exploring some alternative sites that can provide equally valuable information.
By exploring these Spokeo alternatives, you'll find that each has its distinct advantages and features.
Some of these options are free, while others may require a subscription for advanced search capabilities.
The key is to identify which tool best suits your requirements and offers the level of detail and accuracy you desire.
What Are Spokeo Alternatives and Why You Need Them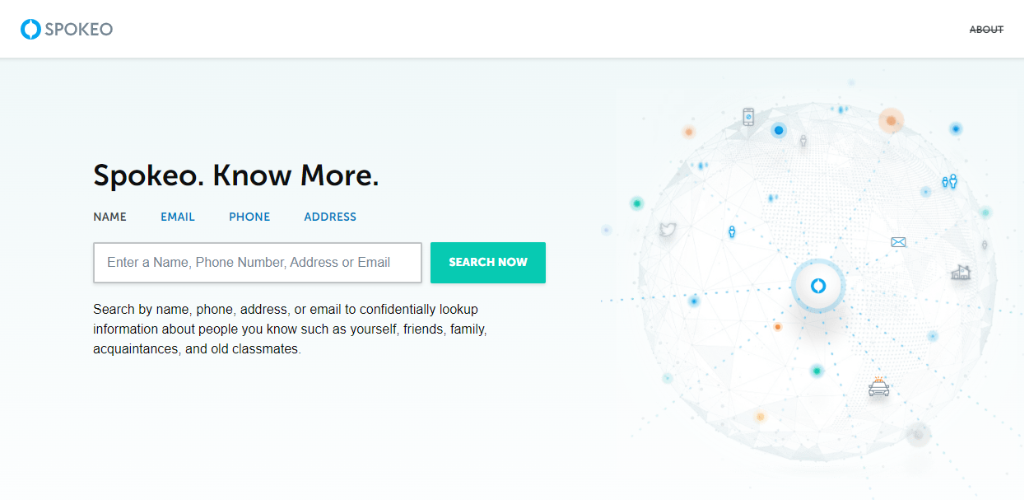 Spokeo alternatives are various platforms that provide people search services similar to Spokeo.
They can help you find information about individuals, such as their name, address, contact information, background checks, and more.
Let's dive deeper into the concept of people search engines and why it's important to consider alternatives.
People Search Engines
People search engines, like Spokeo, TruthFinder, and Instant Checkmate, allow you to search for individuals using basic information like their name, username, or reverse phone lookup.
These platforms gather data from public records, court records, and social media accounts to build detailed profiles that can be helpful in various situations, such as reconnecting with friends, verifying someone's background, or locating a missing person.
Importance of Alternatives
Some platforms may have a more extensive database when it comes to court records and background checks, while others might excel in reverse phone lookup or finding social media accounts.
Furthermore, considering alternatives allows you to find services that fit your budget, as many competitors provide a free trial or entirely free services.
Also, some Spokeo alternatives are available for use in countries outside the US, making them accessible to a wider audience.
Exploring several sites like Spokeo helps you make informed decisions based on your needs, access the most accurate information, and efficiently perform background checks or searches for people.
6 Best Spokeo Alternatives in 2023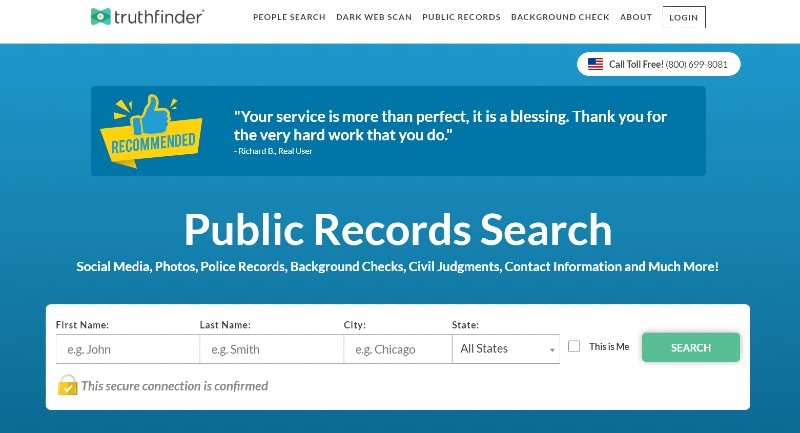 TruthFinder is a reliable alternative to Spokeo that allows you to access public records, criminal records, and perform reverse phone lookups.
With its user-friendly interface, you can start uncovering information about people in no time.
This service can help you verify a person's identity and background.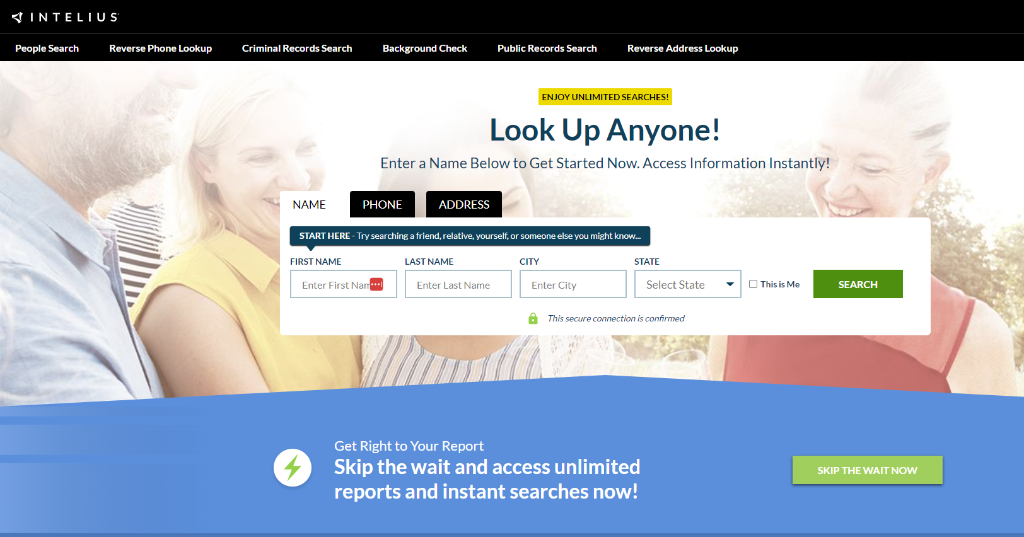 Intelius is a powerful people search engine founded by Naveen Jain.
This platform gathers data from various sources, helping you access information, such as contact details, addresses, and criminal records.
Intelius is an excellent option when searching for a comprehensive, easy-to-use Spokeo alternative.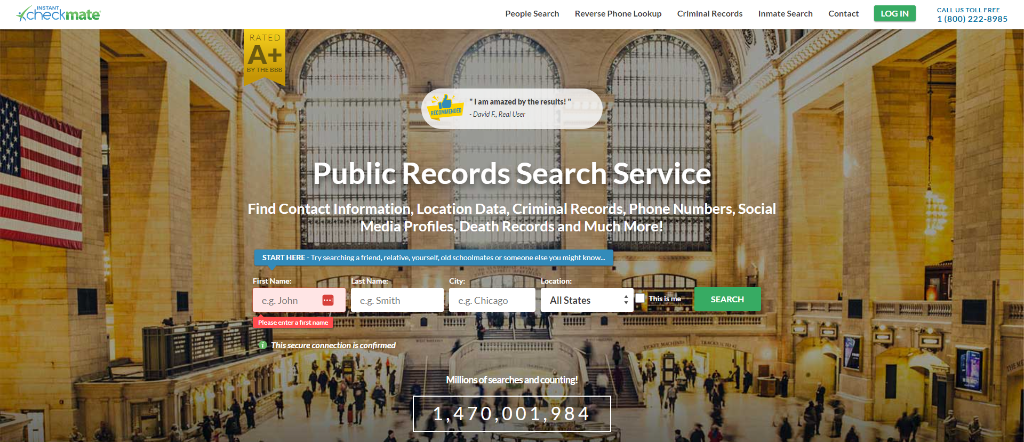 Instant Checkmate specializes in background checks, offering detailed reports on individuals.
This platform not only provides contact information but also criminal and arrest records.
If you're looking for a dependable Spokeo alternative that offers an extensive overview of a person's history, Instant Checkmate is worth considering.
4. US Search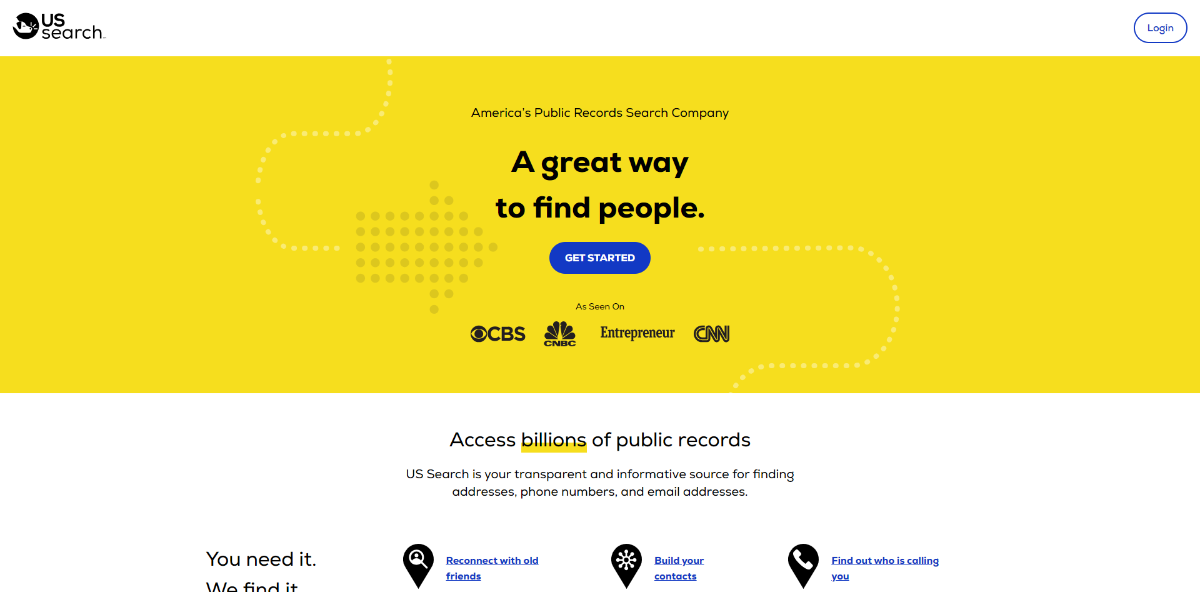 US Search is another alternative to Spokeo that can help you find people, addresses, phone numbers, and more.
It provides several search options, including a reverse phone lookup and a criminal records search.
US Search's simplicity and accurate results make it a noteworthy contender in the people search industry.
5. PeekYou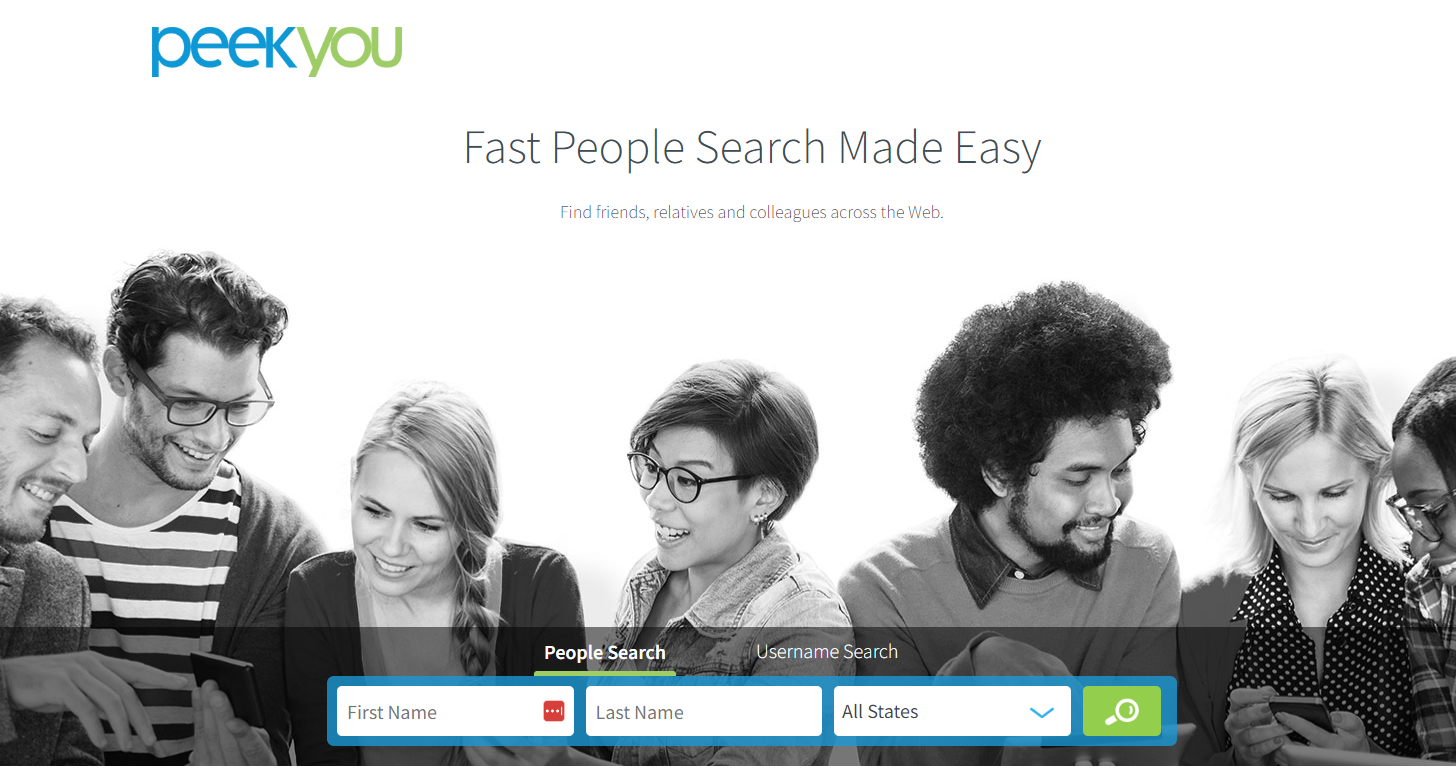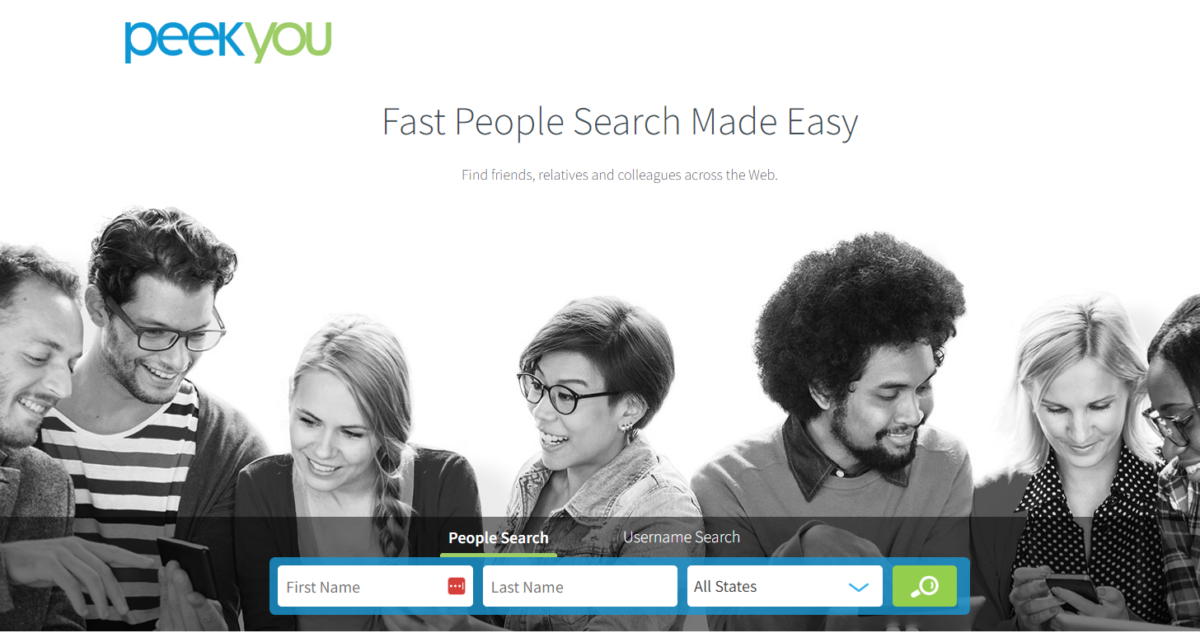 PeekYou is a free Spokeo alternative that combines social media and public records to provide you with comprehensive search results.
With its user-friendly interface, you'll be able to locate individuals through various parameters, such as names, usernames, or email addresses, making it a great tool for reconnecting with lost connections or verifying a person's online presence.
6. PeopleFinders


PeopleFinders is a top choice for contact information, addresses, criminal records, and more.
Like Spokeo, it offers background checks, reverse phone lookups, and address searches.
With its diverse range of search options, PeopleFinders is an efficient and reliable alternative to Spokeo for uncovering information about others.
Comparing Features and Services
Search Capabilities
These platforms typically provide a variety of search options, such as name, phone number, email address, and physical address searches.
Additionally, some platforms may offer features like reverse phone lookup and social media account search, making it easier for you to find the information you're seeking.
Accuracy
Accuracy is a key factor when comparing Spokeo alternatives.
While no platform can guarantee 100% accuracy, some options like Pipl and Truthfinder are known for their high accuracy rates.
To ensure you're getting reliable information, consider choosing an alternative with a reputation for providing accurate search results.
You can also read user reviews to gain insight into the experiences others have had.
Pricing
Pricing plays a significant role when selecting the right platform for you.
Spokeo alternatives come with various costs depending on the features and services offered.
Some services like Pipl offer both free and paid plans, while others might require a subscription.
To help you make an informed decision, take the time to explore each platform's pricing structure and choose the one that aligns with your budget and needs.
Free Trials
Lastly, you may want to explore any free trial offers provided by these alternatives.
Many platforms offer limited free trials that allow you to test the service before committing to a subscription.
This way, you can evaluate the accuracy and effectiveness of the platform firsthand.
Remember to verify trial durations and any potential limitations before signing up to ensure you're making the most of your trial experience.
FAQs
Are There Any Free Spokeo Alternatives?
Yes, there are free alternatives to Spokeo.
A notable option is Pipl, which is popular for finding professional, social, and contact information.
Although some features might require a subscription, you can still access valuable information without any charges.
Keep in mind that free alternatives might have limited access to certain functionalities.
How Can I Choose a Suitable Spokeo Alternative?
When considering the best alternative for your needs, think about these factors:
• User-friendly interface
• Accuracy and comprehensiveness of information
• Pricing and subscription plans
• Accessibility and availability in your country
• Specific features that cater to your particular requirements
What Are Some of The Top Spokeo Alternatives?
Some top alternatives to Spokeo include:
• TruthFinder
• Intelius
• Instant Checkmate
• BeenVerified
• Whitepages
Each platform varies in the services they provide, pricing, and available features.
Make sure to conduct thorough research and select the one that caters to your specific needs.
Is Spokeo More Accurate than Its Alternatives?
Spokeo is known for its accuracy and comprehensive data, but many of its alternatives also provide reliable information.
It is advisable to test a few platforms and compare their accuracy and results before making a decision.
Can I Use These Spokeo Alternatives for Background Checks?
Some of the alternatives mentioned, such as Intelius and TruthFinder, offer background check services.
However, it's essential to review the platform's terms of service and ensure that you're using the information responsibly and not invading anyone's privacy.
Remember to comply with regulations and laws related to background checks in your area.
Conclusion
In your search for the best Spokeo alternatives, you've undoubtedly come across a plethora of options to explore.
As you can see, several services offer similar features for conducting people searches and background checks.
Choosing the best alternative for your needs will ultimately depend on factors such as your budget, the accuracy of search results, and the specific information you need.
As you weigh your options, don't hesitate to try out a few of these services to determine which one best suits your requirements.
While these platforms can provide valuable information, it's important to use them responsibly and always comply with applicable laws and privacy regulations.
Happy searching!