Manage Flitter Review 2023
There comes a time in the career of your brand being on Twitter where you realise that you might need a little bit of outside help, and it's okay to admit defeat and accept this.
There is nothing wrong with bringing in a company from the outside to help you – you've just got to make sure that they have your back, and they aren't about to take advantage of you.
Let's review one company specifically, and determine whether they are worth your time or not.
What is Manage Flitter?
Manage Flitter is a company that claims to be able to help you with your Twitter growth effortlessly, without getting you in trouble with Twitter in the process.
However, we don't think that they can achieve this anymore, and we think that if you use them, you are going to get in trouble with Twitter. The sad news is that they were once a great choice, but everything must come to an end and we believe that their rein has more or less.
Manage Flitter Features
Manage Flitter claimed that they could help you manage more than one Twitter profile at the same time, and they said that they could do this really easily.
They also talked about how they could help you view and track your analytics, meaning that they could figure out what was working really well for your Twitter growth, and what wasn't.
They even claimed to have features that could help you schedule tweets ahead of time, so that you didn't have to worry about them anymore.
Manage Flitter Pricing
When it came to Manage Flitter's pricing, it was all about how much you had in the budget. They did have a free option, where they could help you manage one Twitter profile, and they also claimed to offer account cleanup with this, but of course you could expect limited growth features from their free option.
Their pro package could help you manage more than one account at the same time, and cost between $12 and $189 for up to 50 accounts. Their business package cost between $119 and $749 for up to 50 accounts, so they did get quite expensive with their other packages.
How Did Manage Flitter Do in Tests?
We put Manage Flitter to the test back in the day to determine whether they were safe to use, and the writing was on the wall even back then.
We registered for their basic package and it was obvious that they were violating Twitter's terms and conditions, meaning that it wasn't going to be long before Twitter came along and said that what they were doing wasn't good.
They were helpful to an extent but we could tell that their features weren't going to be sustainable and help our Twitter growth over a long period of time.
What About Their Team?
One last thing to think about with a company like Manage Flitter is their team information. How much information do they have on their website about the team that is supposed to be behind their features? Well, we've got to say that it's not a lot.
They kept everything pretty much under wraps from the beginning, meaning that it was notoriously difficult for you to find out anything meaningful about the people behind their services. This means that they weren't prepared to be upfront and honest with their customers initially, which was cause for concern.
Reviews of Manageflitter Alternatives
Up until early 2019, Manageflitter was a go-to Twitter growth company that provided its customers with comprehensive engagement features.
However, Twitter then requested that it stop performing these types of tasks due to the fact that they were in violation of the terms and conditions. As a result, they are still offering some of their features, but not all of them. This is why it's a good idea to have some alternative options up your sleeve.
You don't want to put all of your eggs in one basket only for the basket to blow up. Let's take a look at legitimate Manageflitter alternatives you can try.
First Look
"There's a lot to be said for a company like Twesocial that still has some of the old-school features you never see anymore. I love that they still choose to assign a personal account manager – its this level of accountability that keeps me coming back."
2. Second Best in General: Tweeteev
"Tweeteev is one of those companies that's been around for a while, yet is so underrated that most people don't know it's even there. Once I stumbled across it, I couldn't get enough. Their affordable prices and amazing features make all the difference for my Twitter engagement."
3. Best For Saving You Money: Jarvee
"I know just how important it is to find a Twitter growth service that can fit within a budget – my margins are razor-thin, so this is important to me too. Jarvee understands that its customers have all different types of budgets, and accommodates for this."
4. Best for Profile Protection: TweetFull
"TweetFull has been around since the beginning of time. I've always come back to TweetFull – even when I found another company I thought I liked better – because I know that their services aren't going to fail me."
"You know you've found a good company for Twitter when you can compare it to FollowingLike for Instagram. I love using both because they are so similar that I can implement my engagement strategy across both channels, and they understand my needs."
6. Best for Diversity: UseViral
"I have found that UseViral is easily one of the best options for my Twitter growth, because they let me network, which is something that I really struggle with."
"One of the things that I love the most about SidesMedia is that I can trust them. I have a high standard for my Twitter growth, and I have said no to a lot of companies out there because I didn't feel like I could trust them."
Manageflitter Alternatives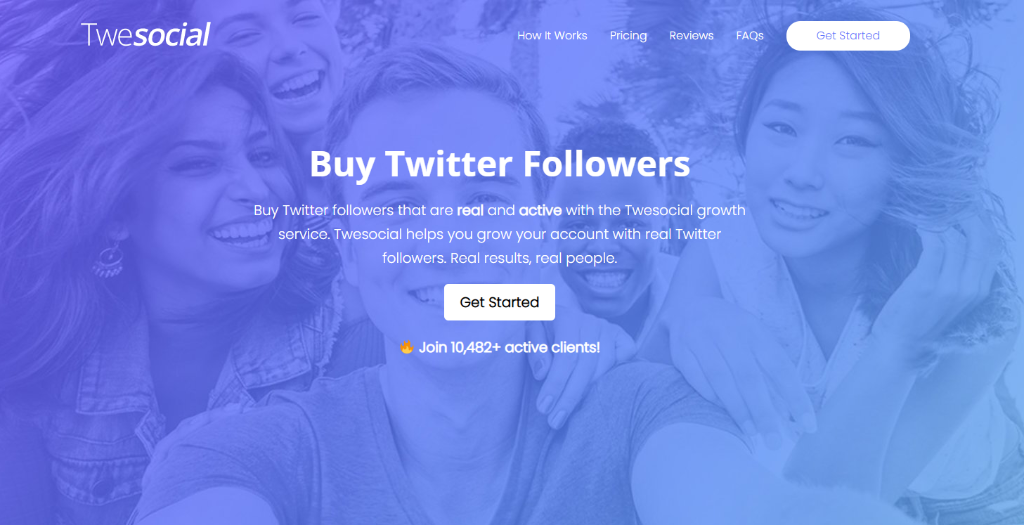 Twesocial is just one of those companies that easily stands out from a crowd for their accountability, transparency, and awesome price points. We love that they've gone old-school and decided to keep their personal account managers on.
This personal touch is the reason why Twesocial is at the top of our list. We also love that they're big fans of using real, active followers to grow their clients' accounts – there's no fake engagement in sight. Twesocial is ideal if you're serious about your Twitter growth and will only settle for the best.
2. Second Best in General: Tweeteev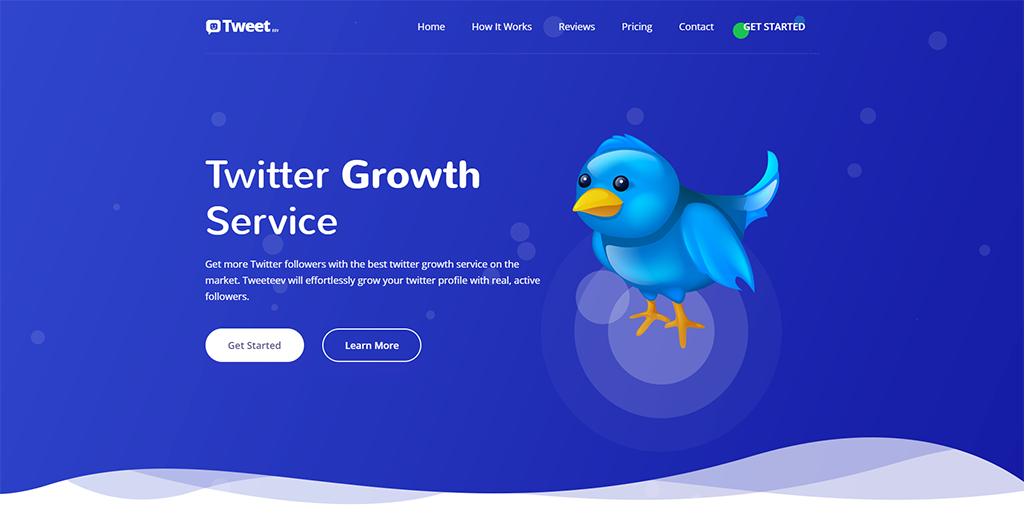 In our review of Tweeteev, you'll find that they've got all the features you'll need to grow a successful Twitter profile. Just like Twesocial, they promise that they don't use fake engagement – and they also make sure to keep their price points nice and affordable, too.
These guys don't beat around the bush when it comes to their customers' engagement – they want the entire experience to be effortless and smooth.
3. Best for Saving You Money: Jarvee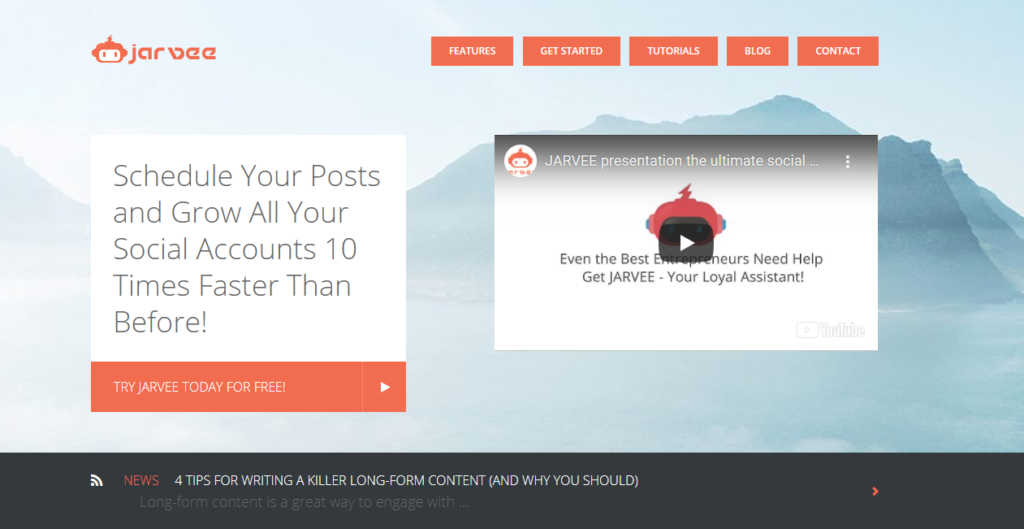 If your margins are pretty tight and you don't have a lot of wriggle room when it comes to what you spend on your social media marketing, it's a good idea to opt for something like Jarvee. Jarvee has been here since the start and knows what it's like to not have a lot of money to work with.
This is why they're dedicated to offering real, effective features for your Twitter growth at competitive price points. You can even customize their features through their interactive dashboard that can be accessed from your desktop.
4. Best for Profile Protection: TweetFull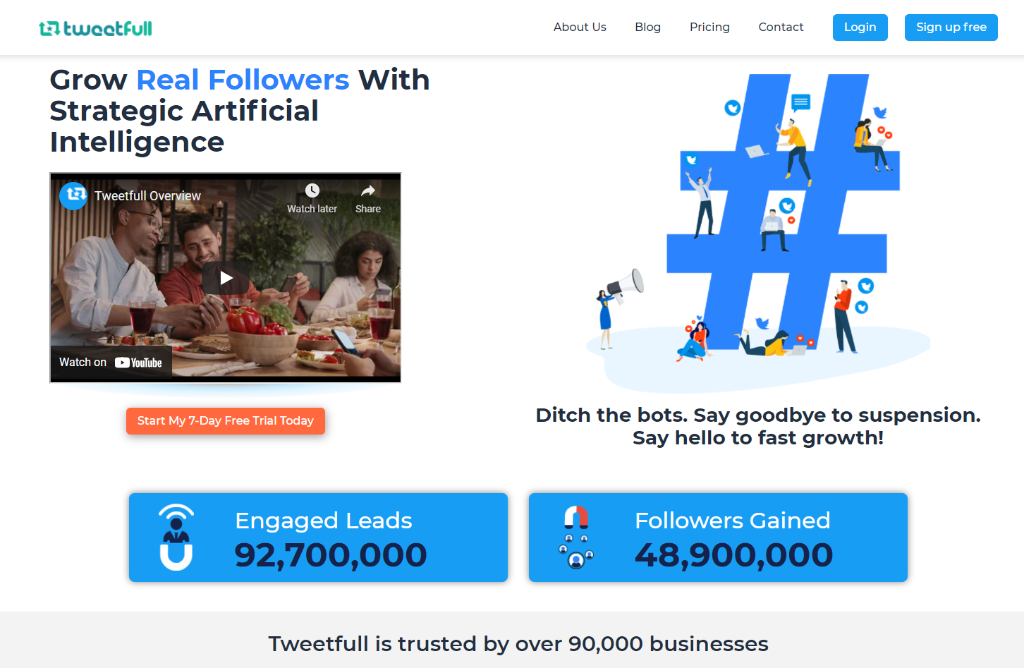 If you've already heard about Jarvee, then there's a good chance that you've heard about TweetFull too. Our review revealed that as well as having a lot of similarities, they've got a few differences too.
These include having a dashboard that can be downloaded to your desktop and used with Mac, Windows, and Linux. Jarvee can only be matched with Windows.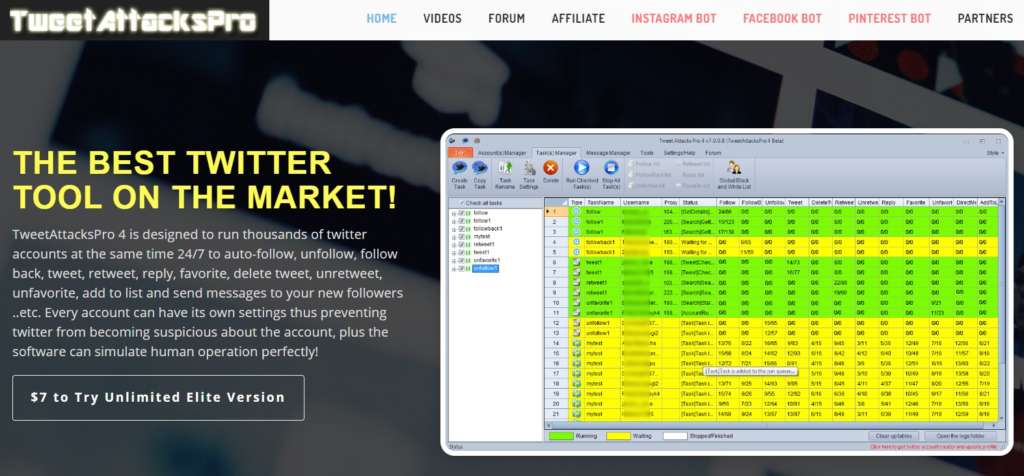 When we reviewed Tweet Attacks Pro, we realized that they're very similar to Followinglike, an Instagram growth service.
Both of these guys have sophisticated software and know that a lot of brands these days have more than one Twitter profile. They allow for this and streamline everything, so it's all in one easy to access place.
6. Best for Diversity: UseViral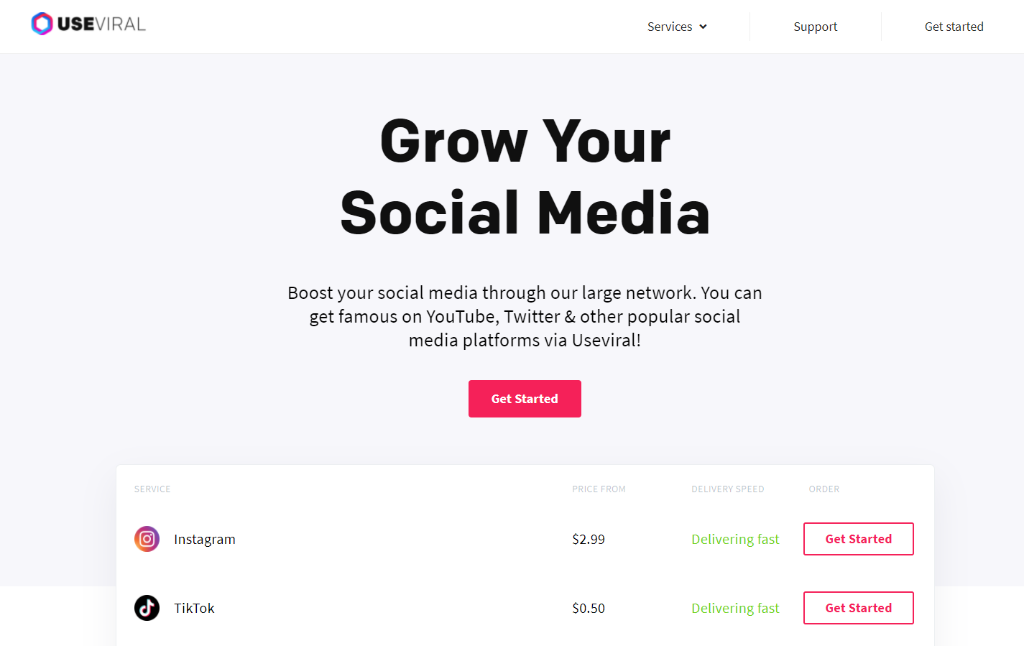 If you are looking for a great Manage Flitter alternative that is going to take care of the networking side of things for your Twitter profile, then you definitely need to see what's going on with UseViral.
This is the type of Twitter growth service that wants to see you do really well in a number of different ways, and one of these ways is by making sure that you've got enough people who are promoting your content out there on the internet.
They know that creating a network around your features is really hard, and they know that if you try to do all of this yourself, you can easily get overwhelmed by not knowing where to look for the right connections. We obviously love that UseViral can help you with this, and think that they have a lot going for them beyond Twitter as well.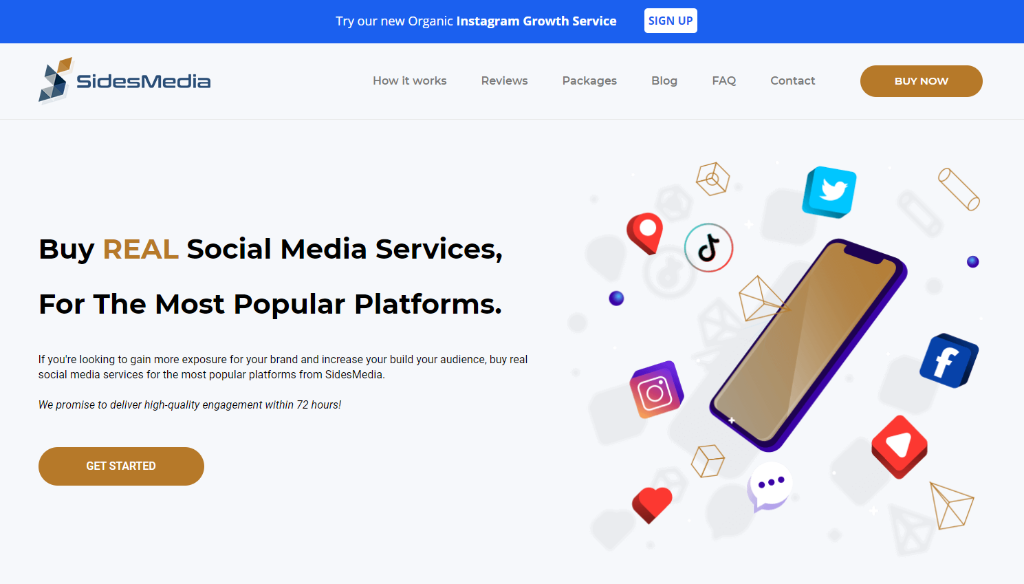 You heard it from the review above – SidesMedia is one of those companies that you can basically trust with your life when it comes to your Twitter growth.
They take this side of things really seriously because they know that the vast majority of companies out there aren't, and it's so hard to find growth services that believe in your vision for your Twitter profiles.
We also think that they are pretty good at delivering their services to you when you need them, and they have awesome pricing as well, so you know that they are going to take care of your Twitter growth and help you manage it successfully no matter what. Keep these guys on the book if you want to keep doing well in the future.
Our Review Process
When we review the companies that feature on this list as viable ManageFlitter alternatives, we make sure that each and every one of them is worth it.
We review 132 Twitter growth companies and 230 customer testimonials to make sure that they are the best you're going to get. This way, you can trust them with your engagement and free up your schedule for other things.