Instagram allows you to discard unsaved drafts if you change your mind. One of the most useful features of Instagram for regular users is the option to save drafts of future posts for later use.
Having this available makes it much easier to work on photographs, create captions, and plan ahead for postings.
Once you have several drafts, you may decide that you no longer wish to publish any of them to your newsfeed.
You can delete individual drafts or all drafts at once to clean up your file and eliminate anything you didn't intend to preserve.
Here is how to delete Instagram drafts.
What Are Instagram Drafts?
Instagram has a unique tool called a draft for users who want to save posts for later editing and publishing. Users can keep drafts of their posts as they work on them.
In this manner, they can keep the posts safe from deletion without making them publicly available online.
Sometimes Instagram users spend hours perfecting their filters and captions in the hopes of going viral with their photographs.
Some designers may choose to put off making all the necessary changes at once due to the mental strain involved.
For example, you can take images of a dish, tweak them, save them, and then publish them with the appropriate tags.
As a whole, this function allows you more freedom of action. It's a great way to keep track of content drafts and draft versions.
The good news is that working with drafts is simple, especially if you already know what you're doing.
How To Delete Instagram Drafts
If you've saved many drafts, it might be time to delete some of them. Getting rid of your Instagram drafts is as easy as following the instructions below.
Open the app and click the plus sign. To see the media you have been saving, select the Drafts menu.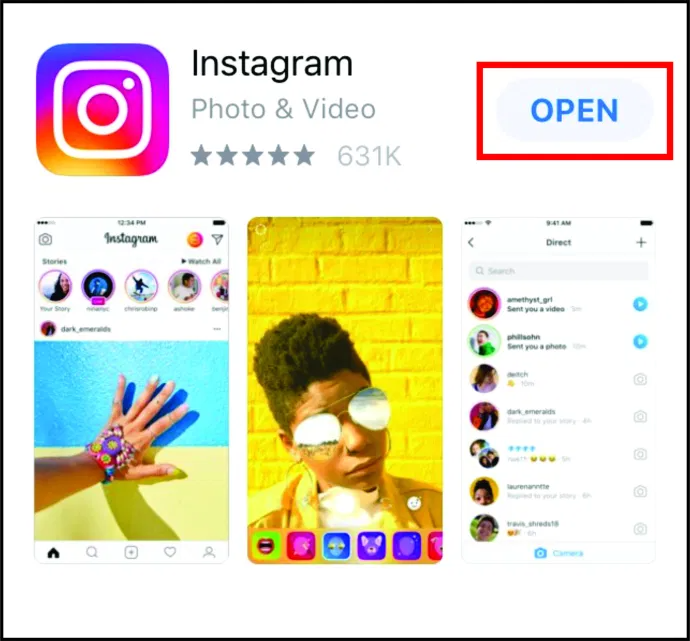 Select the Settings icon. Now, choose the drafts you want to get rid of and click the pencil button in the upper right.
Select "Discard" when requested after tapping the appropriate checkbox at the top.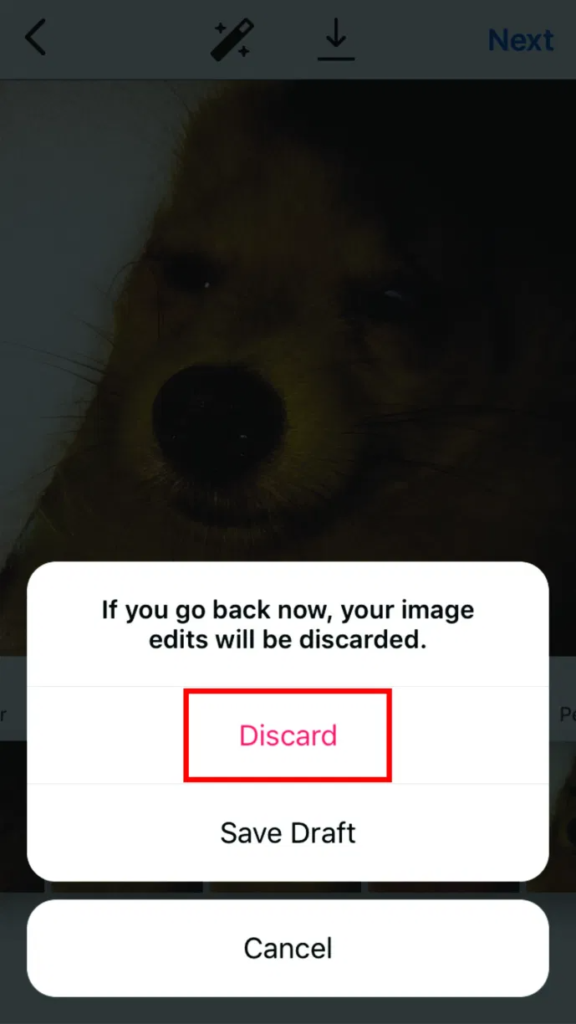 And that's about it. The photo or video draft that you selected will be deleted.
How To Save Drafts On Instagram
Instagram's draft mode is a great place to keep work-in-progress photos. You can make changes to any media file, save the revised file, and return it to it at a later time.
Select the files you want to upload once the program has been started and the Post Photo option has been chosen.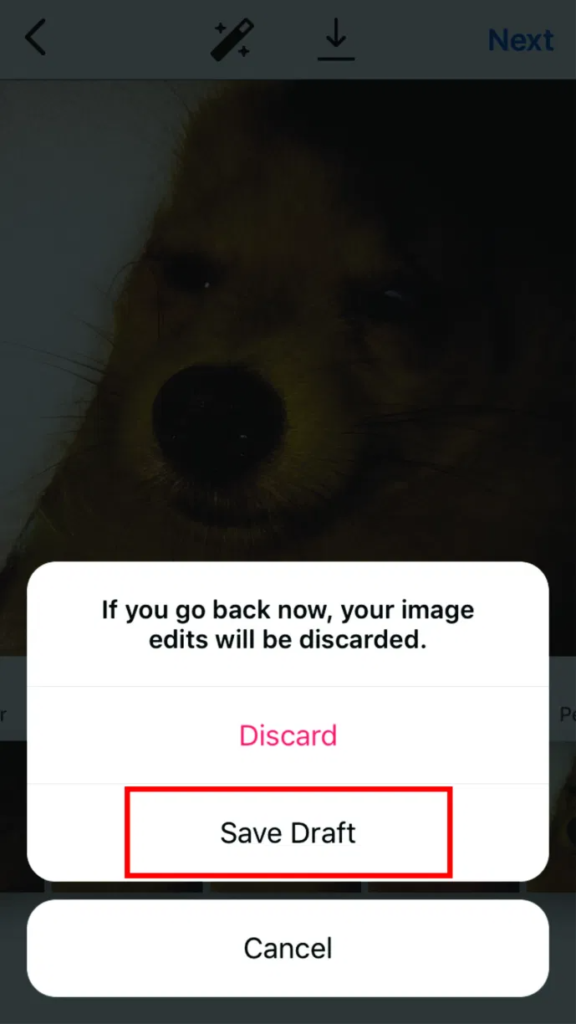 After finalizing the post's edits, you can either "Save As Draft" or "Discard." If you select the former, your edited content will be saved alongside your drafts in the gallery.
It's important to note that the application will only store an amended version of a draft post. If you don't make any changes to your photo, you won't be able to save a draft.
However, what if your draft gallery turns unnecessary, or if you want to remove some posts? How to delete Instagram drafts is explained above.
What Can Users Do With Instagram Drafts?
Instagram drafts allow users to save drafts of posts, including media and text. As well as the best part?
Users need not install any other software to plan, make changes, or save their work.
You can simply upload, edit, and store your photos as drafts within the Instagram app before publishing them.
Instagram makes it simple to save, find, and discard drafts.
Advantages Of Instagram Drafts
Before Instagram finally added Drafts in 2016, it was one of the most requested features. It was a universal desire to be able to schedule posts in advance for later publication.
Saving as a draft is helpful if you don't want to pay for a social media management platform.
Instagrammers who maintain numerous profiles or who must publish posts at specific times for various reasons may appreciate the draft feature.
Preparing a high-quality Instagram post takes some effort. You want to add filters, intelligently caption your photos, tag locations, and more.
Instagram drafts are a lifesaver when you need to publish but don't have the time to get everything done at once.
What Are The Downsides To Instagram Drafts?
Drafts have many advantages, but some drawbacks should be mentioned. You can, for starters, choose to tweak your shot and then save it before you upload it.
However, it might be time-consuming to rewrite the description or add a location, especially for firms that want to share numerous posts as promotional campaigns.
Second, while you can save time by preparing your content in advance, you will still have to upload it manually.
Nonetheless, the best part about scheduling your Instagram posts is that you can set it and leave it.
Final Thoughts
With the information provided here, you should be able to delete Instagram drafts without any problems.
Tap the plus sign (+) to remove a draft from your Instagram account permanently.
Then, from the "Creator Page," select "Drafts," and follow that with "Manage" and "Edit" in quick succession.
Select the post you want to delete from your drafts list, tap "Done," and then select "Discard posts" to complete the deletion.
Drafts are an excellent feature of social media, and it really helps content creators.
Sometimes drafts can be less useful as it requires you to open them up and post manually. Instead, scheduling a post is more useful.