Over the past few years, businesses worldwide have witnessed a significant shift in priorities, with cyberattacks being one of the major concerns.
Experts estimated that the total cost of cybercrime would reach $8 trillion (with a T, not a B) this year.
No doubt, cybersecurity is top of mind for industry leaders.
Moreover, cybercriminals are also becoming increasingly sophisticated, making mitigating those threats difficult.
In fact, this is one of the main reasons why more and more businesses are falling prey to it.
As a result, it's important for businesses to increase their investments in cybersecurity measures.
However, we've compiled more than 17 cybersecurity spending statistics for 2023 to give you a better idea of how much you should spend on cybersecurity.
These will help you to understand the market better. So, let's get started!
Key Statistics
Cybersecurity spending globally is expected to reach $219 billion in 2023.
The United States is the largest geographic region for cybersecurity spending in 2023.
China ranked first, with a CAGR of 18.8%, regarding cybersecurity spending from 2021 to 2026.
Businesses spent around 9.9% of their IT budgets on cybersecurity in 2022.
Around 47% of small businesses have zero budget for cybersecurity.
The average salary of a cybersecurity analyst is about $5982.03 per year.
53% of businesses feel they have wasted over half of their cybersecurity budget.
General Cybersecurity Spending Statistics in 2023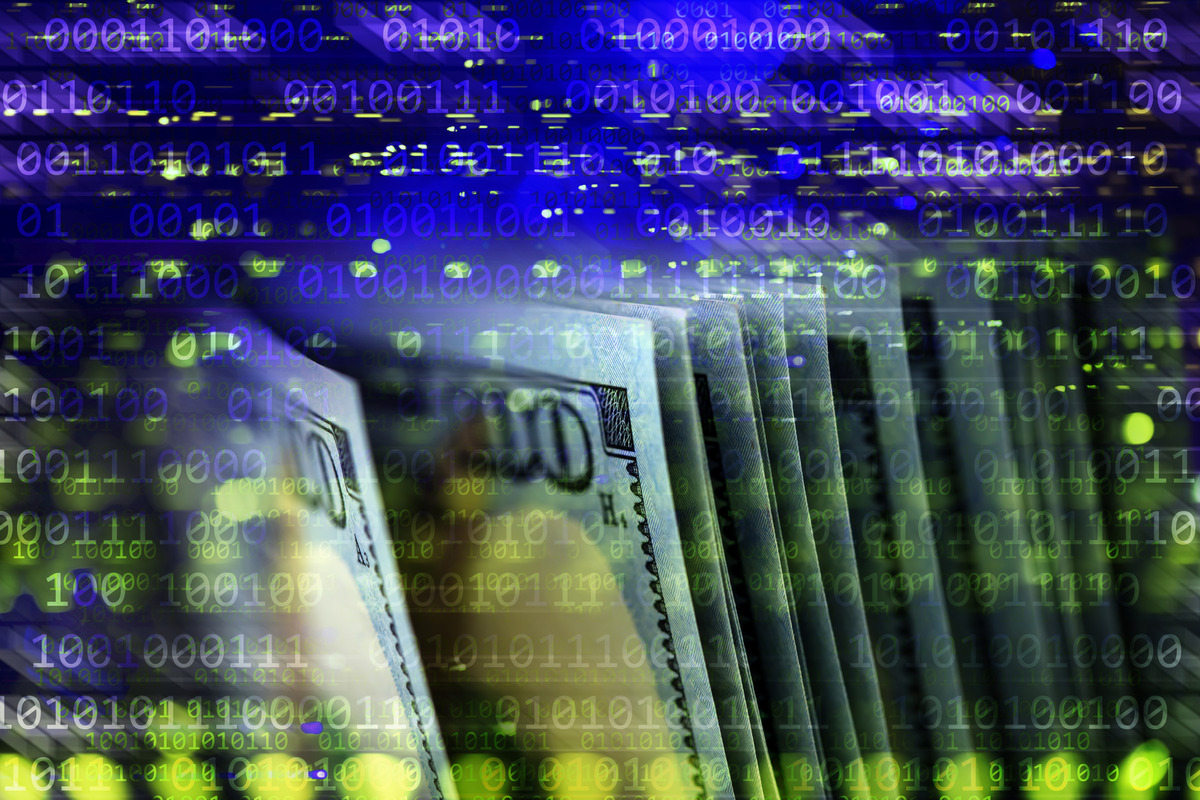 1. Cybersecurity Spending Globally Is Expected to Reach $219 Billion in 2023.
According to the Worldwide Security Spending Guide by the International Data Corporation, global spending on cybersecurity solutions and services is expected to reach around $219 billion this year.
It represents a growth rate of 12.1% compared to the last year, 2022.
The report reveals that investments in cybersecurity software, hardware, and services will also increase and reach $300 billion by 2026.
These statistics highlight that both individuals and businesses are taking precautions to tackle the problem of cyberattacks.
(Source: IDC)
2. Banking Sector Made the Largest Investments in World Cybersecurity.
The latest cybersecurity spending stats state that a significant investment in cybersecurity products and services in 2023 came from the Banking sector, followed by Discrete Manufacturing, Federal/Central Government, and Professional Services.
Banks and discrete manufacturers allocate their investments evenly among these sectors between services and software.
The Federal/Central Government allocates most of its investments to services, while Professional Services prioritize software investments.
These four industries collectively contributed approximately one-third of the total cybersecurity spending in 2023.
You can expect to see an increase in the spending rates in the upcoming years.
(Source: IDC)
3. The United States Will Be the Largest Geographic Region for Cybersecurity Spending in 2023.
Like every year, the United States is currently the largest geographic region for cybersecurity spending.
Moreover, Professional Services and Discrete Manufacturing are the leading industries for such spending within the US.
These sectors have recognized the importance of investing in cybersecurity measures.
The United States is closely followed by Western Europe, which is currently the second-largest region regarding cybersecurity spending.
Within this region, the Banking and Discrete Manufacturing sectors took the lead in allocating their investments toward cybersecurity measures.
Moreover, the Asia/Pacific region also saw a significant investment in cybersecurity this year.
(Source: IDC)
4. China Ranked First, with A CAGR of 18.8%, Regarding Cybersecurity Spending from 2021 to 2026.
Regarding cybersecurity spending rates, China ranked first from 2021 to 2023, with a 5-year Compound Annual Growth Rate (CAGR) of about 18.8%.
It shows China's commitment to strengthening its cybersecurity measures and protecting its infrastructure against cyberattacks.
On the other hand, the total cybersecurity spending will continue to grow at a steady rate of 10% from 2021 to 2026 in Europe.
Moreover, services will remain the largest component of this spending. It might be because organizations are more concerned about services.
(Source: IDC)
Cybersecurity Spending Stats: Budget
5. Businesses Spent Around 9.9% of Their IT Budgets on Cybersecurity in 2022.
As of 2022, businesses around the world allocated 9.9% of their IT budgets toward cybersecurity.
It is also found that healthcare, technology, and businesses (including insurance) stand out as the leading sectors in terms of cybersecurity spending.
However, retail, education, and manufacturing sectors are still dedicating a relatively less portion of their budget to cybersecurity.
These statistics highlight the varying priorities within different sectors when it comes to protecting their digital infrastructure.
While industries like healthcare, technology, and business services know the importance of cybersecurity, retail, education, and manufacturing sectors are lagging in investing in robust cybersecurity measures.
(Source: Venture Beat)
6. Nearly 73% of Businesses Worldwide Plan to Increase Their Cybersecurity Spending.
A significant portion of organizations worldwide (73%, to be precise) plan to increase their cybersecurity spending in 2023.
So that they will be able to boost their defenses against any potential cyberattack in the future.
The trend reveals that businesses nowadays realize the importance of strong security measures.
The decision to increase cybersecurity spending further states that organizations are proactively enhancing their cybersecurity and protecting their valuable digital assets from potential attacks.
Moreover, it protects their intellectual property, sensitive data, and overall digital infrastructure.
(Source: Fastly)
7. Around 47% of Small Businesses Have Zero Budget for Cybersecurity.
A survey conducted towards the end of 2021 revealed a crazy trend in cybersecurity spending, especially among small businesses.
It highlighted that nearly half (47%) of the businesses with less than 50 employees had zero budget for cybersecurity.
It indicates that they are more vulnerable to cyberattacks and breaches.
However, with the increase in the size of a business, the proportion of businesses lacking cybersecurity budgets decreases.
For instance, the survey showed that 35% of the companies with 50 to 249 employees had no budget for cybersecurity.
Moreover, the figure dropped to only 18% for businesses with more than 250 employees.
These cybersecurity spending stats highlight that larger companies realize the importance of cybersecurity and are more likely to have a budget to protect their digital assets.
That might be because they are more aware of cyberattack risks and are willing to invest in cybersecurity measures.
(Source: Insight)
8. Only 22% of Small Businesses Increased Their Budget for Cybersecurity in 2021.
According to a study conducted in 2021, around 67% of small and medium-sized businesses maintained their cybersecurity spending at the same level as they did in 2020.
The stat reveals that most small businesses are satisfied with the budget they spent in 2020 and are likely to keep investing in the same account.
However, 22% of them believed that they invested less in cybersecurity in 2020, and that's why they increased their budget for cybersecurity in 2021.
Moreover, a small business, on average, allocates around 5% of its IT budget toward cybersecurity.
It highlights that SMBs still haven't understood the importance of cybersecurity.
(Source: PennyRile Technology)
Cybersecurity Spending Stats: Salary for Professionals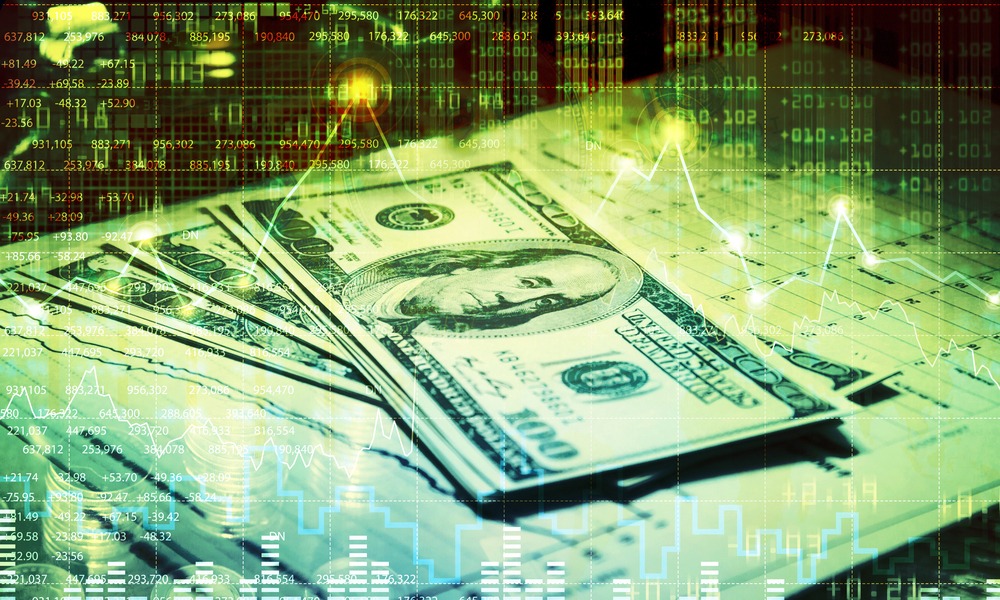 9. The Average Salary of A Cybersecurity Analyst Is About $5982.03 per Year.
A security analyst plays an important role in protecting a business's digital infrastructure against potential cyber threats.
They have specialized knowledge and skills to find out vulnerabilities, analyze security risks, and develop strategies to diminish them.
These professionals also identify potential weaknesses and recommend appropriate security measures.
Moreover, a company compensates security analysts for their work accordingly.
In fact, on average, they earn approximately $5,982.03 a year, which is quite appropriate. It indicates the value they bring to a company in maintaining a secured digital space.
(Source: KnowledgeHut)
10. A Cybersecurity Engineer Earns Around $8339.22 a Year.
Like a security analyst, a security engineer also plays an important role in cybersecurity.
These professionals help design, implement, and maintain security systems that protect an organization's digital assets.
Moreover, they understand security technologies and protocols that ensure sensitive information's confidentiality.
Apart from that, a security engineer is responsible for identifying vulnerabilities and finding various solutions to control cyberattacks.
Although the salary of a security engineer may vary depending on many factors like experience, industry, qualification, and location, they, on average, get around $8,339.22 annually.
(Source: KnowledgeHut)
11. The Average Salary of A Cybersecurity Architect Is Around $25978.35 Annually.
When it comes to cybersecurity, a security architect acts like a pillar of protection against all threats in the digital space.
These professionals have significant earning potential with their experience, expertise, and skill.
In fact, the annual salary has reached $25978.35, which is quite impressive.
Speaking of responsibilities, a security architect does some crucial tasks.
They design and implement cybersecurity systems, develop strategies to counter all online threats, and ensure that the organization's sensitive information remains protected.
So they are compensated wisely.
(Source: KnowledgeHut)
12. On Average, a Cybersecurity Administrator Earns Around $6334.85 Annually.
The role of a security administrator in an organization is indispensable.
They are entrusted with the responsibility of implementing and maintaining security protocols and monitoring network activity.
Not just that, these professionals also have the responsibility of responding to any cyber threats.
Moreover, a security administrator ensures that all an organization's data is secure from cyber attackers.
And while the importance of their work can't be ignored, they are somewhat compensated with an average salary of $6334.85 per annum.
(Source: KnowledgeHut)
Other Cybersecurity Spending Statistics
13. The Prices of Cybersecurity Insurance Increased by 96% in The Third Quarter of 2021.
Cybersecurity insurance prices in the United States saw an increase of 96%, the most significant increase since 2015, in the third quarter of 2021.
A World Economic Forum report confirmed these cybersecurity spending stats.
Additionally, the increase in cyber insurance prices represented a 204% year-over-year rise.
At the same time, the premiums of cyber insurance have experienced a significant increase of 33.5% in the year 2020 alone.
Moreover, the coverage of such policies has been curtailed.
As a result, leading insurers rely on reinsurance more. It indicates the growing interest among executives to have insurance.
(Source: Www3)
14. Around 50% of Large Enterprises with 10,000 or More Employees Spend Over $1 Million Annually on Cybersecurity.
You can't overlook the importance of cybersecurity measures for an organization in today's digital world.
In fact, with the increasing threats and consequences of cyberattacks, many large organizations have started investing heavily in cybersecurity.
So much so, a recent study on cybersecurity spending stats reveals that half of the enterprises with over 10,000 employees are investing $1 million or more each year for cybersecurity purposes.
Moreover, we can expect to see an increase in cybersecurity investment in the upcoming years as well.
(Source: Cisco)
15. Only 7% of Larger Enterprises Spend Less than $250,000 Annually on Security.
Despite being one of the most important things for the well-being of an organization, some still spend less on cybersecurity.
Among all the large enterprises, a mere 7% dare to take risks and invest less than $250,000 per year in cybersecurity.
However, they optimize their cybersecurity defenses with a strategic approach.
Meanwhile, 43% of large organizations find themselves in a middle ground, investing between $250,000 and $999,999 in cybersecurity annually.
These enterprises recognize the importance of cybersecurity but are very careful with their spending.
(Source: Cisco)
16. 50% of Cybersecurity Budgets in 2020 Were Allocated to Security Services.
Forrester has labeled 2019 as the "year of the security service," emphasizing the significant shift in budget allocation within the cybersecurity domain.
It indicated a fourfold increase in investment in cybersecurity services, surpassing all other investment areas.
This trend started a few years back in 2018.
According to another report, security services, in 2020, accounted for 50% of the budget on cybersecurity.
In fact, the top three investment categories in 2019 were security services at $64.2 billion, followed by infrastructure protection at $15.3 billion, and network security equipment at $13.2 billion.
(Source: Gartner)
17. 53% of Businesses Feel They Have Wasted Over Half of Their Cybersecurity Budget.
During the RSA Conference in June 2022, a survey was conducted to gain insights into the major challenges faced by security operations.
The survey results showed that around 53% of the businesses believed they had wasted half of their cybersecurity budget.
That's not all, and they also revealed that despite investing in cybersecurity, they could not address any cyber threat effectively.
These cybersecurity statistics highlight a disconnect between the amount invested in cybersecurity and the ability to overcome such risks.
In fact, these enterprises struggle to remediate any threat adequately, which also raises questions about the efficacy of such security measures.
(Source: Security On Screen)
18. On Average, Around 3 to 6% of The It Budget Should Be Allocated to Cybersecurity.
Generally, an organization should allocate 3-6% of its total IT budget toward security measures.
Moreover, if a business considers compliance spending as part of security, it should allocate-6% of its IT budget.
Also, they should add another 2% if business continuity expenses are taken.
As a result, a business should allocate 10-14% of its total IT budget to security-related expenditures.
That way, an entity could recognize cyber threats and keep its valuable assets and data protected.
It shows how significant it is for an organization to invest in cybersecurity.
(Source: Netsurion)
FAQs
How Much Will Be Spent on Cybersecurity in 2025?
It is estimated that small and medium-sized businesses (SMBs) will spend $29.8 billion on managed security services in 2025.
However, they were forecasted to spend $90 billion on cybersecurity.
That's $33 billion up from $57 billion in 2020.
How Much Does Google Spend on Security?
Google has announced its commitment to strengthen cybersecurity by investing over $10 billion within five years.
Apart from that, the tech giant also pledged to provide training to 100,000 individuals in the United States in technical fields such as data analytics, and IT support via its Career Certificate program.
How Much Does Apple Spend on Security?
Apple spends around $700,000 yearly on security to protect Tim Cook, the company's new CEO.
Apple, a company worth $ 700 billion, considers Mr. Tim Cook's personal safety the most important thing, which makes sense why he invested a huge amount in "home and personal security."
Conclusion
Cybercrime is a serious threat that needs to be taken care of.
Businesses around the world have understood this and continued to adopt various security measures to avoid such threats.
In this article, we've pointed out some of the important cybersecurity spending statistics for 2023.
It indicated a global commitment to modify digital defenses.
Sources