There are approximately eight billion people in the world.
Nearly four and a half billion of those people are online.
The internet is a fantastic place to meet people, share information, and even learn new information.
However, the sheer number of websites is also an issue! It's impossible to put an exact figure on how many websites exist, more are created daily but just as many can be closed.
What is certain is that there are over one billion websites across the globe.
It's estimated that 82% of the websites are active.
The problem for all these websites is keeping viewers on the page.
Internet users will generally switch between pages while trying to find the best answer for their issue.
Developers need to know what is the average time spent on a website, how much time is spent on their pages, and how to improve it.
What Is The Average Time Spent On A Website in 2023?
What is the average time spent on a website?
It's between 45-54 seconds!
That's barely enough time to read the first paragraph or share the information they need.
Of course, this time will vary depending on specific industries and what the website is offering.
For example, visitors to YouTube spend, on average, 29 minutes and 37 seconds per user per visit!
There are several factors that make the difference between a short visit and a longer, more beneficial website visit.
If you want people to stay on your site you need to know what persuades them to stay:
First Impressions
First impressions have always counted and this also applies to websites.
Recent studies have shown that a first impression of any website will be completed in less than a second! That's how little time you have to persuade someone to stay.
To create the right impression you'll need a site optimized for the viewing device.
As more people are viewing via mobile devices it's important that your site is mobile ready. An estimated 68.1% of users view via a mobile device.
Visitors need to instantly feel comfortable or they will move onto another site.
Videos & Images
YouTube enjoys far longer average visits than websites in general.
Much of this is because the content is video-based and there is a lot of it.
In other words, people are certain to find something that appeals.
Having a video or an image load as soon as a visitor arrives on your page will help to keep them interested and on your page.
Simplicity
This links to first impressions. Simple pages allow the user to see the information they are seeking.
That will encourage them to stay and read.
Complicated websites are instantly daunting and are likely to feel crowded.
That makes it harder work and visitors will quickly go elsewhere.
Loading Speed
Perhaps the most important factor in getting people to stay on your site is the load speed.
In the modern digital age people are accustomed to pages loading instantly. If it takes more than a few seconds they will move on.
Page speeds are affected by several factors, such as your host and the number of images and information on the page.
That's why it's important to find a balance between when to use images and videos, allowing you to maximize load speed.
Industry Specific Average Website Times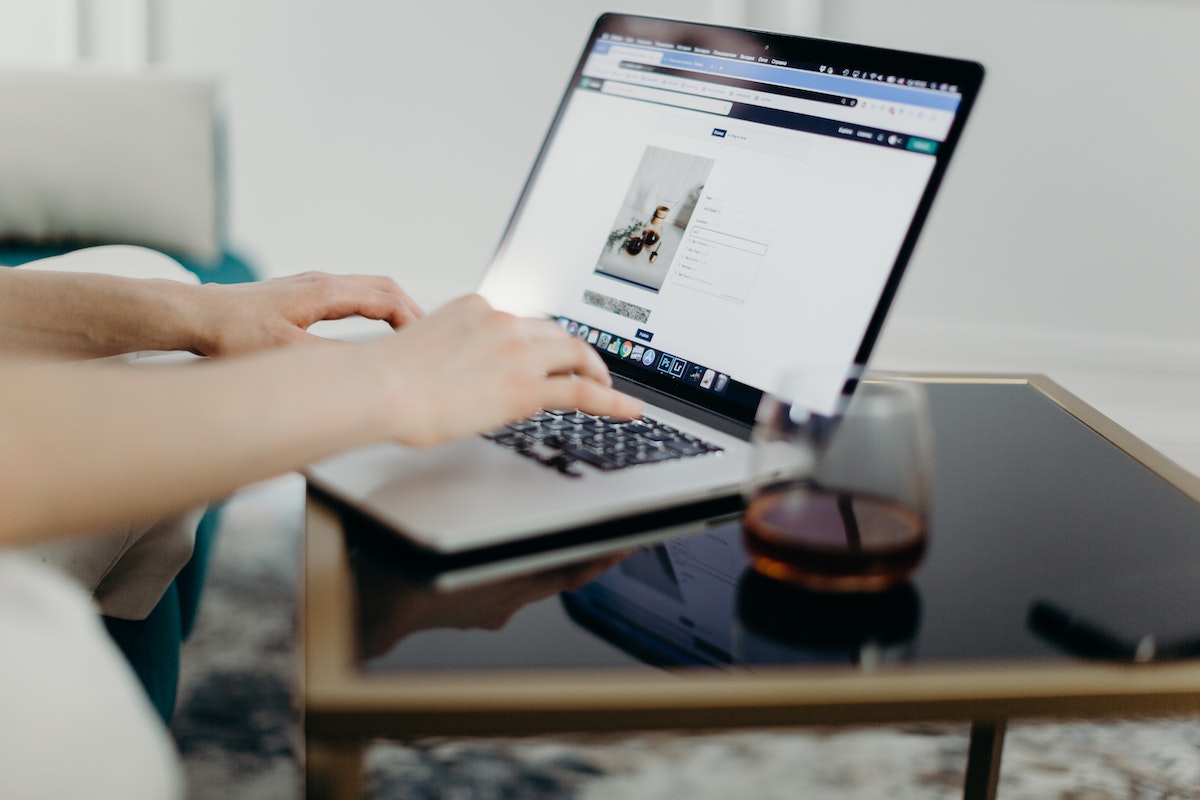 The industry you're operating in will affect the average duration of visitors to your webpage.
It's important to know these as you'll want to exceed the average.
Doing so will confirm that your website is doing something right:
Automotive
The average user will be on an automotive site for just 59 seconds, that's not long enough to complete an order.
B2B
Visitors on B2B sites are more likely to be interested in what the site has to say. They'll stay an average of 82 seconds! That's the best of any industry.
Beauty
People looking for beauty products and tips spend an average of 50 seconds on a site.
Consumer Electronics
Energy
Energy sites win the title for shortest average stay. Visitors stay just 44 seconds.
Financial Services
Impressively, visitors to financial services websites will spend as long as 54 seconds visiting one page.
Groceries
The grocery industry ties with energy for the lowest average time on site. Again, just 44 seconds.
Luxury Goods
Users will spend an average of 50 seconds on a luxury product site. That's how long it takes someone to decide if it is truly luxury or not.
Telecommunications
The average visitor will be on a telecommunications site for 50 seconds, the same as a visit to a luxury site.
Travel
You would think visitors would spend the longest time on travel sites as they plan vacations. However, the average site visit is just 60 seconds.
How To Monitor Time On Pages
There are plenty of tools available to help you monitor your website, assess visitor numbers, look at the average time spent on a website, and even check your bounce rates.
One of the most popular is Google Analytics.
However, while this product is easy to use, it shows the facts regarding your site but won't help you understand why.
Google Analytics is a great starting point. Once you've mastered it you'll want to add in behavioral analytic tools, such as heat maps.
Google Analytics tells you how many people have visited each of your webpages, how long they have stayed on the page, and whether they have moved to other pages on your site or not.
It can even tell you how many e-commerce transactions have been completed.
The app also gives you bounce rates. This refers to when a visitor comes to your webpage and leaves again.
The visit can last a few seconds or a few hours.
It's a bounce because the visitor didn't take any further action as a result of being on your page.
Ideally, you want visitors to click on an internal link, get extra information, and ultimately purchase whatever you're selling.
It's advisable to have low bounce rates, which means keeping the bounce rate below 50%, ideally closer to 25%.
If your bounce rate is high then you need to look at your webpage, it's not encouraging people to stay.
Using Google Analytics regularly means you'll be able to see how people's habits change when you make changes to the site.
It can help you to make the right changes, keeping people on the site for longer.
Heat maps are a useful extra as they will show you the average scroll for visitors.
This will help you understand whether they are viewing all of the page or just part of it. It can help you identify and fix issues.
You can also get click heatmaps which will show you where visitors click most on your site.
Improving The Time Spent On Your Website
One thing should now be obvious. If you want your website to do well you're going to need to extend the average time visitors spend on your site.
There are several things you can do to encourage people to stay.
Load Time
Increase the speed at which your webpages load. You'll need to remove unnecessary clutter and carefully choose which pictures and videos should be utilized.
The faster a page loads the more likely it is people will look at what you have to offer.
In fact, recent studies suggest that bounce rates can be dropped by as much as 6% if your page loads faster.
Mobile Friendly
As mentioned, over 68% of site visits are done from mobile devices. That means your site must appear correctly optimized for any size screen.
The process should be automatic, not interfere with loading time, and still maintain the appeal of your site.
Don't just make it mobile friendly, test the site to make sure it does appear correctly on different devices.
Neutral Colors
There are times when bright and bold colors are essential.
For example, the new Barbie movie website uses plenty of bright pink. It's appropriate and expected for the site.
It doesn't work on most other websites.
Bright colors tend to be overpowering, distract from the information on the site, and can even make it hard to finish reading the page.
It's best to opt for a simple color scheme which utilizes neutral colors and allows visitors to focus on what matters, your information and what they need to do next.
Adding Images/Videos
It can be difficult to get the balance right. Ideally an inspiring picture or video at the top of your page will encourage people to visit for longer.
However, this needs to be balanced with the load speed of your page. It's one time when less is more.
A short video can inspire visitors to stay without affecting load speed.
SEO Content
You need to create content so visitors have something to read or view.
Content also allows you to use SEO keywords and phrases, these are essential to ensure your site is ranked and found when users are searching for information.
However, the content should be laid out appropriately. That means short paragraphs, easy to read articles and the same tone across your site.
Early Call To Action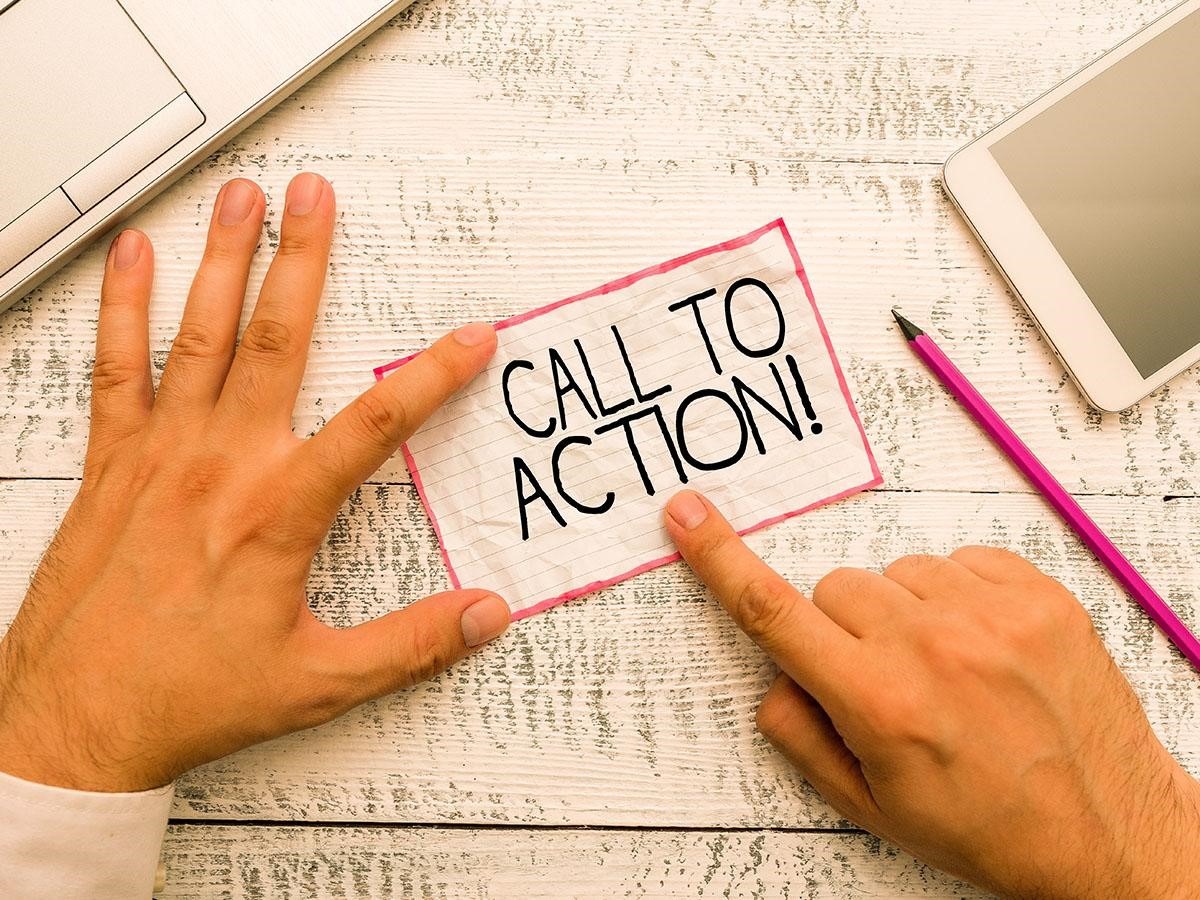 A CTA encourages visitors to do something. Ideally, go to another page on your site, sign up for the newsletter, or purchase something.
You need to encourage your visitors to see more of the site and buy what you are selling.
The most effective way to do this is with a CTA. It has to be enticing and sound genuine, confirming you have your visitor's best interests at heart.
Don't save the CTA for the end of your content, it's okay to add one early in your SEO content to get visitors to take action before they move on from your site.
Consider Engagement Rates
The engagement rate is a combination of time spent on a site, bounce rates, number of comments made, and even the amount of time a page has been shared.
The engagement rate is a very good way to assess the effectiveness of your social media sites.
In 2021, TikTok topped the charts for engagement rates, with 5.96%. Instagram only managed 0.83% and still outperformed Facebook and Twitter.
This information will help you to emphasize the right social media site and link to your website through it.
Of course, it's a good idea to be active on all social media sites.
Summing Up
What is the average time spent on a website? It's between 45 and 54 seconds.
That's how little time you have to make the right first impression.
However, while this will help you track the number of visitors and how much value your site appears to offer, it's not the only parameter that matters.
The average visiting time means there are longer and shorter stays.
Your emphasis should be on encouraging longer stays and, for those that stay longer, persuading them to purchase what you're selling.
That's why you need to beat the average industry website visiting times and keep people on your page.
Do this by keeping the site simple and easy to access. The reward for longer visits is increased sales.
Sources