Do you feel like that Instagram has unfairly updated the algorithm lately, and your accounts are getting blocked a lot more frequently and aggressively? Then let's talk about it. Below we're going to discuss whether Instagram bots are dead or whether you can still use them for your Instagram growth.
Every time Instagram tries to get ahead of the bot industry and change its anti-spam algorithm, marketers on Instagram that are using bots to grow their accounts start to ask the question: are Instagram bots dead?
It honestly feels like every time Instagram tries to get ahead of the bot industry, they succeed a little bit more. The latest fight against botting and automation by Instagram has seen them combine not only using the algorithm but sending out cease and desist letters to companies that sell Instagram bots.
It is pretty obvious at this point that Instagram is anti-bot, and they will stop at nothing to make sure that none of their users take advantage of this industry.
So, what does this mean for you? It means that a lot of the bots that you might have relied on for a long time, like Jarvee, for example, are not working anymore. Either you are getting action blocked for using them or shadowbanned, or even getting your account disabled.
The bottom line here is that Instagram is getting more and more strict every day when it comes to its users, making the most of Instagram bots, but this does not mean that they are dead. It means you just have to get smarter when it comes to using an Instagram bot and be able to figure out how to find ones that aren't going to get you in trouble.
Before we talk about how to avoid getting your account blocked while using an Instagram bot, let's talk about how Instagram detects bots in the first place.
How Instagram Detects Bots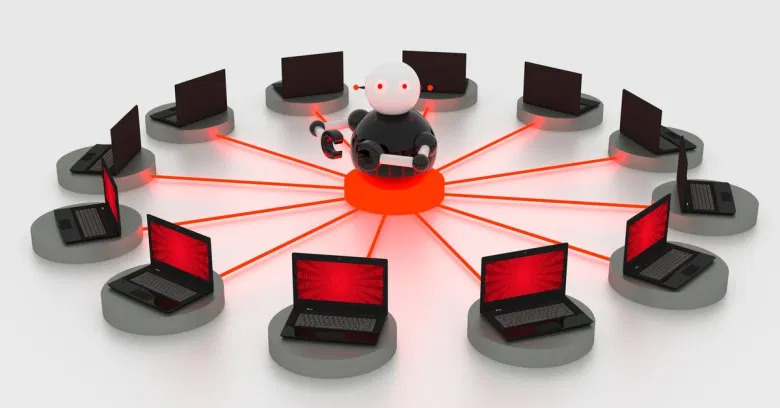 The easiest way that an Instagram bot connects its software to Instagram is by using Instagram's web API. However, Instagram is starting to use algorithms, including behavioral analysis and session data, to work out what user activity on their platform is genuine and what is coming from a bot. This is how Instagram detects bots, as well as red-flagging certain proxies, and limiting activity by users that they think are being spammy.
If you go for an Instagram bot that is publicly available on the market, then your activity is going to be easily detected by Instagram, and there is a good chance of being suspended or shut down.
However, if you're smart enough to use techniques that are going to avoid detection, then not only do we suggest finding bots that can do this, but we recommend getting a developer to create a bot for you using these particular techniques. This way, you will be able to last a little bit longer on Instagram's platform while you use a bot.
How to Use a Bot the Right Way
At the same time, as marketers being frustrated about Instagram shutting down bots, more and more of them are being developed for the market. This means that Instagram bots are far from being dead – they have only become a little more challenging to use, and it is a little bit harder than normal to find an Instagram bot that's going to help you stay undetectable.
Let's take a look at how to evade Instagram's detection so that you can still use an Instagram bot to grow your account.
Avoid Datacenter Proxies
One of the best ways to avoid being detected by Instagram for using an Instagram bot is to avoid datacenter proxies. One of the biggest reasons why data center proxies are so appealing is because they are cheap. However, they are cheap for a reason, and there is a big risk of being detected if you use a data center proxy with your Instagram bot.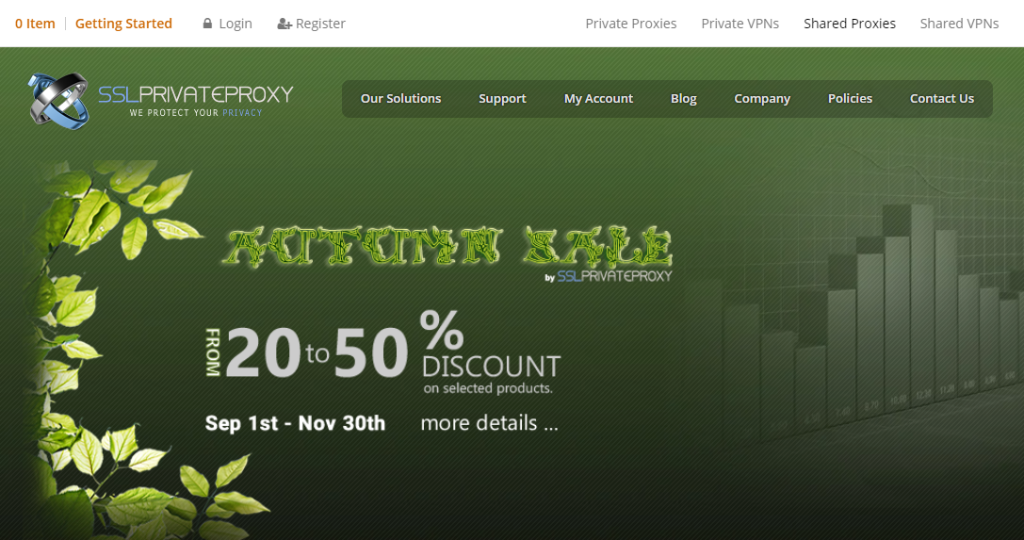 This is why we recommend that instead of using it down to center proxy, you use a residential proxy or even a mobile proxy. SSL Private Proxy is perhaps the best on the market right now when it comes to your Instagram growth and engagement.
Stay Within Your Activity Limit
As you already know, Instagram bots use many different features to grow their client's Instagram accounts. This means that some make the most of the follow and unfollow method, while others use commenting and liking on users' posts to grow your account.
When it comes to Instagram banning bots, it doesn't really matter what features they're using to help grow your Instagram because it is more to do with the activity limit. If they are going outside the daily activity limits on Instagram, then it is going to be really easy for Instagram to detect them.
If the bot that you are using is going to cross that line, then there is every chance that you will get the action blocked by Instagram. This will result in either your account being temporarily blocked, or getting shadowbanned, which of course, is the last thing that you need.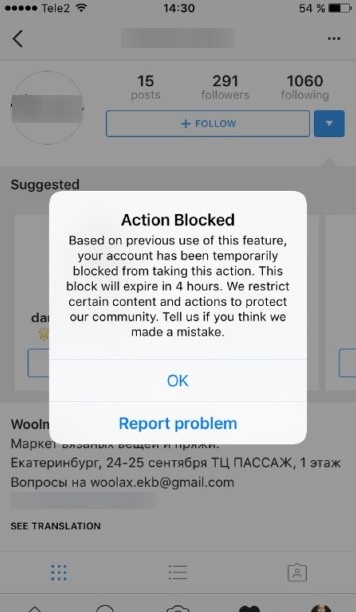 So, if you are a relatively new Instagram account and you are using a relatively new Instagram bot, then we recommend taking things slowly. Start off really small and gradually increase your engagement as your account gets older and starts to gain a history.
Don't Interact with Your Account Manually
One of the best pieces of advice that we can give you if you are going to use an Instagram bot to grow your account is to try not to overdo it by manually executing your engagement strategy at the same time.
The whole point of using an Instagram bot is so you can step back and focus on other things like making more content, so if you decide to do things manually as well as automatically, Instagram is going to start getting suspicious. Wait for the bot to do its thing, and then you can start using your Instagram account manually again.
Create Your Own Bot
If you haven't really been able to find anything out there that you like when it comes to the Instagram bot market, then you might want to try and come up with your own. Or, as we mentioned above, you can get a developer to create a custom Instagram bot for your personal use.
The only downside to this is that you are going to end up spending more money, and you will also end up spending more time because you will have to develop and maintain the bot.
Final Thoughts
So, despite there being many marketers out there complaining that Instagram bots are dead, this actually isn't the case. There is actually still a good number of them out there, and a lot of people are successfully growing their Instagram accounts as a result.
The only thing that has changed now is that Instagram is getting smarter and better at detecting bots, which means that it is difficult to use average options out there. You need to find a bot that can stay ahead of the game when it comes to Instagram and keep you safe when you use it. Good luck!