In the world today, text messaging has become the most popular and convenient mode of communication.
However, sometimes messages can accidentally get deleted or lost, which can be frustrating.
In these situations, obtaining Sprint text message records is essential for many people.
Sprint is a leading mobile network services provider in the United States, and many people rely on its services to communicate with their loved ones, colleagues, and friends.
If you are a Sprint account holder, reading text messages is relatively easy.
Sprint provides account holders with access to their text messages online.
By logging into their online account, account holders can view their messages and call logs without hassle.
However, for non-account holders, obtaining Sprint text message records can be more challenging.
So, without further ado, let's see how to view Sprint call or text logs.
How to View Sprint Call or Text Logs
There are a few methods that you can use to view Sprint call or text logs; let's see them.
From Your Phone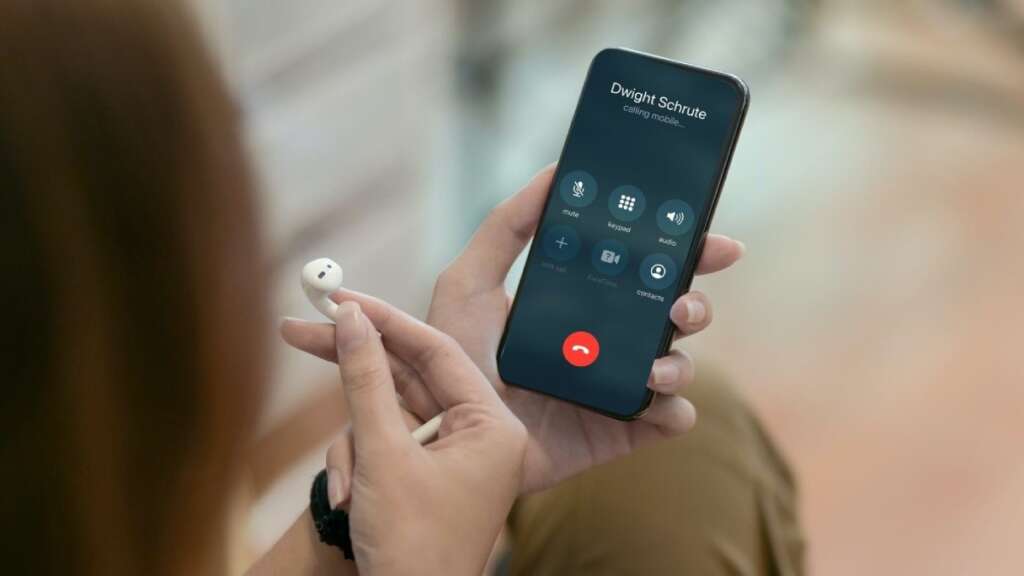 You should check your phone records for further information when receiving both calls and text messages on your device.
However, it's essential to understand that if the text message you are searching for has been deleted by you or someone else, Sprint may be unable to retrieve it.
It's worth noting that Sprint only keeps records of the names and contact numbers of texts, along with timestamps, but not the content or history of the messages.
This means that if you want to access the details of a particular text message, you must have a copy of it saved on your phone.
While checking your phone records can be a helpful starting point, it's essential to consider the limitations of what Sprint can provide in terms of text message information.
Saving a copy of important messages on your phone can help ensure that you have access to the information you need.
Online Through Their Website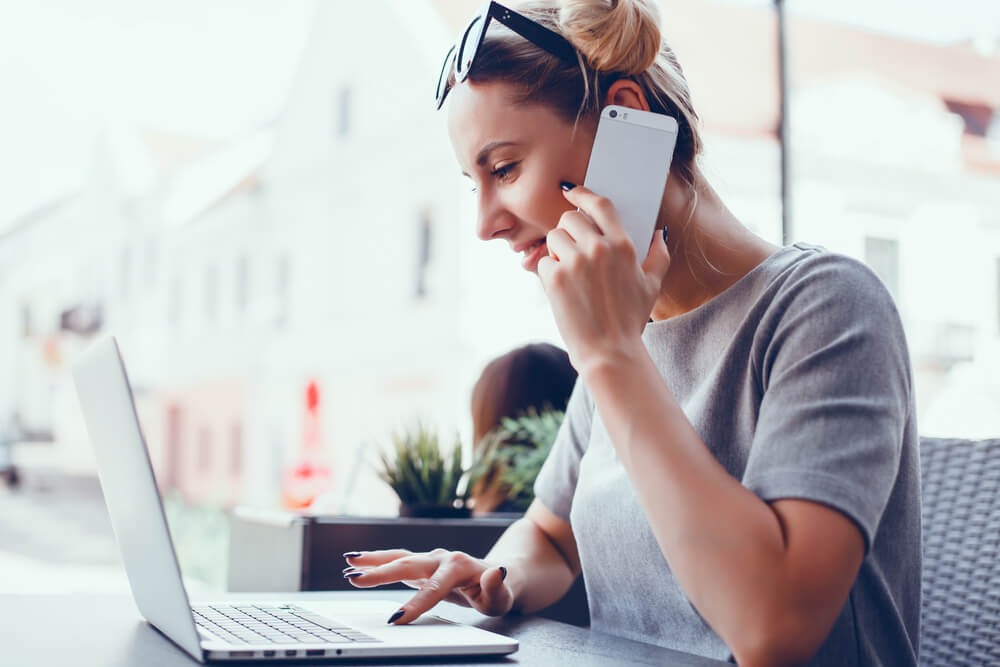 If you cannot locate specific information on your mobile phone, you can still retrieve it by logging onto the Sprint website.
By visiting your dashboard and selecting 'Call and Text Logs,' you can obtain a more detailed account history.
This will allow you to review the dates and times of incoming and outgoing calls and texts from the past 90 days.
Additionally, the information can be downloaded in a PDF format for convenient reference.
It's worth noting that the logs will provide you with an overview of primary data, including calls and texts sent or received, as well as incoming and outgoing activity on your account.
However, it's important to remember that the logs will not include roaming data information.
Customer Service
If you're a Sprint customer and need help accessing your account details, a few options are available.
The most straightforward option is to contact Sprint's customer service.
They can assist you with any account-related issues you may be experiencing, such as accessing your billing information, updating your plan, or checking your data usage.
In addition to helping you with your account, Sprint's customer service can also provide you with information about the accounts of your family members or spouse.
As long as they use the same plan, you can view their account details without issues.
This can be particularly useful if you're in charge of managing multiple accounts for your household.
It's important to remember that there are some limitations to what Sprint's customer service can do.
For example, if you're looking to retrieve deleted text messages or chat history, they won't be able to help you.
This is because Sprint doesn't store this information to protect user privacy. If you accidentally deleted a message or chat, it's unfortunately lost for good.
If you're not tech-savvy and find navigating your account details online a bit overwhelming, contacting Sprint's customer service can be a great option.
Their representatives are trained to assist customers with a wide range of issues, and they can help you view your call and text logs or provide guidance on managing your account.
Use a Hacking Tool – EyeZy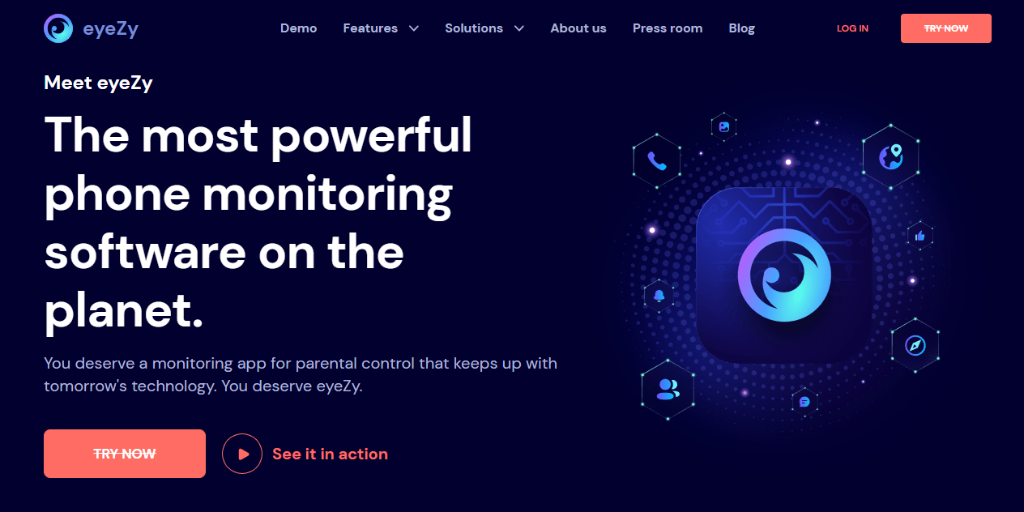 The fourth way to obtain a person's call or text logs from Sprint is using a hack tool designed for Sprint text message history.
Recently, these tracking tools have become increasingly popular due to their ability to extract crucial information from a target's smartphone.
These software tools, such as call and text message records, internet history, photos, videos, and messages, can monitor smartphone activities.
These tracking tools are attractive because they are undetectable, allowing you to monitor activities on a target device without their knowledge.
A tracking tool provides a way to remotely view critical information about the targeted device, including call and message histories, timestamps, contacts, and location.
To hack someone's texts or call logs, it is recommended to use a reliable tracking tool like EyeZy, which is the best tracking app for obtaining Sprint text and call logs, along with other valuable information.
EyeZy is an exceptional monitoring tool that offers various functionalities to help you keep a watchful eye on your loved ones.
It provides effortless access to your child or partner's Sprint phone records, which aids in identifying any secretive or suspicious activity.
Once installed on their devices, EyeZy can track and monitor all communication activities, including call logs and text messages.
Even if your target tries to delete their tracks, EyeZy still provides a detailed report of who they contacted and when.
EyeZy also offers additional features beyond monitoring phone records, including accessing conversations on social media platforms and text messages.
This feature can help you gather more evidence and provide more conclusive proof of any allegations you may have.
Furthermore, you can access saved photos, track phone locations, and even hack accounts with EyeZy.
These features allow you to protect your family and protect them from potential harm.
Frequently Asked Questions
Can I View My Sprint Call Logs?
Your Sprint account on sprint.com provides access to a comprehensive call log history, allowing you to review your monthly call details, texts, billing information, and data usage. 
Additionally, Sprint offers a range of plans tailored to your specific needs, which you can easily compare and select through your account. 
You can also keep track of your mobile hotspot usage and access historical usage data from previous months. 
All in all, Sprint's account services provide you with valuable insights and control over your phone usage.
Can I Get a Copy of My Text Messages from Sprint?
In some cases, text messages can be used as evidence in court.
If this is needed, a lawyer can ask the phone company (such as Sprint) for the text messages by sending them a legal order called a subpoena.
However, the phone company will only provide text messages that are relevant to the specific case being investigated.
They won't give out every single text message someone has ever sent or received.
So, while getting text messages for legal reasons is possible, it's not something that can be done quickly. 
It requires a lawyer to make a formal request, and the phone company will only give out the necessary messages for the case.
Will the Sprint Call Log Show My Missed Calls?
Certainly! If you receive a missed call on your Sprint phone, you may wonder if it will be recorded in your call logs. 
However, it's important to note that missed calls will not appear in your Sprint logs, as these logs only report items included in your billing. 
This means that if you missed a call, you wouldn't see any record of it in your Sprint call history, even if the caller left a voicemail or text message.
It's worth noting that while missed calls won't appear in your Sprint logs, they may still appear in other areas of your phone. 
For example, you may see a notification on your lock screen or in your call log indicating that you missed a call. 
Additionally, some phones have settings allowing you to view missed calls separately from others.
Conclusion
Accessing Sprint call or text logs is an essential task for many people. For some, it is necessary to ensure their children's safety and security.
For others, it is a tool for uncovering the truth about a partner's activities.
Whatever the reason, there are several ways to access these logs, each with its own advantages and disadvantages.
However, when the how to view Sprint call or text logs question pops up, one tool that truly stands out among the crowd is EyeZy. 
This innovative and user-friendly app provides numerous advantages over other methods, making it an excellent choice for anyone seeking to monitor their loved ones' communication activities.
One of the most significant advantages of EyeZy is its ease of use.
Unlike other methods, which require technical know-how or access to specialized equipment, EyeZy can be used by anyone, regardless of their technical proficiency.
All you need is a smartphone or computer with an internet connection, and you're ready to start monitoring text messages and calls.