Hacking into a mobile device can appear daunting, especially if you need to gain physical access to the phone.
However, it's not hard to figure out how to hack a phone remotely with the right resources.
This article will discuss different methods on how to hack someone's phone without touching it, allowing you to spy on the user's activities without having physical access to the device.
How to Hack Someone's Phone Without Touching It
Here are the most practical ways to hack someone's phone.
Use a Spying App – EyeZy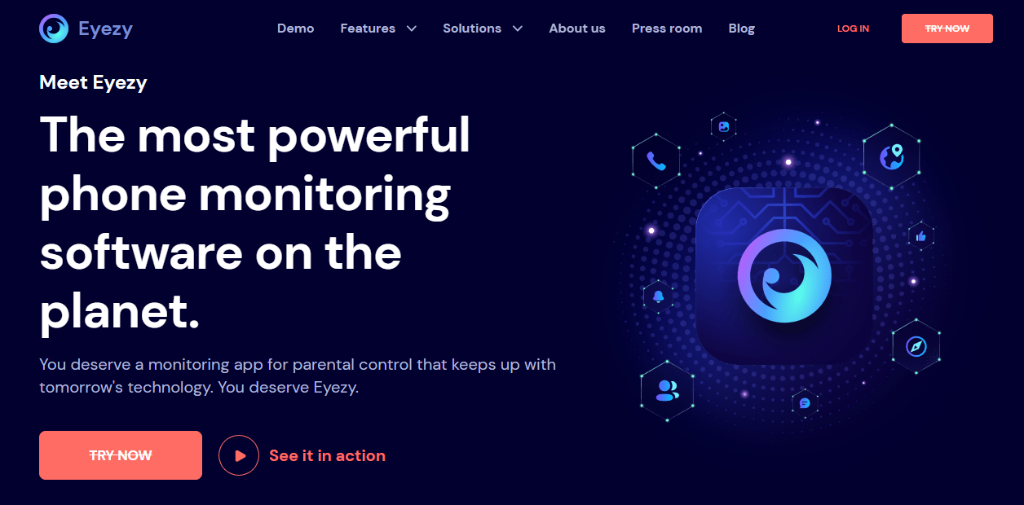 Using phone tracking software is a clever way to access someone else's phone without actually touching it.
This method removes the need to learn how to hack a device from your computer.
The best option in the spying field is the EyeZy app.
It has numerous uses, including monitoring the target phone's users and tracing their movements.
It can gather information from various sources, including but not limited to cellular networks, location services, email, and social media platforms like Facebook and WhatsApp.
This app's excellent feature is that you can spy on a phone without the owner ever suspecting anything is wrong.
EyeZy is our top choice to hack a phone remotely. In terms of cutting-edge functionality, this program is unparalleled.
You can get a free trial first if you're on the fence about signing up.
You won't need any other phone monitoring software after you get EyeZy.
If you have any issues, their support staff is available through a live chat feature on their website to help you immediately.
If you want to hack a phone in 2023 without touching it, just follow these easy steps:
Step 1
First, register by giving your email address. Remember your login information, including your username and password.
Step 2
Continue with setup by entering the desired phone's details and tapping the Android icon.
Step 3
Gain access to the device you want to change the settings on, and do so.
To install spy monitoring software on a targeted phone, you must first enable installation from unknown sources.
Step 4
The target device will be infiltrated by EyeZy at installation, and you can monitor its activity from your dashboard.
If you choose to "start monitoring," the program will not be noticeable to the user of the device you are keeping under surveillance.
Step 5
Use the mobile device's web browser to gain access to the dashboard and play around with its features.
Your target device will be able to send you data in real-time.
Hacking Through Stingray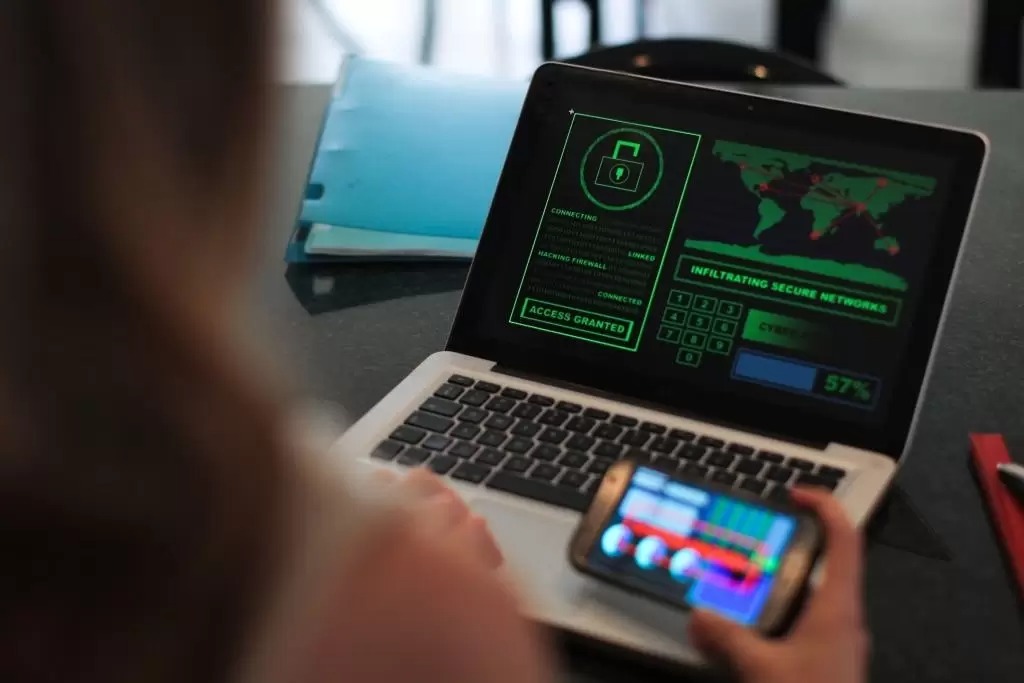 Stingrays, also called IMSI catchers, are a technological device considered a backup transmission tower.
Setting up a nearby tower allows it to snoop on all network activity, including calls, texts, and other details, and then relay that information along with the IMSI code to the target device.
Due to its complexity and high cost, this technology is typically reserved for government agencies or network providers.
Once the Stingray is set up, nearby phones can connect to it using the unique code it generates to identify the SIM card and pinpoint its location.
This hacking tool can steal the IMSI number from a SIM card in a GSM, 3G, or 4G network phone.
You can find the necessary hacking code on sites like GitHub, but using it to break into someone else's phone without their permission is illegal and requires high technical expertise.
Spam Message Hacking
One of the most common ways to hack a cell phone is through spam messages.
Numerous people receive numerous spam emails daily, most of which must be deleted or disregarded.
Despite their apparent innocuousness at first glance, these messages pose a much more severe threat than most people realize because you can use them to steal sensitive information from people's phones.
Spam emails are a common entry point for hackers who use their accounts to steal people's email addresses, contacts, and other sensitive information stored in Google accounts.
There is no required action on your part for your phone to be compromised.
You can also use this method to hack into someone else's phone.
To retrieve a lost password, simply visit the Google account login page, select "forgot password," and enter the phone number linked to the account.
You can get limited access to your Google Account by entering the verification code sent to your phone.
You can obtain the verification code by asking someone who can access the target's phone.
If you can access a user's account, you can change their password and effectively lock them out.
Instead of telling them their device is compromised, you could secretly monitor their conversations to see if your suspicions were correct.
Employ a Professional Hacker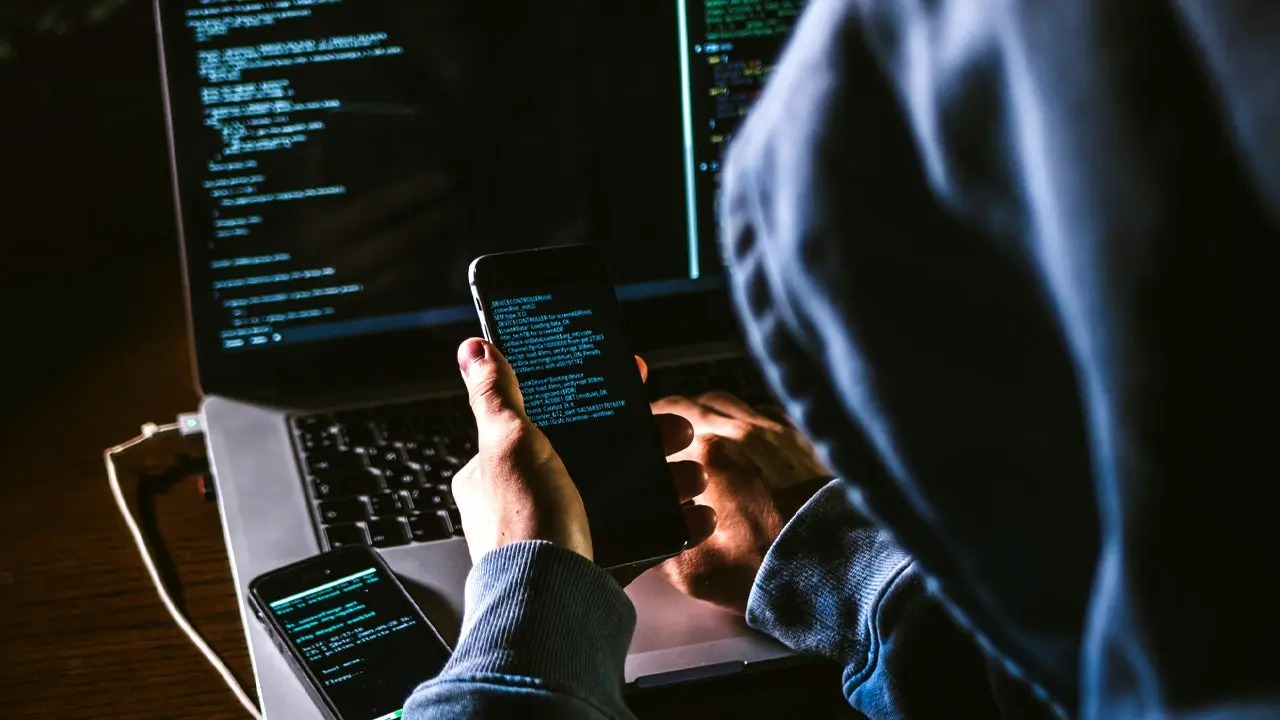 Hiring a professional hacker may be your best option if learning how to hack someone's phone without physical access appears difficult.
Many skilled hackers can be found on online communities like Quora and Reddit.
Before engaging in their services, you should confirm their legitimacy by reading online reviews.
Furthermore, ensure they can provide you with continuous access to the target device.
While hiring a hacker can be costly, it may be worthwhile if the benefits outweigh the costs.
The difficulty is in locating a trustworthy hacker who can keep promises.
Consider making a small advance payment or using an escrow service until the job is completed.
These are just a few methods for hacking into someone's phone.
Phishing
Phishing is one of the most common social engineering techniques.
It entails tricking the victim into clicking on a malicious link or downloading a malicious attachment.
As a result, malware that provides unauthorized access to sensitive information may be installed, which can be disastrous.
The ease with which you can carry out a phishing attack makes it dangerous.
To make it appear legitimate, send a simple message, or email containing the link or attachment can be to the target.
The malware is automatically installed on the target's device after clicking. This method helps hack someone's phone or spy on a spouse.
Reasons Why People Hack Phones
Here are the three most common motivations for mobile phone hacking:
Keeping Your Kids Safe
You want your child always to be safe, but you may feel especially concerned about their security in the digital age.
Now that cell phones are so cheap, even kids and teenagers will likely have one.
There are, however, dangers associated with this, as children may be more vulnerable to online predators or may share private information with their peers.
As a result, parents may resort to hacking their child's phones to keep tabs on their whereabouts and activities online.
Security for Your Company
Knowing how to hack an Android phone remotely can be beneficial if your company issues company phones to its employees so that you can monitor where they are and what they are calling about.
As a bonus, employers can use photo hacking to keep tabs on their staff and ensure they aren't up to any mischief at work.
In addition to ensuring that the business runs smoothly, this measure can help reduce the likelihood of workplace betrayal and disruption.
Personal Reasons
Although phone hacking is unethical, some people do it to spy on their partners, friends, or coworkers, and it is a severe breach of confidentiality with potentially disastrous consequences.
Frequently Asked Questions
Is It Possible to Remotely Hack Someone's Phone if You Don't Have Access to Their Device?
EyeZy and other tracking apps allow remote access to a target's phone without coming into physical contact with it.
You can use it to monitor a person's online activity secretly.
How Can I Tell if My Phone Has Been Compromised?
Your device may have an issue if you see the battery draining faster than usual, your internet usage suddenly spikes, or your calls echo.
Stay alert and take every precaution to protect your phone.
You can safeguard your mobile device by installing anti-malware software, updating to the latest software and security patches, using complex passwords and passcodes, and avoiding suspicious links and attachments.
Avoid using public Wi-Fi networks and be wary of who you share personal information.
Conclusion
We showed you how to hack someone's phone without touching it using many different ways.
By far, the easiest and most efficient method is to use a third-party phone monitoring app such as EyeZy.
Not only does it offer outstanding efficiency and is affordable, but it also ensures the safety of your personal information.