Knowing someone's IP address is a great way to work out their location.
While it can't give you their specific home address, it can be a good way to work out what city they live in. As a result, lots of websites out there keep this kind of information hidden.
Instagram is a good example of one of these websites, which means that they keep the IP addresses of their users hidden for obvious privacy reasons.
This means that if you are looking for a way to figure out the IP address of an Instagram user, you will need to go through alternative routes.
The one thing that we have to disclose here is that while there are ways to get the IP address of people on Instagram, it is illegal.
However, you might have good intentions behind your reason, including wanting to know the location of someone who is bullying you, or someone who is committing fraud.
While figuring out an IP address in itself isn't going to be enough to track someone down, it can be used along with other technological tools to help identify them.
Here's how to find someone's ip address on Instagram using an Instagram IP address finder.
How to Find Someone's IP Address on Instagram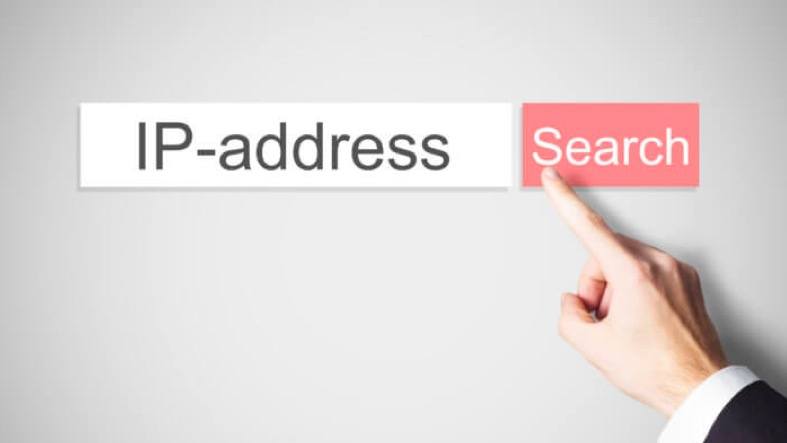 Because Instagram does not make the IP addresses of their users publicly available, and it's going to be practically impossible for you to infiltrate Instagram, then you need to figure out how to gain access to the IP address without using Instagram.
This means that you will need to get the Instagram user to go to another website, where it will be a lot easier for you to see the IP address.
To do this, you will need to make the most of social engineering. This is the act of encouraging someone to carry out a task online, which is going to make them vulnerable to an attack.
If you are able to convince someone to visit another website where you can figure out their IP address, Then the IP address will get saved, and you'll be able to enter the database to get it.
However, social engineering can be challenging especially if you are dealing with someone who knows a bit about web technology, as well as hacking techniques.
However, this doesn't mean that it's not possible. Depending on how smart you are, it definitely can be done.
Another thing to keep in mind is that you might get an incorrect IP address if the user is making the most of a VPN for Instagram, Tor, or a proxy.
If they are, then there is very little that you can do to access their real IP address. Not even Instagram has access to this kind of information.
So, generally speaking, there are two ways to grab someone's IP address.
If you have the technical skills to do so, you can develop your own script, or you can make the most of an IP grabbing service.
Of course, both methods have their advantages and disadvantages.
Let's check them both out.
Using an Instagram IP Address Finder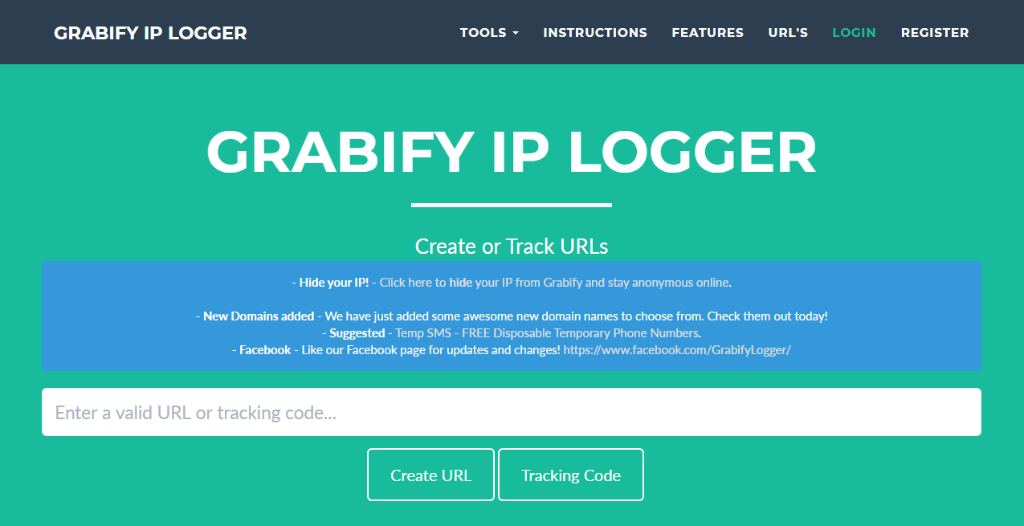 There are many different Instagram IP finder tools out there that you can use to extract someone's IP address.
Today, we are going to talk about using Grabify IP Logger, which has been previously tested, and found to be quite effective.
We recommend that for the best user experience you create an account with them, so that you get a notification via email as soon as they grab an IP for you.
One thing that this IP finder does is that it provides you with other information about the person using the IP address, including timezone, operating system, browser, and country.
If you want to make the most of a program like this, then check out the steps below.
Find the Instagram user you want to uncover and copy the profile URL. You can do this by selecting the three dots that you'll find next to their username on their profile page. You can also just visit their profile and copy the link.
Go to Grabify IP Logger and paste the URL into the space provided, before selecting 'Create URL'.
You will get a URL that has been generated specifically for you, alongside a tracking code.
Once you've got this link, it will be all you need. Now you have to try and convince the person to click on it. You can try chatting to the person and convincing them to click through to the target website. Once this is done, Grabify IP Logger will be able to extract their IP address.
Visit the Grabify IP Logger website and select 'tracking code'. Enter the tracking code to receive the IP address, and any other information they have gathered.
This is definitely the easiest approach when it comes to finding out someone's IP address on Instagram, especially if you don't have a lot of technical experience.
However, a lot of people are becoming wise to this activity, which means that you might not be able to convince your target to click on the link.
Use Your Own IP Grabbing Site
If you are someone who has had experience in developing websites in the past, then you can make the most of this by purchasing a convincing domain name.
Before you even buy the domain name, you need to think about how you're going to convince your target to visit the website, so make sure that you purchase one that is convincing.
Make sure that you develop a script that is going to help you get their IP address without having to use any additional technology.
These days, with a lot of people aware that their IP address is potentially being exposed, purchasing your own domain and using it to extract this kind of information is definitely the most effective approach.
However, it does require you or someone you know to be able to write codes, and you've also got to be prepared to spend the money.
Final Thoughts
As you can see, even without using Instagram to do so, you can find out the IP address of your target.
We've talked about how to find someone's ip address on Instagram with two methods here today, and the good news is that if you are trying to hunt down a bully or a hacker, you can extract additional information about them as well.
Just make sure that you don't use any of the information that you have extracted for malicious acts, because if you do, then you will be a cybercriminal, and you might have to face the consequences at some point. Good luck!