There are many reasons to use a VPN for Instagram activity.
If you're somewhere in the world where Instagram has been restricted or even blocked, and you rely on having access to it for your brand, then you need to use a VPN.
VPNs are also handy for things like adding an extra layer of protection against hackers and phishers, too.
If you are at college or work, and you can't access Instagram, VPN can help you bypass any limitations you may come across.
Whatever you need it for, we highly recommend trying a VPN for Instagram activity. Let's take a look at several providers and decide on the best VPN for Instagram.
First Look
"I think what I love most about Surf Shark is that they are a pretty new company, but you wouldn't know this from using them. They appear to be pretty knowledgeable about their VPNs, and they have all other necessary features in place to make them a preferred choice."
"I love Nord VPN because they are one of the biggest names in the VPN industry. I like that they have a particular focus on having as many VPNs as possible in many different locations, without ever compromising on quality or security. Their prices are also pretty reasonable, too."
"IP Vanish not only is one of the best VPN companies to use if you're located in the U.S. or Canada, but they're also great if you need encryption and leak protection, too. They offer a seven-day money-back guarantee, and they prioritize the safety of their customers, which I can appreciate."
4. Best for Customer Reviews: Express VPN
"It's not hard to see why Express VPN is one of the best VPN companies you'll find out there. As a customer, I appreciate the lengths they go to to make sure that my data is secure, and that my connections work wherever I need them."
5. Best for Reliability: VyprVPN
"I love VyprVPN because they make me feel like the security of my activity and data online is their top priority. I love that they operate out of Switzerland, where they have some of the strictest rules around privacy. There's nothing more important when I'm online, and you won't find the kind of security Vypr VPN has with too many others out there."
Best VPN For Instagram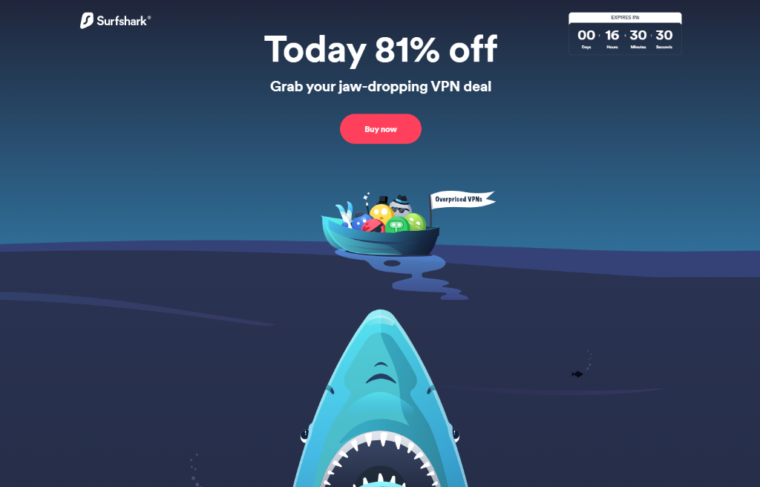 There's a whole lot to love about the first VPN for Instagram on our list, Surf Shark.
When we reviewed them, we realized that while they are pretty new to the game, they make up for this with inside industry knowledge and dedication to their craft.
They have high ratings on third-party websites, and they come with customer support that is available 24/7, which is pretty impressive.
They have an easy-to-use dashboard, as well as a money-back guarantee, so if it's not to your liking, you haven't wasted your time at all.
We love that they also come with a kill switch, as well as leak protection and a no-logs policy, so the risk of any data being stolen is very low.
When we look at Surf Shark, we think that the pros far outweigh the cons, which is why they take the number one spot on our list of the best VPNs for Instagram.
As our reviewer mentioned, you can expect a lot from Nord VPN as they're considered one of the best VPN companies in the industry, as well as one of the most well-established, too.
They have one of the biggest VPN databases you'll find, along with all of those other features that are so important, including a kill switch, a no-logs policy, dedicated IP addresses, double encryption, and 24/7 customer support.
Their payment process is bitcoin-friendly, and they have some pretty affordable prices – the longer you sign up for them, the less you have to pay, which we think is pretty fair.
Another thing that we really like about Nord VPN is that they offer a free seven-day trial, so you can check them out and see if they are a good fit for what you need. If you are looking for something reliable, trustworthy, and consistent, we highly recommend giving Nord VPN a try.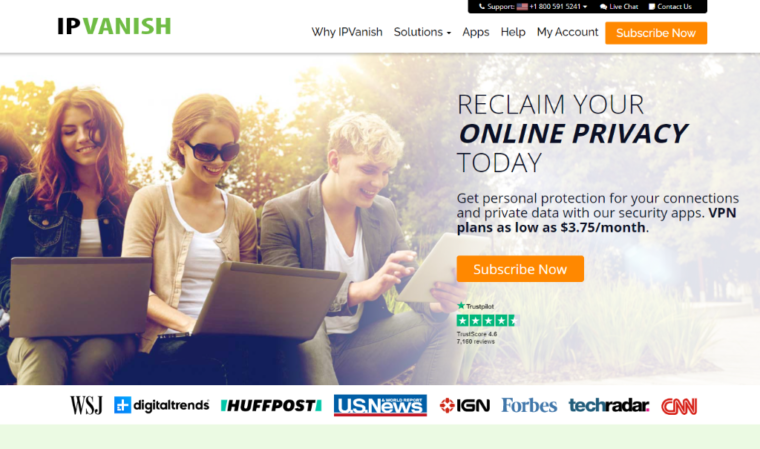 IP Vanish is your American-friendly VPN service that is ideal if you need to gain access to anything in the states.
This VPN for Instagram is based in Orlando, Florida, and they are well known for providing their customers with reliable, fast VPN servers.
Because they are in control of everything and operate all of their VPNs themselves, there's no risk of a third party infiltrating any data and compromising it as a result. IP Vanish is also great if you have specific locations that you need to be unblocked.
Their features range from things like leak protection and a kill switch to covering over 60 countries, a no-log policy, unlimited bandwidth, and the ability to be set up with the majority of computer software out there. Their price points are totally reasonable, too, with them charging just $5.20 a month for 12 months.
If you just want to pay month by month, this will cost you $8, which is pretty expensive, so it's better to sign up for longer. With fast servers and great customer reviews on third-party websites, it's easy to see why IP Vanish is the preferred VPN experience.
4. Best for Customer Reviews: Express VPN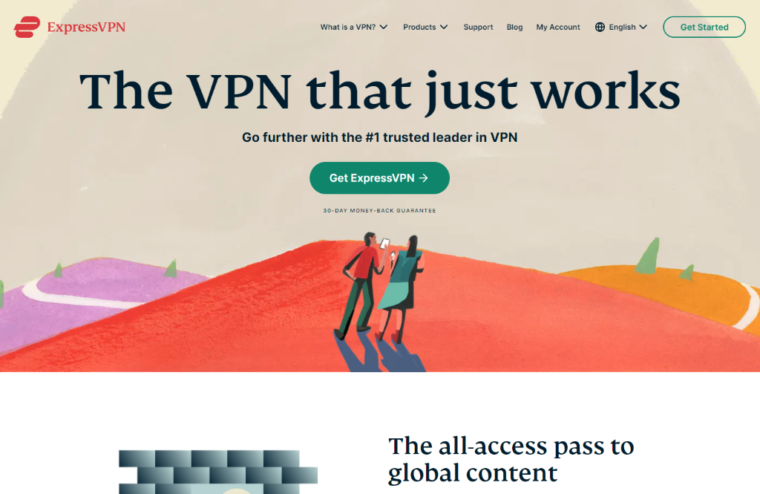 Our reviewer above is just one of the hundreds of customers that have written positive reviews on third-party forums out there about Express VPN. They are one of the OGs of the VPN world and have been doing their thing since 2009.
They have over 3000 servers and 3000 IP addresses to their name, and they operate their VPNs in over 94 countries.
They can even get you access to China, which a lot of other VPN companies struggle with. If Netflix is your top priority, particularly US Netflix, then you're going to want to sign up for these guys, but they can also help you with torrenting as well.
They are by far one of the most versatile and security-conscious companies, and they protect against data leaks and even have a kill switch.
Their monthly subscriptions start at just $6 a month and go up to $12, and while opinions are divided about whether this is a good deal or not, we think that you definitely get your money's worth with these guys.
5. Best for Reliability: VyprVPN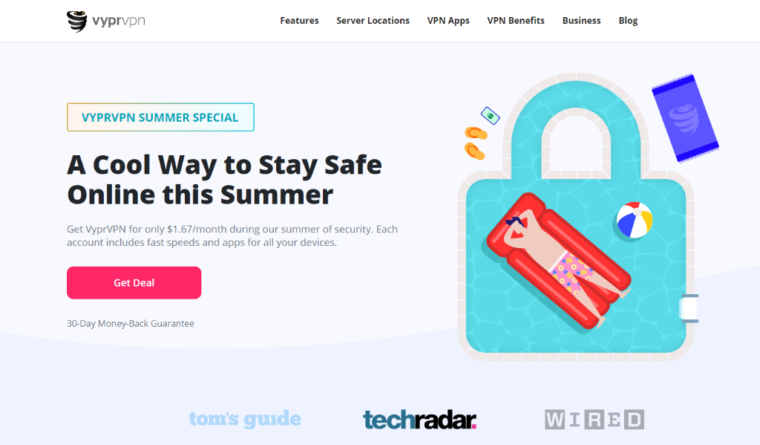 Just like our reviewer said above, VyprVPN is a company right out of Switzerland, which definitely comes with its advantages.
It means that not only are you going to find a company that has some of the best VPN security out there, but they also own and control all of their IP addresses, and don't rely on a third party to get them.
Honestly, you're going to struggle to find a safer VPN for Instagram provider out there, which is why they're featured on our list.
From superfast speeds to leak protection, a kill switch, and over 200k IP addresses, there's a lot to love about this European VPN company. The only thing that we think is slightly disappointing is that they don't have a money-back guarantee, so you need to be sure of yourself before you commit.
In saying this, though, they do have a free three-day trial, which is ample time to figure out if they're a good fit or not. Their customer support is one of the best, with live chat, a ticket method, and even a search bar for basic questions.
Like many VPN companies in the industry, VyprVPN is going to be cheaper if you commit to a longer subscription. This means that if you commit for a year, you can expect only to pay $3 a month. If you just sign up for a month at a time, you're looking at paying $9.
Ultimately, VyprVPN is a reliable VPN for Instagram that is at the top of their game, and they're showing no signs of slowing down. If you want to get online and do so safely, VyprVPN comes highly recommended.
5 Best Ways to Use a VPN
How to Unblock Instagram Using a VPN
You may already know this, but the internet isn't the safest place to be these days. This means that if you're doing anything online that involves sharing personal information, you're at risk of it being hacked or phished.
This includes Instagram, and even if you're doing something as benign as posting content, you're still vulnerable to malicious online intent.
To help prevent something like this from happening, we strongly suggest that you consider using a VPN for Instagram activity.
If you've done any traveling while using Instagram, you'll know that it's been banned in quite a few locations around the world. If you are planning on doing, even more, traveling in the future, then you're going to find it difficult to keep up with your Instagram growth without a VPN.
Even if you're just trying to access the gram while you're at work or college, there's a good chance that it's been restricted or even blocked. If this is the case, then using a VPN for Instagram can help you get around these kinds of limitations.
How to Choose The Best VPN to Unblock Instagram
Well, the first thing that you need to make sure of is that your VPN for Instagram provider can help you access every part of the app, instead of just some of it. You also need to make sure that the brand you go for has a comprehensive list of the best locations out there.
They'll also need to supply you with tunneling protocols, which is going to make sure that your internet connection stays consistent while you use it.
As we mentioned before, as soon as you start using the internet, you are at risk of losing your personal data to phishers or hackers. Again, even if you're just engaging with someone or posting up new content, there's a risk of exposing personal data to people online, who may want to take it and run.
This is why a VPN is good not only for making sure that you can bypass limitations to access Instagram, but it can also encrypt your data so that it can't be stolen. Let's take a look at some boxes to tick when choosing a VPN service:
Around the clock customer support
More than one way to pay
Either a money-back guarantee or a free trial
Limitless bandwidth and speed
100% secure encryption
Many different locations around the world to choose from
The best VPN for Instagram activity is going to hide your IP server. So, if you travel a lot and you visit countries where it's restricted or blocked, you can still use your network to access it.
The best part is that it's not going to store any information like your login details, which means that there's no concern for a data leak.
As you can see, a VPN can be used to protect your Instagram profile from a number of different online threats.
Our Review Process
When we decide who to feature for the best VPN for Instagram, we make sure that we do our due diligence.
We do this by checking out at least 265 VPN companies and reading through upwards of 3780 customer reviews that talk about both negative and positive things.
This way, we are able to come to an honest, unbiased conclusion about who should make the cut, and who you should avoid. We hope that you get as much out of these companies as their existing clients do.